The global impact of the largest joint venture international university in China (Xi'an Jiaotong-Liverpool University) will be felt across the world this week as its Executive President, Professor Youmin Xi, visits Mexico to flag internationalisation in higher education.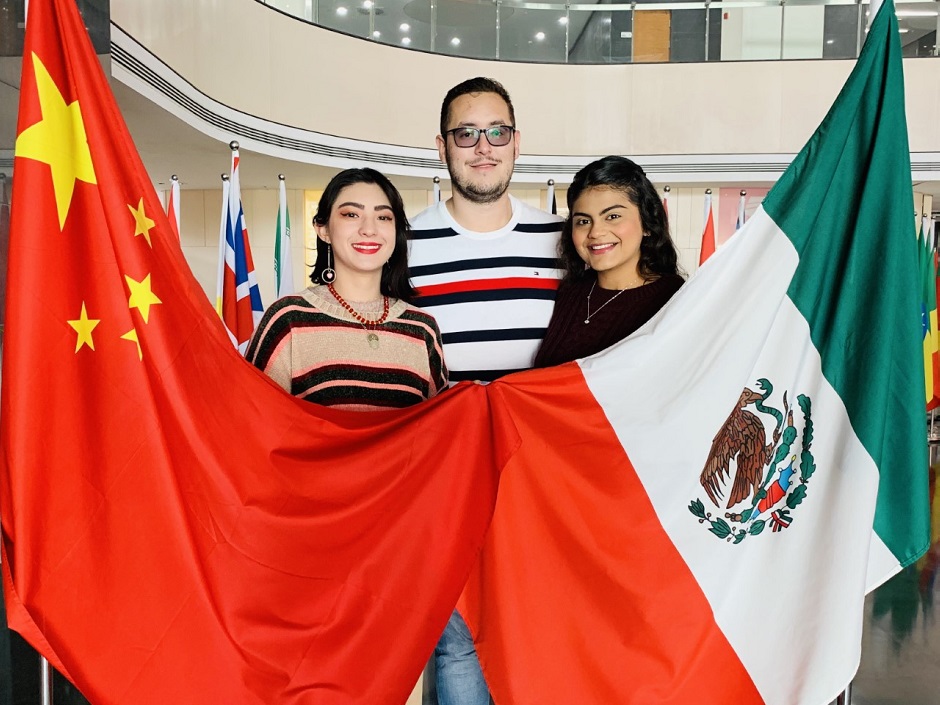 (Pictured above, left to right: University of Guadalajara students studying at XJTLU: Cinthia Huerta, Martin de la Torre, Melissa Rios)
As a panelist at the Transforming Higher Education for the Future (IAU 2019) International Conference in Puebla and as a guest speaker at the University of Guadalajara, Professor Xi will speak on combining the best of East and West innovative practices in higher education.
"Future-oriented learning is about being able to think globally, understand locally and act internationally," Professor Xi says.
"The IAU conference provides a great forum to discuss how higher education institutions can engage globally through partnerships with institutions in other countries, facilitating student exchanges and research on topics of global interests, whilst also serving local communities where they are based."
Professor Xi's visit is timely, particularly as internationalisation becomes a focus of education reform in China.
XJTLU's own rapid growth (from 164 students in 2006 to more than 17,000 today) is in step with the rapidly developing Chinese higher education industry, which has seen growth from just over 1000 institutions at the start of the century to more than 3000 colleges and universities today.
At the University of Guadalajara, Professor Xi will talk on 'The Challenge of Education in an Artificial Intelligence Era and Exploration of XJTLU'.
The close ties between XJTLU and the University of Guadalajara have been forged by increasing numbers of students who have studied at both of these institutions, and Professor Xi will meet with international students as part of his visit.
An XJTLU exchange student who attends the University of Guadalajara, Melissa Rios, said Professor Xi's visit would encourage more students to consider the value of international study.
"For me it has been good to study in both countries," Rios says.
"The world-class opportunities enabled me to grow my knowledge and I have learned to work uninhibited by cultural borders."
By Will Venn