Reform and development of higher education in China was the central theme of a forum held at Xi'an Jiaotong-Liverpool University on November 21, which was attended by media representatives and industry partners from around the country.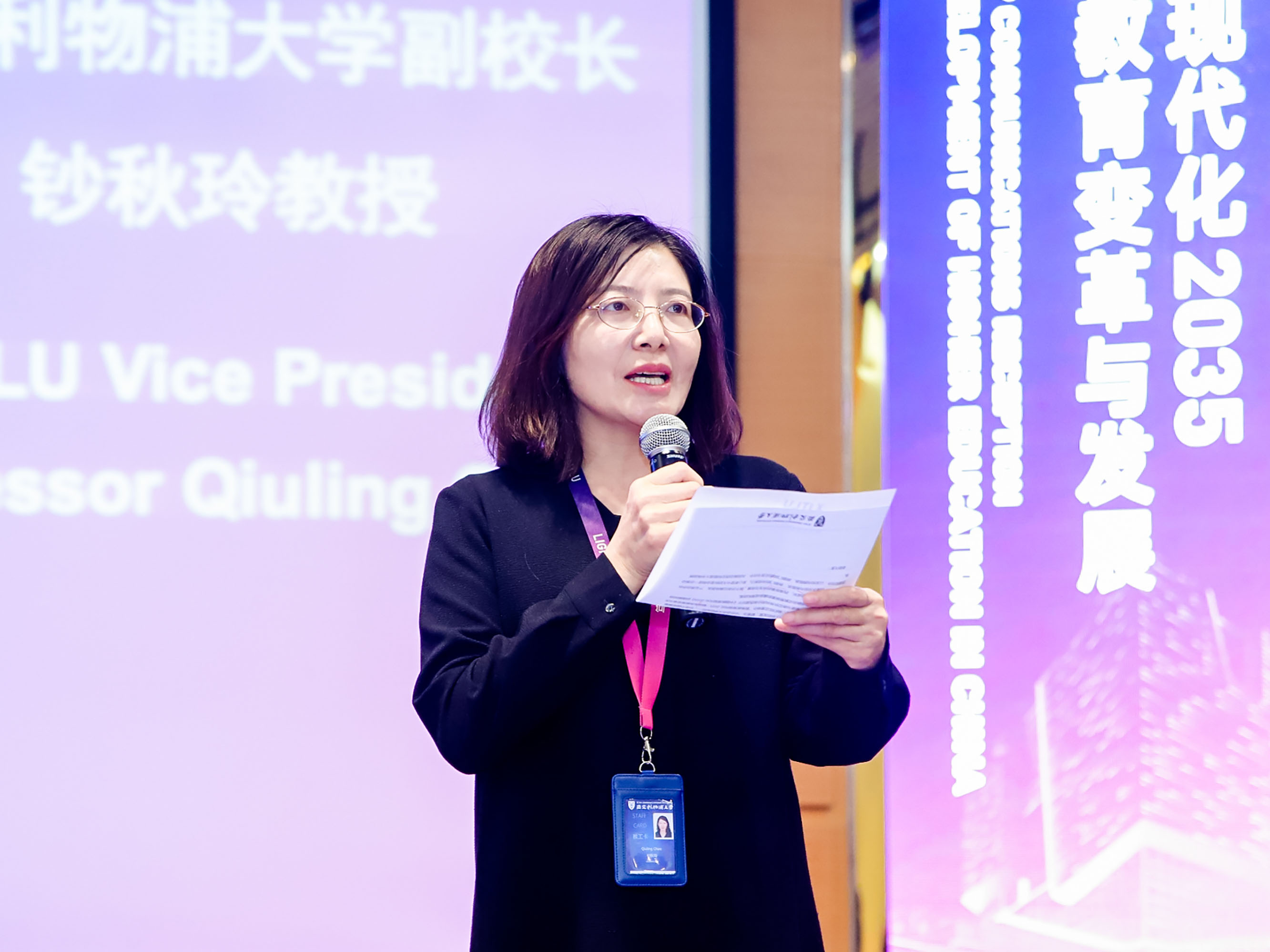 A signing ceremony to establish the XJTLU Entrepreneur College (Taicang) School of CHIPS also took place, signalling the start of a collaboration between the University, SSCC (Shanghai) Microelectronics Ltd. and Shanghai Institute of Microsystem and Information Technology, Chinese Academy of Science.
In the opening address, Professor Qiuling Chao, vice president of student affairs and knowledge and information at XJTLU said Sino-foreign cooperative universities have a significant role to play in accomplishing the goals set out in China's Education Modernisation Plan 2035.
"Attracting high-quality foreign resources is one of the most important tasks in educational internationalisation," she said.
"Through this in-depth cooperation and exchange, universities improve themselves and go on to produce more graduates of high calibre. Development of higher education can contribute to China's modernisation."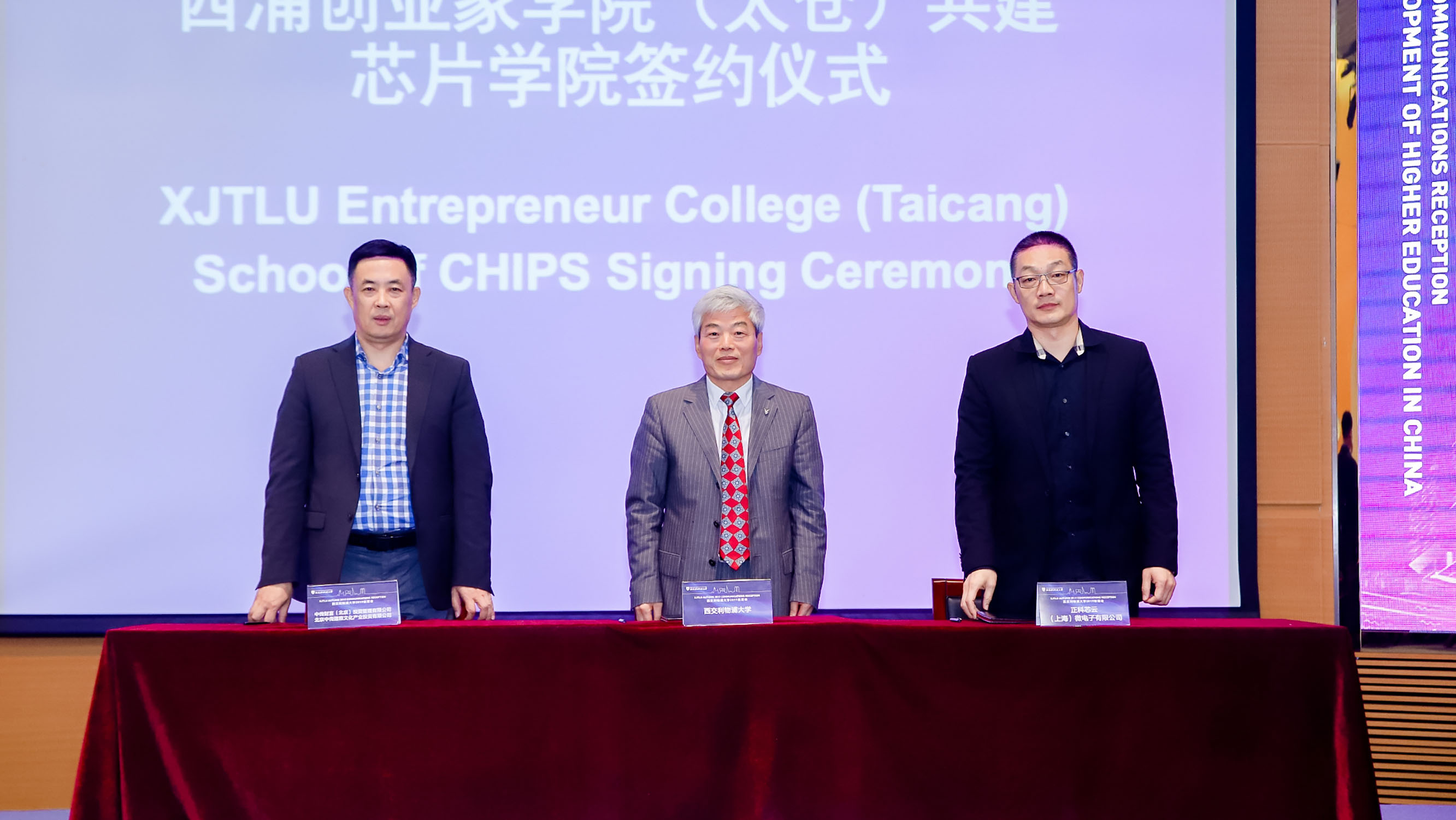 Professor Youmin Xi, executive president of XJTLU, also discussed the modernisation plan in his speech, and the challenges and opportunities it brings.
"We need brilliant people, and we need an educational system that produces such people. That's the challenge we are facing right now," he said.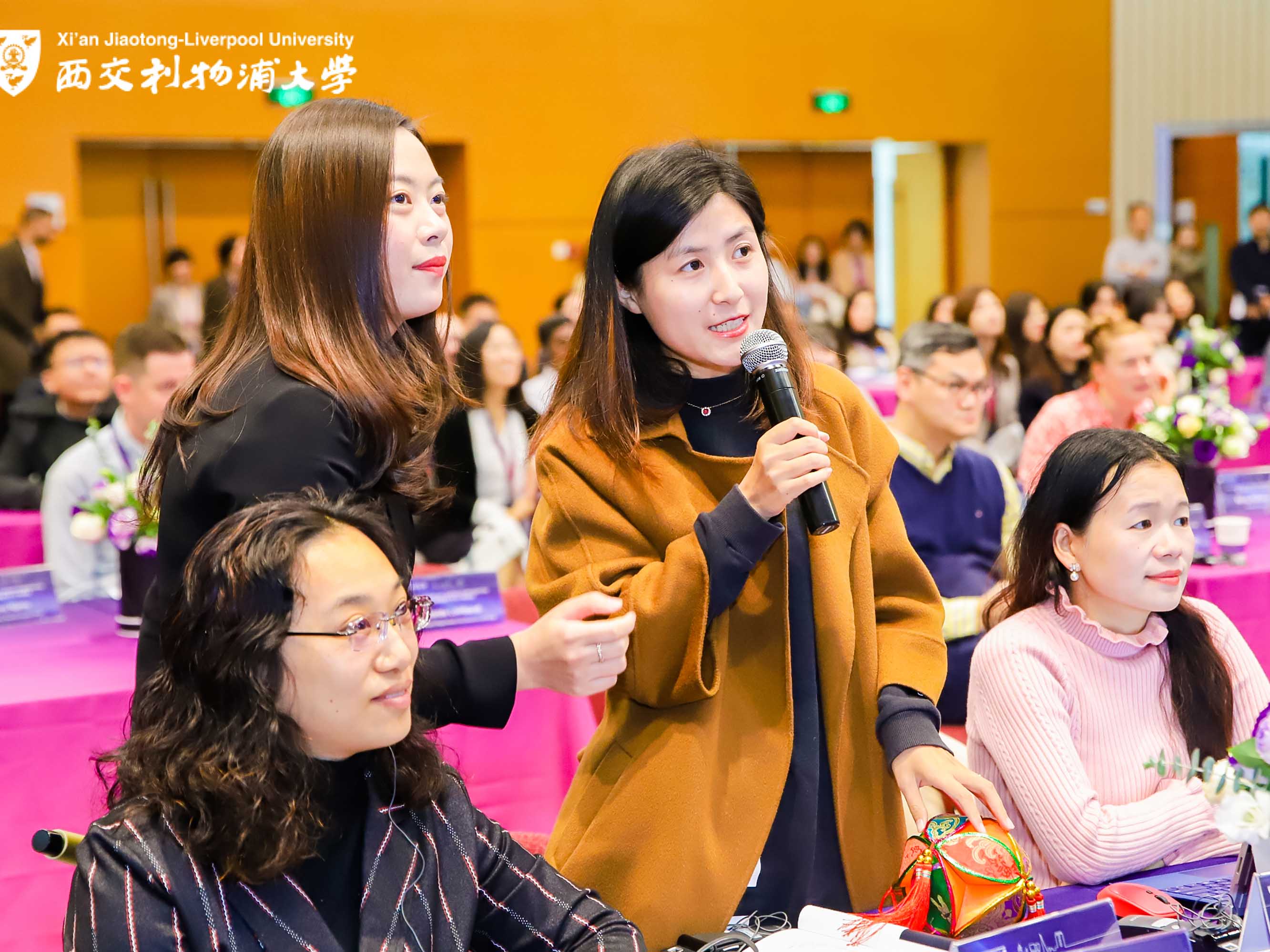 Associate Principal of XJTLU Entrepreneur College (Taicang), Professor Stuart Perrin; Dr Bing Chen from the Department of Urban Planning and Design; and Zhili Zhao, a student from International Business School Suzhou, shared their personal stories at the event to give the audience a better understanding of XJTLU's ethos.
Zhengrong Shen, director of Omnimedia Science and Education News Department at Xinhua Daily, also spoke, sharing her own views on future education and media communication.
The event included the annual presentation of the Awards for Excellence in University Communications Cooperation to recognise those who have contributed to the University's communications efforts.
By Bo Kou, Qiuchen Hu, Xinyuan Yuan
Translated by Xiangyin Han