A five-time world champion in karate told an audience at Xi'an Jiaotong-Liverpool University last month that sport can act as a vaccine against the ills of the world by treating the mental, physical and emotional health of its practitioners.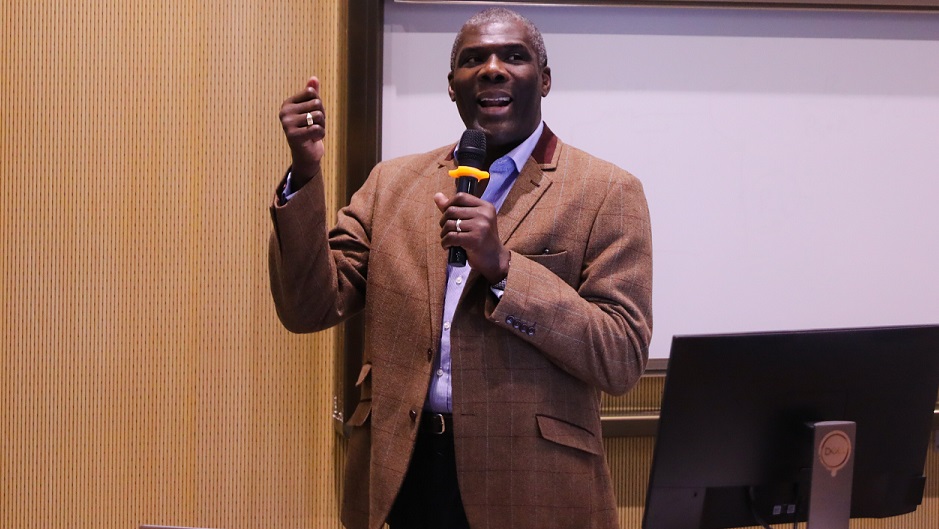 "Sport is a very powerful force," said Dr Geoff Thompson.
"It is a tool, a vehicle, a vaccine."
Dr Thompson explained these words by using his life story as an illustration.
He was raised by a young widow in the East End of London, where he found the need to defend himself against local toughs. There he came upon karate, which he said immunised him against a less-positive life path.
"I discovered the martial arts and karate by complete accident," he said.
"But I equally believe that we all have a destiny in life. So I believe that I discovered it, it discovered me and I found my own self-discipline.
"I found a curriculum for life. I found a ritual and habit that has served me very well. I could set targets and goals at the pace for which I wished to learn.
"I discovered that sport and the arts were my escape, they were the world that I could make sense of."
Dr Thompson earned a black belt in a rapid 18 months and continued to challenge himself and compete in a sport that became his passion.
"I'd found something that completely immersed the hunger, and ambition and desire, as well as the aggression that I had – and everybody has aggression," he said.
"Before I knew it, I was developing as one of the brightest talents of my generation."
Then in 1993, after earning numerous global accolades and leading a notably successful Great Britain team over six years, the death of 14-year-old boy on the streets of Manchester brought new direction to Dr Thompson's life. At the time, he was an ambassador for the Olympics, and Manchester, an industrial city in the United Kingdom, was bidding to host the games in 2000.
"We saw the disaffection of disadvantage lead to social unrest," Dr Thompson said, referring to the boy's death by shooting.
"I decided to launch a youth charter where sport, in its broadest possible social, cultural, economic and political impact, could make a difference in the lives of young people."
Today the Youth Charter, a UK-registered charity and United Nations-accredited Non-Governmental Organisation, helps young people around the world develop in life.
"We engage young people with sport, art and digital activities, we equip them with a mental, physical and emotional resilience, and life skills, and with that, we empower them with an aspiration and humble confidence that will see them to further education, employment or entrepreneurship," Dr Thompson said.
Over the 26 years since the Youth Charter was founded, a global movement for sport for development and peace has launched, he said.
"I spent my time as I travelled the world competing with a message of hope and opportunity and a charter that would provide the world with the ability to come together, if only for a moment in time, and decide how they could work together," Dr Thompson said.
China and its institutions such as universities have the opportunity to align with the Youth Charter's aim of development and sport for peace, Dr Thompson said, especially given China's past and upcoming experience hosting world games, including the 2021 FIFA Club World Cup.
"I'm a complete advocate of the role China can play in in the global community," he said.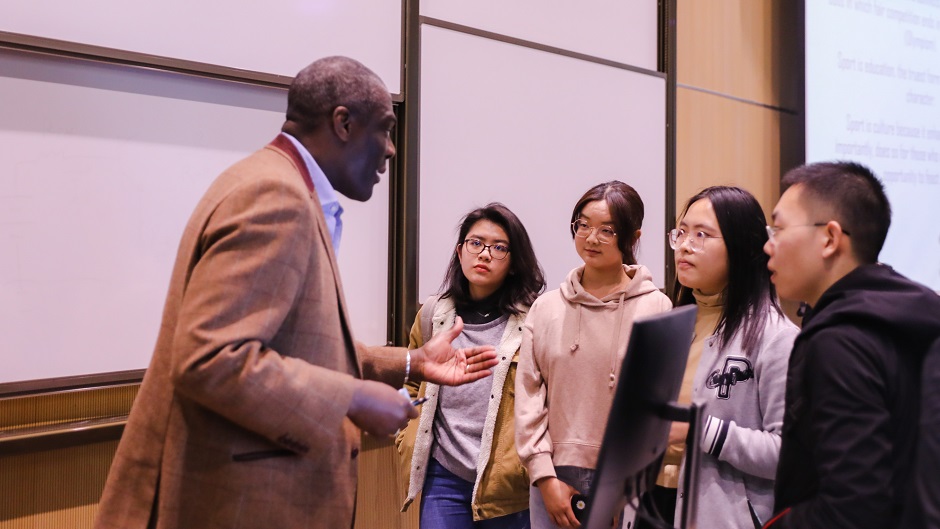 By Tamara Kaup, photos by Hang Yang