This opinion by Dr Alessandra Cappelletti of Xi'an Jiaotong-Liverpool University's Department of International Relations was published in Times Higher Education on March 13. Dr Cappelletti studies Chinese society.
We all knew that it was only a question of time before the coronavirus arrived in Suzhou. That much was clear as soon as the Chinese authorities announced the gravity of the situation in Wuhan at the end of January. Still, it took considerable effort to be ready psychologically for this new challenge.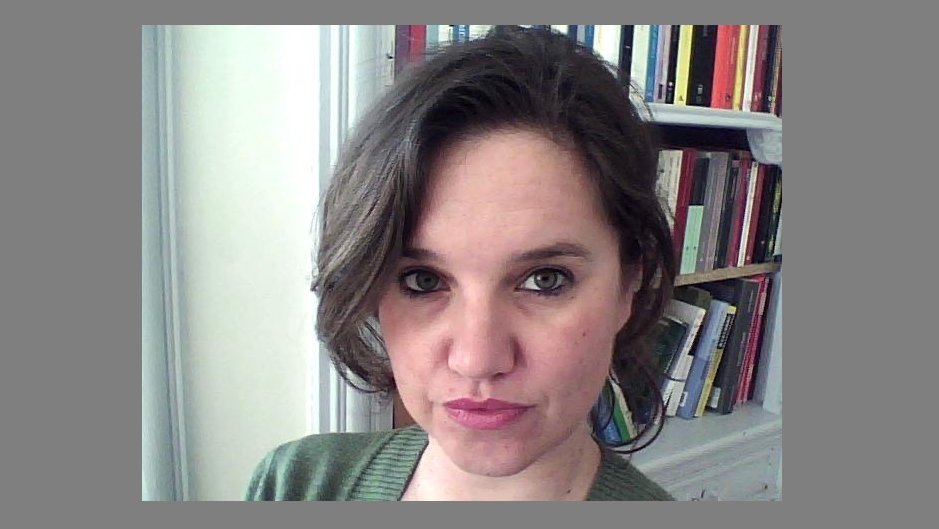 I started anxiously checking the official website as soon as I woke up every morning, watching the number of infections and deaths rise ever higher. Even though I am an international academic, it never occurred to me to flee China while I still could; I take advantage of the positive and exciting aspects of this country every day, so I did not see why I should leave at the first difficulty. Still, it was amazing how quickly the comforts of a regular modern lifestyle suddenly became out of reach.
It isn't just that I can't access my university office anymore. There is also no gym, no acupuncture, no socialising in restaurants or bars and definitely no weekend train trips to Shanghai or Hangzhou. Supermarkets, pharmacies and clinics are still open, but everyone goes in face masks and pyjamas, and you have to have your temperature taken before you can enter. In some cases, you also have to show your passport and a QR code that they use to trace your recent movements and activities – checks which would feel very annoying in normal times.
This is also the ritual for leaving and re-entering your residential compound, and I am disturbed by the thought of coming down with a seasonal flu and not being able to get back to my apartment because of a high temperature.
One reason to run this gauntlet is to pick up a package from Taobao, a Chinese version of Amazon. Since the storage rooms to which they are usually delivered are closed, people are telephoned one-by-one and told to go and pick up their package – in face mask and pyjamas again – from neatly ordered piles in the streets. A new concept of public space and informality is taking shape.
Social media and telephones have become the only means to communicate with others, but there has been a lot of communication to deal with. It has been stressful to field phone calls from concerned family members and answer messages from friends abroad – some of whom I have not heard from in years, such as old friends from primary school. It has not been easy to calm them down and reassure them about the situation.
I tell them that, in Suzhou, everything is under control and that the directions given by authorities, though strict, are aimed at stopping the contagion. The local government releases timely notices through various social media platforms: in particular, the locations of any new infections. Moreover, all over the city, there are leaflets, advertisements and posters telling us how to protect ourselves and who to contact if we feel unwell. In terms of information and support, I feel we have someone close to us ready to help as soon as the necessity arises.
Amid all of this, university teaching continues via video conferencing, and we have regular online meetings with colleagues and other departments of the university. That is particularly true for me, since I am the nominated person from my department to liaise with the university personnel working on the prevention and management of the emergency.
It was not easy to adjust to these new conditions at the beginning. I missed the direct daily contact with students and colleagues, and I needed to familiarise myself quickly with new channels to deliver the classes and join the department and university meetings. But in that kind of situation it is important to just keep going, with awareness, optimism and willingness to learn new things. I know that difficult experiences are the best teachers, and what I need to think constantly is: "I am able to cope with all this, and everything will get back to normality soon."
In addition to my university teaching, I have joined English Teachers for Hubei, a group of volunteers who teach English, mathematics, geography and history to final-year high school students in Hubei, the Chinese province at the centre of the epidemic. The young adults who face the national university entrance exam, the Gaokao, in July but they don't know when they will be able to go back to school.
I am not alone in such efforts. Episodes and initiatives of solidarity and cooperation are emerging everywhere, and the response to the epidemic by both the Chinese people and Chinese authorities shows how disciplined and united this country can be in difficult times. My hope is that at the end of the crisis, other governments will give credit to China for how it has been able to respond to such critical conditions.
After six weeks of lockdown, I'll admit that I – in common with my colleagues – am tired of living in such surreal conditions. But I understand that the containment measures cannot yet be relaxed because, even if in China the contagion is being controlled, the rest of the world is now facing this challenge and it is unsure how it will cope.
From today (10th March 2020) the whole of Italy is under complete lockdown. I have healthy but old parents, who live in the second-hit region in Italy, Emilia Romagna, with whom I am currently talking more times a day to tell them to isolate themselves. Half of my family is in the South of Italy, where thousands of people fled from Lombardy in the past days before the lockdown was officially announced. I am extremely worried for them and for my friends, who never lived such a situation before, they think that moving freely is a kind of freedom that nobody can take away from them, and feel confused and disorientated. But, considering the escalation of infections and deaths in the country, this extreme measure was necessary. It is thanks to this kind of measures that China will probably have defeated the virus in a record time of two months, bringing the situation back to normal, and safeguarding its people and its economy by turning a crisis into an opportunity to build new knowledge.
This said, our campus is still closed and I am looking forward to seeing our students again, but I still don't know when that will be.
Photo courtesy of Dr Cappelletti