"Strive to pursue your dream, open infinite possibilities of your life"
Pengxi (Sissi) Ji is the class of 2011 alumna of IBSS and majored in BSc Economics. Graduated from University College London (UCL) with a
master's degree in Construction Economics and Management, Sissi is currently working for the Shanghai branch of Jiufu investment consulting co., LTD.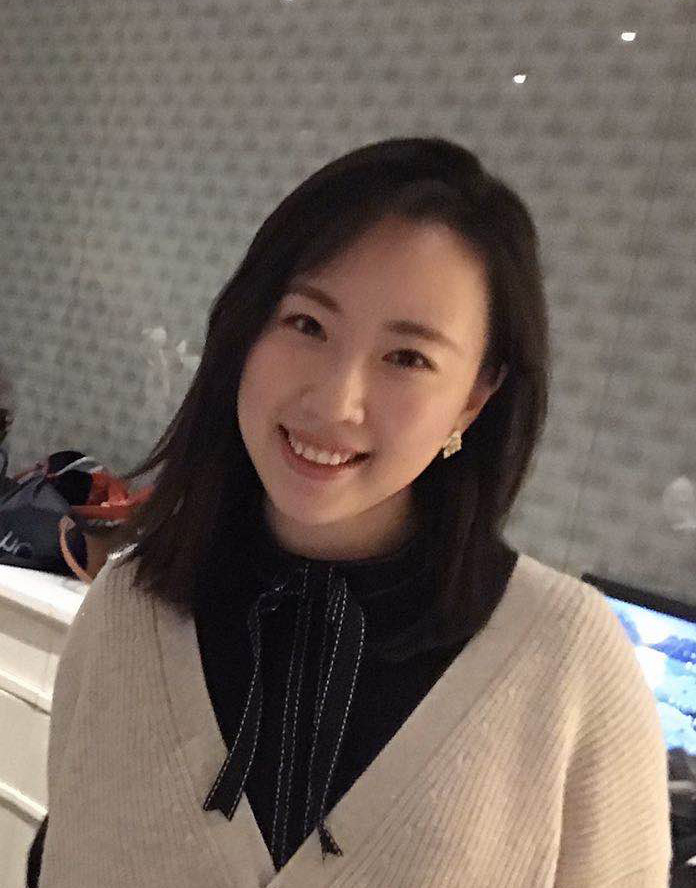 "Opportunity favors those who have a clear goal and enough preparation"
Sissi chose BSc Economics programme as her major out of her curiosity about the world economy. "Choosing a 2 + 2 programme (2 years in XJTLU, 2 years in University of Liverpool) gave me the opportunity to study abroad during my undergraduate period, which also broadens my horizons." She suggests that current students should focus on their schoolwork as improving academic performance is the top priority for students during undergraduate studies. And the knowledge that they learned will be applied to daily life and work in the future.
"The most important thing is to understand, reflect and learn to meet practical needs"
After graduation from XJTLU, she chose UCL as the destination of postgraduate study. Sissi shared her thoughts on applying for postgraduate study. Academic performance is the cornerstone of the application. Since Year 3 is the stage of postgraduate programme application, students should try their best to improve their academic performance. Year 1 and Year 2 are the critical period to lay the foundation. Therefore, she recommended that at least 80% of time should be spent on their study. Freshmen need to find their interests apart from focusing on the development of the social circle in the school. Also, students should follow the information about universities promptly. They should apply for more outstanding majors and universities according to their own interests.
"There are many excellent students who are relatively low-key in XJTLU. When they set their goals, they devoted themselves to improving their IELTS score and received offers from top universities such as Oxford and Cambridge. Some of them have the American dream and prepared well for GMAT, finally, they entered their ideal Ivy League colleges".
"You will never know how small things you are doing will affect your future."
The most meaningful thing that impressed me was doing the volunteer work in the British Red Cross.
"I intended to experience Western culture by looking into the daily life of the locals. I did not expect a year of volunteer life could make my English improve so greatly and make the acquaintances of so many local people, which eliminated language barriers for my later internships in the UK and helped me better blend into the local culture. "
Sissi has extensive internship experience.
"When I saw the recruitment information on the advertisement flyers at the early stage, I would take the initiative to apply for them. With the improvement of ability and the accumulation of experience, my schoolmates and teachers began recommending internships to me. I also participated in the school's internship competition, which contributed to winning the Internship opportunity of top 500 companies. "
After graduating from the university to the UK, Pengxi 's excellent academic performance and rich internship experience helped her obtain her internship in the Digital Marketing Department of Huawei London office, engaging in Huawei watch's first online and offline Christmas marketing event in the UK. This precious internship paved the way for her later career path.
Pengxi advised that students should bravely take the first step for finding their internship. They can search for company information on the website and make phone calls when applying for internships. They should not be discouraged if they are rejected, but take it as a stepping stone to success.
"Timely and continuous learning ability is what I need for life."
Various work experiences brought Pengxi multiple thoughts and gains.
"I think the most important personal qualities for working at the moment is timely and continuous learning ability."
As long as you are willing to learn in the workplace, many necessary skills can be quickly obtained in a short time. Many people can find a relatively comfortable way to get along with their colleagues and leaders. However, the ability to learn in a timely manner and to apply what you have learnt into practice is the key factor for achieving success in the long term. Continuous learning ability is generally based on shortcomings or interests. Through studying in one area for a long time, you can make up your shortcomings or convert your interests into professional ability. In terms of the choice of the first job, Sissi recommended that students could choose large-scale companies and accumulate more experience through this larger platform.
"Opportunities coexist with challenges, and I hope you would always maintain a positive attitude."
"IBSS educated me to think about things from more angles, and to be more open-minded."
Speaking of the open atmosphere of XJTLU, she is very grateful that XJTLU can bring an open pattern to students.
"I use the professional knowledge I learned and the philosophy cultivated us in XJTLU frequently when I am working. XJTLU holds the advanced educational concept of global citizens and world players, which allow me to think from multiple perspectives when I started my first job. Besides, it taught me to have a positive attitude when I hit the bottleneck. "
On the other hand, many XJTLU students choose "2 + 2" Programme to start their Y3 at the University of Liverpool in the UK. Although there are some comments that two years of undergraduate life in the UK maybe not enough for a deeper understanding of the local culture these two years of Eastern and Western cultural shock is very beneficial to me. The comprehensive rapid growth of students will greatly help balance the work and life in the future.
"I hope that XJTLU would be better in the future and I will keep punching to not humiliate my alma mater."
Sissi mentioned that the reputation of IBSS has been increasing in recent years. She noted that many HRs of the financial industry in Shanghai have high recognition of XJTLU students. She hopes that IBSS could provide more internship opportunities for students and hold more alumni gatherings to share resources.