The Department of Architecture and Design at XJTLU is excited to welcome new faculty members. With their various experiences, they make an excellent addition to the existing team. Having them on board, the Department is able to further improve the teaching quality, expand the faculty capacity, and provide excellent education for its undergraduate and postgraduate programmes in architecture and industrial design.
Teo Hidalgo Nacher
Lecturer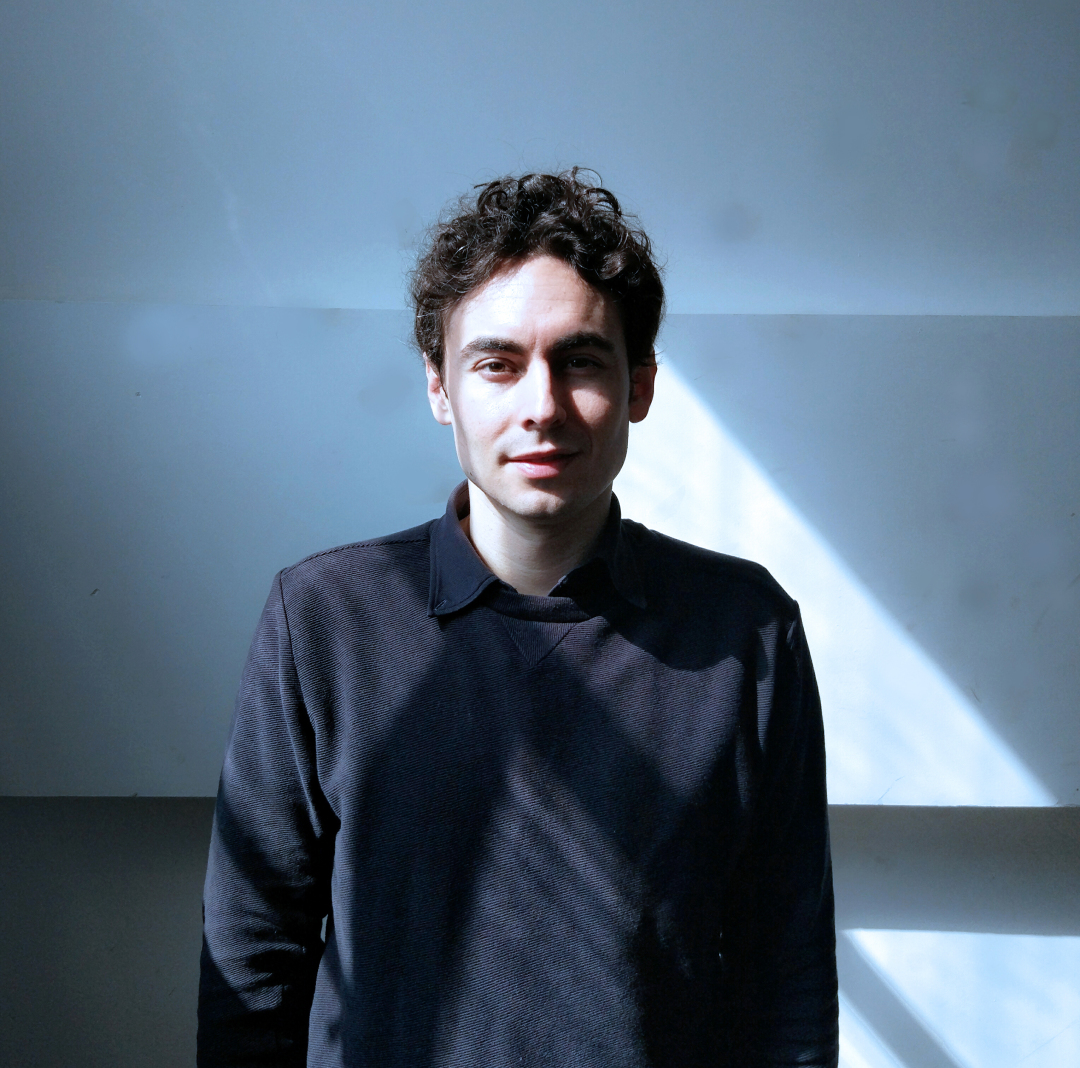 Started teaching at XJTLU since 2016 as a Design Studio Tutor, and joined the Department in January as a Lecturer.
Professional experience:
I started teaching to complement my professional activity at the East China Architectural Design and Research Institute. My teaching at XJTLU has turned out to be extremely rewarding and I realized how challenging and stimulating is both the interaction with students as well as with the architectural intelligence of the department. The beginning of the semester has been particularly difficult and yet it has open some opportunities to explore new tools and formats which I believe would provide more possibilities for teaching in the future.
Research interest:
I am interested in architectural strategies relevant to the construction of everyday life and in the way particular interventions can contribute to make more things possible leading to more complex, inclusive and balanced ecosystems.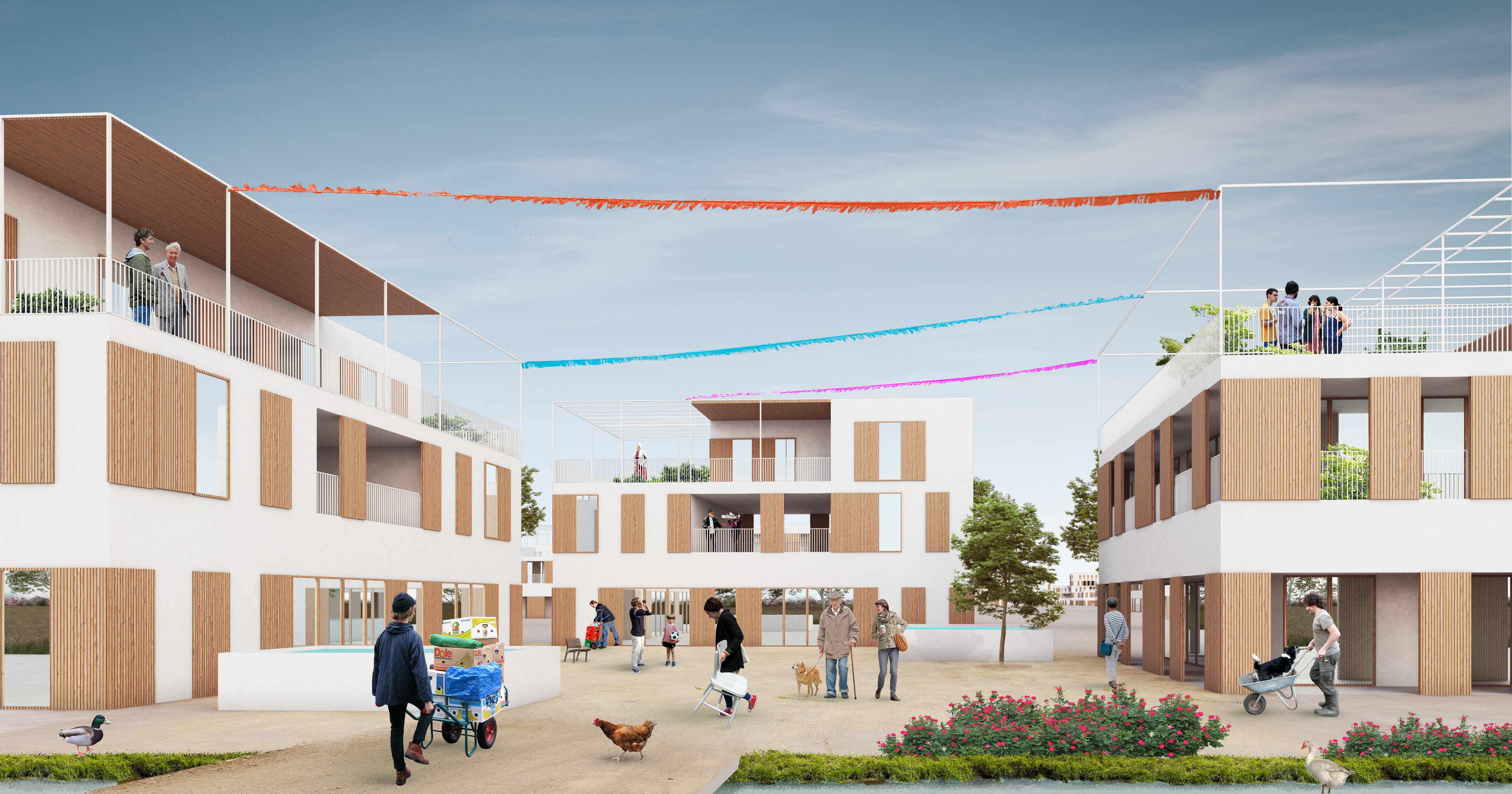 Imagen Plaza, Living Soils, Europan15 Barcelona
Thoughts on XJTLU and the Department of Architecture and Design:
The challenges we are facing as global citizens and as architects are growing in complexity and proportion. The great diversity of backgrounds that compose the Department of Architecture and Design together with the ambition and enthusiasm of the students, and a state-of-the-art facilities provides the perfect ecosystem for facing these challenges with innovation.
Teaching fellow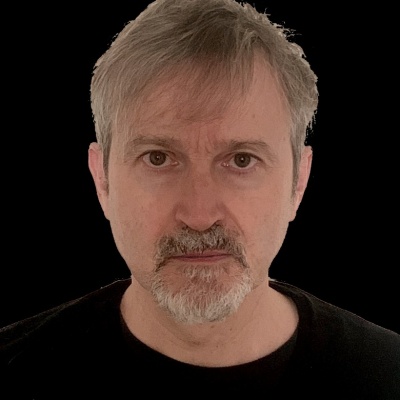 Started teaching at XJTLU since: 2016
Professional experience:
My previous experience at IUAV (Institute of University of Architecture in Venice) was with students of the master level. In the last four years at XJTLU, I have always worked with the students of the second year and recently also with students of the first year. It is exciting to work with young architecture students; they are full of energy and hopes. I enjoy my classes and the interaction with them. I always try to stimulate my students and adapt my experience and my knowledge before transferring to them.
I find this period of online teaching a challenge to myself for trying to keep working at the same level as the face to face teaching. I will continue to enhance my teaching capacity thanks to the collaborative work with my colleagues and the training I have been receiving.
Research interest:
I worked in different fields of architecture, interior design, and urban design during my practice in Italy and China. I did projects for hotels, residential building, mix use, office, heritage, and reconversion of industrial areas. As an interior designer, I did projects for commercial buildings, hotels, residential, F&B, and office buildings. For urban design, I did masterplans for the development of new settlements in the urban space; others include mix use, new commercial area, touristic area.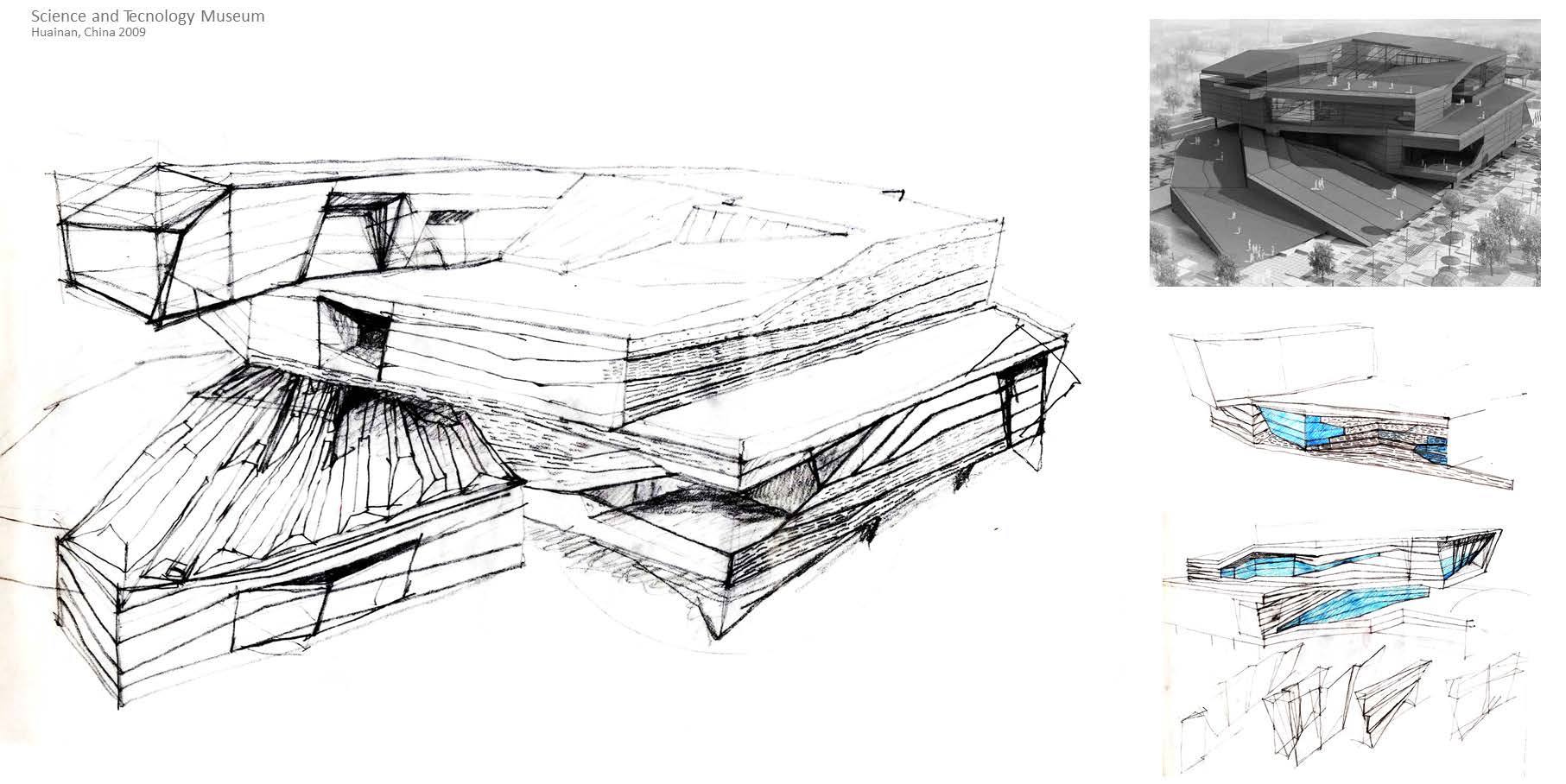 Linfen new park, Competition for a park and cultural buildings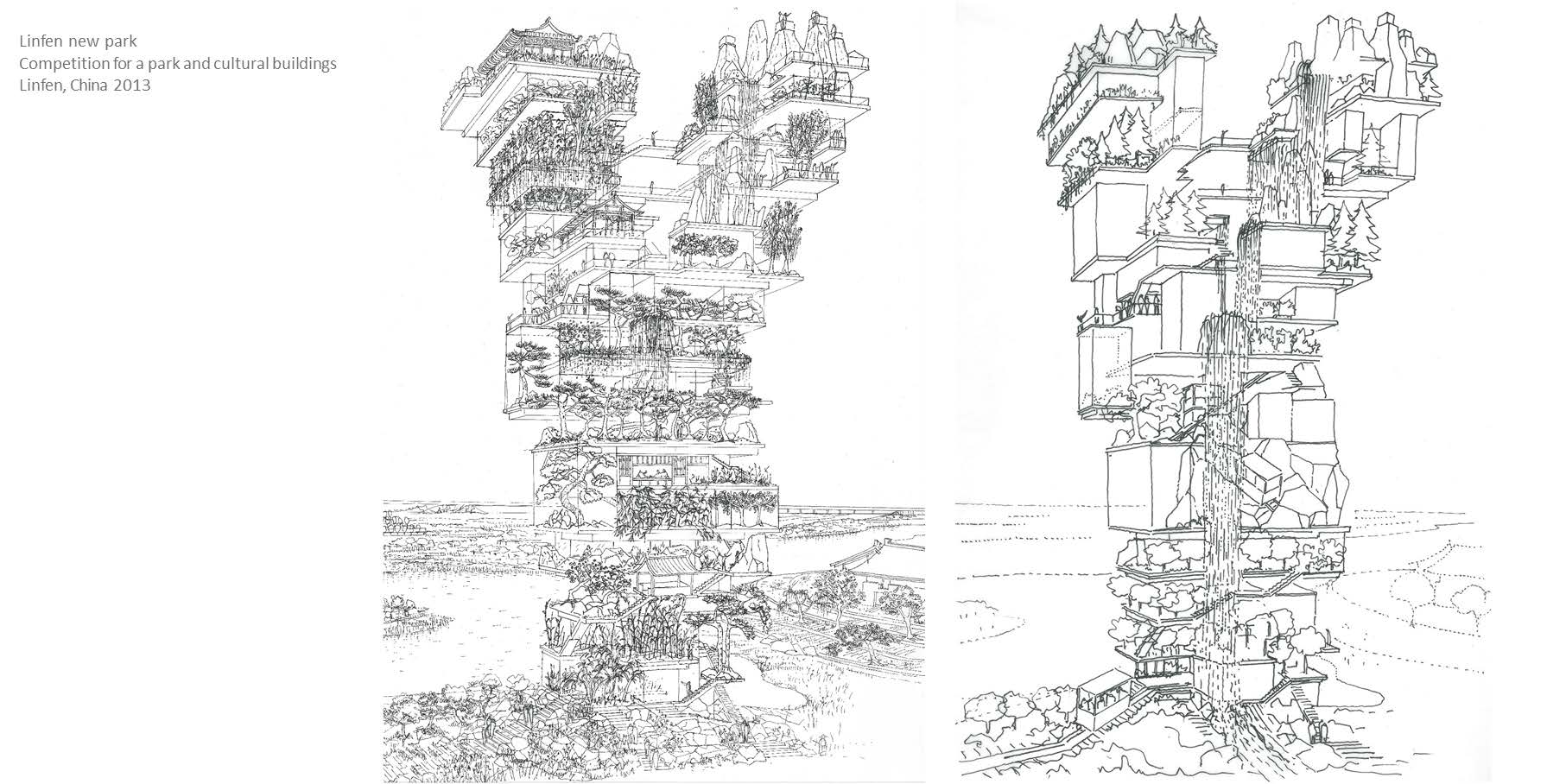 Linfen, China, 2013, Science and Technology Museum, Huainan, China, 2009
Thoughts on XJTLU and the Department of Architecture and Design:
I like the collaborative atmosphere of the architecture departments, and I love the cultural diversity and provenance of the teachers. The final review is always a formative moment for interacting and exchanging opinions with colleagues. On that day, our school is exposing hundreds of ideas and projects all around the floors, corridors, halls, stairs, and studios; you can enjoy the show on seeing students, teachers, guest professors and Architects discussing and evaluating the projects of the students. That moment for me is sparkling of ideas and love for our belief: The ARCHITECTURE.
Lecturer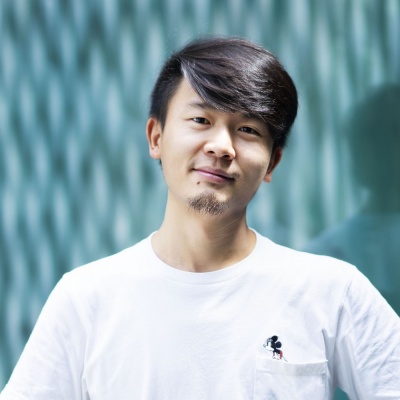 Started teaching at XJTLU since: April 1st, 2020
Professional experience:
I have been working in academia since 2014. I have been teaching Artificial Intelligence Arts, Computer Arts and Interactive Media Arts in various institutions. , I have been teaching Artificial Intelligence Arts and Interactive Machine Learning at NYU Shanghai and Computer Arts courses at Shanghai Jiao Tong University. I recently joined XJTLU architecture + design, with a focus on creative AI and interactive media.
Research interest:
My practical and research interests widely spread in interactive media, generative art and machine vision for creative interactions. Most recently, I am more focusing on utilizing interactive artificial intelligence and generative machine learning to effectuate human-AI collaborative creativity. Working as academia, my works also aim at resolving research questions such as: Can AI be creative? Can we humans create with AI? More generally as a human being, I enjoy coffee, beer, hotpot, as well as how to brew/make them, and extreme sports. Occasionally, I run marathon, fly paraglider and surf.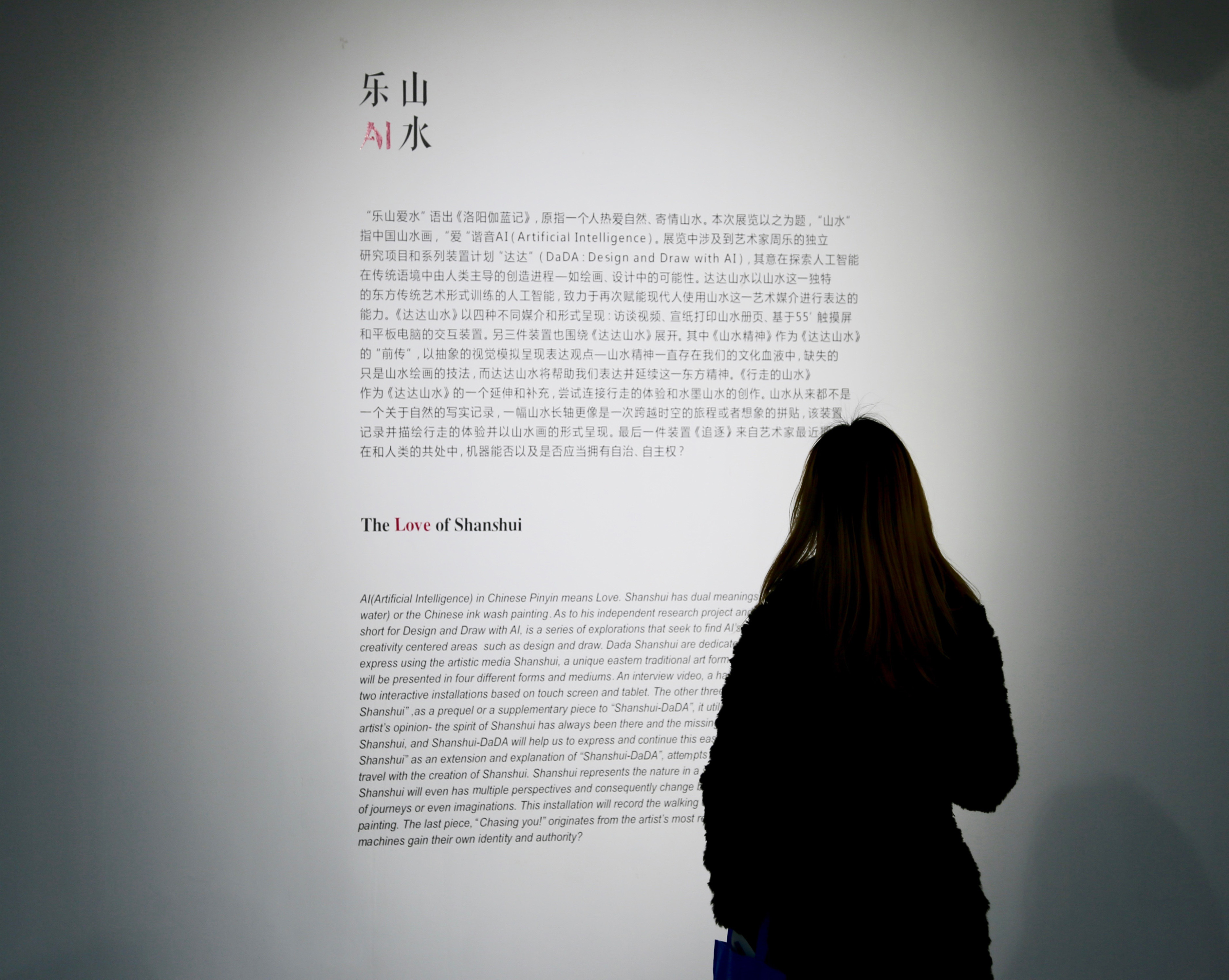 "The Love of Shanshui", Aven Le Zhou's solo exhibition of Interactive and Creative Artificial Intelligence.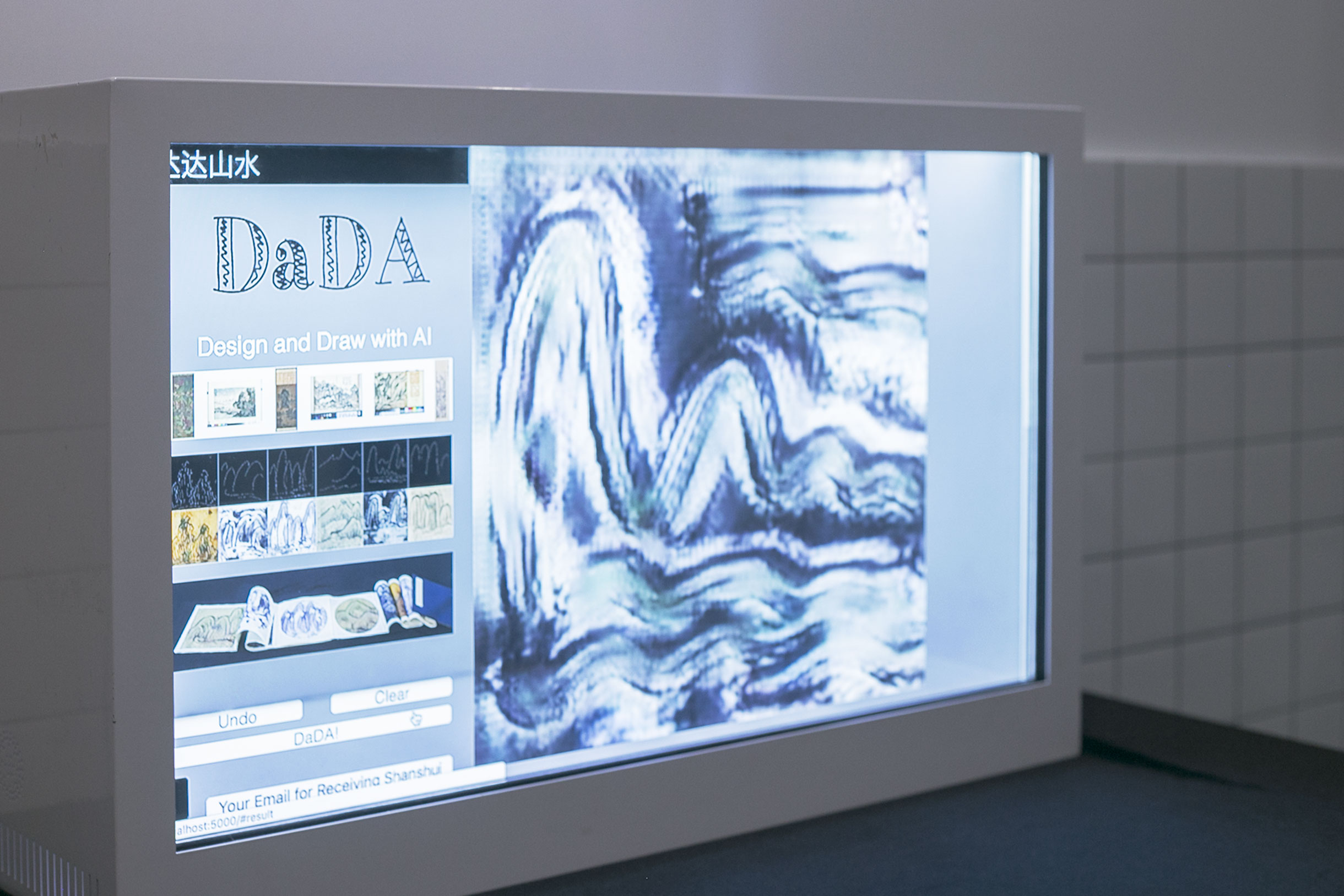 "ShanshuiDaDA" 2018, Interactive Artificial Intelligence Installation.
Thoughts on XJTLU and the Department of Architecture and Design:
From my limited experiences at XJTLU, I can tell the department and programmes are definitely very open and supportive. There should be tons of opportunities for both students and faculties to explore. I am happy to explore more and excited to see what can happen in the future.
By Yi Qian
Edited by Claudia Westermann