According to the incoming Dean of the School of Languages at Xi'an Jiaotong-Liverpool University, any language is vital for life like the air we breathe, and we cannot live without it. This includes sign language and body language.
Professor Chris Harris, who will begin his new post this September, says learning language can help students – and anyone in society – gain extra cognitive, social and emotional skills, paving the way for more harmonious social relations.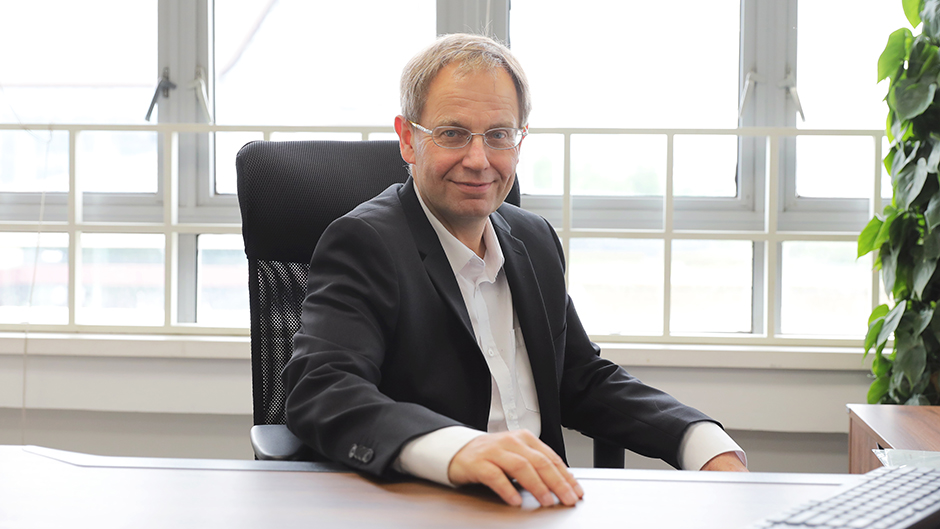 "One of the reasons we teach languages is to drive students to better understand the culture and the way of thinking behind each language.
"Also, learning language can give students greater self-confidence and prepare them to be better workers and better citizens with a greater sense of civic responsibility," he says.
In September, XJTLU's Language Centre will change its name to School of Languages. Professor Harris says a transformation will accompany the name change, in particular in the form of additional language options.
"Several years ago, the Language Centre only had one language course, English for Academic Purposes. Today we have a series of new language courses, including Chinese, Japanese and Spanish. In the future, we plan to offer even more language courses for students.
The global mobility of today's students makes learning more languages important, he notes.
"Multilingualism is more important than bilingualism.
"Students at XJTLU have a distinct advantage in that all can learn different languages and live with different cultures, whether Chinese or English is their first language or the language they have learned.
"If they plan to move even further through Asia or to countries in the West for work, knowing the language there can help them adapt to local life quickly," he says.
The School of Languages will continue to meet the highest possible standards of language teaching and learning, Professor Harris emphasises.
Before joining XJTLU, Professor Harris was the Head of Department for Modern Languages and Cultures at the University of Liverpool from 2012 to 2016 and was appointed Honorary Professor in Hispanic Studies at the University of Warwick in 2018.
By Yunji Tao, edited by Tamara Kaup
Photo by Yao Chu