Design School Graduation Speech
Dr Konstantinos Papadikis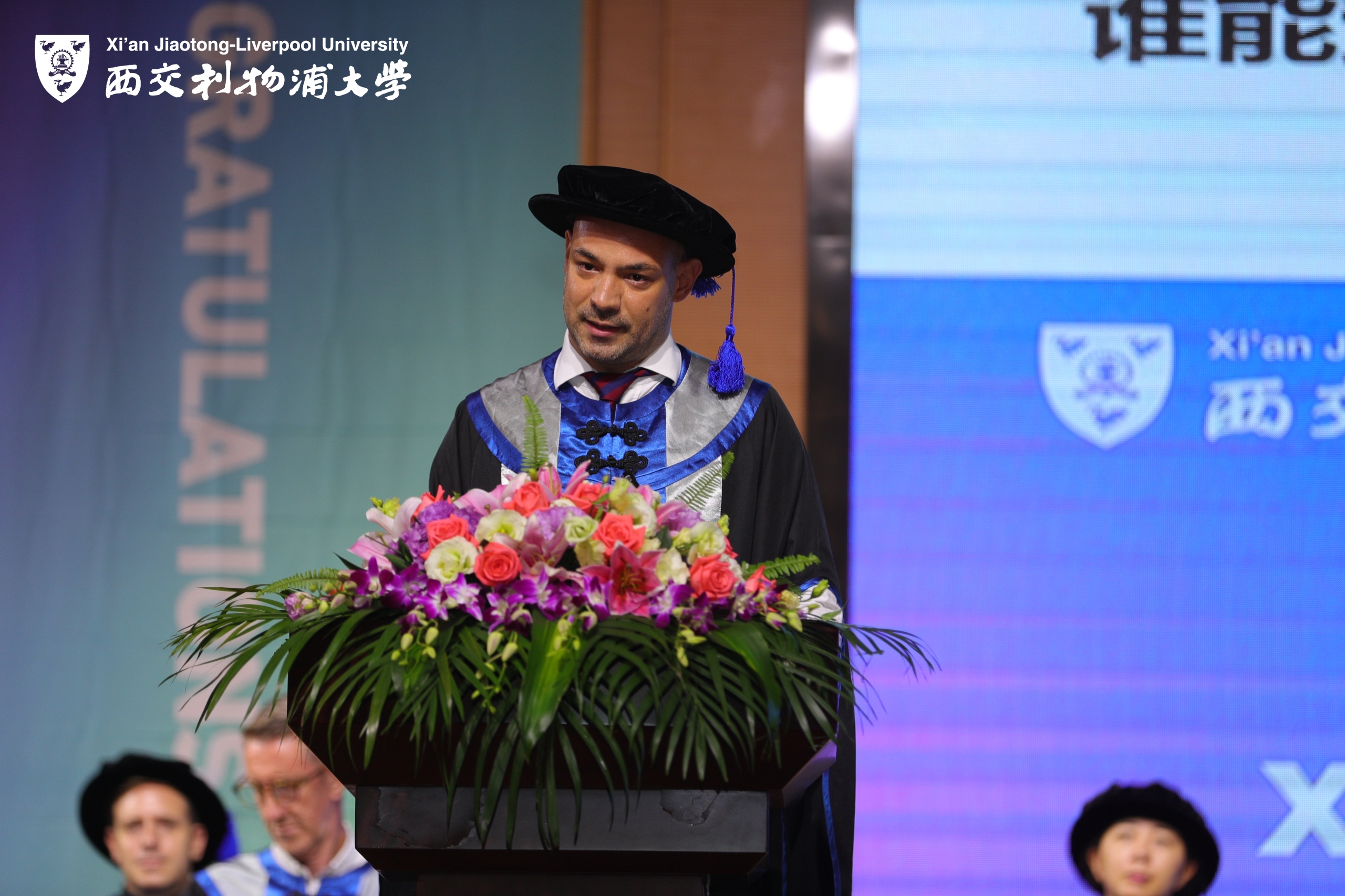 Dear Graduates, Ladies and Gentlemen,
It is with great honour that I stand before you today, as the Dean of the Design School, to celebrate the achievements of our students during these extraordinary and difficult times.
It has been a long, perhaps exhausting and not always fun, but certainly a fruitful and rewarding journey. Congratulations to all of you! Most well deserved!
In the Design School and School of Film and TV Arts, we teach our students to be creative, imaginative, to think originally and unconventionally and not to be afraid to push the boundaries;
but above all we teach them to be respectful and open to others ideas, to accept the "different" and embrace the unknown.
It is my personal belief that the possession of those qualities and values can transform individuals into real "citizens of the world" that are able to adapt to critical circumstances and provide solutions to humanity's grand challenges.
During the pandemic, you all realized how fragile normality is; that in the blink of an eye the whole world can turn around and what you had previously "taken for granted" simply does not apply anymore.
You have also become witnesses of the struggle of societies to react and to adjust to the new conditions; education could only follow the same path.
Although completely new and unknown educational forms to everyone were rapidly introduced, you managed to show the adaptability and perseverance that our times demand in the reach for your ultimate goal.
Perhaps many of you have not yet realized that these are historical moments, and you, in your own unique way, have made history.
But this is not the end; it is rather the beginning of a new, perhaps even more exciting and unpredictable journey that will lead you to the next step.
Who knows what tomorrow may bring to us all?
Who can even predict how normality will look like in the near future?
These uncertainties should not be a personal impediment but rather an opportunity to modify your way of thinking, to be creative in your own ideas and redefine your approaches to problem management and solution.
You now know what it takes to achieve the targets that you set and we all hope that we have provided the right ammunition that will make these become a reality.
Congratulations on your graduation! I am wishing you every success in this new chapter of your life.