On the afternoon of November 12th, the event "HeXie Management Student Inspiring Lab: Career Development, Entrepreneurship, and Individual Choice in the Era of Technology-Led and Abundance" held by the HeXie Management Research Centre and Centre for Student Affairs was kicked off.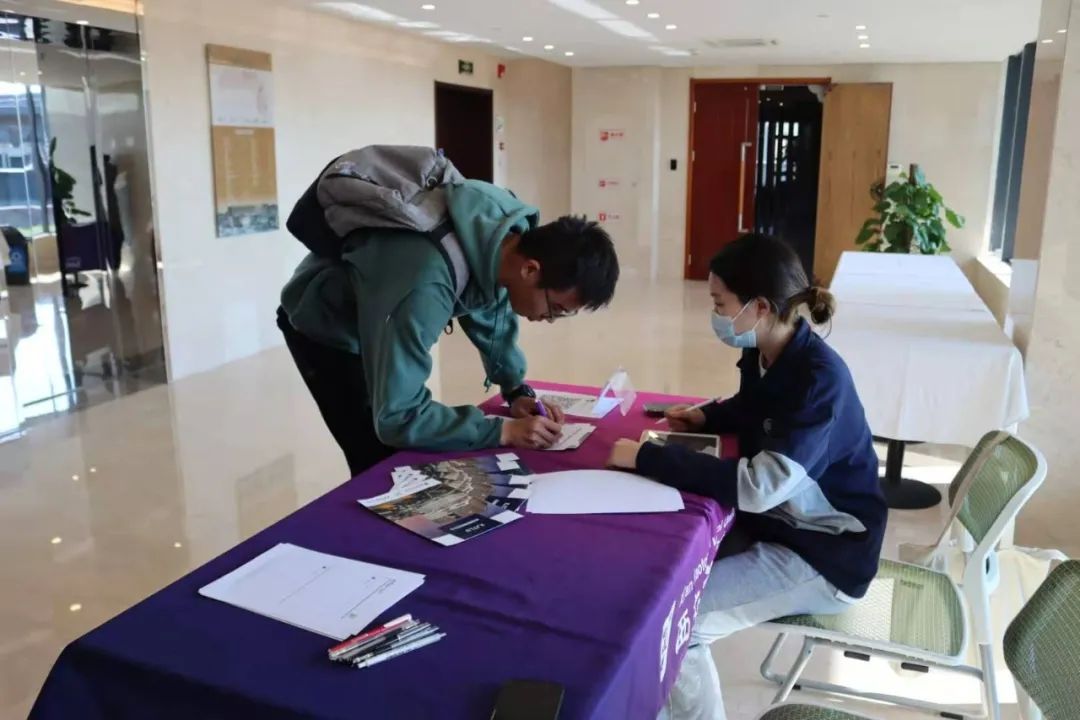 As the first onsite event launched by HeXie Management Student Inspiring Lab in 2020, it is mainly aimed at the freshmen from XJTLU. However, it also attracted many students from different levels of studies. The thoughts shared by the distinguished guests and student representatives provided participants with references on their development of study and career. Thus, students can benefit from these sharing of experiences and plan their own study, life and career in advance.
In this event, we have invited Dr. Biwang Jiang, the Chairman of Suzhou Nano-Micro Technology Co., Ltd., and Dr. Qijian Xie from Centre for Student Affairs, as well as three outstanding graduates of XJTLU to share and exchange their thoughts about different topics with students. We have jointly established a community of students and practitioners based on HeXie management through this activity, which was a successful progress on conducting an interactive communication platform for students, educators and business practitioners.
With the theme of "Grasp present, understand future, and self-selection", Dr. Qijian Xie encouraged freshmen to find their self-identity, make full use of the resources provided by XJTLU, experience every moment of study and achieve long-term development. Dr. Xie gave valuable advice around the themes of "choice" and "experience". He suggested students to make choice independently, to try bravely and actively seek for resources and help. These suggestions are of great value not only for freshmen, but also for students in different stages in XJTLU or even alumni who have entered the society.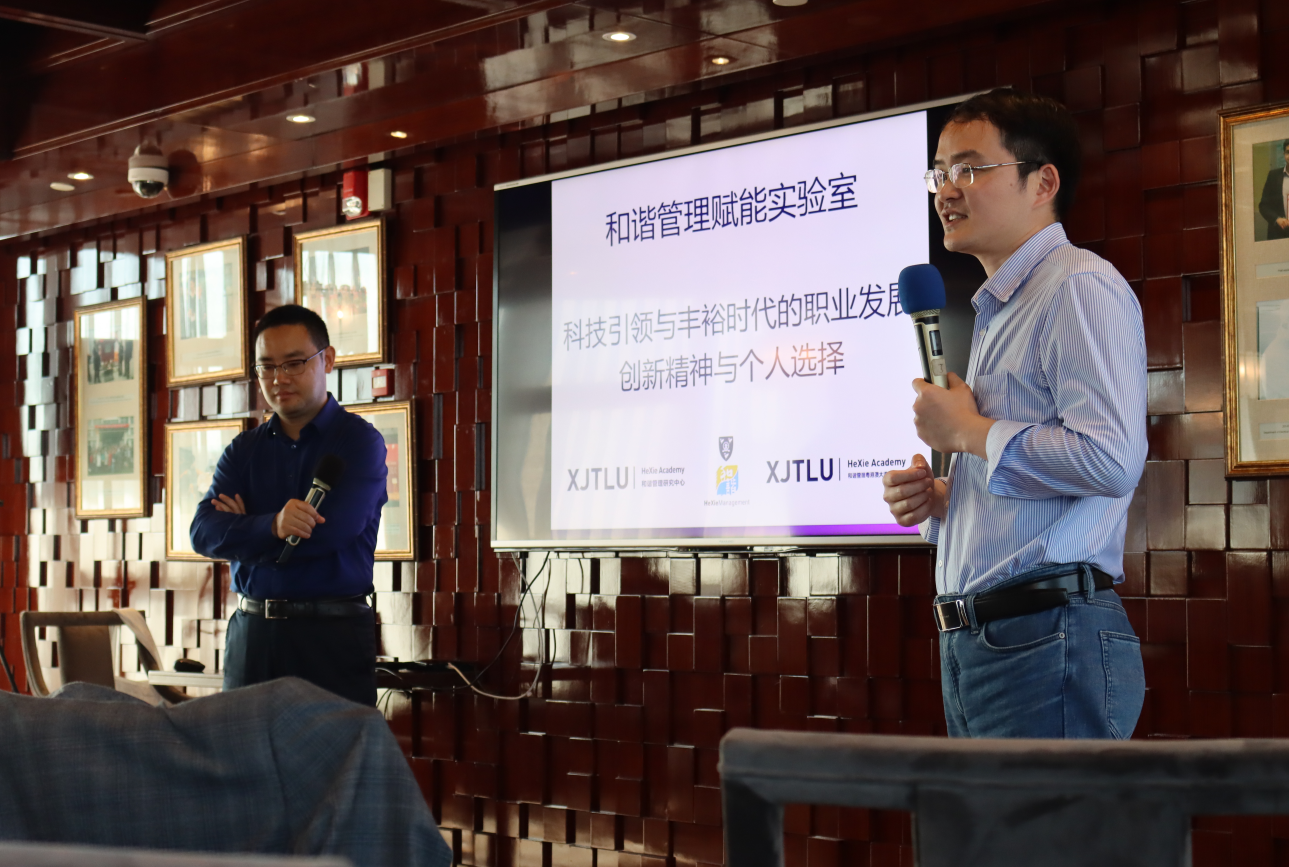 The sharing by Dr. Biwang Jiang, Chairman of Suzhou Nano-Micro Technology Co., Ltd pushed this event to a climax. His topic was "How to break through the bottleneck technology of microsphere material". We may not have heard of microspheres, but this technology has important influence on our production and life. However, microspheres have been dominated by the United States and Japan for a long time. After returning from the United States, the first action Dr. Jiang took was to teach and build up the Nanometer Research Center in Peking University's Shenzhen Research Institute. Then, he devoted himself to set up a business. It took him a decade to commercialize the technology so that this technology would no longer be limited by other countries. These inspiring experiences aroused participants' admiration and passion.
Facing the students in XJTLU, Dr. Jiang proposed to grasp the opportunities of this perfect era: this is an era where scientific and technological innovations lead the future. Instead of pursuing rapid spike to make money, we should be patient, have a long-term vision and engage in meaningful career in a down-to-earth way. The scene was filled with thunderous applause, everyone was inspired by the thought-provoking speech.
From the perspectives of what they have seen and experienced, the two guests encouraged participants to think deeply about how to make their college life more valuable.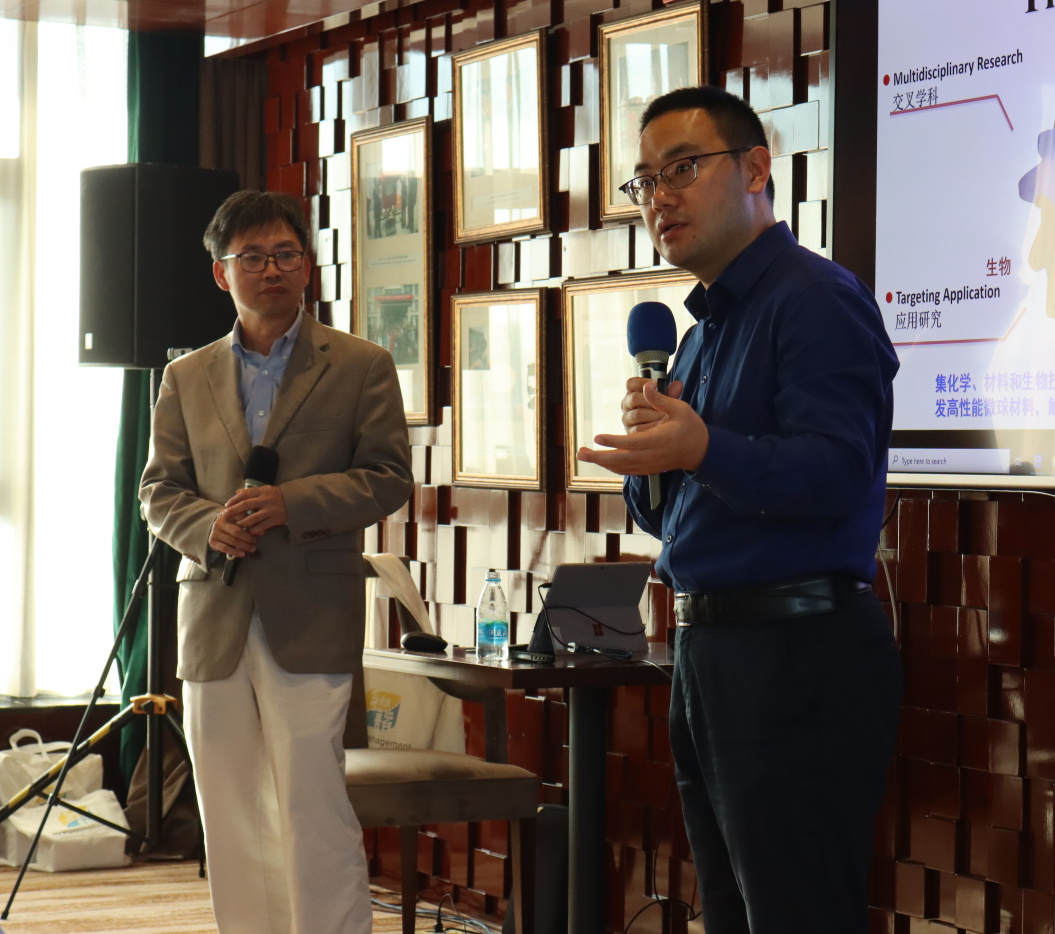 Next, three outstanding graduates also shared their XJTLU experience to the participants. Xueye Ping graduated from BSc Applied Mathematics programme at XJTLU in 2020 and currently studies in Oxford for her master's degree. She shared her future plan and recommended students to explore themselves, avoid blindly following others' paths and make efforts for their ambition according to her experience of changing major as well as four years' experience of study and research. She also suggested the freshmen to study hard, make persistent efforts to achieve the ideal results. Yunyu Jia, a graduate from the BSc Financial Mathematics programme, is now studying at LSE. He actively participated in various competitions and activities in combination with his own interests and started his own business through the accumulation of a large number of internship experiences. He emphasized that students should not only pay attention to their study and practice, but also need to improve their physical quality. Now working in OPPO, Haoming Wen graduated from BA Marketing programme at XJTLU in 2019. He returned from Shenzhen especially for this event. Through the experience of internship and entrepreneurship in his gap year, he got offers from many famous companies when he graduated. He looked back to his changing from a freshman and told students to get rid of confusion in order to select their own path.
Through the sharing and discussion of the guests, many thoughts of students were aroused. It is believed that students who participated in this activity held by HeXie Management Student Inspiring Lab will continue to experience new things, make brave efforts and find their own path of growth. As the host Dr. Liu said, "Education is not to fill a bucket with water, but to light a fire." We hope that students can light up their university life through a series of activities designed and delivered by the HeXie Management Research Centre.