On the 27th January, the School of Languages organised a Spring Festival gift-giving ceremony in the foyer of flags on the second floor of the Foundation Building, expressing the school's deep gratitude to academic administrators, security guards, PMO staff, and cleaners in this building for their whole year's hard work and support for the School.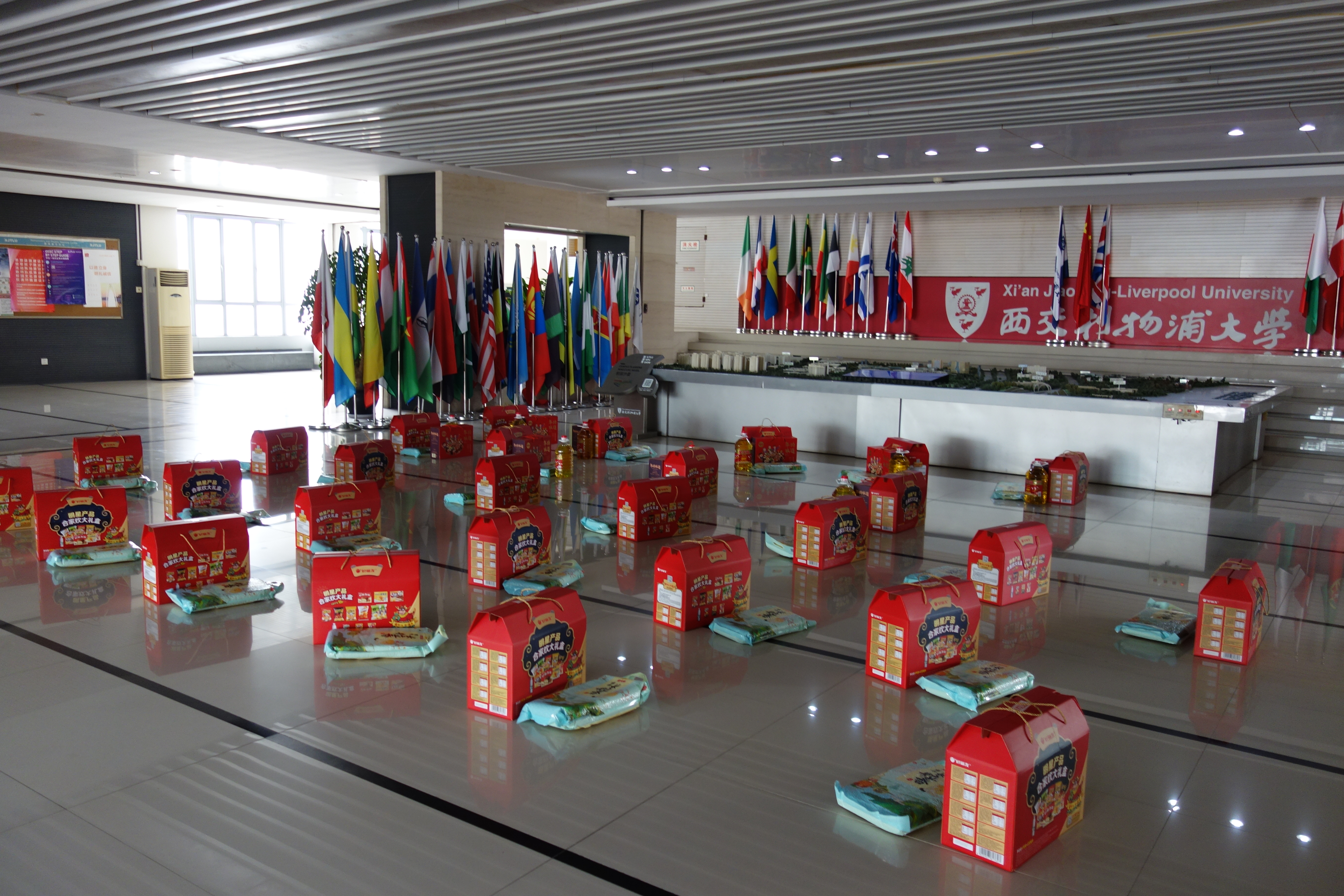 This has been a tradition every year in the School of Languages to prepare gifts for these guardians, the gift costs all came from the teaching staff's voluntary contributions. Gifts include grains, oil, nuts, and other traditional Spring Festival gifts in China.
The senior management team, on behalf of all teaching staff, delivered brief speeches to everyone present.
The Director of the English Language Centre Angela Xia said:
"I'm very grateful to all of you. Every day I step into the Foundation Building, it is always so clean and organized. All of you are so responsible that you always keep us safe."
The Associate Dean of the School of Languages Helen Beech noted:
"I would like to say thank you to all of your hard work in the last year, especially during Covid-19, keeping the building clean, keeping us healthy and safe. It's really appreciated."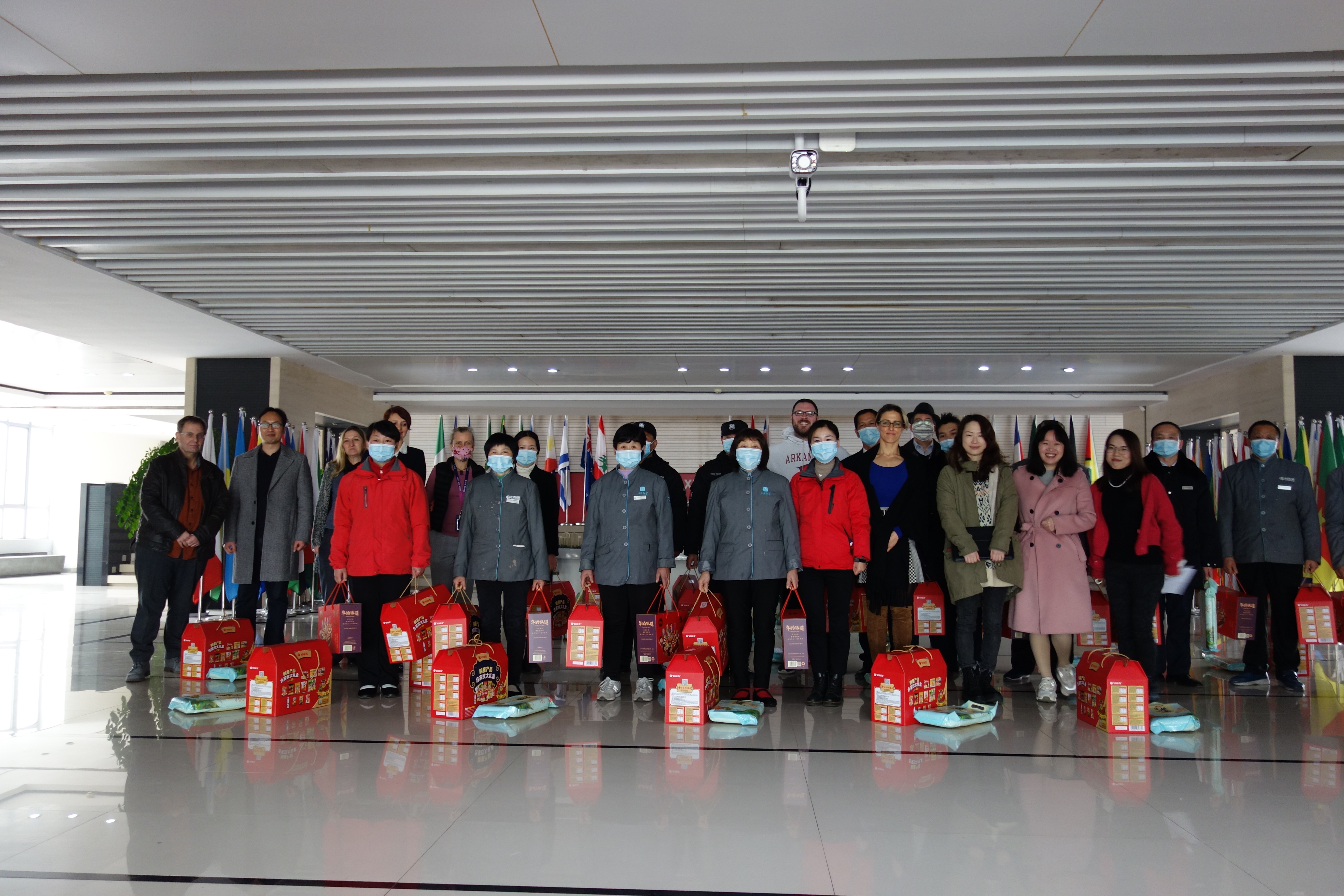 Finally, the Dean of the School of Languages, Professor Chris Harris especially expressed his thanks in Chinese for everyone's devotion and care. The School of Languages sincerely hopes these gifts can convey our best New Year wishes and sincere appreciation to these people who create a safe, healthy and happy workplace for us.
By Xinyi Liu