The Modern Language Centre organised a "Couplets Writing" activity on 27th January which received active participation of lecturers, increasing the great festive atmosphere in the School of Languages. Lecturers enjoyed the special charm of Chinese Calligraphy and gave the best New Year wishes to each other in this special way.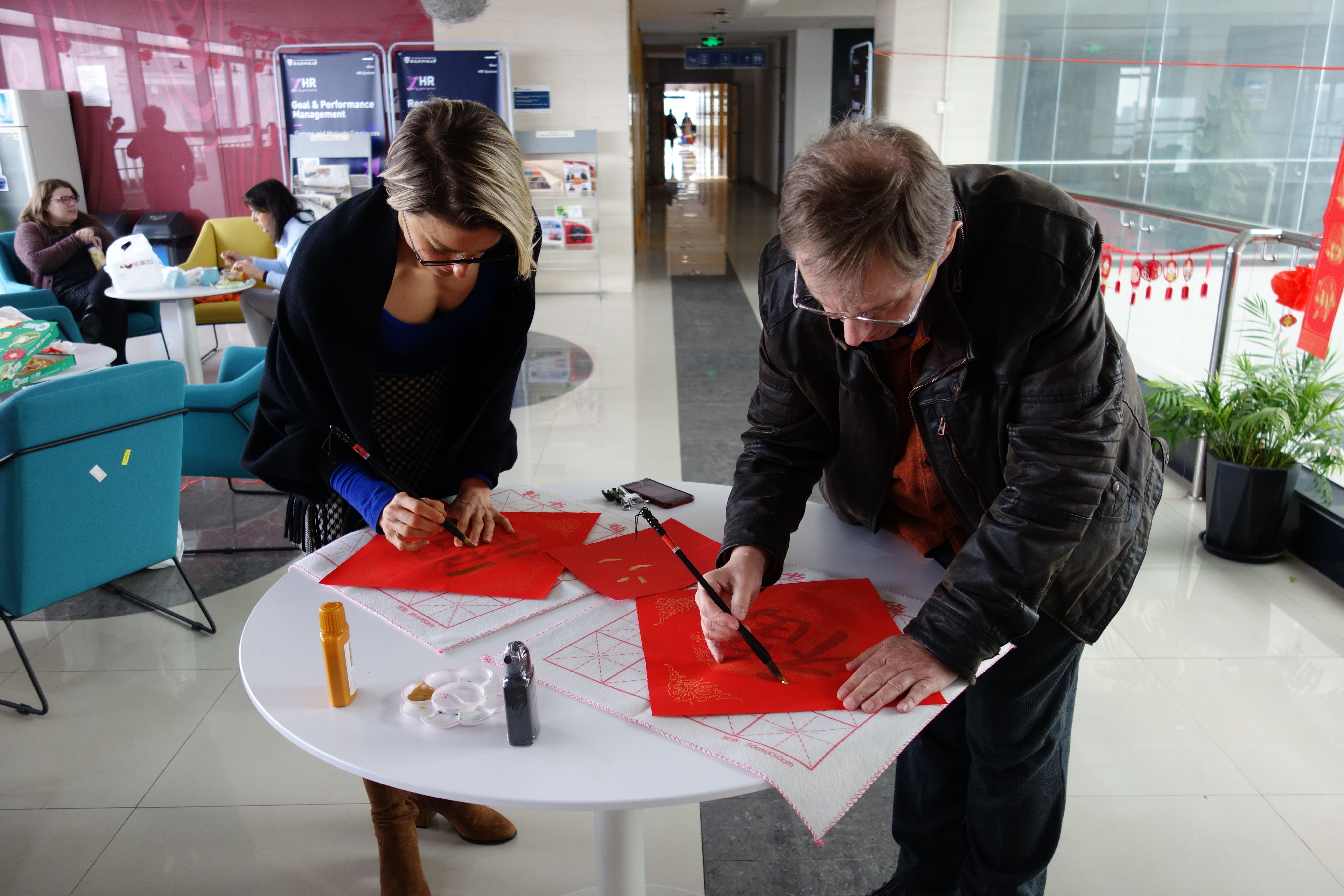 The organiser, the Chinese lecturer from Modern Language Centre, Ying Zhao shared reasons why they would like to organise this activity:
"Spring Festival Couplets, '春联' (Chunlian) in Chinese, are the most common and important custom in Chinese New Year. Chinese Division organised the activity to introduce this tradition to foreign staff and welcome the coming Spring Festival and blessings. "
"Today's activity achieved a great success. And the effects were far beyond our expectations."
Though writing Chinese Calligraphy is very challenging for foreign colleagues, under the instructions of Chinese lecturers, they learnt how to master brushes and understood the meaning of words on different couplets.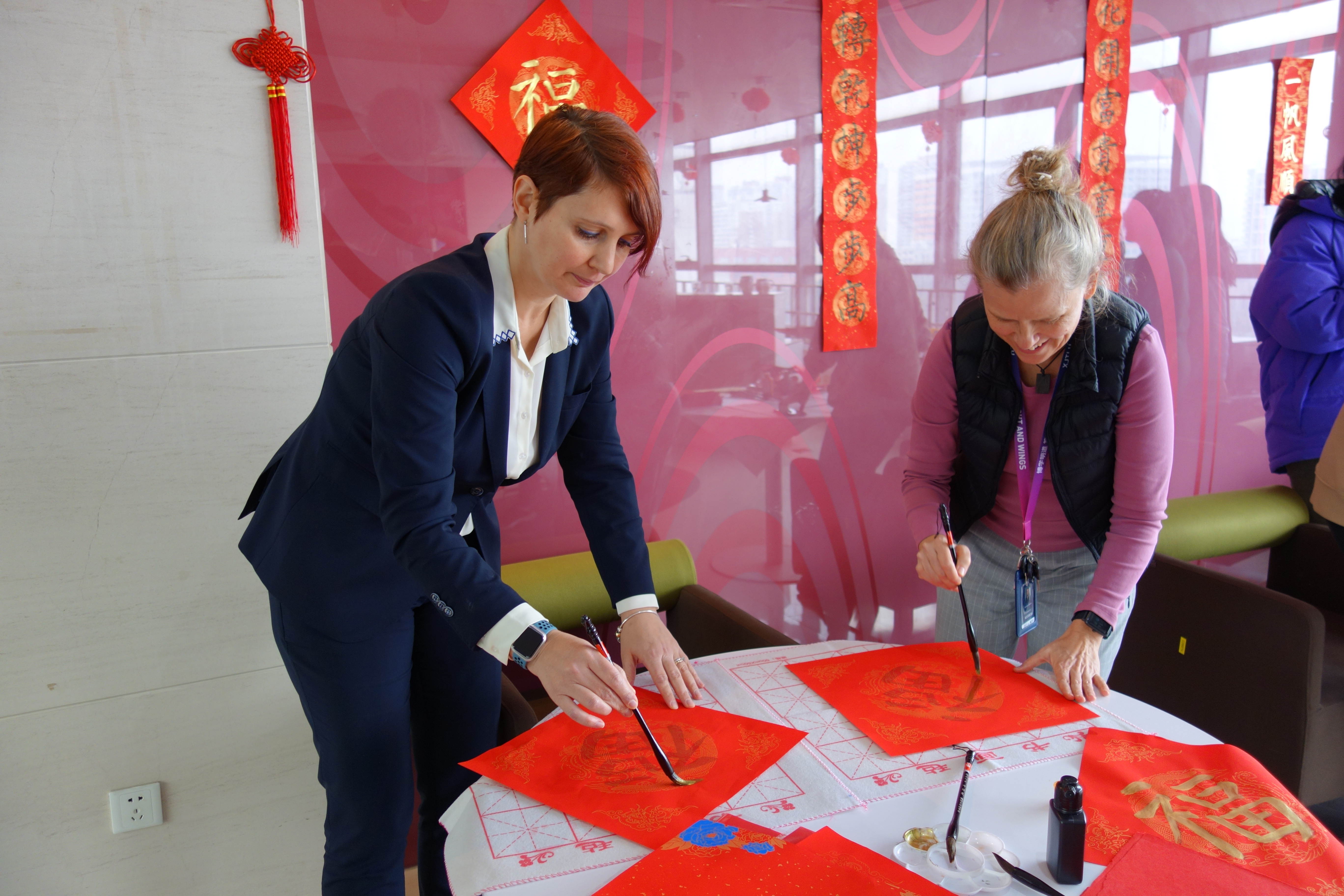 The Language lecturer Mitchell Bradford shared his Couplets-writing experience with us:
"In fact, my writing of Chinese characters with a brush is far lovelier than my writing of English in pen. Perhaps because I see it as linguistics in art than just a language."
"Participating in the couplet writing event at XJTLU was really interesting. My Mandarin is rather good, so I was able to explain to some other teachers about the meaning of some characters and how to do the strokes."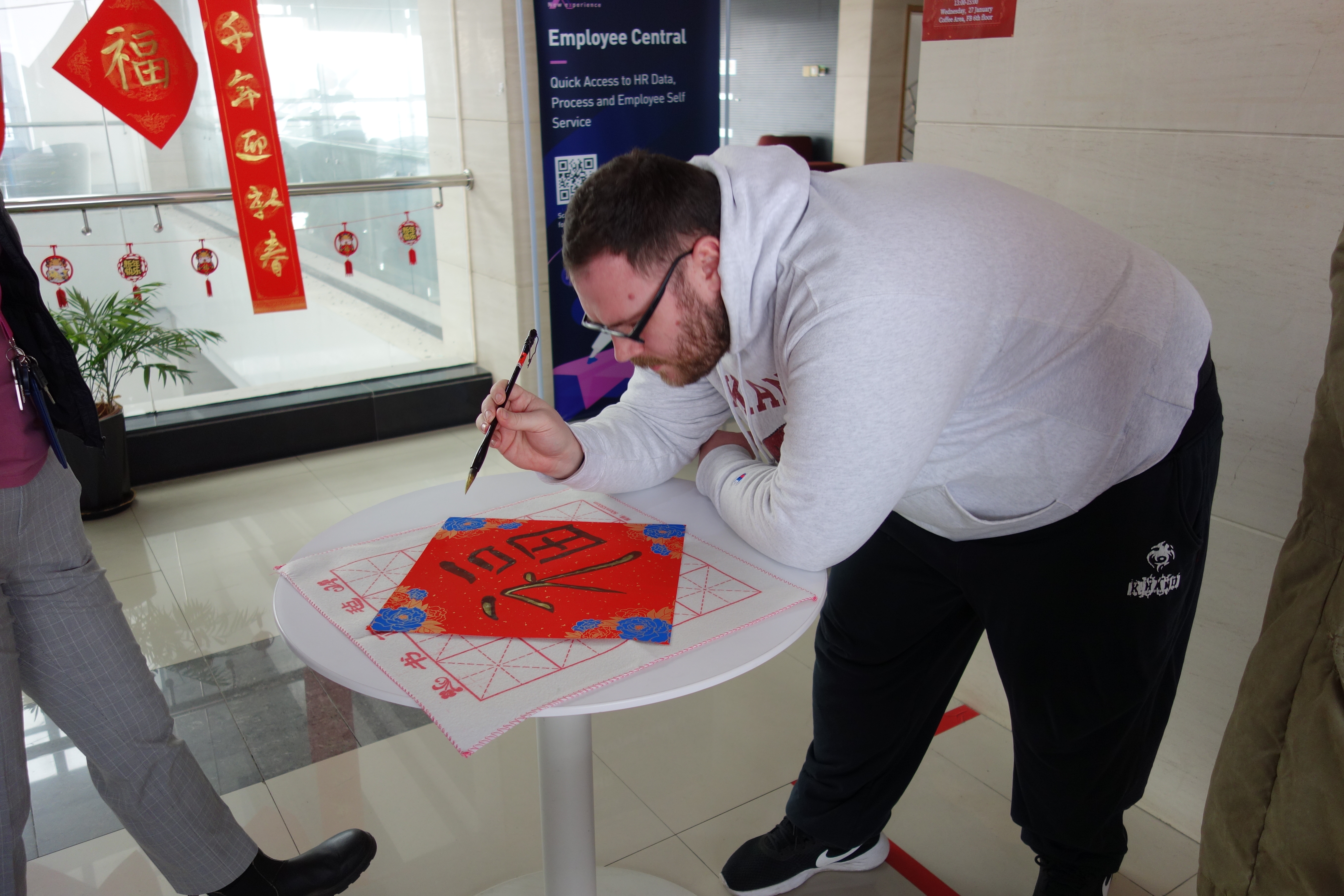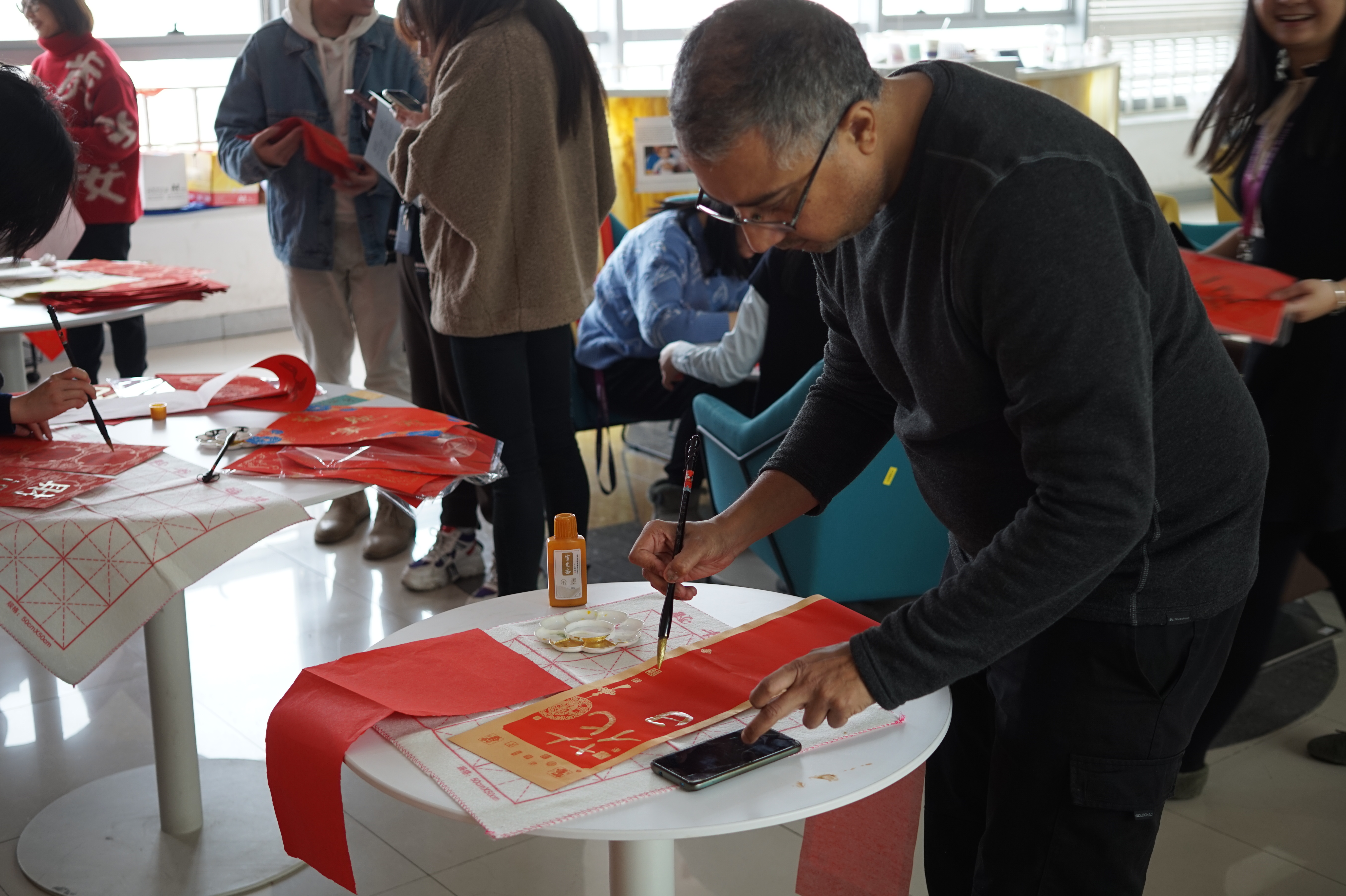 Many lecturers joined this activity accomplished beautiful works which were hung around the 6th floor of the Foundation. Many of them also put these red couplets on the door of offices, which decorated the School of Languages with their creativity. Many foreign lecturers also expressed their interest in this kind of traditional Chinese cultural experience activity.
"While I've been doing calligraphy for years now, this was the first time some of our colleagues have tried it. I hope it sparked an interest in learning Chinese and about the rich culture here. I also hope that there will be more events like this in the future." Mitchell said.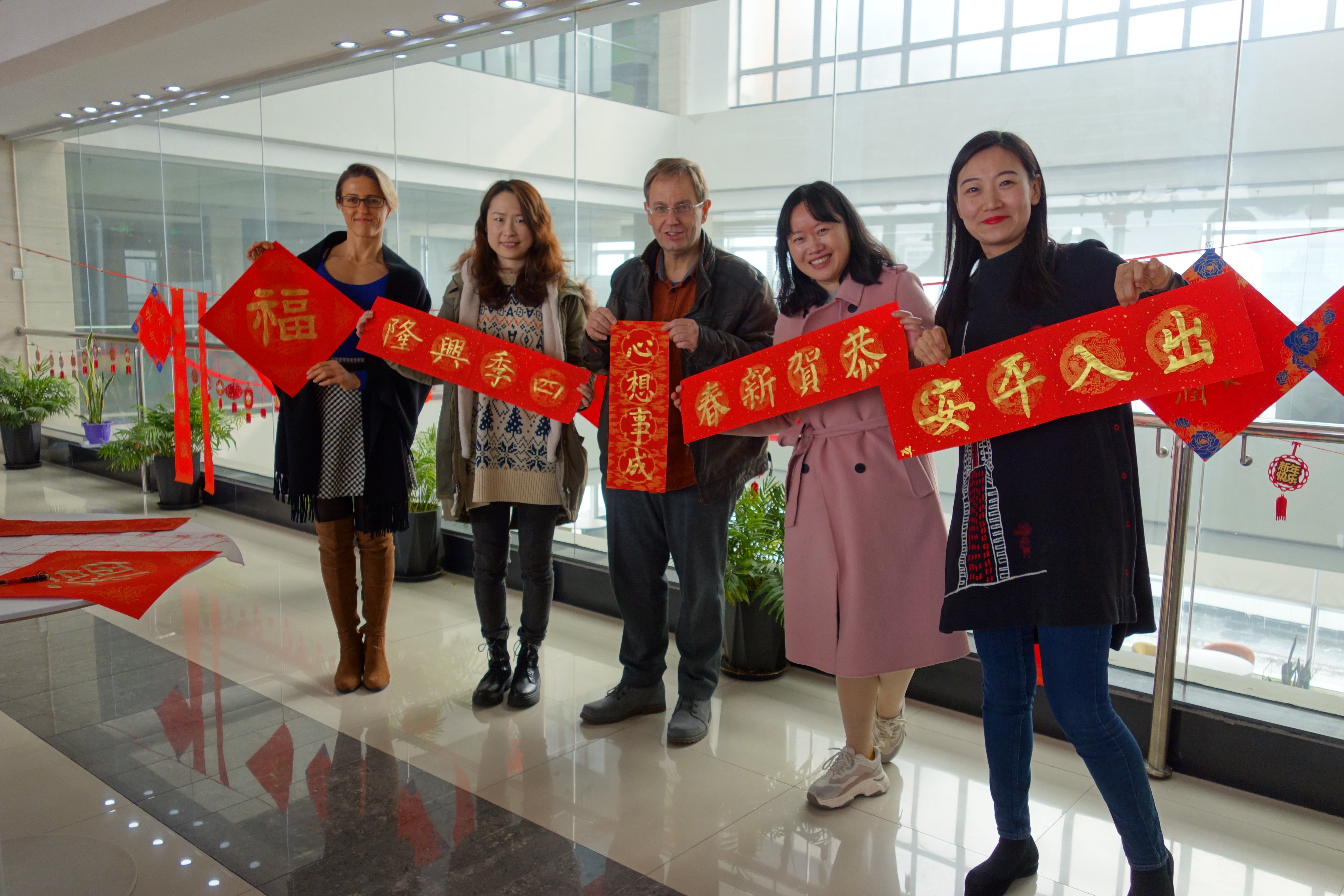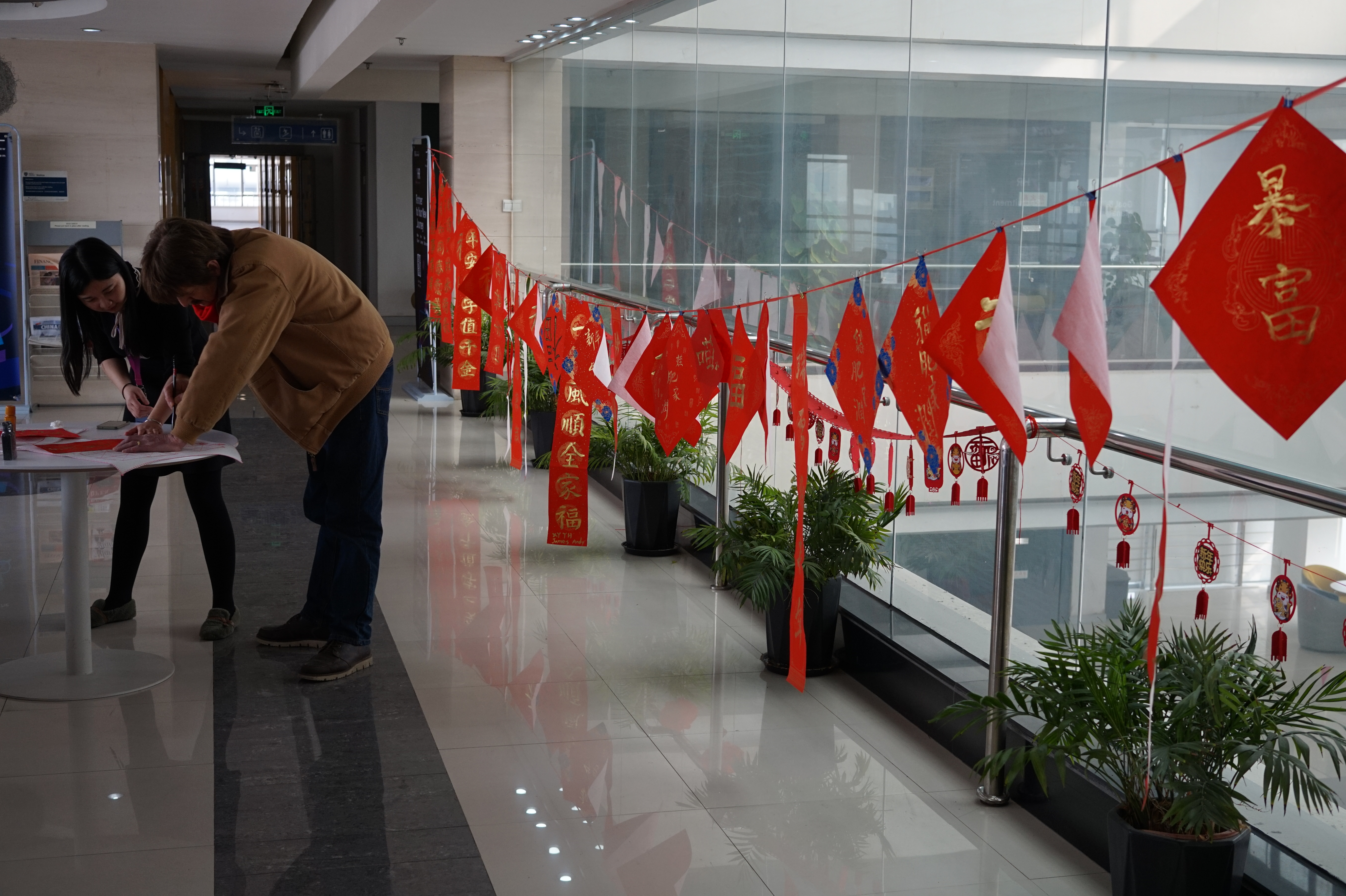 By Xinyi Liu
Photos courtesy of Shengxuan Qi