Three small but exquisite exhibitions now open on the first floor of Design Building at XJTLU, displaying Industrial Design student works at different levels including IND212, IND314 and IND405.
Manufacturing Manual
Nowadays, there is an enormous amount of manufacturing processes, ranging from what used to be known as traditional crafts, to the latest state of the art technology. Understanding these processes in detail is vital for successful implementation in the design process – to actually design make-able products.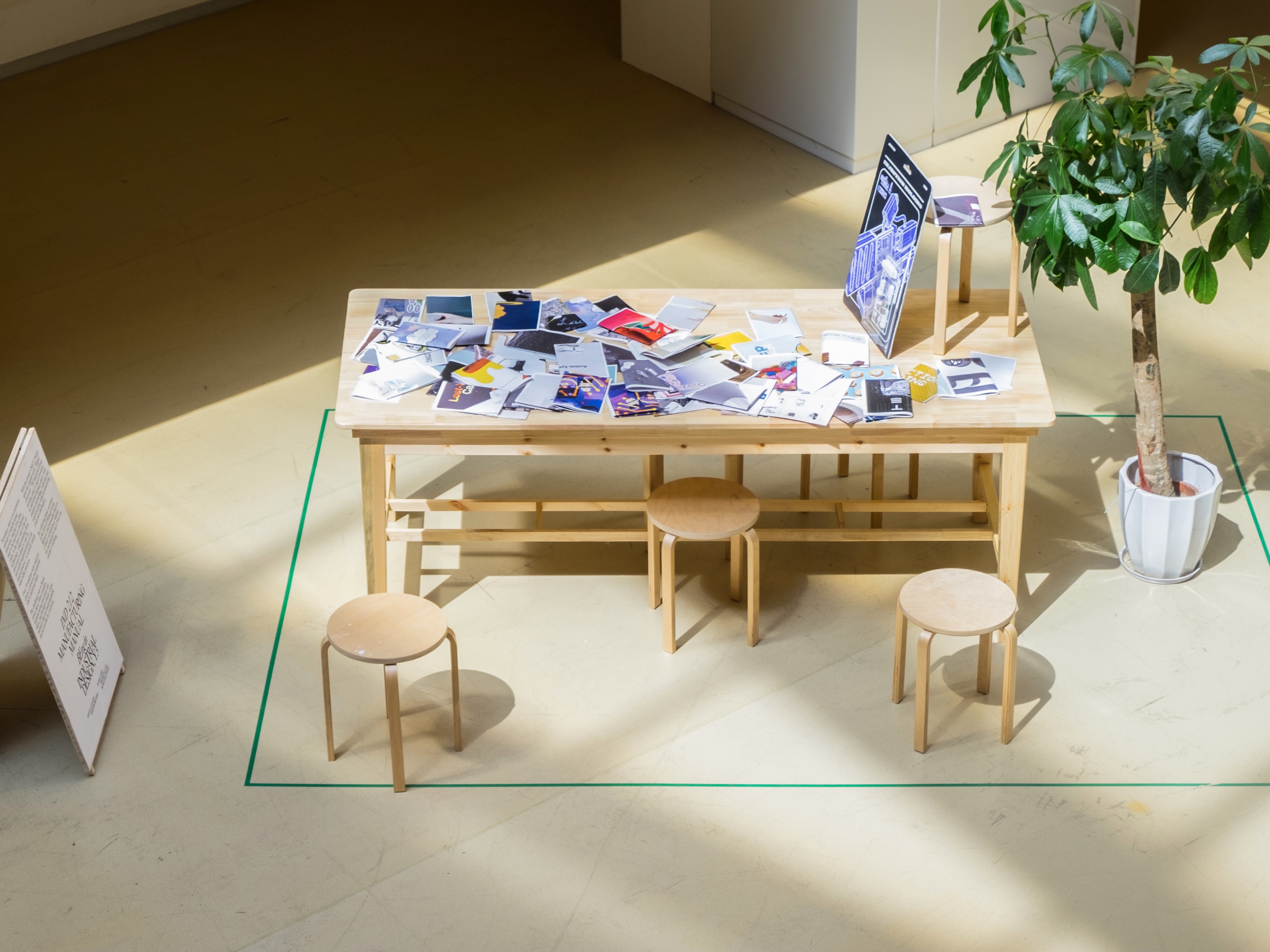 Over 70 students were asked to choose a process and material which interested them.
The challenge was to break down these complex manufacturing processes into steps, and through visuals, create manuals that are understandable and accessible by everyone.
With this project, IND212 builds upon the concept of the 'flipped classroom'. The traditional group learning space is moved towards an individual learning space, with students researching, exploring and experimenting with manufacturing processes themselves.
By collecting these outcomes in the form of Manufacturing Manuals, and presenting them as a library of processes, students are encouraged to learn from one another's learning.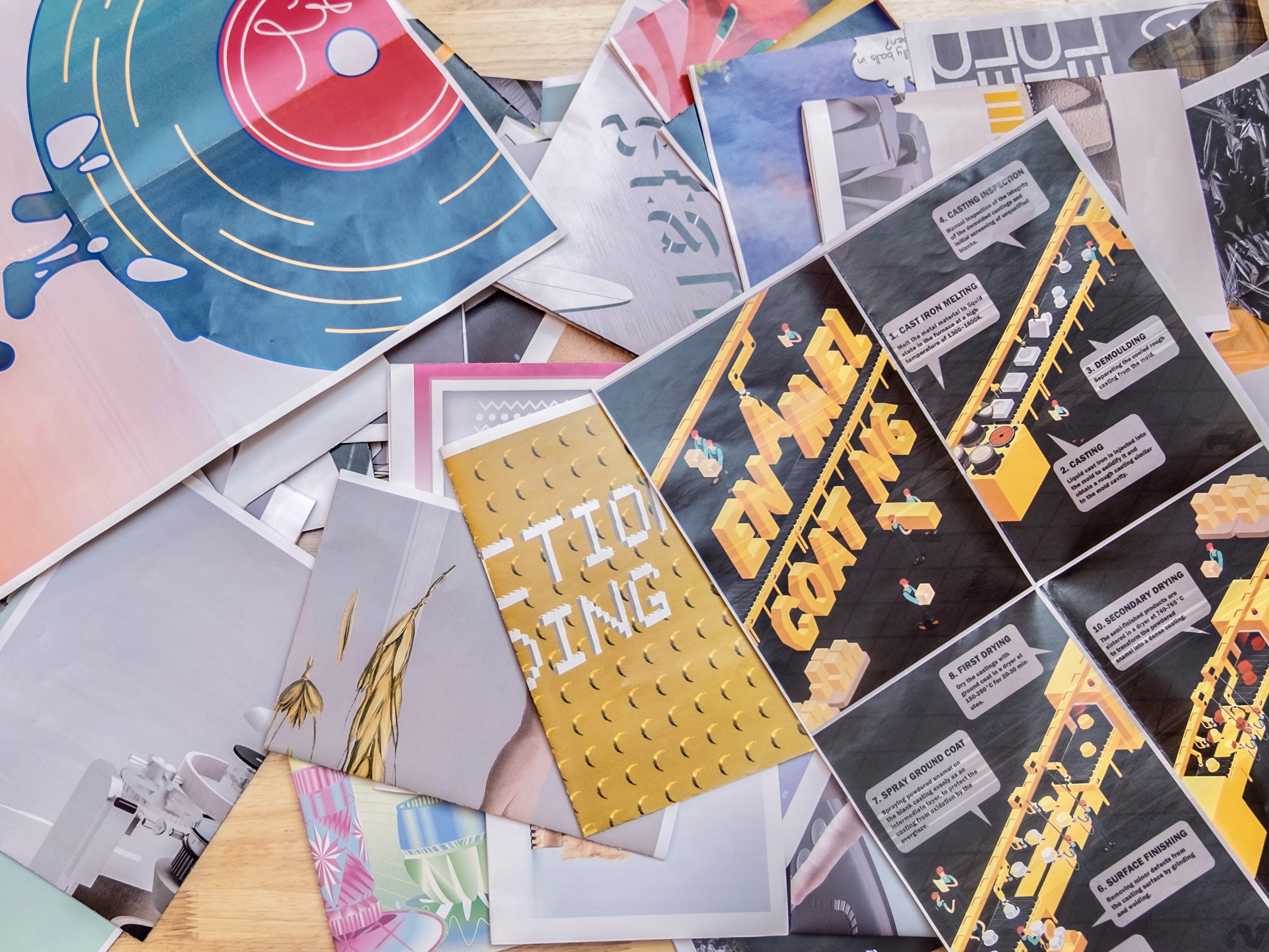 BEng in Industrial Design, Y2
IND212 Design for Manufacturability
Module Leader: Martijn Rigters
Instructors: Wilhelm Lang, Hongchao Wang
Art of Camping
China is experiencing a significant emerging camping market, which blends cultural aspects both from East and West.
Students were asked to explore what kind of products the Asian camping market might need, by exploring the Europe's long history of outdoor products, combined with Chinese traditional and modern cultural aspects.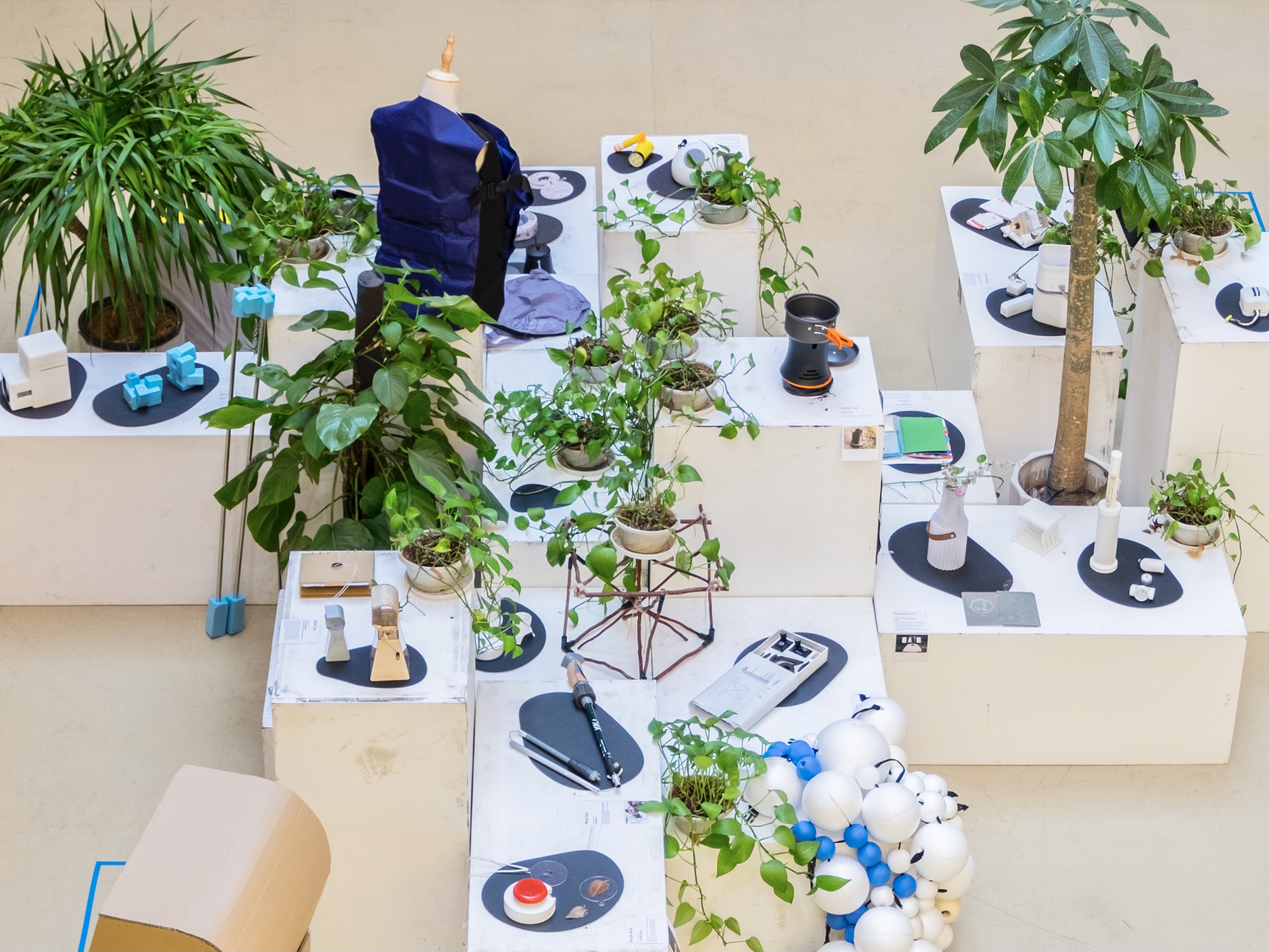 As designers, we choose those design skills we want to apply at key stages, those we want to develop and those in which would like to be expert. The design focus within IND314 was to intuitively select the skills needed to create an aesthetically, functional and impactful design project.
The topic of Camping is especially interesting as this is a place where comfort and functionality meet.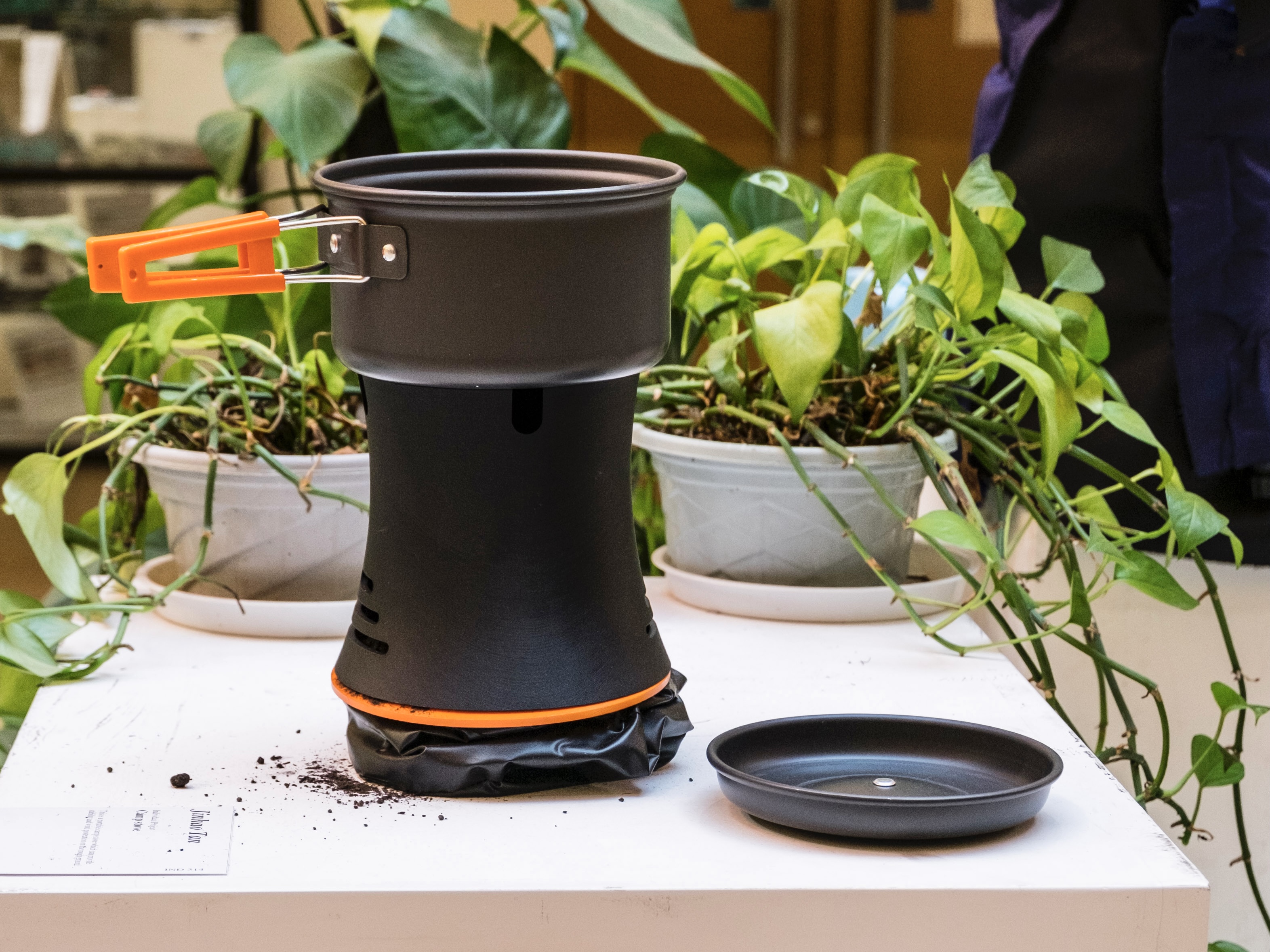 The prototypes on display explored topics like lightweight and high functionality, whilst limiting our environmental footprint, and doing our best to preserve and enjoy nature.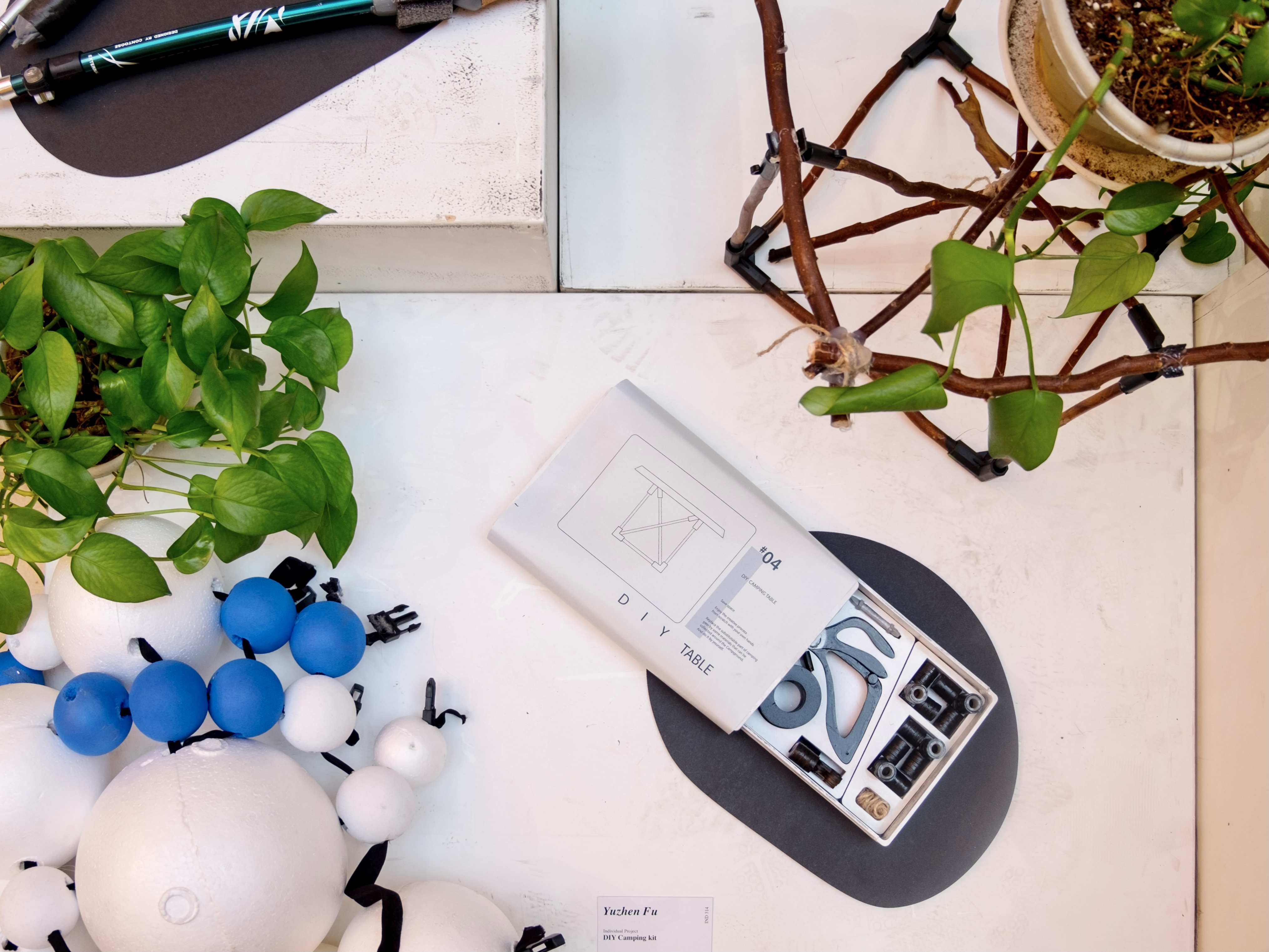 IND 314 Studio Design Practice 3
BEng in Industrial Design, Y3
Module Leader: Namuun Zimmermann
Instructors: Massimo Imparato, Wilhelm Lang, Eduardo Martres, Enza Migliore, Hongchao Wang
The Act of Dispensing
The water dispenser is a familiar face to us all. Throughout China, millions of water dispensers are an integral part of daily private and public life. Widely known for their reliability, functionality and simplicity, their elegance in providing replenishment anytime and anywhere is often overlooked.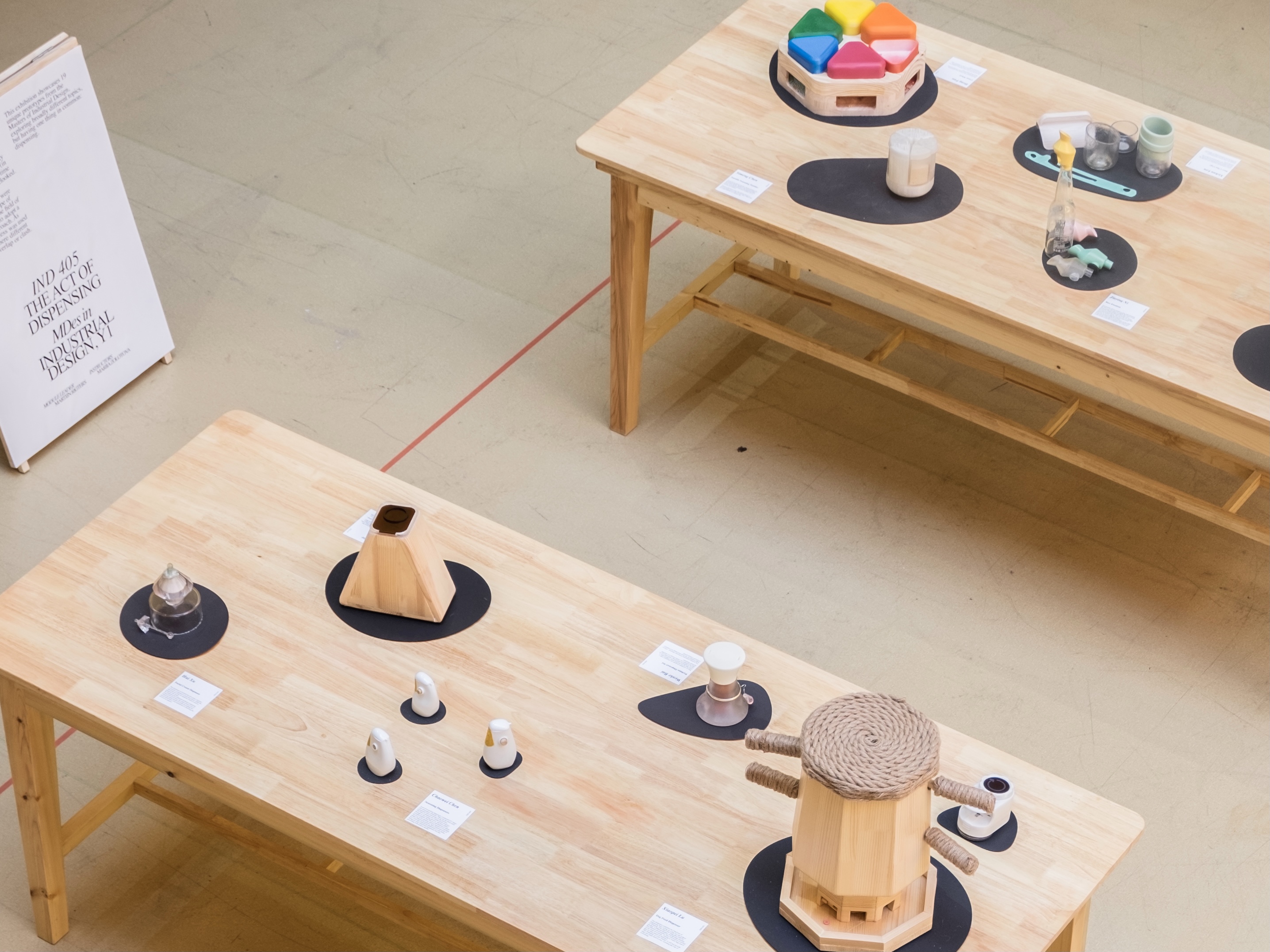 Within IND405, students were asked to broaden the scope of their interests beyond the field of Industrial Design and to adopt a multidisciplinary approach. As such, the design process was used as a central point where different disciplines meet, overlap or clash.
This exhibition showcases 19 unique prototypes from the Masters of Industrial Design, exploring broadly different topics, but having one thing in common: dispensing.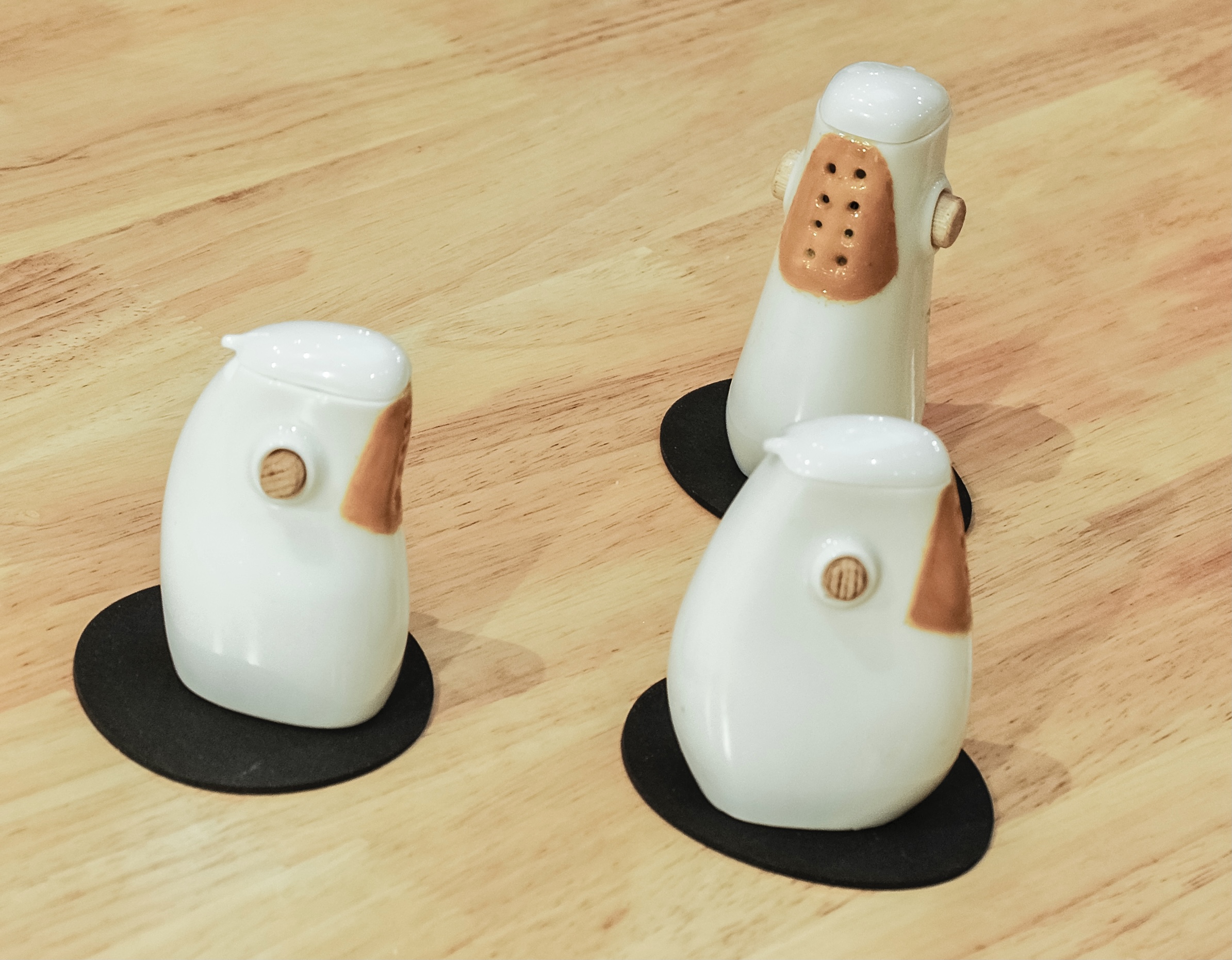 IND 405 Transdisciplinary Design
MDes in Industrial Design, Y1
Module Leader: Martijn Rigters
Instructors: Mariia Zolotova
The exhibitions are curated and organised by Martijn Rigters & Namuun Zimmermann.
Story and photos provided by Department of Industrial Design
Edited by Yi Qian