"I've come to understand that a project is something that will be carried out by everybody, in one way or another, because life is a project."

When you hear the words 'project management', what pops into your mind? Is it a building site, or a group of people working together to turn an idea to reality?
Most people associate project management with construction, but Dara Thomas, an MSc Project Management student at Xi'an Jiaotong-Liverpool University's International Business School Suzhou, believes this is short-sighted.
"Everything is a project," says Thomas (pictured below, left). "Even something as small as grocery shopping – we're all engaged in projects every day."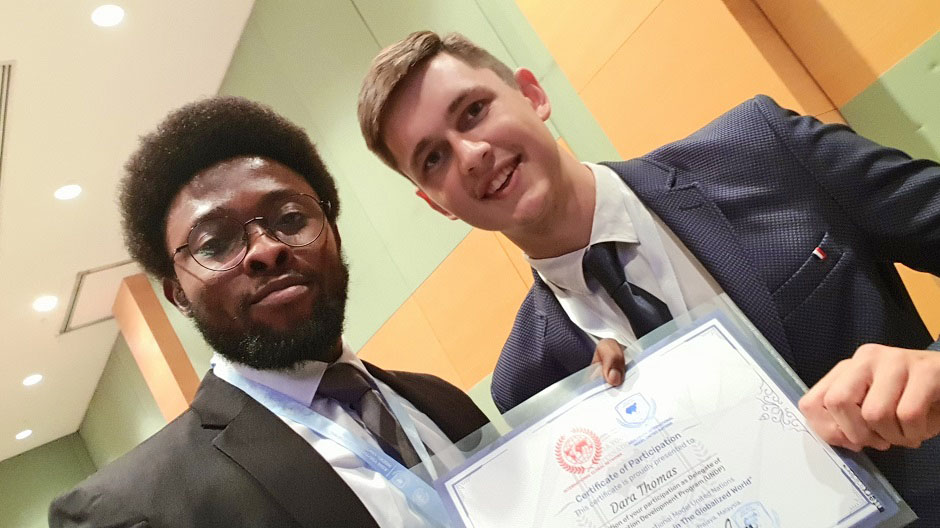 The focus on project management as a programme – not tied to construction – was one of the reasons Thomas chose XJTLU for his masters.
"Project Management is often overlooked," Thomas says, which is why he was pleasantly surprised that XJTLU offers the major independently. The field, he believes, is more than just coordinating construction projects.
"Putting things that have never been done, into place," said Thomas, "is what project management means to me."
Project management everywhere
His undergraduate studies and early working experience, from a state-run engineering company to an international centre for emotional health, helped shape Thomas's passion for project management – a passion that eventually led him to a place more than 11,000 kilometres from his home to continue his education.
Originally, Thomas began his studies in computer science. While completing his undergraduate degree in his home country of Nigeria, he began to realise his shifting interest.
"For my thesis, I had to analyse different projects from various people over the years. I discovered that for every successful or unsuccessful project there is always a reason. Maybe it's time, resources or unforeseen circumstances," he states. "This grabbed my attention and I decided it is what I want to pursue."
Thomas's most meaningful experience in exploring his interest was when he volunteered at Nigeria's National Technical & Engineering Company.
"I had the opportunity to work there for six months and I was also fortunate to take part in a lot of managers' meetings," Thomas says. "That helped me understand how project management in engineering works, and how important it is.
"After that, I got a chance to work at a radio station and saw how they handled media projects, like dealing with publicity levels and brand awareness.
"Both of these experiences opened my eyes to the necessity for project management in every field."
As of recently, his participation as the delegate of Ireland in the 2019 Model United Nation held in Malaysia also helped him take a step further into being a professional and qualified Project Manager.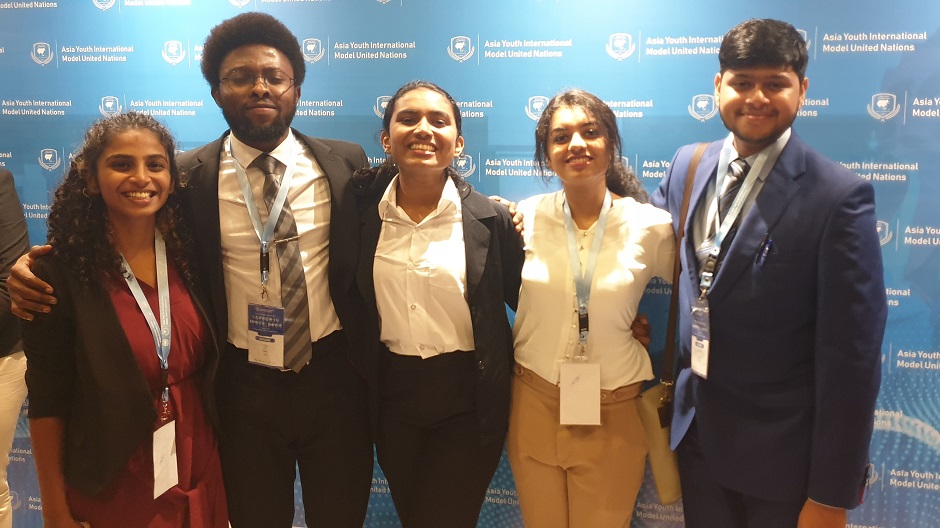 "Being a representative really helped me see the purposes, risks, and benefits that different projects entails on a more global scale," he says.
Coming to China

With three years of previous experience studying at Shaoxing University in Zhejiang, despite a language barrier, Thomas felt that China was the right choice for his studies.
He says: "The first time I came to China, I knew nothing. I didn't start learning the language until after I arrived, so language was definitely a huge challenge for me.
"But the environment and technology are amazing. The academic environment is top-notch – it makes it easy to like studying in China."
A project called Life

In the end, project management is more than just a major to Thomas, it's something that changed how he perceives the world and provided him opportunities to better himself along the way. So what kind of person, according to Thomas, is suitable for pursuing project management?
"Everyone is fit for project management. If you think about it, everyone, even though they might not realise it, is their own project, with their own circumstances, plans, and goals.
"I've come to understand that a project is something that will be carried out by everybody, in one way or another, because life is a project."
By Vionna Fiducia
Edited by Patricia Pieterse
Photos courtesy of Dara Thomas