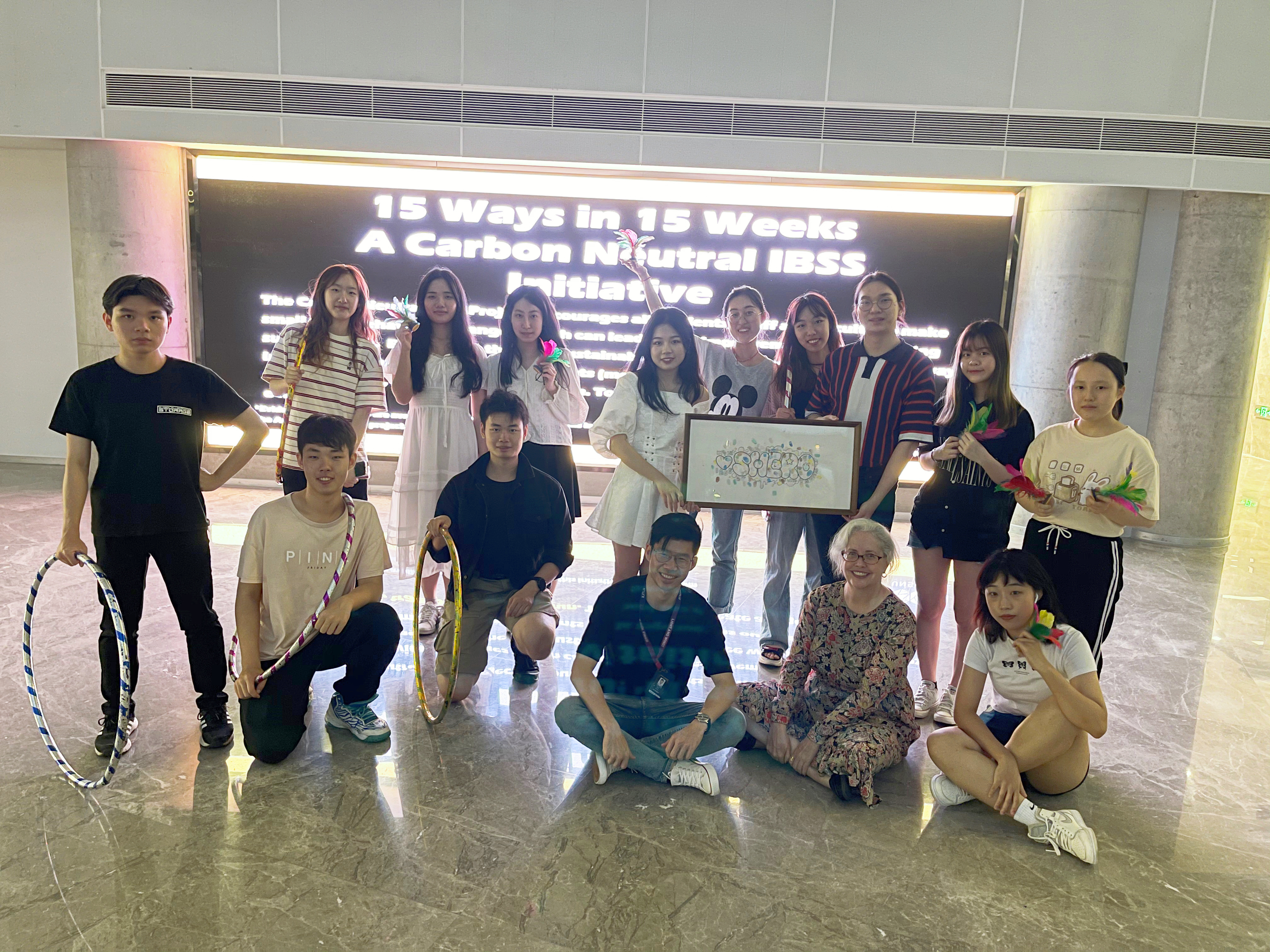 This past semester, Dr Ellen Touchstone, Associate Dean for Responsible and Sustainable Business Education introduced the initiative "15 Ways in 15 Weeks," a part of the Carbon Neutral IBSS Project, to IBSS students, staff and faculty. Each week, the new Sustainable Future Talents student association and the IBSS Sustainability Committee promoted one effective "way" which the average person can reduce his/her carbon footprint. This programme was adapted from the open source "Anatomy of Action" initiative created by UN Environment and the UnSchool which researched and developed an action map that connects tangible everyday actions to the Sustainable Development Goals (SDGs). This programme suggests micro-actions which, when taken by individuals, will contribute to sustainable macro-changes in the economy and society at large. These micro-actions are framed as lifestyle swaps in five categories: "stuff, fun, move, money and food" rather than dogmatic instructions.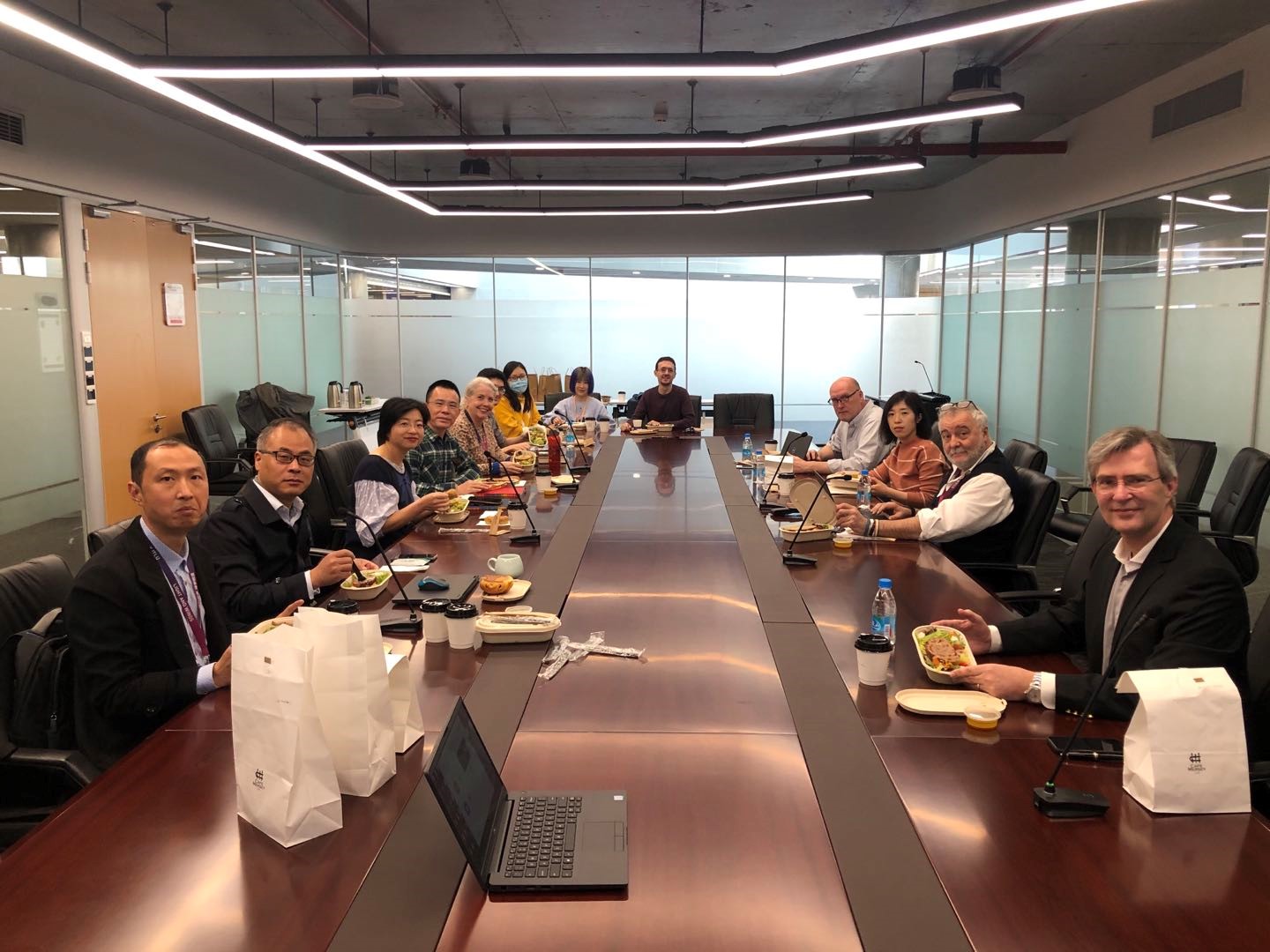 The Sustainable Future Talents student organization which was created in the first few weeks of this initiative, worked with the IBSS Sustainability Committee, other IBSS faculty and staff to provide different activities depending on the week's theme. For example, in Week 3, the SFT students collaborated with Green Bazar to offer free coupons for vegan lunches to encourage "protein swaps". The IBSS Senior Management Team even
participated, having a meatless meal together during their weekly meeting. In Week 7, Midterm Week, SFT
offered a quiet activity, puzzles for IBSSers including the Property Management Office, security officers and cleaning staff who took advantage of this to help relieve stress and give their brains a break. Week 9's focus was on encouraging IBSSers to choose the stairs rather than the elevator, thereby reducing electricity consumption and improving one's health. Posters and prizes were distributed throughout IBSS to encourage this
behaviour change. During Week 10, Shumeng Dong, Supporting Officer for External Relations, showed students how they can grow their own food even on their dormitory balconies. In Week 14, IBSS collaborated with the Tang MaMa charity to provide knitting lessons to faculty, staff and students to create "slow fashion" rather than "fast fashion" which is wreaking havoc with the planet.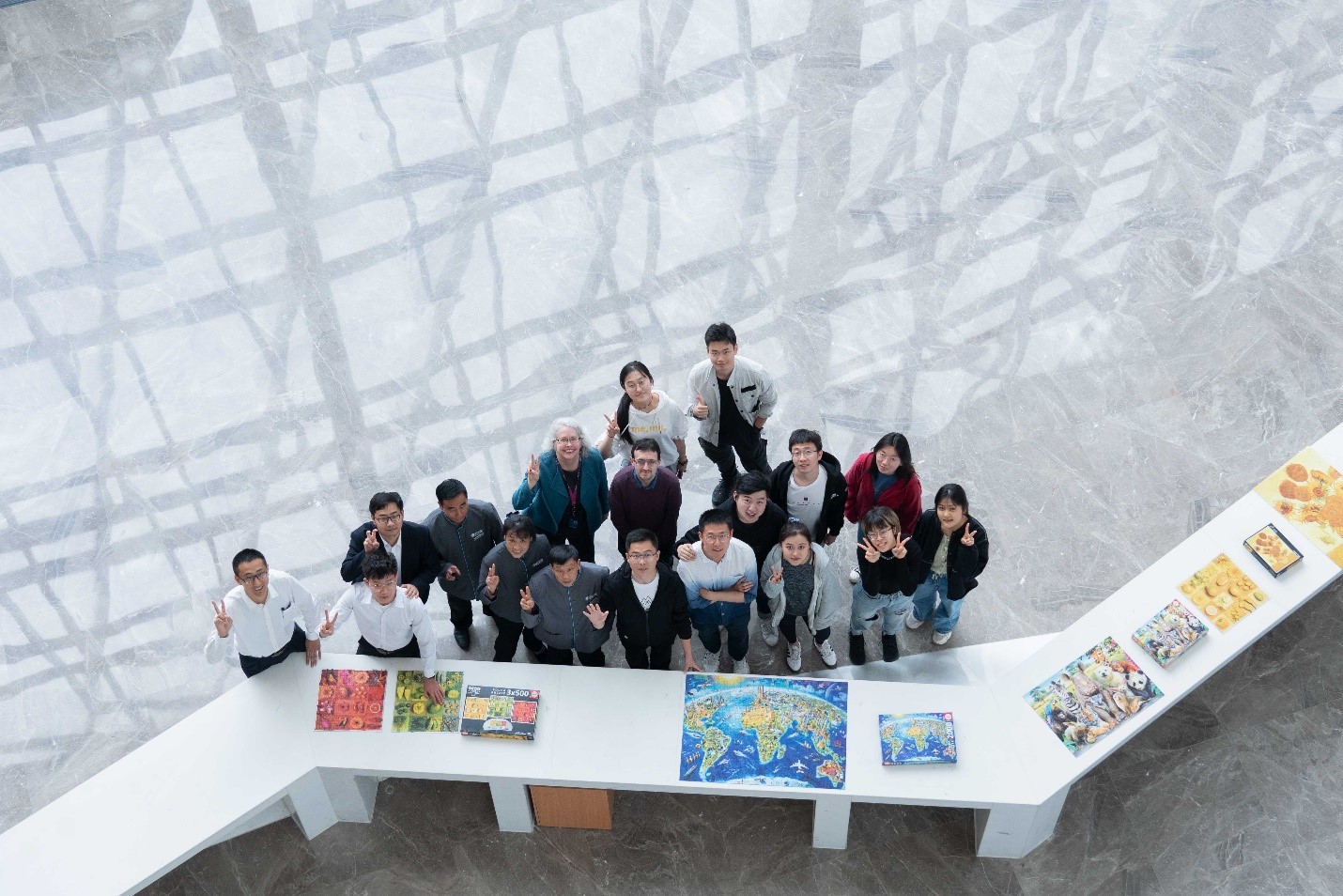 Follow-up primary research in IBSS has indicated that this consciousness-raising and reminders did result in behaviour change. SFT member, Zixin Zhang, Y2 Economics and Finance student, commented, "As one of
the leaders of Week 9's activities to encourage taking the stairs, I think "15 Ways" has changed my perspective on IBSS… Our business school for me is no longer only a building, but more like a home. We began to reflect on how to maximize the use of energy in every corner of the IBSS building, as well as the carbon footprint of everyone's daily life. I think the "15 Ways" activity made me think about sustainable development from the perspective of the average person".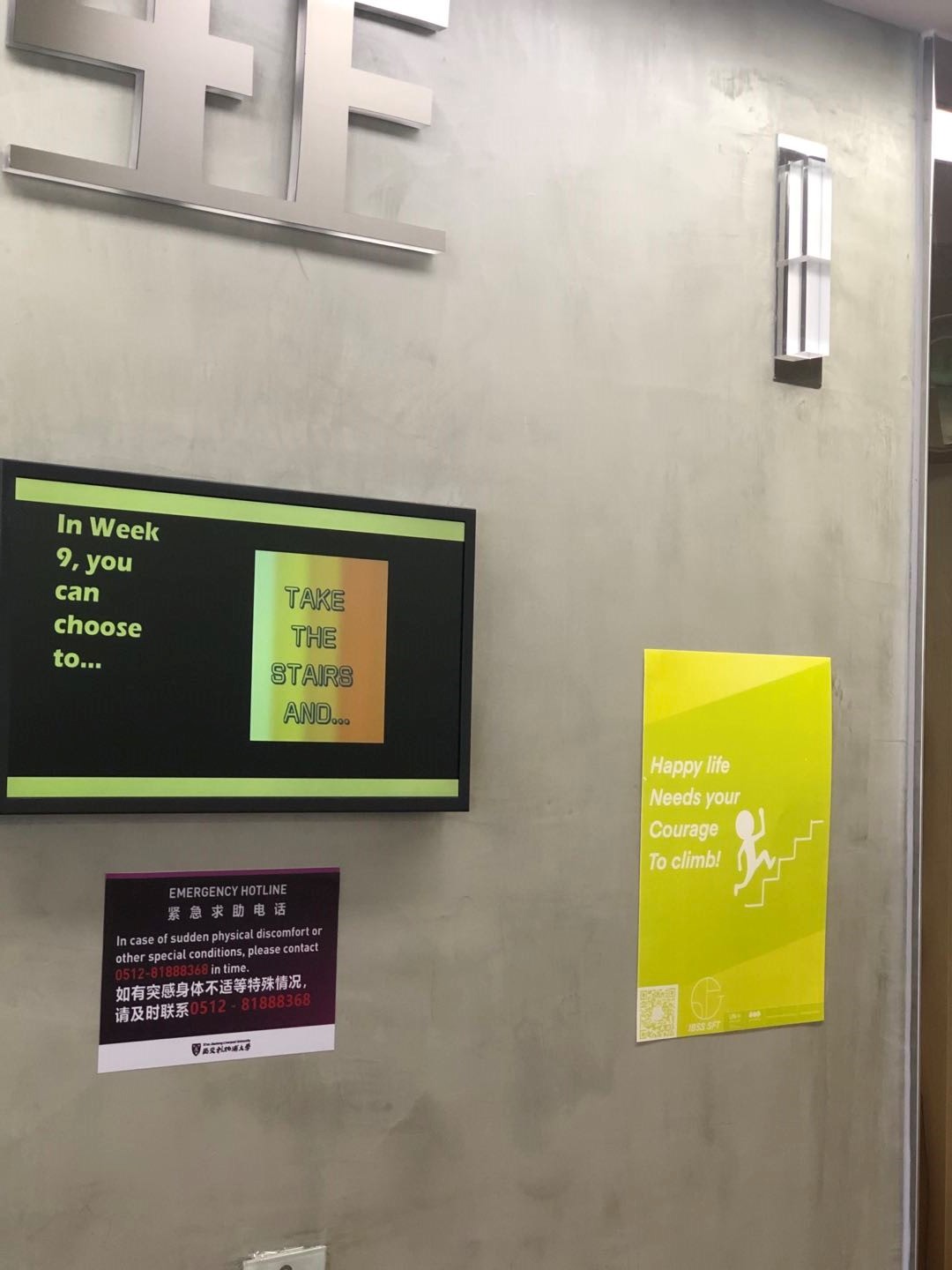 Touchstone elaborated, "I was thrilled with how so many IBSSers participated in the various activities – students, building staff, IBSS staff and faculty. The Sustainable Future Talents group, led by Yanfei Li, did an incredible job of organizing and executing this semester-long initiative. I can't wait to continue working with them in the coming academic year to educate IBSSers on and make impactful changes to our carbon footprint and the 17 Sustainable Development Goals".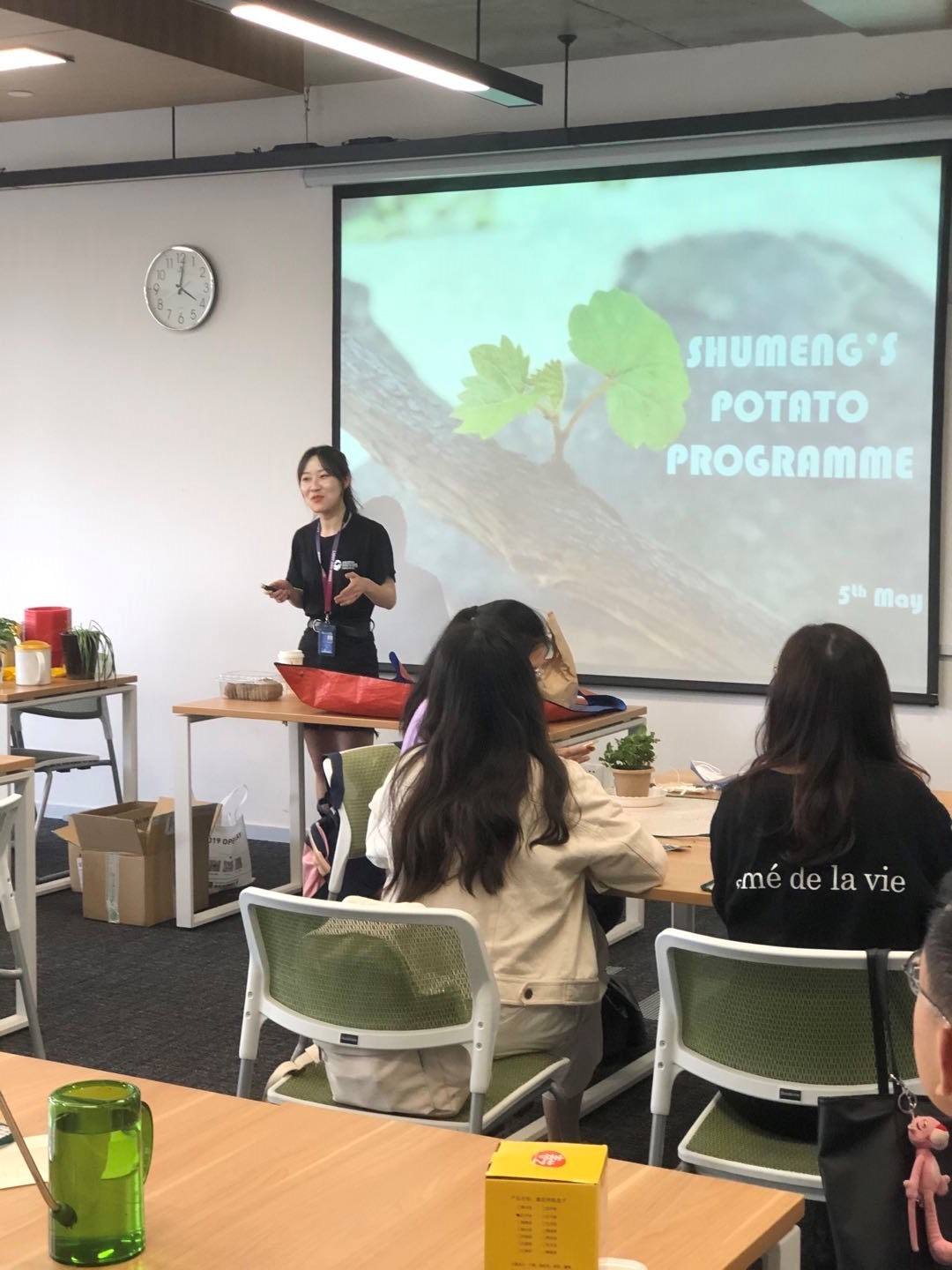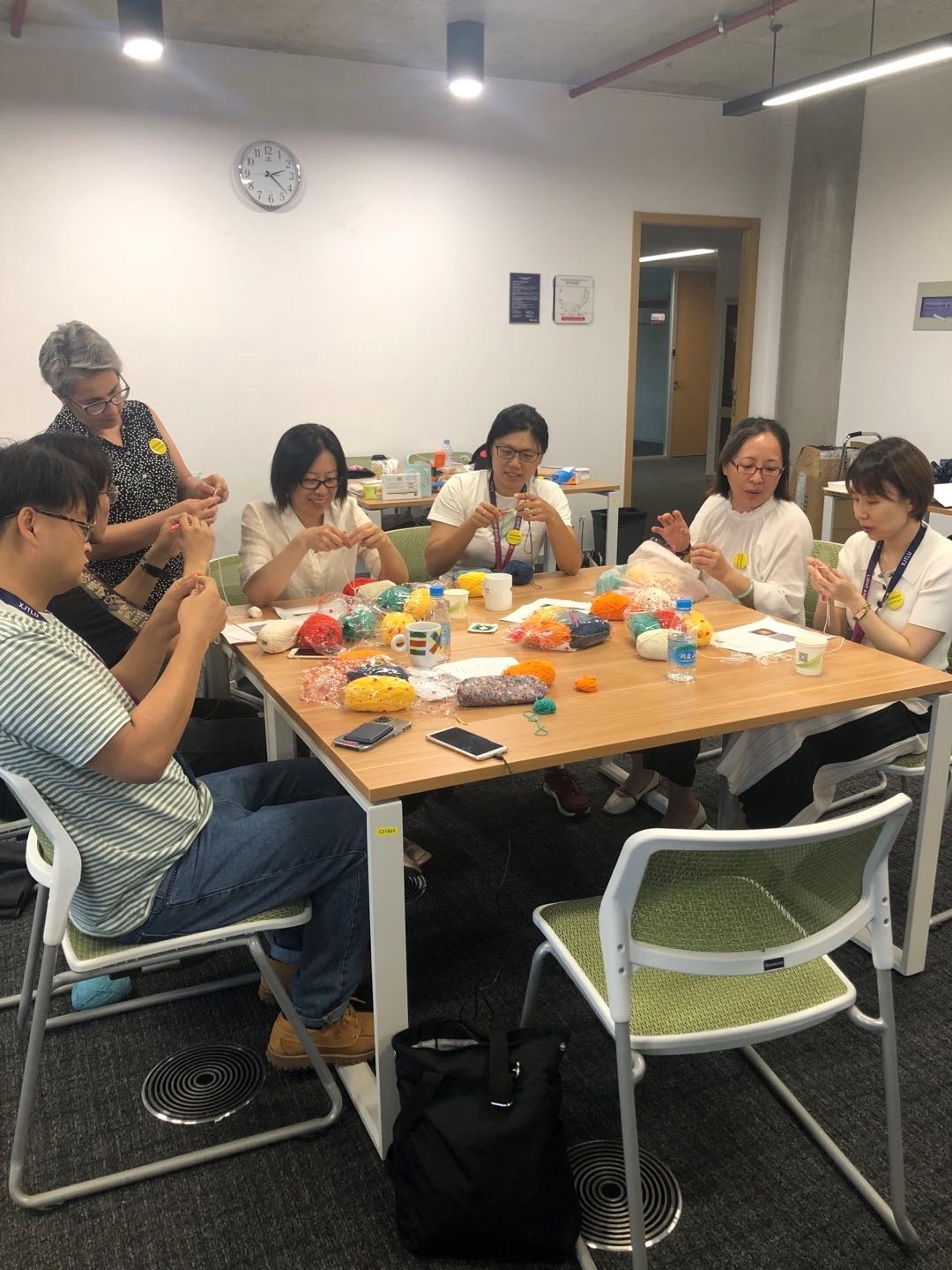 Members of the Sustainable Future Talents student organisation include:
Yi Tang – Y3 Biz Admin Yuwei Wang – Y2 IBL Yue Shen –Y4 IBL Yixuan Jing – Y4 Eco
Qingqing Li – Y2 Financial Maths Bubu Wang Y2 Eco & Fin Dongman Li Y2 Eco & Fin
Yanfei Li Y2 Comms Jiaman Li Y2 IR Xinyi Xu – Y1 Info & CS Jingyao Zhang - PG Y1 OSCM
Yuting Liang – Y1 UPD Xingyan Nan – Y1 Media & Comm Yunqi Yang – Y2 Eco & Fin
Haina Sang – Y2 Eco & Fin Songzhuo Zhang – Y2 Eco & Fin Keyi – Y2 IMIS
Yixuan Guo - Y2 Fin Maths Murou Liu – Y1 IBL Yutao Jiang –Y2 BuAd
Jiangyu Yan – Y2 Eco & Fin Zixin Zhang – Y2 Eco & Fin Yijia Li – Y2 Eco & Fin
Ruiting Xi – Y2 Eco Lihan Zhang – Y2 IMIS Zhaxizeren – Y3 BuAd