Last month at the XJTLU Wisdom Lake Academy of Pharmacy, an executive of Shanghai Junshi Biosciences Co., Ltd, told the story an antibody treatment developed in China to help prevent and treat Covid-19. This antibody treatment, Etesevimab (JS016), has been approved for emergency use by 15 countries with the combination of another neutralising antibody.
JS016 was jointly developed by Junshi Biosciences and the Institute of Microbiology, Chinese Academy of Sciences. Dr Hui Feng, the Chief Operating Officer of the company and Industry Honorary Professor at XJTLU's Academy of Pharmacy, explained the roles industry and higher education played in the process. Junshi Biosciences was responsible for antibody development, clinical trials and commercialisation. The Institute of Microbiology, Chinese Academy of Sciences conducted basic research and target mechanism and challenge studies.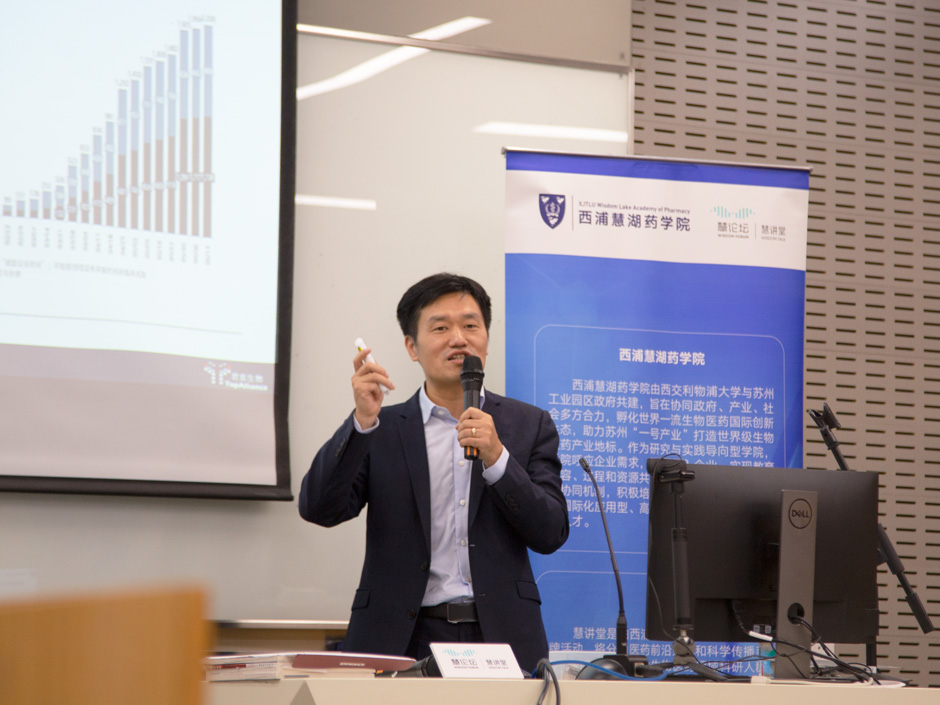 Dr Hui Feng
"It took less than four months to enter Phase I clinical trials," Dr Feng said, who spoke at the Academy's 5th Wisdom Talk.
Professor Mu Wang, Executive Dean of the Academy, said combining the strengths of industry, academics and research helped speed the treatment's development.
"Usually, the pre-clinical development of antibodies takes at least 18 months, but in the case of JS016, it was significantly faster. This shows the advantage of industry, school, and research cooperation," he said.
Dr Feng explained that neutralising antibody treatments like JS016 are antiviral treatments.
"After being injected into human bodies, it can pre-emptively bind to the spike protein (S protein) of the COVID-19 viruses to 'neutralise' them, so that the viruses cannot infect human cells and can then be eliminated by the immune system," said Dr Feng.
Eli Lilly and Company acquired JS016's exclusive rights outside of Greater China last May. Because the coronavirus has multiple mutations, the next step in research and development for the therapy will be to test combining it with other antibody candidates, Dr Feng said.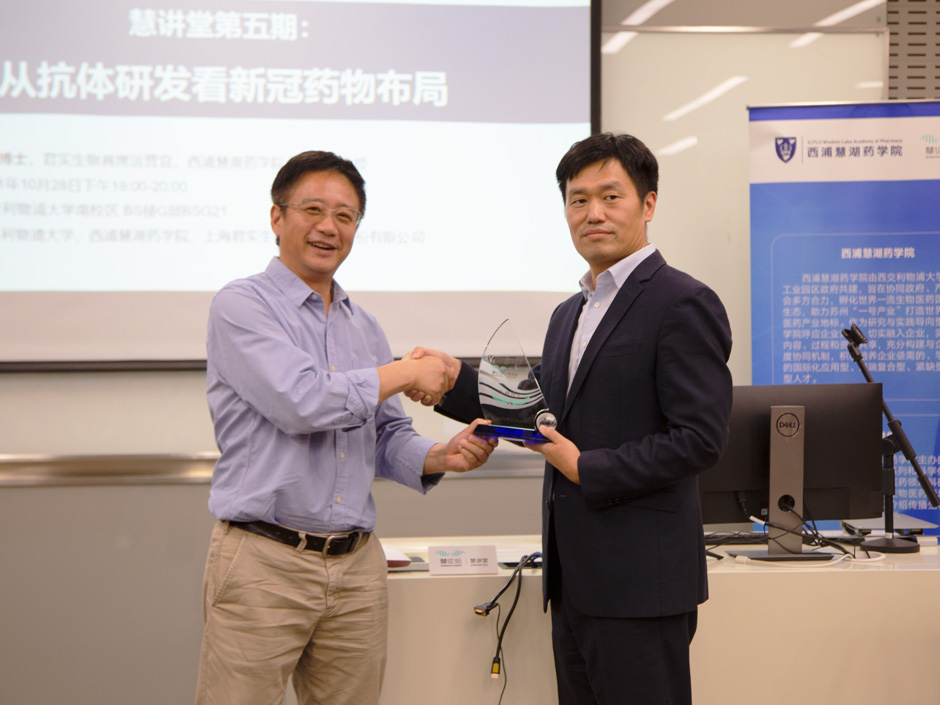 Right: Dr Feng
Dr Feng said he hopes that the story of the company's progressive development of the therapy, which took place in a changing landscape of variants and the need to predict mutations, will inspire researchers in the future.
The Academy, jointly established by XJTLU and Suzhou Industrial Park in November 2020, is dedicated to developing pharmaceutical professionals with creative minds and international vision. The Wisdom Talk series is one of its signature events, sharing the latest developments and trends in the field with researchers and industry experts and disseminating biomedical knowledge to the public.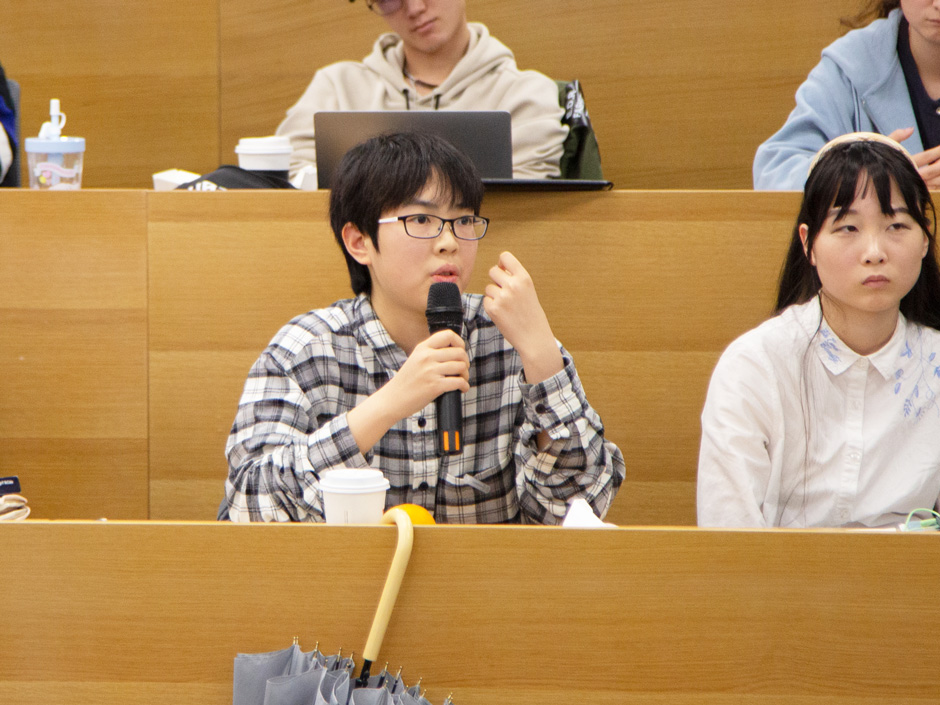 As an important part of an ecosystem composed of society, industry and higher education, the Academy explores approaches to deepen school-enterprise cooperation. This September, it welcomed its first PhD student to be trained jointly by the Academy and Junshi Biosciences. Staff from XJTLU and the University of Liverpool will guide the student in basic research and mechanism exploration, while mentors at Junshi Biosciences will provide practical training such as product development and commercialisation of research outcomes.
"Our goal is to develop new drugs that can treat diseases and save people like JS016," Professor Wang said.
By Wei Zhang
Edited by Bo Kou and Tamara Kaup
Photography by Xiaoxi Zhao