When you run your bath, the water flows through a pipe with a specific diameter. If your plumber installs a pipe with a diameter twice as large, how much faster will your bathtub fill up? The answer is 16 times faster, not twice.
This is one case study from a new book by Dr Pascal Grange, Department of Physics, Xi'an Jiaotong-Liverpool University.
The book, Mathematical Models of Solids and Fluids: A Short Introduction, first published by XJTLU Imprint, is a collaboration between Xi'an Jiaotong-Liverpool University and Liverpool University Press.
"XJTLU Imprint provides publishing opportunities for both field-leading and early career researchers. One key aim is to facilitate ongoing intellectual dialogue between East and West."said by Professor Chris Harris, Vice President Academic Affairs of XJTLU.
Dr Grange explains that the book was written to support learning and teaching at XJTLU and exposes simple mathematical models of real-world systems.
It is aimed primarily at mathematics undergraduates, as well as students in physics and engineering. Each chapter contains exercises, which makes the book suitable for self-study.
"It emerged from lecture notes and tutorial sheets presented to Year Four students in the BSc Applied Mathematics programme," explains Dr Grange. "The students' questions and comments have helped with the editing of the various chapters."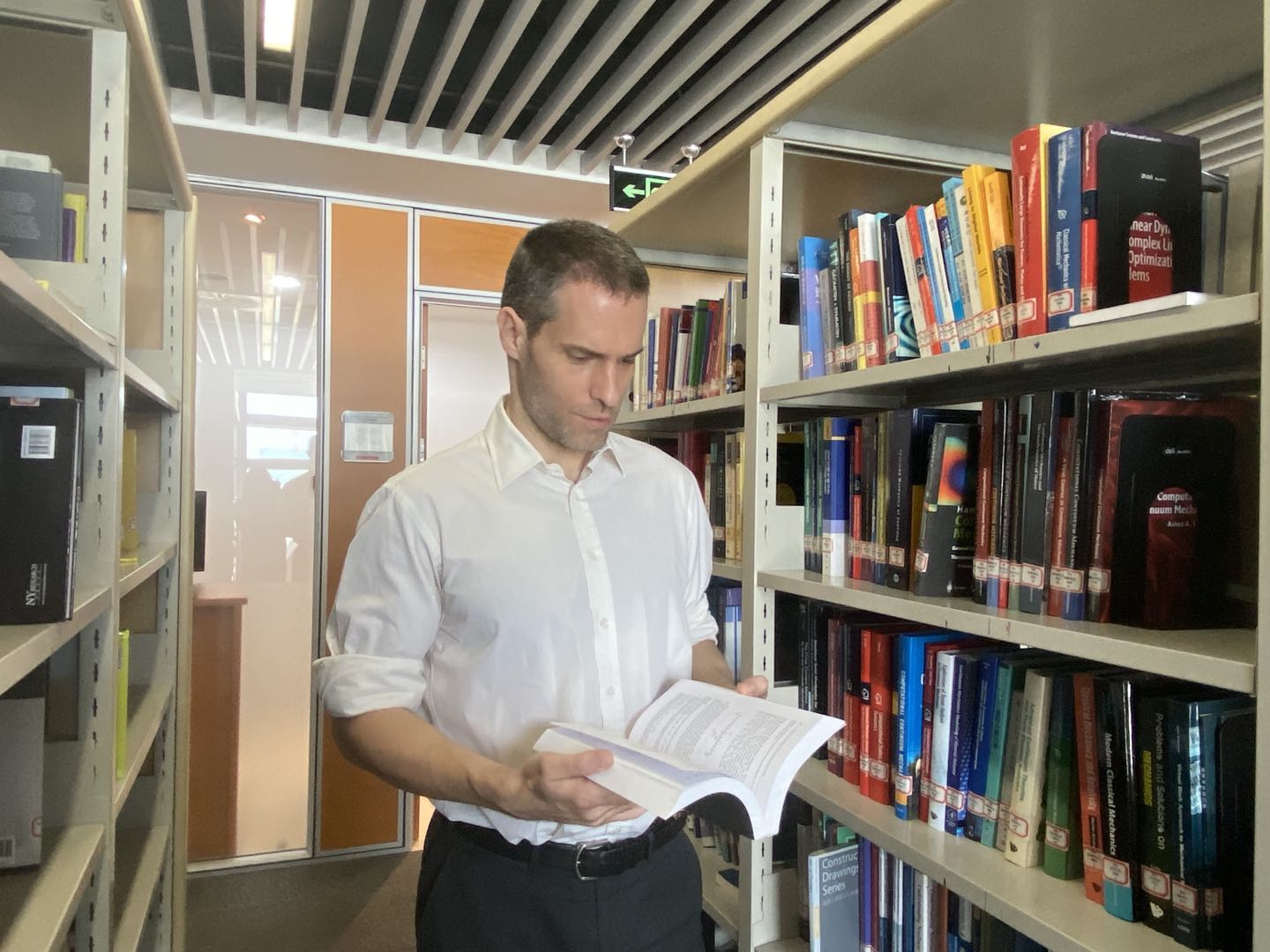 Dr Pascal Grange
Dr Grange says: "Although it was developed in the context of an international university in China, the techniques in the book are transferable to other cultural contexts, which is part of the beauty of the universal language of mathematics."
A seven-year journey
One of the challenges in producing the book, explains Dr Grange, came from the visual aids. "I usually draw on the whiteboard during my lectures to illustrate the mathematical models in real time.
"When I submitted the first version of the manuscript, there were almost no figures. The reviewers pointed out that visual support was necessary: the readers cannot be expected to visualise models from pages of equations."
The book is the result of a complex process of writing, re-writing, adding content, internal and external audits
However, the collaboration between XJTLU Imprint and Liverpool University Press started in 2018.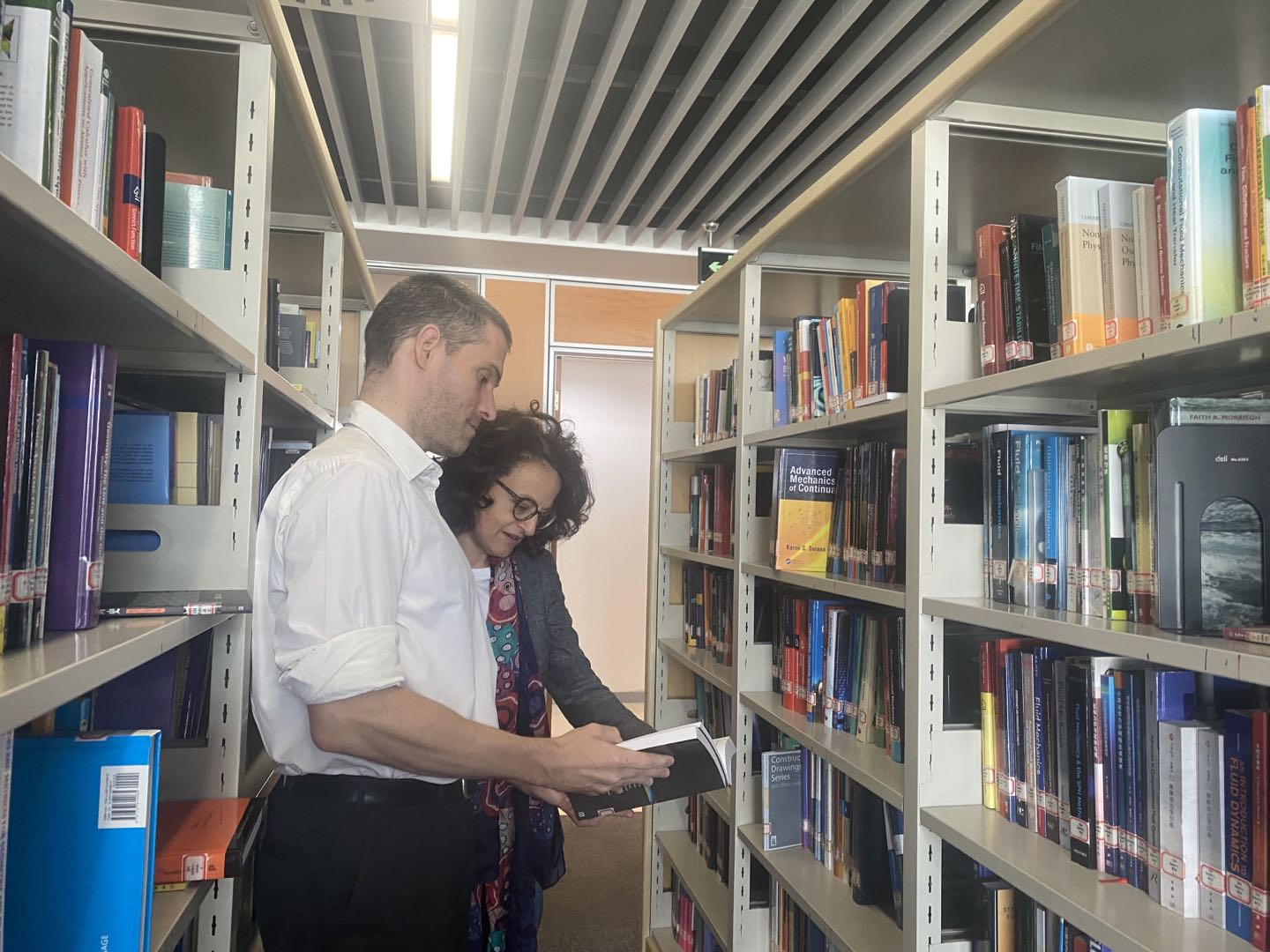 Dr Pascal Grange (left) and Dr Paola Pellegrini (right)
"The XJTLU Publishing Committee explored the possibility of establishing a publishing house here in Suzhou, and it was obvious to ask for the support of Liverpool University Press (LUP)," says Dr Paola Pellegrini, Chair of the Committee.
"I am delighted that this book has been published, and it is accessible to the XJTLU community, as every publication from Imprint will be.
"I am glad as well that the first book published by XJTLU Imprint is a book about a universal topic, which reflects our excellent teaching style," she says. "In the future, we will also publish texts with strong cultural ties to China and show the great resources of our university in being a cultural bridge between China and the world."
Looking forward, Dr Pellegrini says Imprint has several books in the pipeline and will soon launch a new call for publication proposals.
By Luyao Wang and Patricia Pieterse