What is it like to participate in the world's largest and most important climate conference? Weiyi Han, a Year Four student from Xi'an Jiaotong-Liverpool University, recently went to the 26th UN Climate Change Conference of the Parties (COP 26) in Glasgow, UK.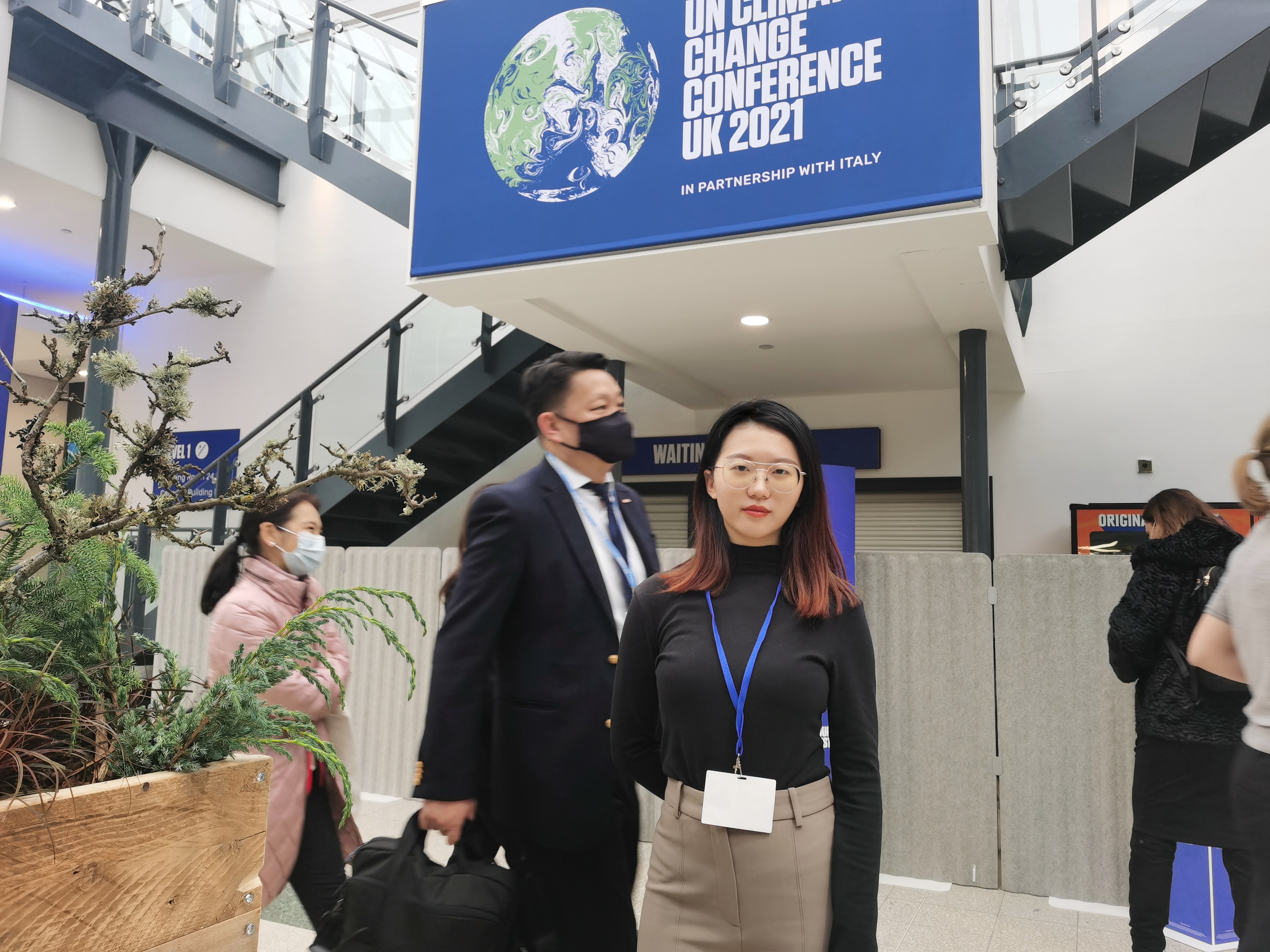 Weiyi Han, a 2+2 student from BSc Environmental Science
Han participated as a youth representative of Green Light-Year, a Chinese non-governmental organisation (NGO) focusing on sustainability.
At COP 26, she volunteered in the China Corporate Pavilion, hosted in part by C Team. She assisted in work such as venue decoration, equipment testing, guest reception and writing meeting minutes.
Han used her spare time to broaden her horizons.
"In the Thailand Pavilion, they incorporated religious and Thai elements into environmental protection. The chairs were made from eco-friendly cardboard boxes, and each visitor was given an eco-bag with elephant patterns," Han says.
"The Japan Pavilion highlighted technology. They used 1:100 models to showcase the technologies used in their country to tackle climate change."
Han also met Michael Norton, a British expert in social entrepreneurship and youth action, also known as the "Father of Social Innovation". Norton had conversations with youth representatives from China, and talked about his devotion to public welfare and children's education.
At the event, Norton said: "It's not my future. It's your future and your children's future. You are never too young or too old."
Han felt encouraged after talking with Norton. "I think young people should take responsibility by doing more things to promote social innovation. It's important to understand climate change and take action," she says.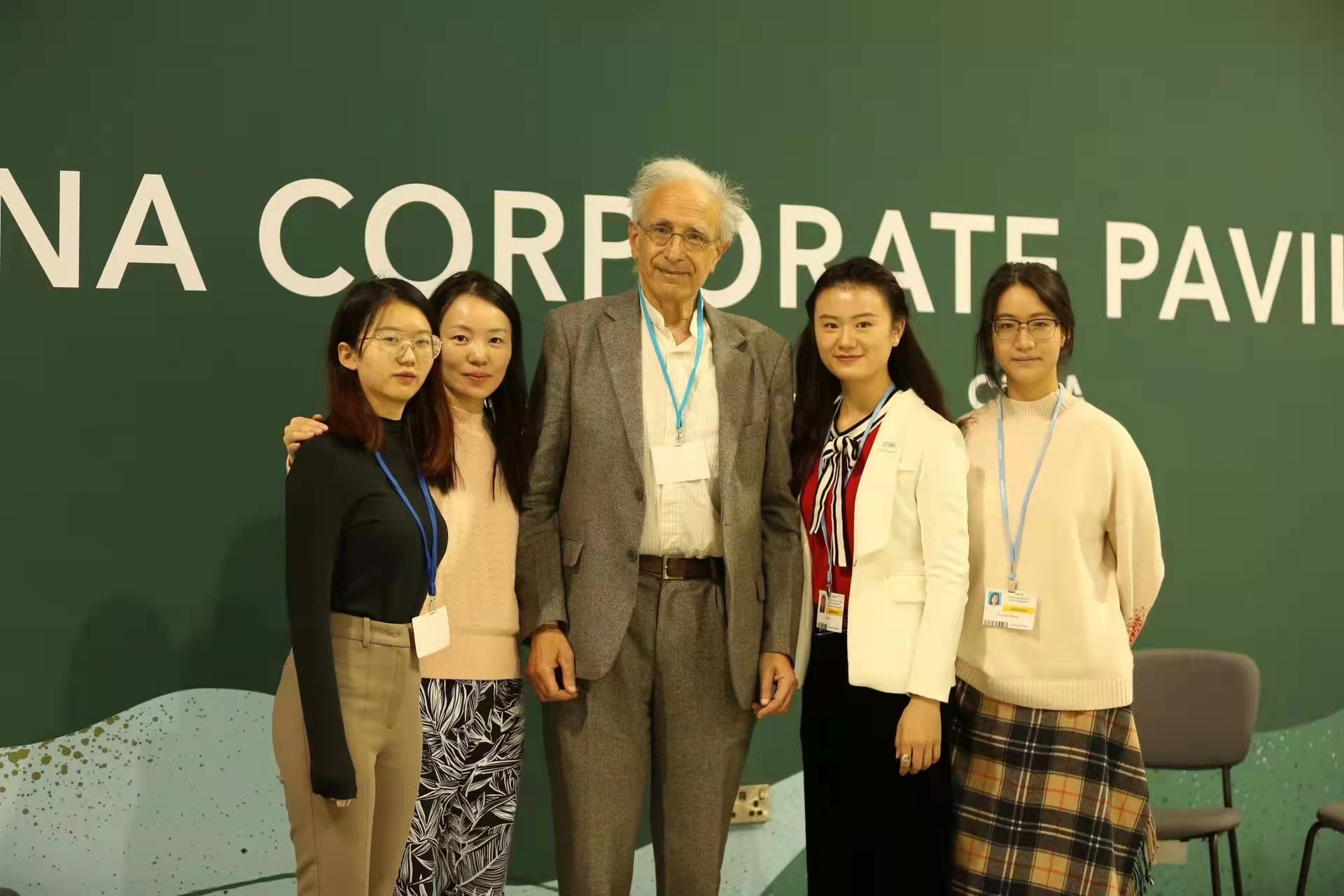 Weiyi Han (left) and Michael Norton (middle)
Beyond Glasgow
Reflecting on her time at the event, Han is delighted to have met so many new friends and to exchange ideas and stories with them. Although everyone comes from different cultural and educational backgrounds, they gathered together for a shared vision.
"At the conference, I witnessed international cooperation and the efforts of young people from all across the world. I have a clearer understanding of the actions that countries and organisations take against climate change.
"I have also learned about some best practices in China to reduce carbon emissions, such as Vanke's 'Dameisha' project in Shenzhen. Also, the Agricultural Bank of China has established its own database to help develop agriculture, provide technical support, and improve biodiversity."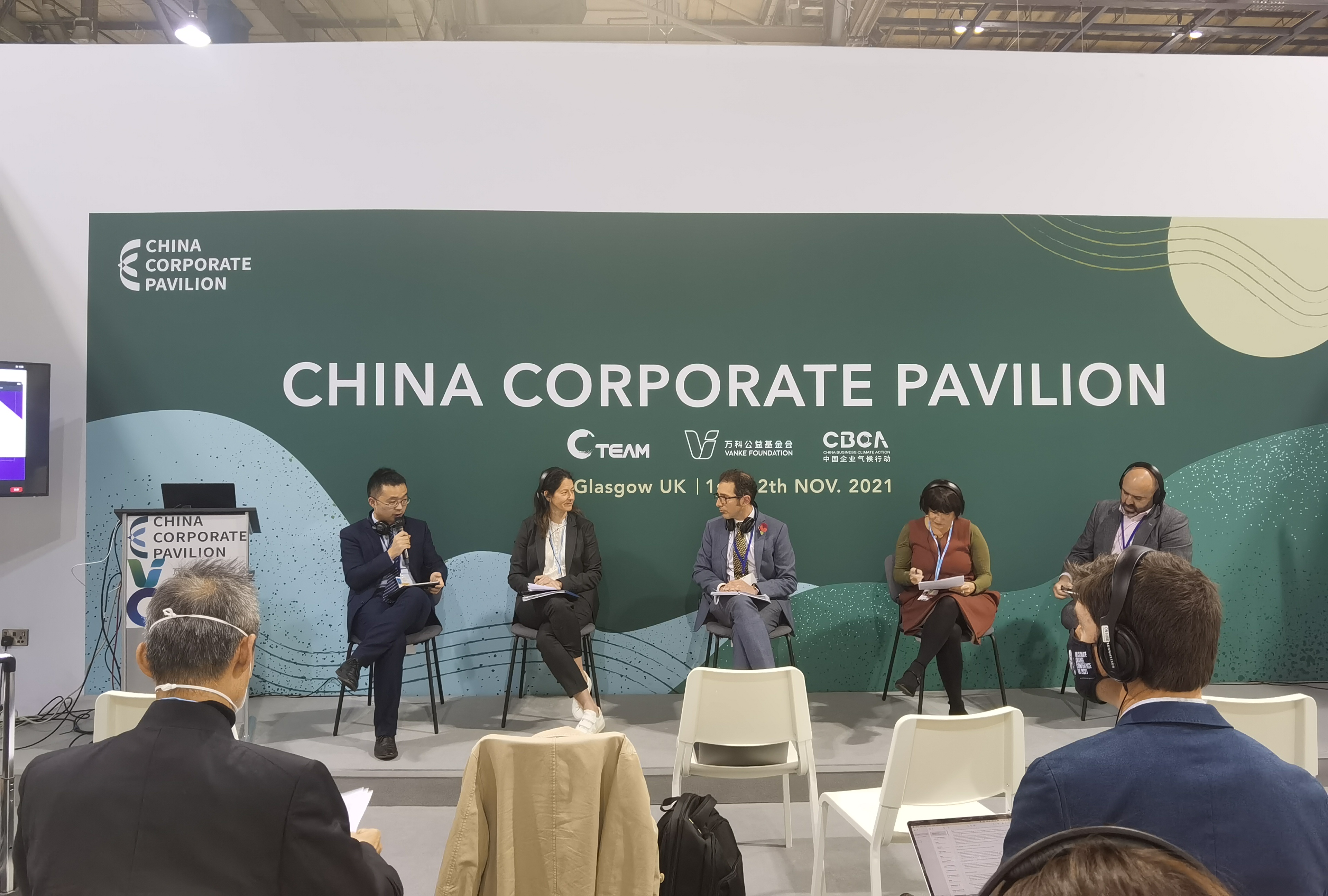 Han is enrolled in the BSc Environmental Science programme at XJTLU. As a 2+2 student, she's now studying at the University of Liverpool where she will spend the final year of her undergraduate studies.
Han's road to Glasgow was an unexpected one. One of the students in her programme posted on their WeChat Moments, asking if anyone is interested in joining the writing of a book themed "How financial investments help environmental protection". She found it very interesting, so she signed up and wrote on protective financing products under international organisations.
Because of the project, Han learned about Green Light-Year, which later provided her the opportunity to go to Glasgow. China Association for NGO Cooperation and C Team also contributed.
Han says that she will continue her studies in environmental science and better utilise her knowledge to provide solutions to climate change. She believes that young people should not only recognise its importance, but also stay grounded and make a change.
By Luyao Wang and Bo Kou
Edited by Xinmin Han, Patricia Pieterse
Photo by Weiyi Han, C Team Michael