Earlier this month, Professor Youmin Xi, Executive President of Xi'an Jiaotong-Liverpool University, participated in an expert panel at the Times Higher Education (THE) Live Asia Conference.
The panel discussed education priorities for the year ahead. It consisted of Professor Xi, moderator Pola Lem from THE, and three other academics from Asia: Dr Agripina Maribbay from St Paul University Philippines, Professor Mohamed Mutalib from Universiti Teknologi PETRONAS in Malaysia and Professor Xiaohong Yan from Jiangsu University.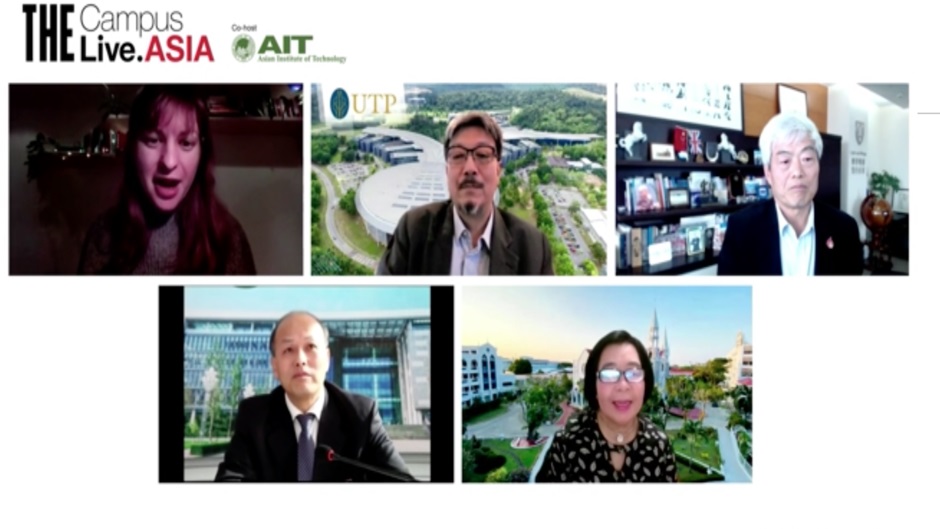 Clockwise from top left: Pola Lem, Professor Mohamed Mutalib, Professor Youmin Xi, Dr Agripina Maribbay, and Professor Xiaohong Yan
In the discussion, Professor Xi explained XJTLU's decisions on hybrid education, analysed the costs of traditional university education in a post-pandemic world when hybrid is the new normal, and offered suggestions on building an education model for the future that accommodates students with different circumstances.
Professor Xi told the panel about XJTLU's rapid move online when the pandemic began and the University's ongoing use of hybrid education that accommodates those international students still outside of China.
"At the early stage of the pandemic, we started delivering all our modules online. After one semester, the situation got better. Therefore, in October 2020, domestic students and international students who remained in China came back to the campus," he said.
"Now, we deliver courses both online and offline because we still have many international students who are located in different parts of the world, so hybrid education is crucial."
Professor Xi explained that hybrid education is more than a temporary stopgap until students can travel freely again – it's a long-term trend in education that universities must prepare for or risk being left behind.
"First, it's necessary for all universities to upgrade their facilities and technology. Second, we need to transform teaching methods and the students' learning approach. Third, it is necessary for universities to develop a system to support training programmes for students."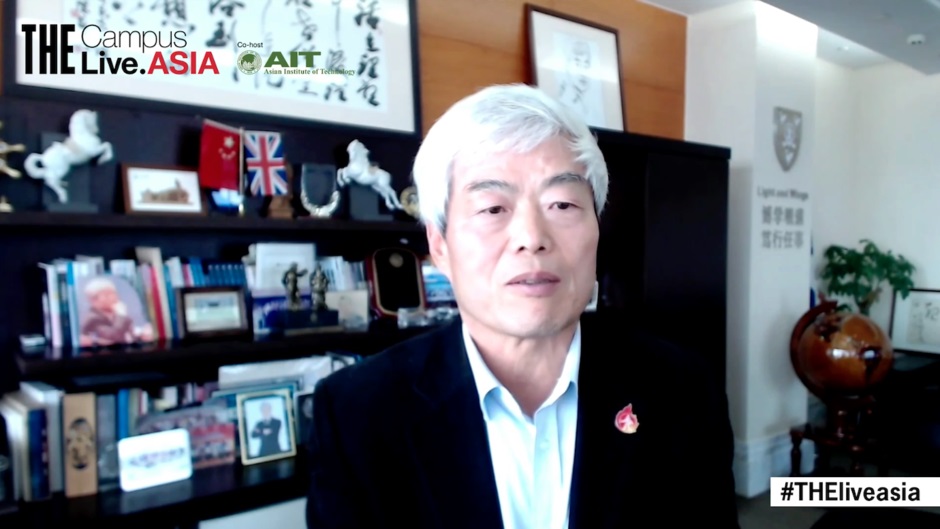 Professor Xi explained that many universities use commercially available software, but as each institution is different, XJTLU elected to use a customised system.
This led to XJTLU's Learning Mall, an education platform that gives learners – XJTLU students, staff, alumni and other users outside the university – access to online resources and lessons.
"No matter where students or staff are, they can use this system to support their future education. Our University pays serious attention to sustainable development, especially in future education."
However, Professor Xi said that while there are many options for hybrid education and online course delivery, many students still want the experience of physically attending a university in a different country.
"We are trying our best to bring our students back to campus. However, in the long term, I think it's necessary for us to think about the different scenarios. The pandemic has changed the landscape of education. So we do need to develop a more flexible education model or more flexible transnational education.
"It's not necessary for students to stay in one country for four years. Perhaps we will have a hybrid education model for transnational students," he said. In the future, students may be able to move between different partner institutions (both onsite and online), allowing them more freedom, he noted.
Ultimately, Professor Xi said, one of the biggest priorities for universities should be to harness trends and developments to improve education and the student experience.
Educators must consider the transformation of education, he concluded.
A video of the discussion is available in full here.
By Xinmin Han and Patricia Pieterse
Edited by Tamara Kaup