Last month, Suzhou Design Week 2021 kicked off with the theme Design, City, Future. Academics and students from three universities in Suzhou collaborated and contributed to the event.
The exhibition presented seven student projects from MArch Architectural Design in the Department of Architecture at Xi'an Jiaotong-Liverpool University. In these projects, the students explored future architectural design in the face of problems such as rising sea levels and rapid urbanisation.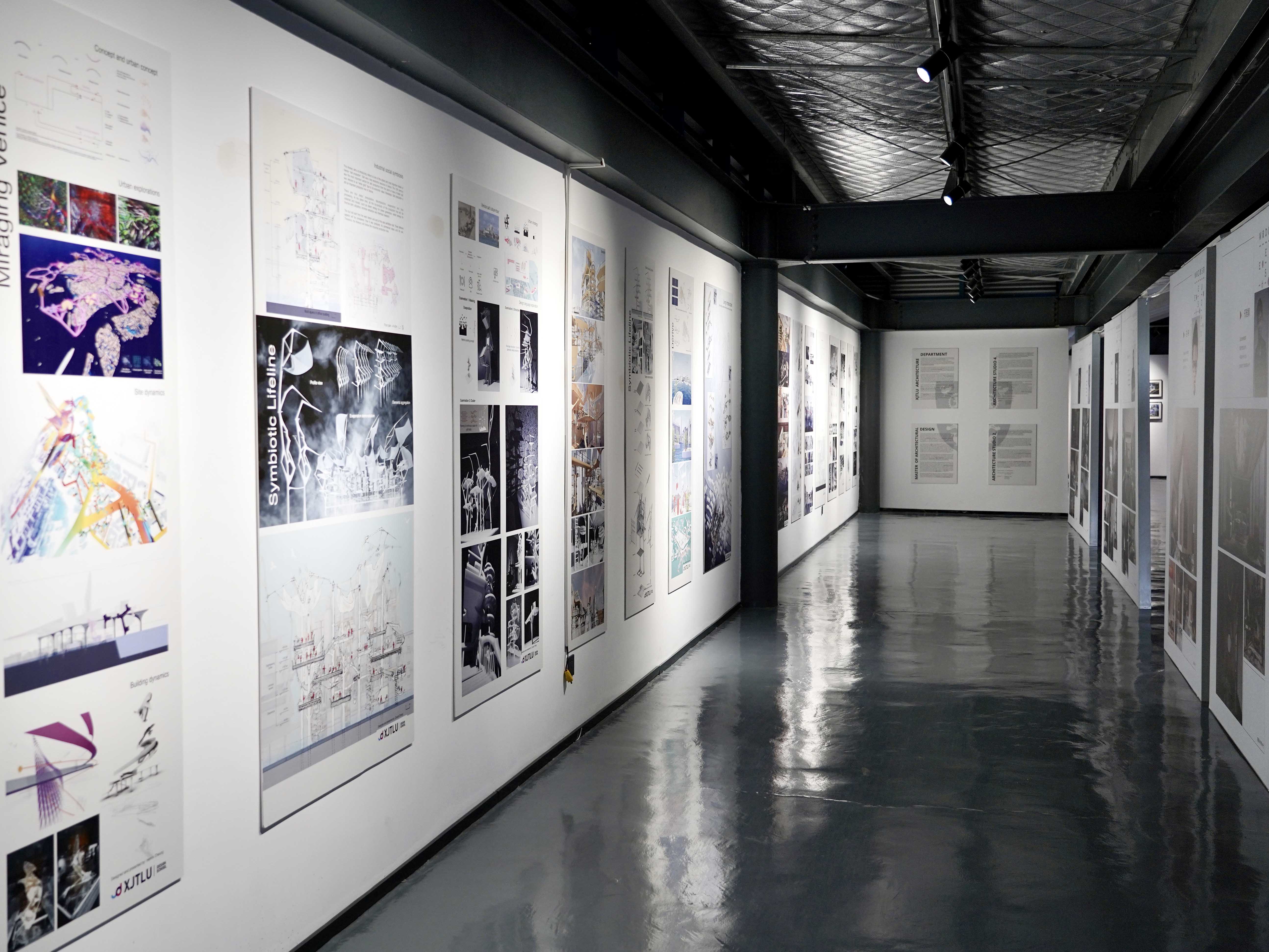 Dr Davide Lombardi, Deputy Head of Department and coordinator of the exhibition, says: "We aim to solve real problems - whether it's existing challenges, such as climate change, sea-level rise, and the increase of urban population density, or those that could arise in the future.
"The works we selected propose new concepts and new solutions. They provide sustainable architectural design ideas and also visions towards the future, which align well with the theme of the exhibition," Dr Lombardi says.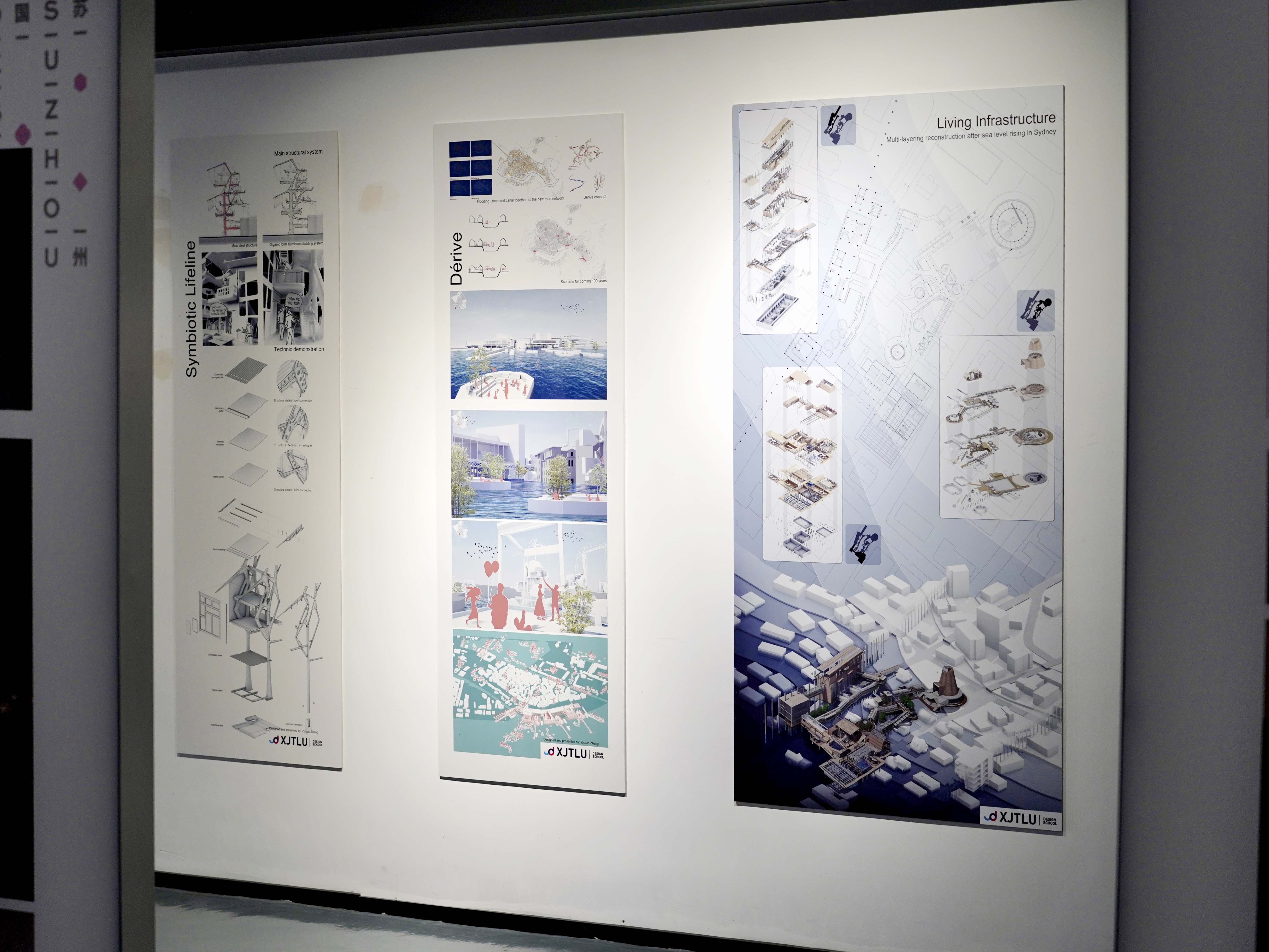 Mingyang Tang, a Year Two student, calls her proposal Hanging Village. Because of rapid urbanisation, traditional villages in China are vanishing. To preserve the culture and memories, Tang adds traditional rural units, such as markets and farms, to the high-rise building so that rural migrants can maintain their lifestyle with self-sufficiency.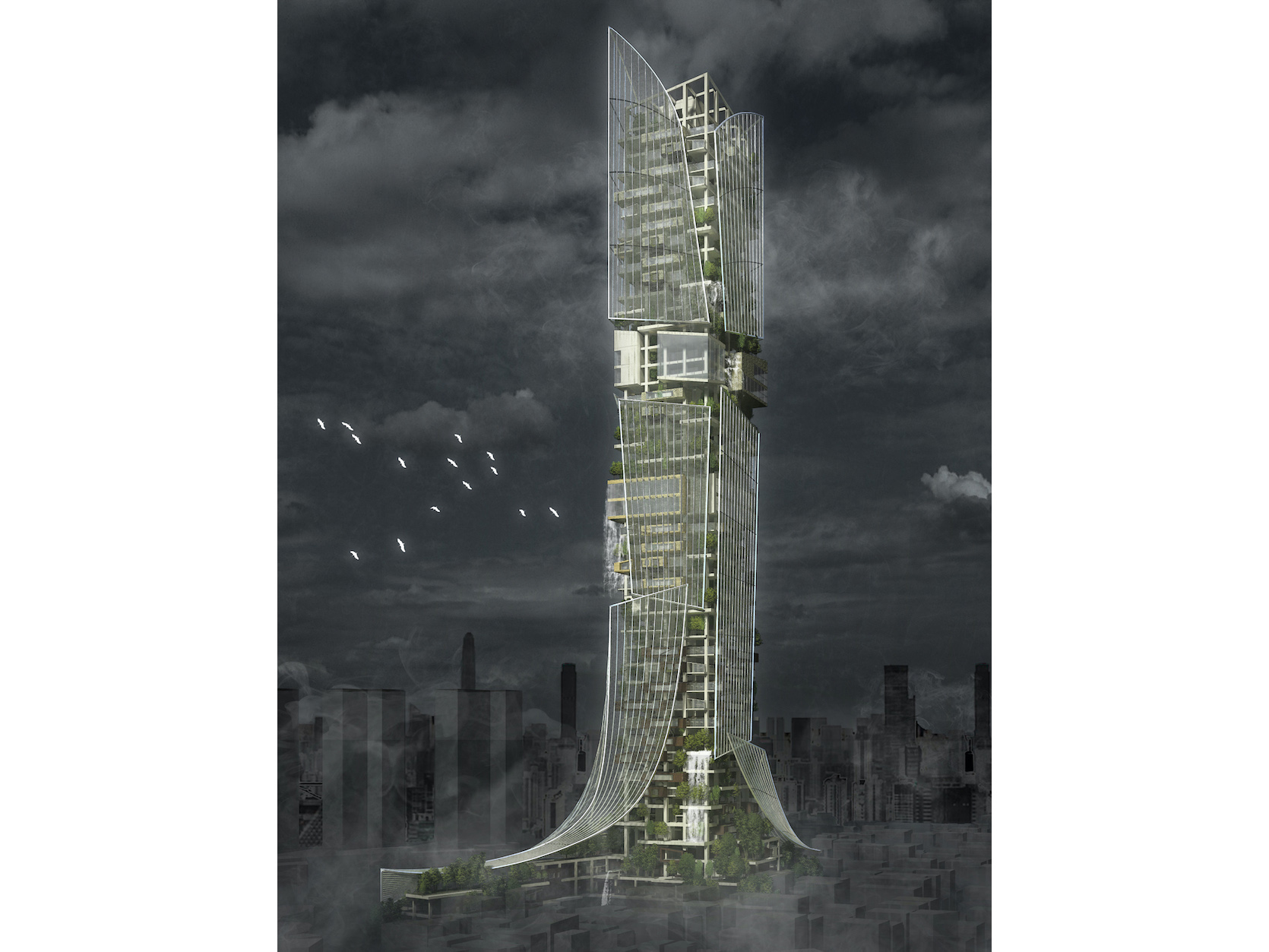 Hanging Village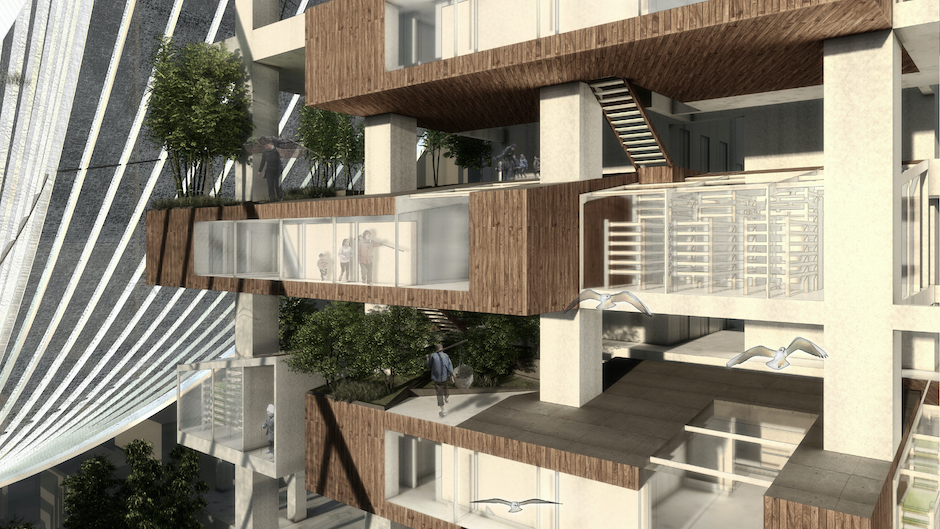 Hanging Village
Ziyue Zeng, also a Year Two student, designed an integrated transportation system called The Tree, for its branching structure. His project would allow people to get into and out of the building using various forms of transport, such as underground railway and water, ground and air transport. "I want to explore a new transportation concept for future megacities to reduce traffic congestion," says Zeng.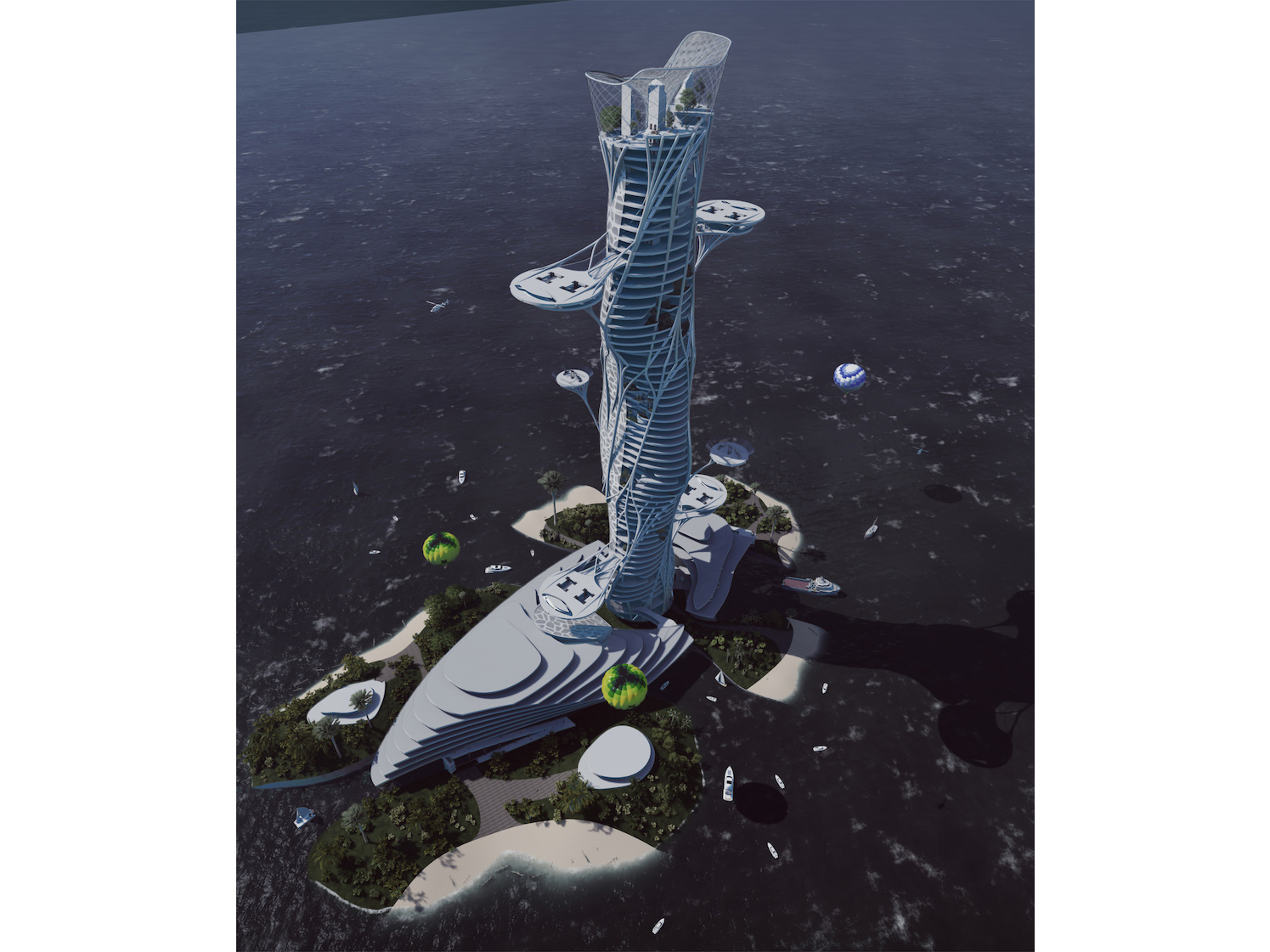 The Tree
Zeng says: "Architectural design needs feedback. Participating in this exhibition allows my work to be observed and analysed. It also provides me with the opportunity to reflect on and improve myself."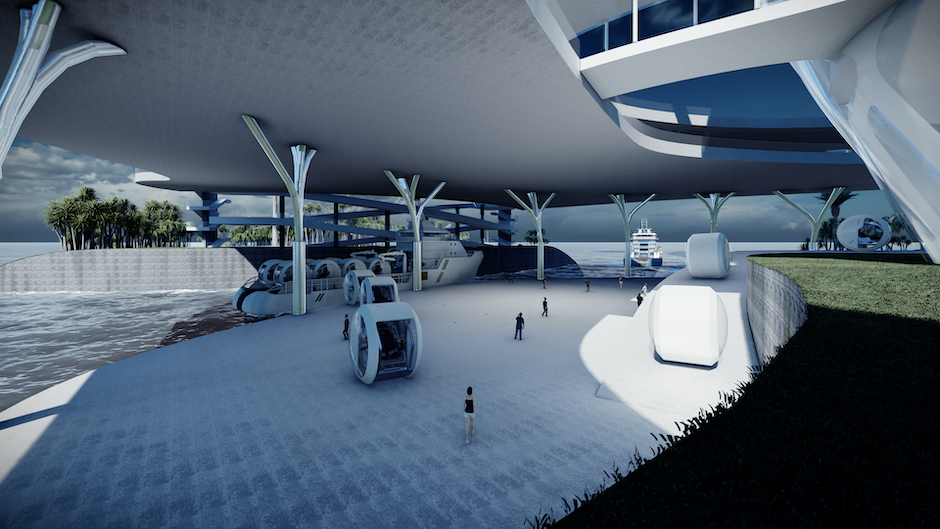 The Tree
Exhibition curator Silvia Albano, from XJTLU's Department of Architecture, says that by participating in Suzhou Design Week, XJTLU strengthens its connection with the city and improves communication with other institutions.
"Being part of the exhibition also increases our exposure in the local community," Albano says. "Held at the Suzhou headquarter of Boloni Home Decor, the event enhances the collaboration between the University and industry."
By Yi Qian
Edited by Xinmin Han and Patricia Pieterse
Photos by Yi Qian, Mingyang Tang, and Ziyue Zeng