Rehabilitation exercises are a regular part of their lives for some patients recovering from injuries or illnesses. However, these exercises can be tedious, which decreases a patient's motivation to keep up with regular practice.
That's why, for their Summer Undergraduate Research Fellowship (SURF), a group of students from Xi'an Jiaotong-Liverpool University's Design School and School of Advanced Technology set out to harness virtual reality (VR) games to make the experience more bearable – and even enjoyable.
"The daily exercises in traditional rehabilitation training are tedious, which may lead patients to give up. In our project, we hope to turn the boring training into interesting tasks and goals to encourage and motivate patients to exercise in a more pleasant way," says Dr Mengjie Huang, one of the team's supervisors.
Rehabilitation training game system
The team designed their rehabilitation system to help patients do exercises through games in an interactive virtual environment created by VR, with separate programmes for upper and lower limbs.
The upper limb rehabilitation system combines the VR game with traditional rehabilitation tables and assistive devices.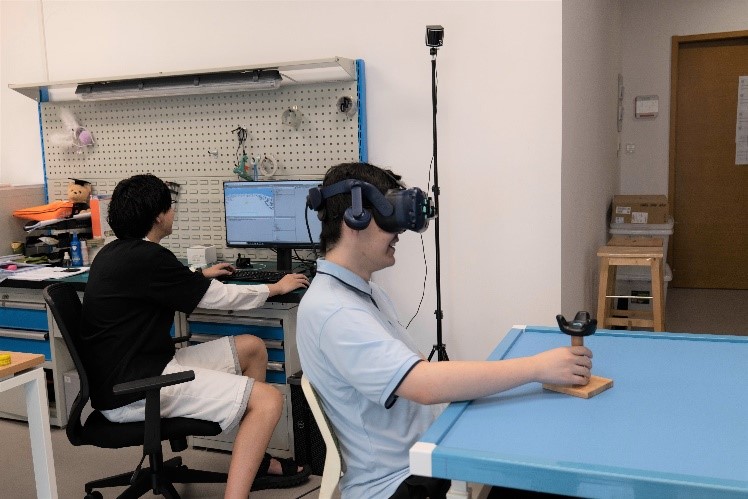 A tester (right) tries out Delivery Service while Fengyi Dong checks the data
The upper-limb game was designed by BEng Industrial Design student Zeyu Jiao, BSc Information and Computing Science student Fengyi Dong, and BEng Digital Media Technology student Chenxin Wu.
"Based on upper-limb rehabilitation training, we designed a special virtual game called 'Delivery Service'," Jiao says.
"Patients hold the trackers which correspond to the car in the virtual game. They then move their upper limbs on the rehabilitation table to guide the delivery vehicle to pick up the food in its path."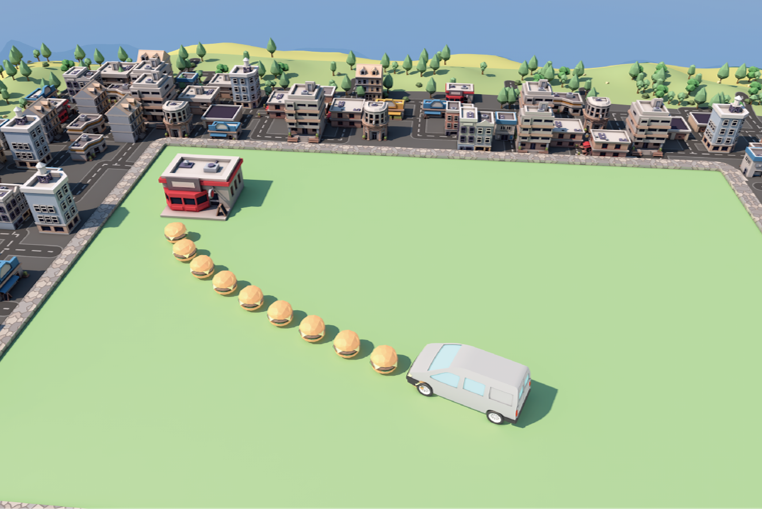 Delivery Service
The lower-limb VR rehabilitation game aims to help patients through various rhythmic walking tasks.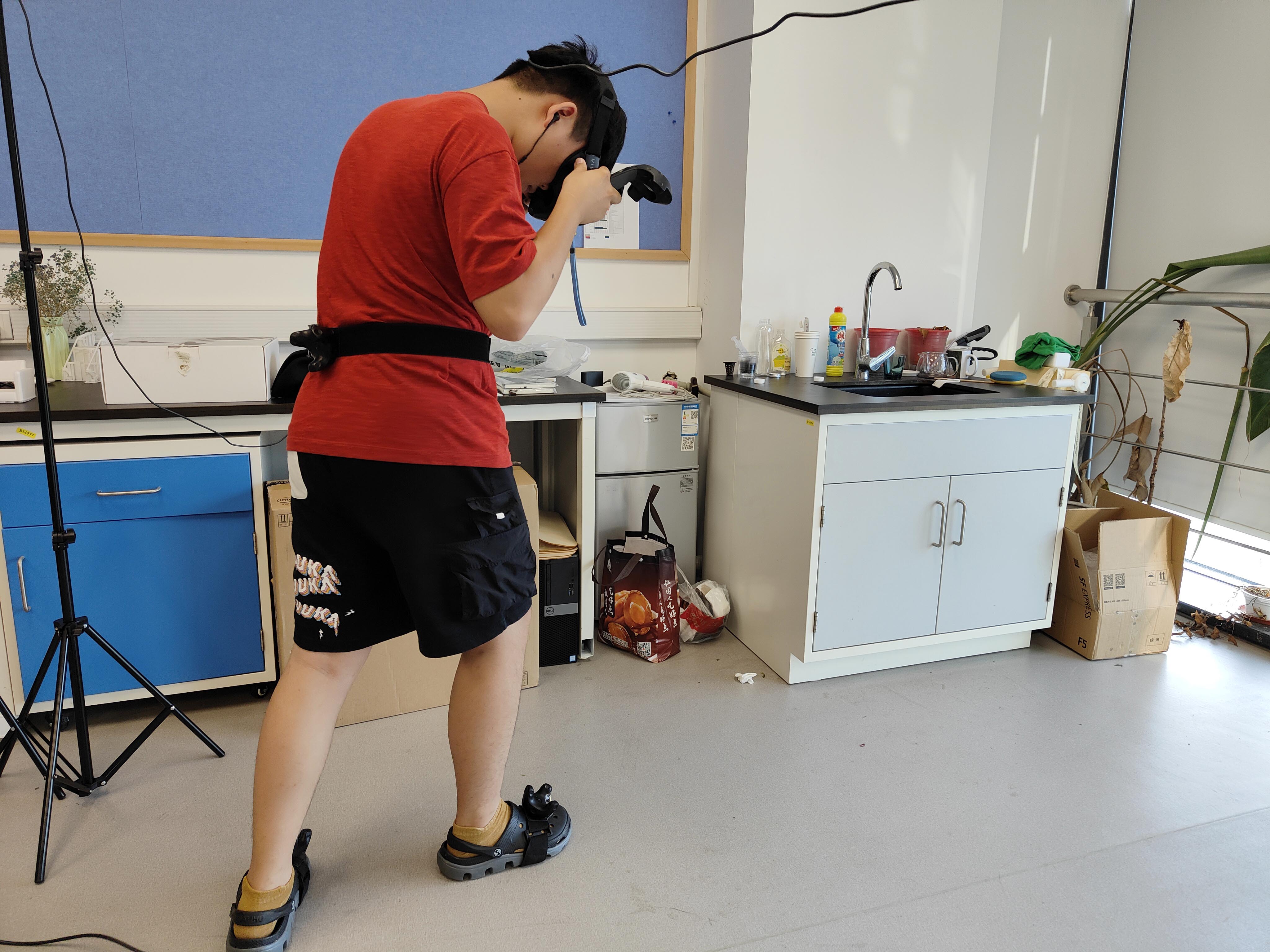 A tester tries out lower-limb VR rehabilitation game
The lower-limb game was designed by BEng Industrial Design student Jingyi Zhao, and BSc Information and Computing Science students Yufei Zheng and Chuanxin Zhai.
"Before starting the game, the patient chooses or calibrates their walking pace in a pre-test system. Once the game starts, they select plants representing different levels of difficulty and take steps according to the prompt sound and arrow on the ground," Zhao explains.
She adds: "Different levels of movement feedback will appear based on the walking performance of the patient, and the growth of the plants will also reflect their progress."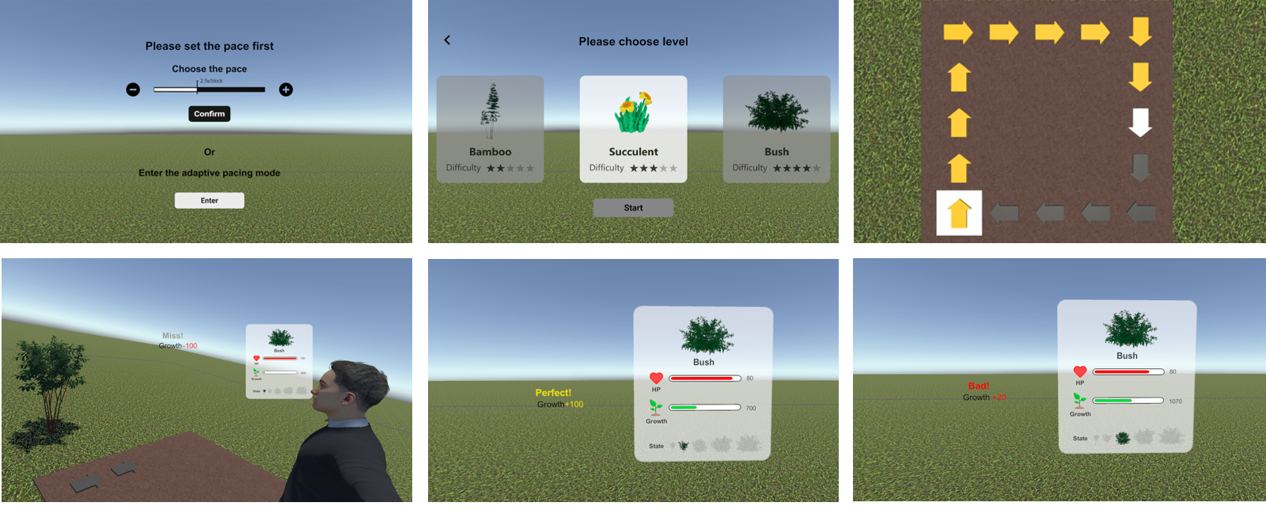 The lower-limb rehabilitation game

Zheng says: "This game has a self-adaptive training mode, in which patients can optimise their training through real-time adjusted routine according to the analysis of walking performance."
First-time research

Designing research experiments requires a lot of literature reading and a rigorous experimental process, which is very different from the design projects she was previously exposed to, says Zhao.
"The SURF project is my very first research project, and I learned how to apply my knowledge to experimental design during the process. I am grateful for this opportunity as it laid a solid foundation for my further study in the future."
After the game design was completed, the team invited volunteers to test the games and collected their user experience through questionnaires and exercise data records.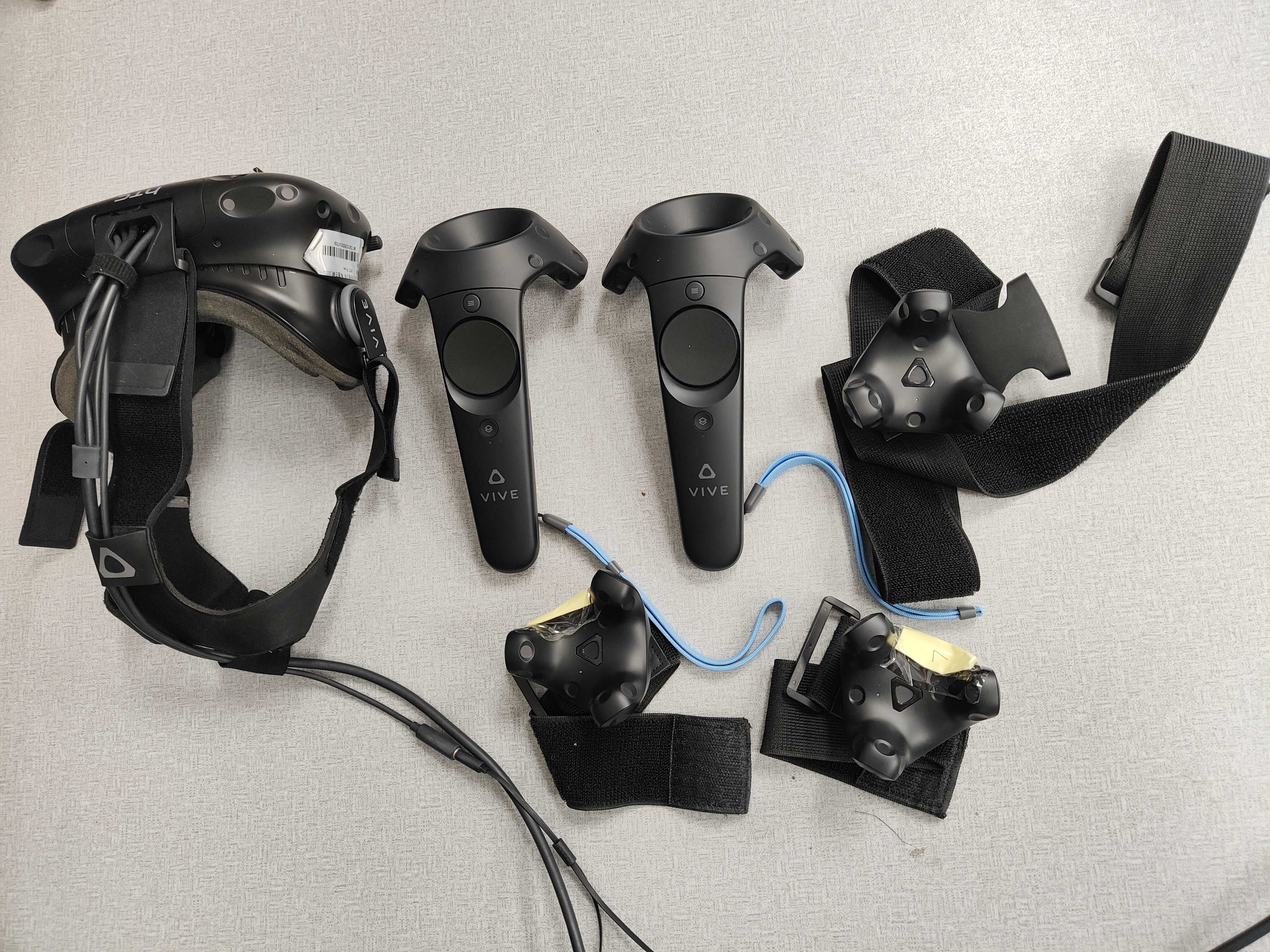 The team used a HTC VIVE VR system
The games got positive feedback from participants, and some made a few suggestions for improvement.
"In the current project, only people without injuries or physical ailments were involved. It would be more valuable if we could invite real patients to test our system in the future," Dr Huang says.
"We also have a research collaboration with a local hospital, and we hope our VR rehabilitation system will be put to use on patients one day."
By Yi Qian
Translated by Ruotong Zhang
Edited by Patricia Pieterse
Images courtesy of SURF team