On 14 August, the multidisciplinary Y-Team, led by Xi'an Jiaotong-Liverpool University and including team members from Thomas Jefferson University, Zhejiang University-University of Illinois at Urbana-Champaign Joint Institute (ZJU-UIUC), and the International Bamboo and Rattan Organization, won the Best Healthy Habitation Award at Solar Decathlon China (SDC) 2022 in Zhangjiakou, Hebei province. It was XJTLU's first time participating in the competition.
The team also successfully completed the 48-Hour Zero Energy Challenge, in which houses consumed only as much energy as could be produced on-site. Mengfan Jin, PhD candidate at XJTLU's Department of Architecture, won an Excellent Student Award. Dr Zhenyu Su at International Business School Suzhou (IBSS) – one of the project's leaders – was awarded Excellent Instructor.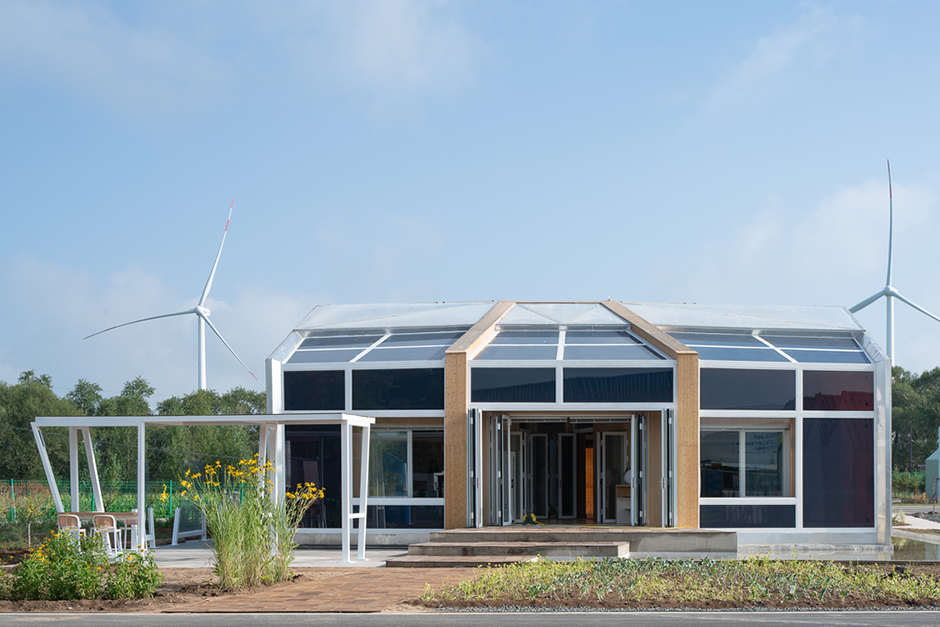 Y-Project
Innovative design and construction
One of the key features of Y-Team's house, called Y-Project, is its double façade with a light transparent membrane made of two layers of ethylene tetrafluoroethylene (ETFE).
Xi Chen, student team manager and PhD candidate in architecture, says: "ETFE was used for the National Aquatics Centre for the Beijing Olympic Games in 2008. The double-layered ETFE air cushion offers better thermal performance, but weighs less than 1% of an equivalent-sized glass panel."
Dr Kihong Ku, Associate Professor of Architecture at Thomas Jefferson University says: "We are very successful in pushing innovation because ETFE has not been applied at the single family detached house scale before. We're exploring an important idea that has broad implications not only for new construction but also for retrofitting existing buildings with this ETFE skin for better energy and lifecycle performance."
The double façade protects the building from extremely cold weather. When the ETFE air cushion is inflated, it creates a thermal barrier and insulates the main house. It also provides abundant sunlight to the green walls inside.
The green walls are vertical structures that have different types of plants attached to the main body of the house. The hydroponic greenery also works as a biofilter system. "The air goes through them before being introduced into the house, and the plants can use the heat generated from the house to grow and reproduce," Chen says. "Natural materials and the vegetation system can also guarantee better air quality."
Y-Project is the only solar house on-site that uses bamboo, instead of wood, for the main structure, the interiors, and all the furniture. Chen says that bamboo is non-toxic in composition and energy-efficient in practice. It's also famous for being fast-growing, eco-friendly, and of high strength ratio.
Apart from the materials, Y-Project's internal space is fluid and flexible. It accommodates movable and foldable furniture, and can easily change the configuration for a number of scenarios: working, socialising, daily using, exhibiting and more.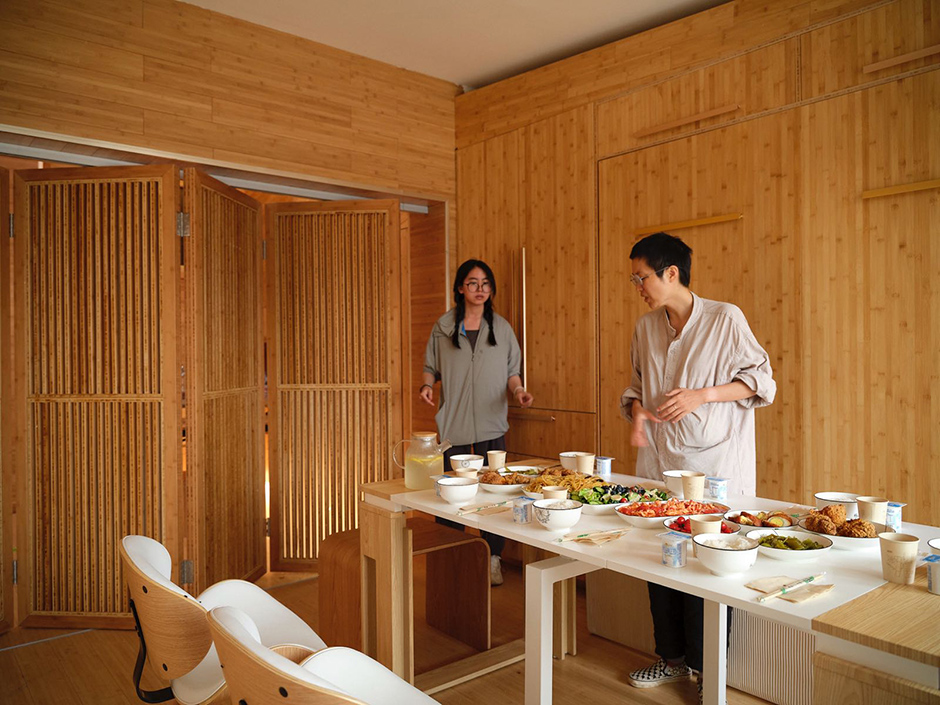 Green spaces
Another key feature of Y-Project is its natural surroundings, also called therapeutic landscape. The house is shaped by environmental considerations and aimed at improving people's lives by emphasising nature and greenery.
Jin says: "A therapeutic landscape is one with gardens and greenery aimed at giving people a space to connect with nature, which has shown to be beneficial for mental health.
"Our external landscape is a plant-dominated environment designed to facilitate humans' interaction with nature. It includes a horticultural garden, hydroponic system, and organic farming, which means that growing your own food is part of the house.
"The therapeutic garden includes wide and accessible entrances and paths, and a sensory-oriented plant selection focused on colour, texture, and fragrance."
Dr Juan Carlos Dall'Asta at XJTLU's Design School comments: "Therapeutic landscape actually was not listed as the SDC requirement, and we were one of the first teams to propose it. It's good for people to get in contact with nature, and I believe it's essential to sustainable living."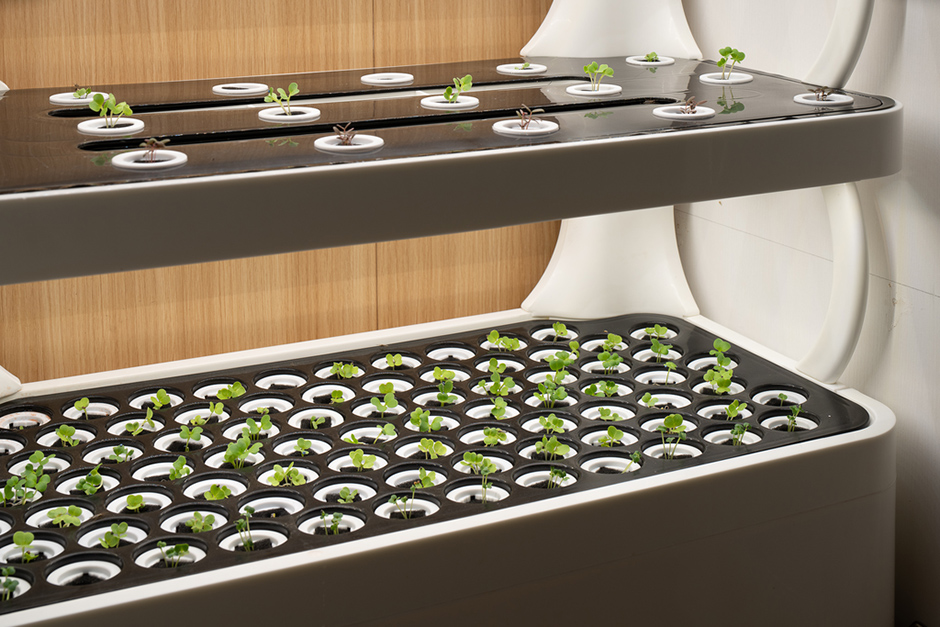 Together for sustainability
Participating in SDC 2022 makes XJTLU part of the global effort towards reaching sustainability and carbon neutrality.
Dr Marco Cimillo, faculty lead of Y-Team and Associate Dean at XJTLU's Design School, says: "Y-Project obviously cannot be the answer to the world's energy problems by itself, but it can certainly contribute applied research and experimentation towards addressing these issues.
"By experimenting new ways of making zero-energy buildings, Y-Project helps achieve the country's and the world's objectives in terms of carbon neutrality, and in making the urban environment more liveable and more sustainable."
Dr Ellen Touchstone, Senior Associate Professor and Associate Dean for Responsible and Sustainable Business Education at IBSS, says: "Sustainability should be the No.1 concern of everyone on the planet because if we don't marshal our resources and start working together, we won't have a planet in the future."
Dr Touchstone, who served as the faculty lead for Y-Project's communications team, continues: "At IBSS, we firmly believe in project-based learning and interdisciplinary research. As the world is becoming such a complicated place, we need to have people from multiple disciplines coming together to solve these really difficult problems."


Dr Su, Assistant Professor at IBSS adds: "In SDC, 15 projects focused on improving green building standards and energy efficiency. These findings will guide the future development of green residential buildings and the reduction of residential energy consumption in China's real estate market."
Among all the universities, Y-team is the most international one, consisting of students and staff of 13 nationalities.
Dr Ku says: "Our students were all based in the US, but we worked remotely with students at XJTLU, ZJU-UIUC, and industry partners, and successfully developed the adaptive building envelope for the Y-Project.
"Regardless of whether we won prizes or not, I think the design, the building, and the collaboration itself, definitely contribute to the idea of a green and sustainable future, and how architects and builders should approach this issue."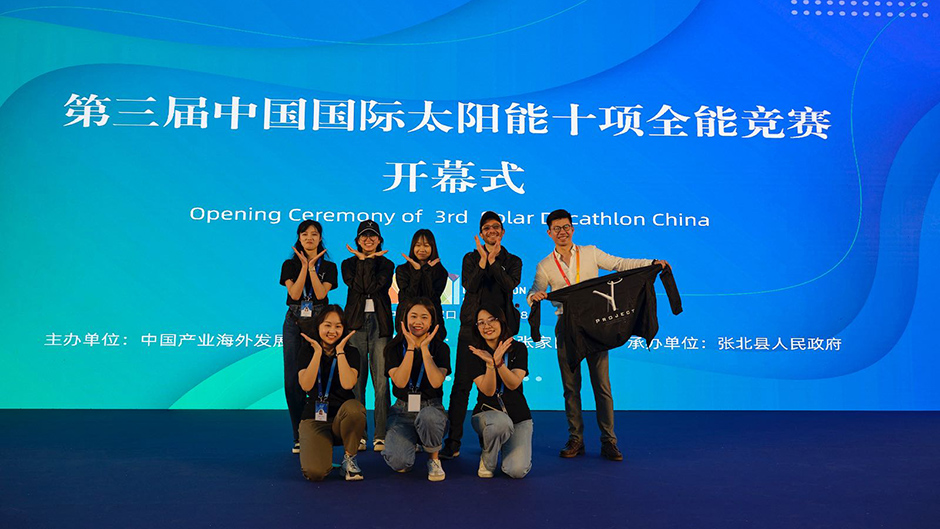 After the competition, the 15 solar houses will serve as a demonstration zone in Zhangjiakou for green housing and sustainability. They will also serve as a tourist attraction in the area – they'll be open to the general public, and be used for educational initiatives and research purposes.
By Xinmin Han
Edited by Patricia Pieterse
Photos by Y-Team
Editorial support by Y-Team and IBSS