Among the 15 teams vying to place in the 2022 Solar Decathlon China competition next week is the Y-Team, led by Xi'an Jiaotong-Liverpool University (XJTLU). Ranked second in the mid-term competition, their Y-Project house combines Eastern and Western expertise and creativity to demonstrate cutting-edge sustainable design and architecture techniques.
The finals start 8 August in Zhangjiakou, Hebei province, where the teams' sustainable houses were built, with winners to be announced on 14 August.
Guests to experience house
From 8-9 August, two guests will live in the house, broadcasting and vlogging about their experiences which will be published on social media accounts including the University's official Twitter account, @XJTLU. They will test features of this energy-saving and aesthetic house with futuristic amenities like VR controls and an indoor garden. The teams' houses will be assessed for architecture, engineering, energy performance, market potential, comfort and environmental quality, innovation, and communications throughout the project.
The multidisciplinary Y-Team, composed of partners from Philadelphia in the US and Suzhou, Haining and Beijing in China, created the fully solar-powered, sustainable Y-Project house. It features lower-carbon construction materials such as engineered bamboo; a double skin with a living green wall and roof area for insulation and air filtration; an interactive space using architectural surfaces as a user interface; a solarium equipped for indoor farming; and integrated semi-transparent photovoltaics and other energy-saving strategies. The team designed the sustainable house to be accessible, comfortable, convenient and potentially marketable.
XJTLU student and academic staff members of the Y-Team came from the Design School, International Business School Suzhou, School of Advanced Technology, School of Humanities and Social Sciences, and School of Science.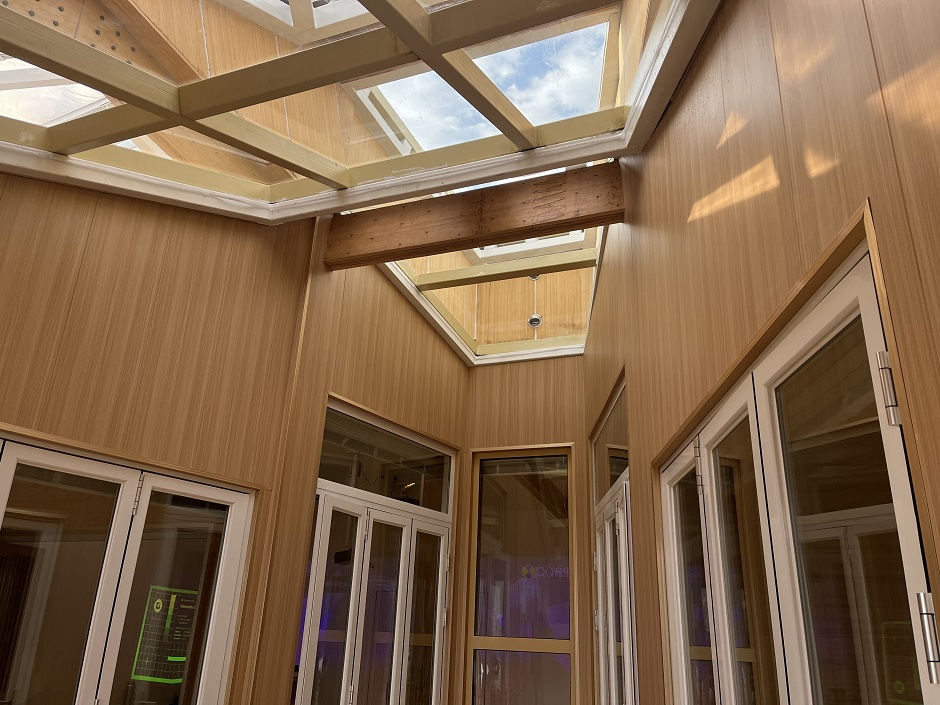 Furthering green building
Dr Marco Cimillo, of XJTLU's Design School and the leader of Y-Team, says an important purpose of Solar Decathlon and the Y-Project is to influence the building industry, advancing it towards more sustainable solutions.
"It's a way to research and validate strategies that could be applied more widely in the market and industry in the near future.
"Being part of the competition makes us part of the global efforts towards reaching significant objectives in terms of sustainability and carbon neutrality."
Practical learning
The Y-Project is also a perfect learning platform for students involved, says Mengfan Jin, one of the two student leaders of Y-Team. Jin, a PhD student in architecture at XJTLU, is responsible for team coordination, design and construction management.
"Solar Decathlon China has given me the opportunity to work closely with industry partners, face challenges that demand solutions, conduct negotiations and find compromises," she says.
"Since starting work on this project almost two years ago, I've seen renewable energy and green strategies make a real difference. Development of more green housing across the globe is urgently needed.
"I hope sustainable housing in the future can be increasingly aesthetically pleasing and less costly as the technology develops, so that sustainable strategies will be applied to more buildings."
The Y-Team includes 12 nationalities, with students, academic staff and experts from XJTLU, Suzhou; Thomas Jefferson University, Philadelphia; the Zhejiang University-University of Illinois at Urbana-Champaign Institute (ZJU-UIUC Institute), Haining; the International Bamboo and Rattan Organisation (INBAR), Beijing; and the Suzhou Institute of Nano-Tech and Nano-Bionics (SINANO). The group has also teamed up with numerous industry partners and sponsors, among which GCL Nanotechnologies has provided the most substantial support.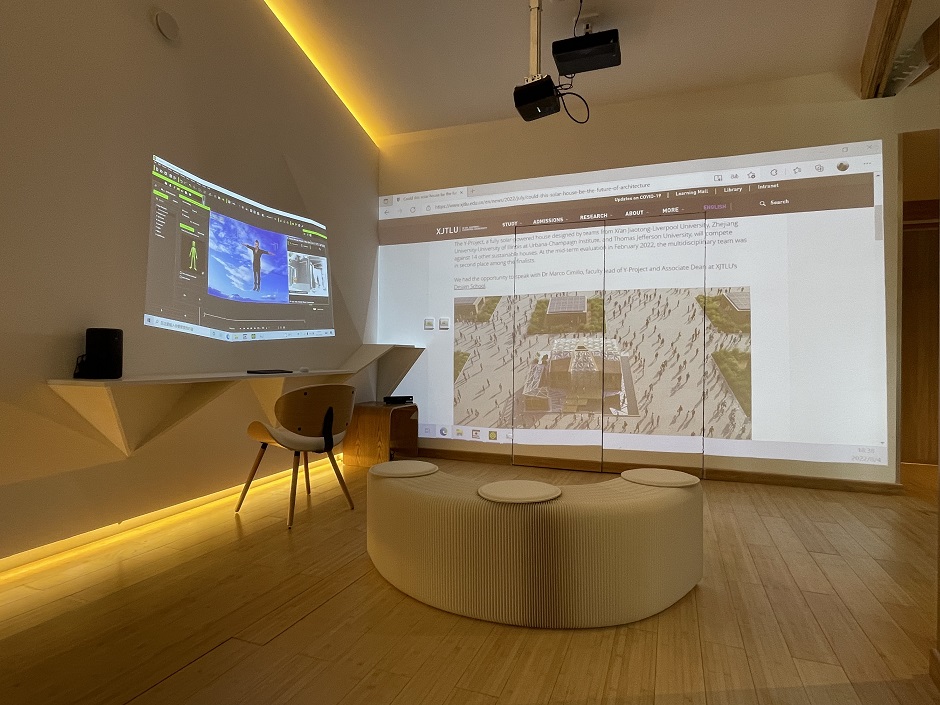 By Yi Qian
Edited by Xinmin Han, Tamara Kaup and Patricia Pieterse