Years ago, when the Department of Translation and Interpreting was still under preparation, Professor Youmin Xi, Executive President of Xi'an Jiaotong-Liverpool University, spoke to the professor who led the work.
"Artificial intelligence and machine translation have been progressing quickly, and in the years to come, they will become more accurate," Professor Xi remembers saying. "When this happens, will students who graduate from the Department be able to find jobs?"
He recalls that the professor pondered the question for a moment and then replied: "Robots might be able to replace humans in translation in the future, but professional translators will still be needed to develop them."
The Department of Translation and Interpreting was established on schedule, and Professor Xi didn't stop thinking about the future. Who will create and lead the industries for new demands when traditional professions fade?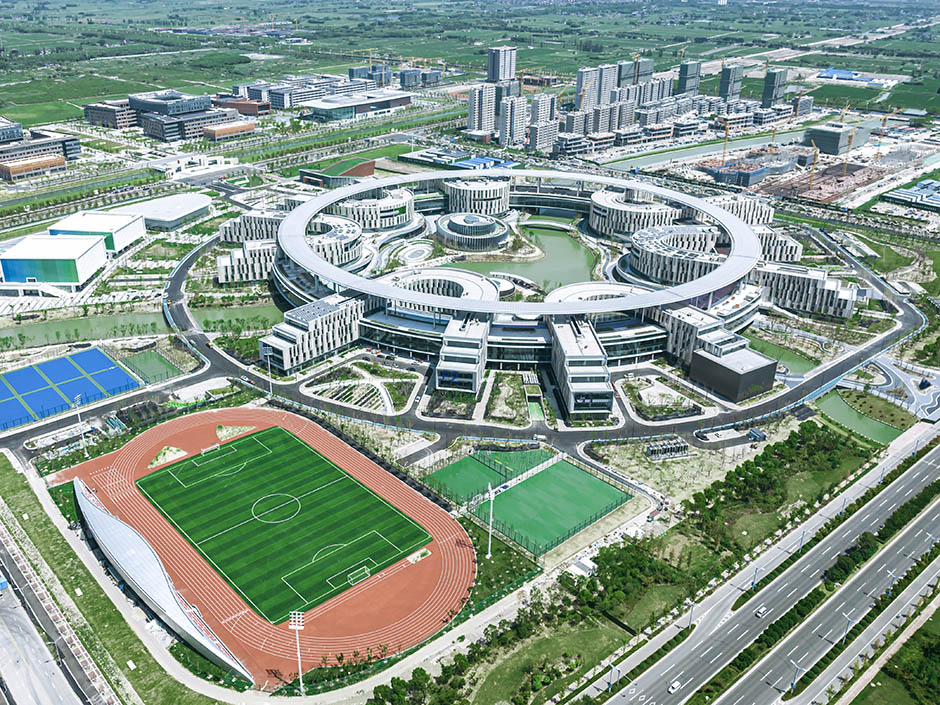 XJTLU Entrepreneur College (Taicang), where the XJTLU Communications and Media Reception was held
In his keynote speech at the recent XJTLU Communications and Media Reception, Professor Xi said: "Under the influence of artificial intelligence and the Fourth Industrial Revolution, it is likely that many professions and jobs will be enhanced or even replaced by AI and robots.
"But at the same time, we will still need experts in various disciplines to find new knowledge, create more technologies and develop smarter robots. Only in this way can society progress."
Professor Youmin Xi delivering his keynote speech
The rise of 4IR
The Fourth Industrial Revolution (4IR), the latest evolution of how we live and work, has been growing in importance since the term was popularised in 2015.
All industrial revolutions have been characterised by technological innovation (steam power, telegraphy and electricity, and digital technology, respectively), but the exponential growth and interconnectedness of technologies over the past decade mean one of the hallmarks of the latest shift is speed.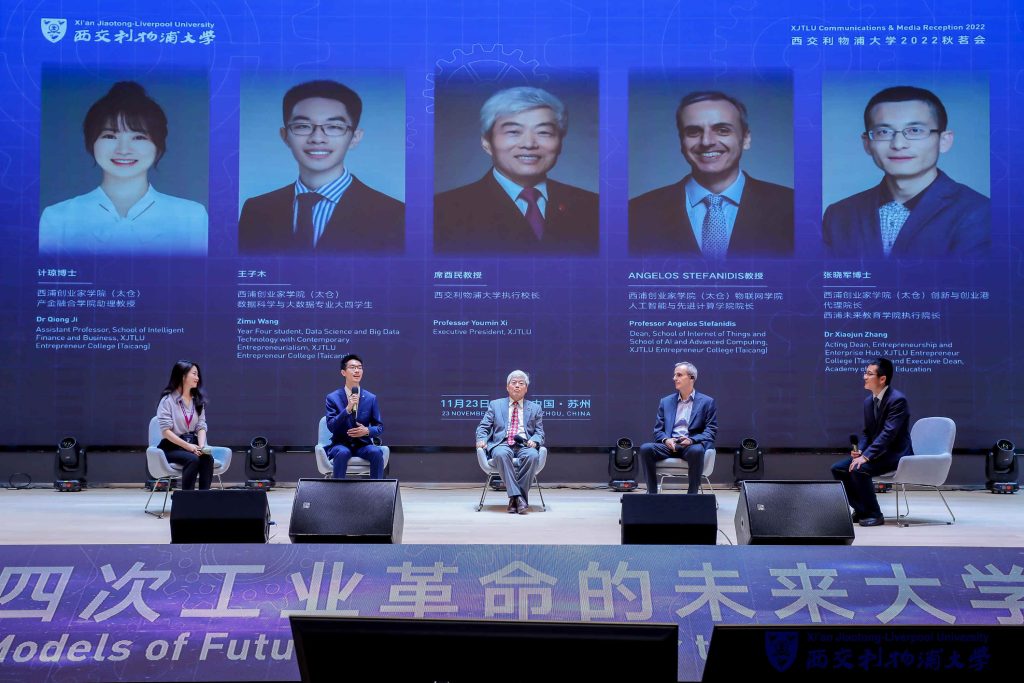 From left to right: Panelists Dr Qiong Ji, Zimu Wang, Professor Youmin Xi, and Professor Angelos Stefanidis, chaired by Dr Xiaojun Zhang
Dr Xiaojun Zhang, Executive Dean of the Academy of Future Education, says: "The growth of the Fourth Industrial Revolution means education needs to evolve radically. However, it is quite challenging because education systems usually fall behind the changing pace of the era."
He explains: "Education has been influenced and shaped by a specific educational philosophy, which makes it very difficult for educators to change. How 4IR will impact higher education depends on whether the prevailing educational philosophies and ideas can be updated."
At the media reception, Dr Zhang chaired a panel discussion for academics to share their views on the future of education.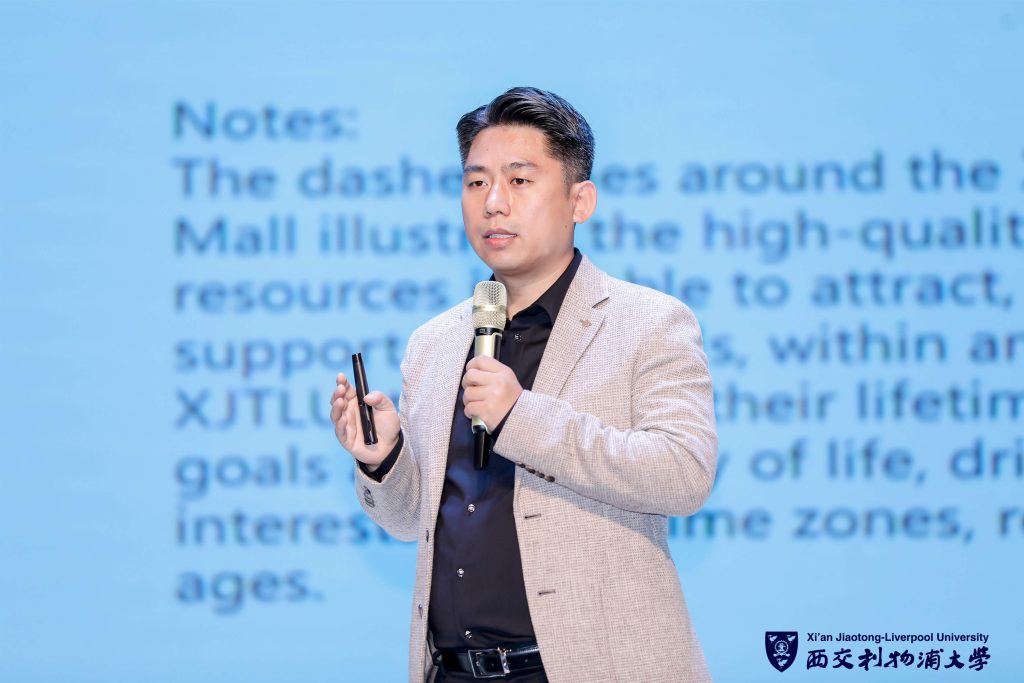 Dr Xin Bi delivering the second keynote speech
The monopoly of knowledge
Dr Xin Bi, Director of XJTLU's new online and offline learning platform Learning Mall, who also gave a keynote speech at the event, believes a more holistic approach to education is needed.
"The rapid changes across all industries are creating new subjects that students need to learn. Updating knowledge requires new methodology in talent education, and the need for new technology is asking for new approaches in research," he says. "Taking those all into account, universities need to adapt to these fast changes by interacting more with society and industry."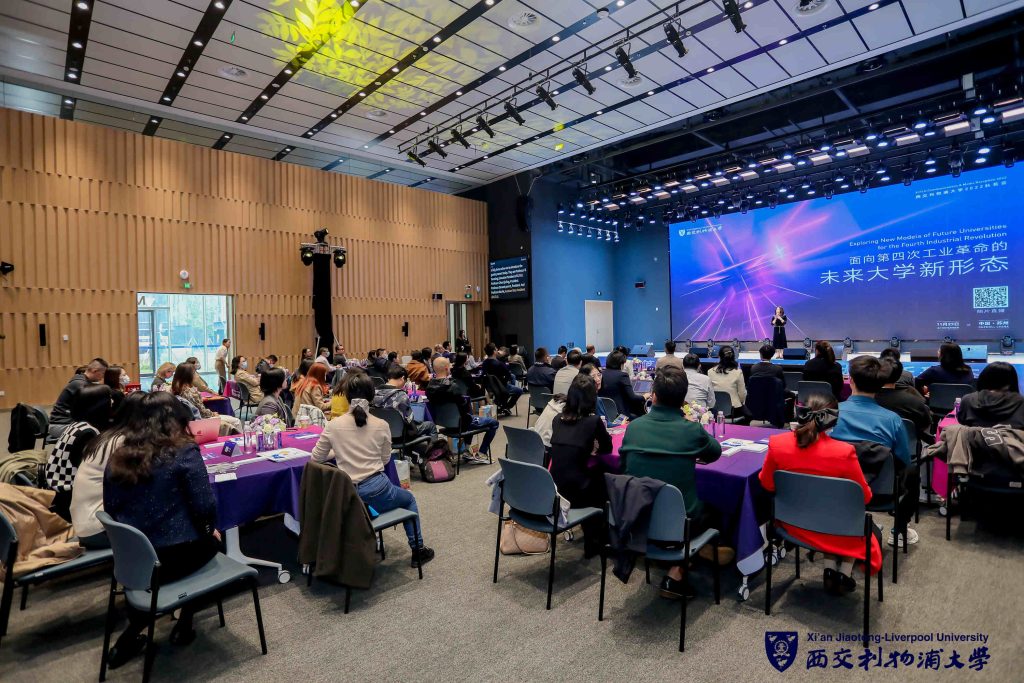 Industry and society are essential parts of a higher education ecosystem and will be just as crucial in the future. However, it's also important to keep in mind the government, says Professor Angelos Stefanidis, Dean of the School of AI and Advanced Computing at XJTLU Entrepreneur College (Taicang): "Government support creates an innovative approach to education that has a positive societal impact, using targeted funding. Local government helps to identify the needs of the country and improve the local economy."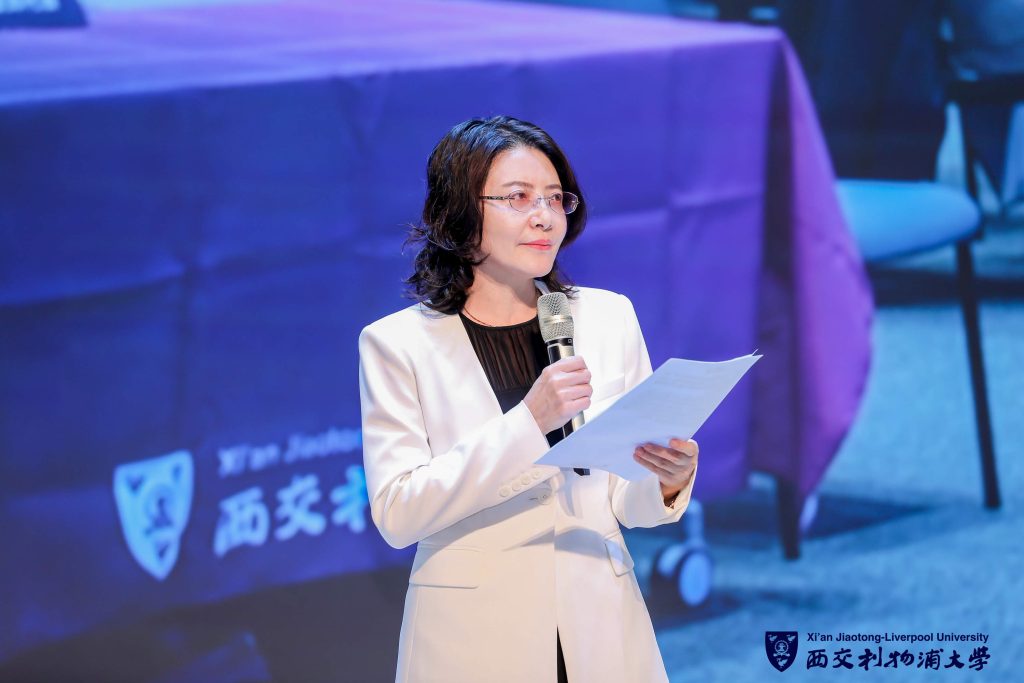 Professor Qiuling Chao giving the opening remarks
This is the fifth year XJTLU has held the Communications and Media Reception, which invites journalists, academics and business people to learn about a trending topic. At this year's event, talks and round table discussions considered these questions: What kind of university will meet the demands of the Fourth Industrial Revolution in terms of talent training, knowledge updating and technology innovation? How will future universities reconfigure research subjects and interdisciplinary studies?
By Patricia Pieterse, Bo Kou, Luyun Shi, Catherine Diamond and Qiuchen Hu
Edited by Tamara Kaup