The annual Xi'an Jiaotong-Liverpool University Leadership Forum was held last month, and nearly 100 managers attended the event, including senior leaders, deans, executives and directors. Together, they discussed the annual Leadership Agenda based on XJTLU's Five-Year Strategic Plan (2022-2026).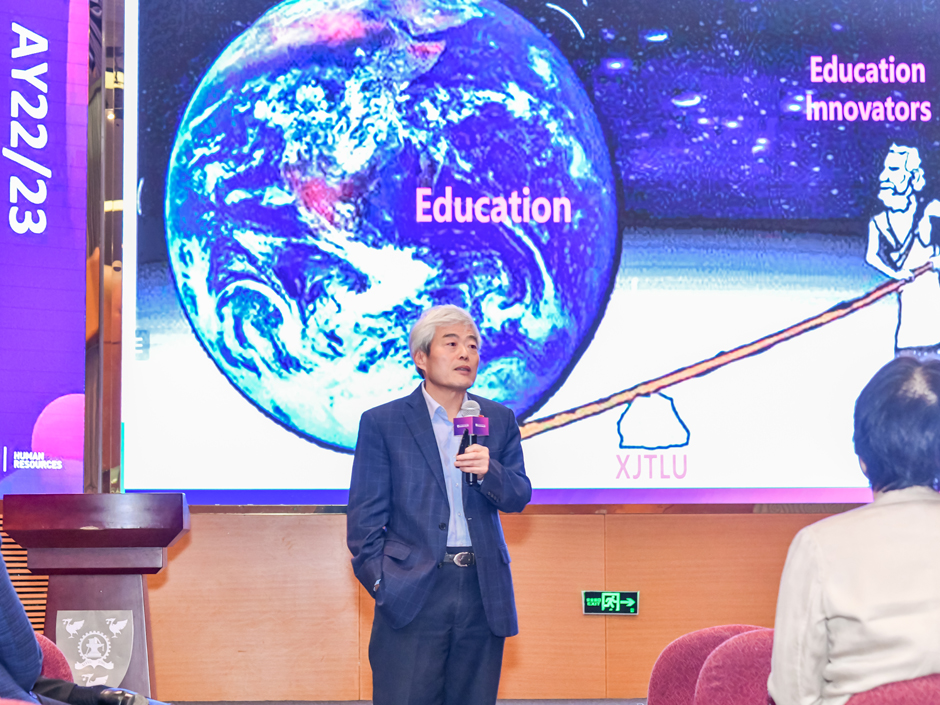 Professor Youmin Xi speaking at the forum
The Plan was released in June, and Professor Youmin Xi, Executive President, proposed a Five-Star Strategy. According to the blueprint, the University will develop three educational models: XJTLU's 1.0 upgrades the traditional model of education; XJTLU's 2.0 explores Syntegrative Education for cultivating talents and leaders in new industries; XJTLU's 3.0 focuses on creating an ecosystem of innovation that promotes the further integration of university, industry and society.
The University will also support the development of XJTLU Learning Mall, an ecosystem for innovation, entrepreneurship and lifelong learning. In the meantime, it will strengthen the multi-campus management system, as well as in-depth cooperation with Xi'an Jiaotong University and the University of Liverpool. With these endeavours, XJTLU will explore future education­­, including elementary education, higher education, and new vocational education, in order to fulfil its mission – to influence the development of education in China and the world.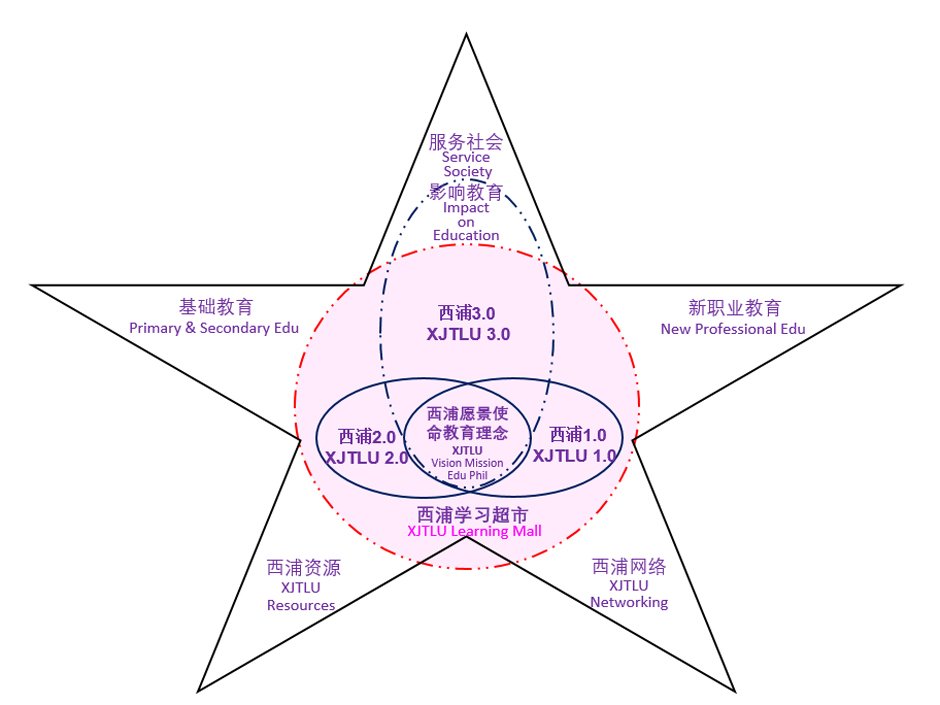 XJTLU released its annual leadership agenda based on the Five-Year Plan in July. Professor Xi points out that there are five priorities: promote internationalisation, increase the number of international staff and students, strengthen domestic recruitment and student support, improve organisational management and development, expand and upgrade campus facilities, and enhance information infrastructure.
Professor Xi says among them all, internationalisation is the top priority: "Educational internationalisation will not waver despite the challenges that it has encountered. XJTLU not only holds internationalisation as its defining characteristic, but will also step further in this direction."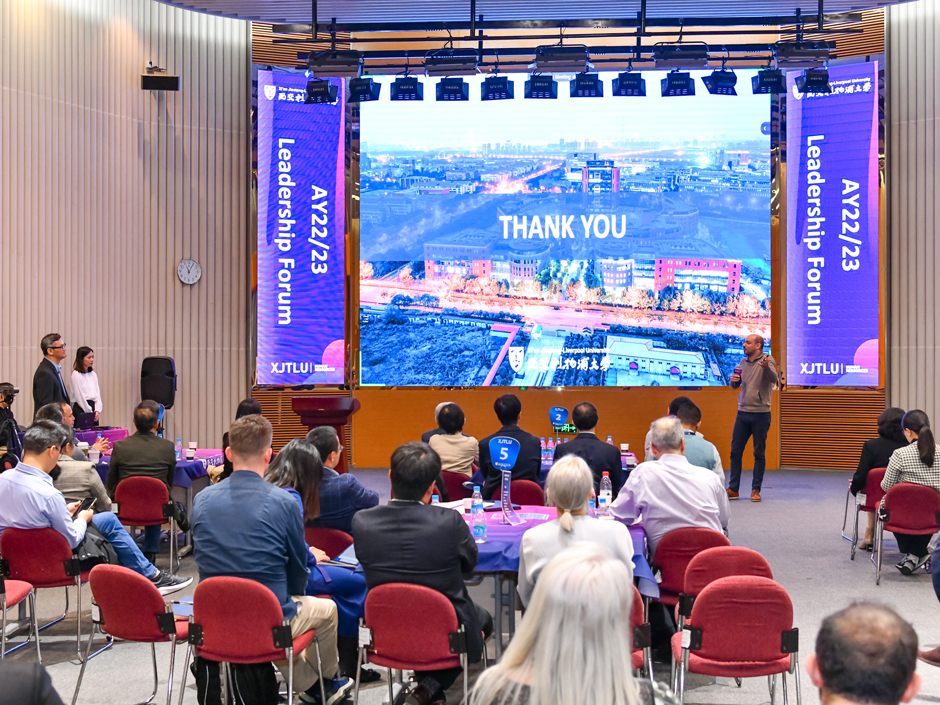 Professor Konstantinos Papadikis, Dean of Design School, Professor Eng Gee Lim, Dean of School of Advanced Technology, and Professor Stuart Perrin, Associate Principal of XJTLU Entrepreneur College (Taicang), also shared the strategic plans and best practices at their respective schools.
Discussion topics included: international education, research, industrial cooperation, academic staff mobility, and cross-cultural communication. Professor Fei Ma, Associate Vice President for Research and Impact, Professor Adam Cross at School of Humanities and Social Sciences, Dr Ellen Touchstone at International Business School Suzhou, and Professor Angelos Stefanidis and Professor Junsong Chen at XJTLU Entrepreneur College (Taicang) shared the results of their focus groups.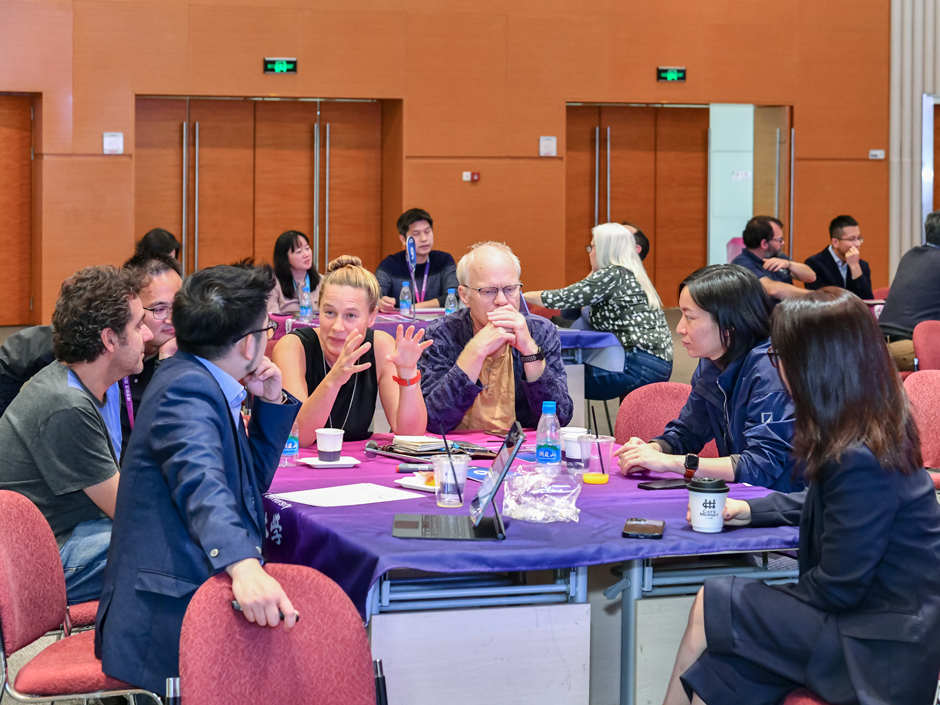 Group discussion
Xiaojun Zhang, event organiser and Senior Manager of XJTLU's Human Resources Office, says: "We will review all the suggestions and submit them to senior management as a reference for next year. We want to take the forum as an opportunity to facilitate cross-functional cooperation, and help the University upgrade the goal of internationalisation."
By Kou Bo and Liu He
Translated by Xiangyin Han
Edited by Xinmin Han