"Keep ourselves updated with the latest research outcomes world widely, keep learning and be creative."
Dr Xuan Xue received her Ph.D. degree from the University of Nottingham (UK) with full Oversea Research Scholarship. After Ph.D., she has achieved valuable experience in both academia and industry R&D. Her research interests cover a wide range of interdisciplinary research areas from materials science, polymer chemistry, surface chemistry, 3D-bioprinting to tissue engineering, cell biology and microbiology.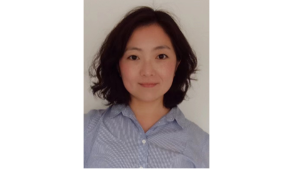 Research
"Biomaterials play an integral role in medicine today, for example restoring function and facilitating healing for people after injury or disease."Dr Xue secured a £526,000 research funding of UK Research and Innovation COVID-19 grant in 2020 as researcher co-investigator, proposal author and leader of the project, which also triggered her  independent research pathway.The combination of high-throughput screening and machine learning methodology made a big impression on her, which she believes will open a new avenue for the future research strategy.
Teaching
Dr Xue leads the postgraduate course: CHE405 Topics in Advanced Organic Chemistry. The teaching module focuses on the introduction of the topics of peptide synthesis, carbohydrate chemistry and protecting groups.
Her research is making synthetic materials, e.g. polymer materials, to help solve the problems where the existing materials are not working as good, in biological and biomedical application fields. She also interests in 3D-bioprinting, which is to use the cutting-edge technology to accurately fabricate human tissues with fine structures for in vitro and in vivo tissue engineering and implantation.
Wishes
"Suzhou is a lovely city, famous for its diverse and historical gardens and beautiful scenery. Suzhou is geographically located in the center area of China, I believe the transnational education organization, where I have the best opportunity to fully exploit my strength in English teaching and learning system, is the best platform for me to develop my future career."