On March 11, 2023, International Business School Suzhou (IBSS) and the XJTLU International Innovation Hub partnered to hold a gathering for entrepreneur alumni. The event saw entrepreneurship stories and experience shared by IBSS Associate Professor, Dr. Xiao Wang; IBSS Alumni Relations and Corporate Recruitment Manager, Mrs. Yao Zou; and International Innovation Hub mentors Mr. Jiewei Gong and Mr. Junye Shen. Over 40 alumni, expert guests, faculty attended the event.
Hosted by Innovation Service Manager of the International Innovation Hub, Mr. Chengxiao Wang, this gathering focused on the services offered by the XJTLU International Innovation Hub to support entrepreneurs in the early development of their startups. The event also featured the entrepreneurial experiences of XJTLU Maker Space alumni, as well as up-to-date information on entrepreneurship talent policies, investment and financing trends. The last session of the event saw investors and entrepreneurs engage in dialogue on a range of relevant topics.
During the opening session, Mr. Wang introduced the vision and mission of the XJTLU International Innovation Hub, then going on to talk about the development goals of the XJTLU Maker Space and the business incubation process. After discussing a variety of entrepreneurship training activities offered by the hub, he invited all present at the event to become active participants in the future growth of the Maker Space.
Mr. Chengxiao Wang
Following this opening speech, IBSS Alumni Relations and Corporate Recruitment Manager, Mrs. Yao Zou, gave a detailed introduction into the potential corporate opportunities and benefits for alumni offered by IBSS. In addition to organising regular seminars, forums and alumni gatherings, IBSS offers a wide range of lifelong-learning options that include workplace skills training. The school also offers customised executive training programmes and a range of part-time Masters programme opportunities to suit the needs of working alumni.

Mrs.Yao Zou
Mrs. Zou finished her talk by noting that, "We are all part of the XJTLU community, and it is when we work together that the brand of XJTLU has a positive influence across our business community."
Dr Xiao Wang, IBSS Associate Professor and Management Programme Director, shared an overview of the development of maker spaces at home and abroad, as well as the strategic role of ecological thinking in entrepreneurship and innovation. During his talk he elaborated that maker spaces originated from the practice of business incubation systems in Western countries. At the same time, China's science and technology sector has developed new strategic focus areas based on current trends in innovation development, with these encouraging innovation and entrepreneurship service organisations represented by maker spaces and innovation incubators. In a future characterized by the rapid development of automation and machine learning, creativity as a skill and career will become more and more prominent. As we innovate and develop our maker spaces, the formation of an excellent ecological network among enterprises, especially small and micro enterprises, is integral to promoting excellence within the entire industry cluster ecology.
"In the future, the three core creative activities (entrepreneurship, innovation and excellence) will become an increasingly important engine for driving economic development", Dr. Wang said.

IBSS alumni and Suzhou Permaculture Technology Co-founder, Mr. Jingchang Gu, followed Dr. Wang's talk by sharing his entrepreneurial journey on running a Chinese restaurant in the UK and then returning to China to start a new agriculture venture. He shared his current business model and path he followed to develop a sustainable agriculture company. Mr. Gu also highlighted a number of new opportunities in his field related to sustainable agricultural technology, integrated development models, technology-enabled agriculture and the valorisation of ecological resources.
General Manager of the Suzhou Nanotechnology University Science Park Management Co, Mr. Yunfeng Dou, then shared policies related to high technology entrepreneurship and talent in the Suzhou Industrial Park district. He went into detail on how the science park was run, provided some examples of current ventures in the park, as well as the application process for new ventures. 
Dr. Xiao Wang hosted the last session of the event, which featured a discussion with investors. Entrepreneur alumni in the audience asked questions and exchanged view with Suzhou Yueyahu Venture Capital Founding Partner, Mr. Jiewei Gong, and Yida Capital Investment Director, Mr. Junye Shen, concerning their current challenges as entrepreneurs and trends in the entrepreneur investment space.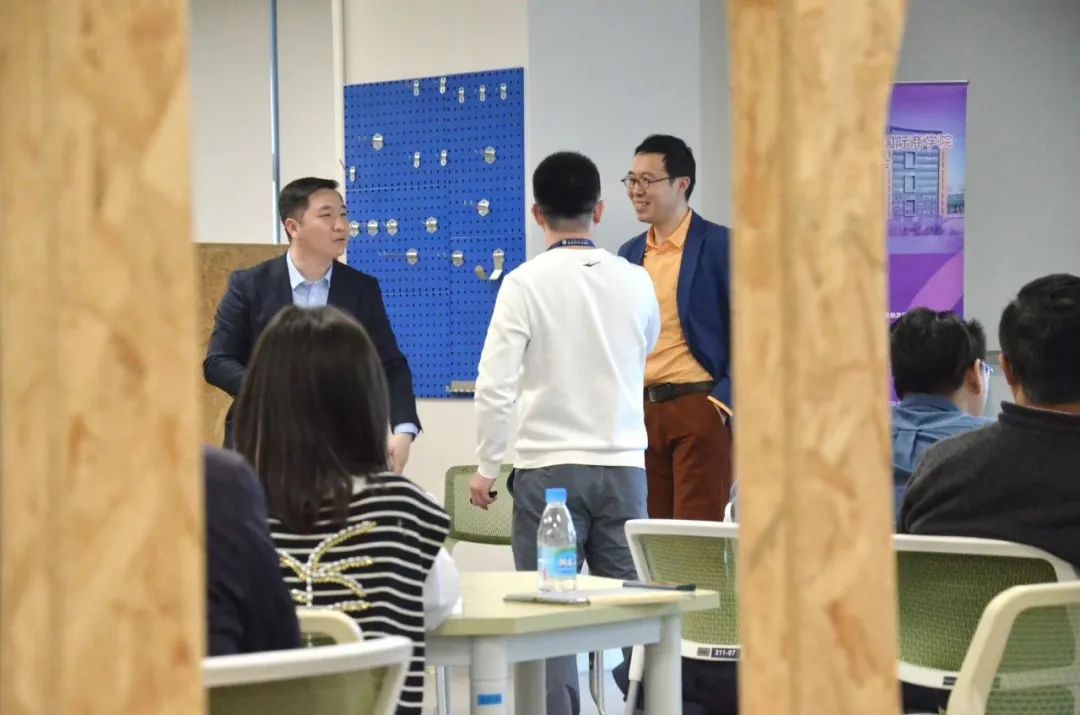 After the gathering concluded, participants said that they had learned a great deal of useful knowledge on all of the topics discussed, with many saying that they were looking forward to the next sharing session.