On March 22, 2023, the School of Cultural Technology conducted a training session on the operation of the immersive recording studio equipment, various software and precautions. The training was attended by more than 10 people, including many professors and our lab technician of the school.
It is reported that this training is to let the professors for our available recording equipment, sound editing system, and so on to have further understanding. The immersive sound studio is the latest feature classroom opened by our school, and the equipment and facilities inside are all the advanced versions of the top brand in the market. The training was divided into a simple basic introduction and hands-on exercises. After the initial explanation and demonstration by the equipment supplier, our professors were invited to do hands-on exercises to ensure the practicality of the training. The training will continue in order to prepare the professors to make full use of the available resources for more diversified courses in the future.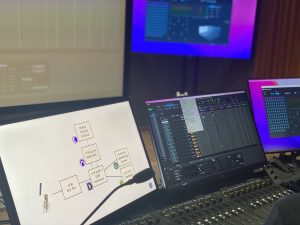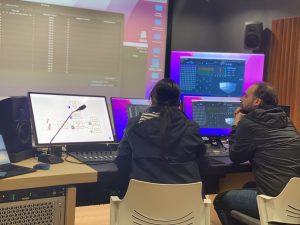 Training first on the acquisition of audio, recording equipment, sound system, installation process, daily management, use of the process and other aspects of the introduction and requirements, for the use of the attention to key training. This training invited our vendor Ms. Zheng to focus on the production signal process (Dolby Atmos Home Entertainment production system); the inner pass covers the Dolby Atmos Home Entertainment production environment build, Dolby Atmos Render settings introduction and monitor settings. In the future, Eucon software, MTRX Studio equipment and software control interface introduction, Dante Controller and other systems will be further introduced and explained as well.