As a trendy film genre, documentaries are becoming increasingly popular. Recently, Qian Zhuang, academic staff from the School of Film and TV Arts at Xi'an Jiaotong-Liverpool University, served as a post-production producer and participated in the production of the independent documentary "The Last Year of Darkness" directed by American director Ben Mullinkosson.
The feature-length documentary was shortlisted for the "NEXT: WAVE AWARD" competition unit at the Copenhagen International Documentary Festival (CPH:DOX), the largest documentary film festival in Northern Europe, and received a special mention award. In March of this year, Zhuang went to Copenhagen to attend the premiere of the documentary.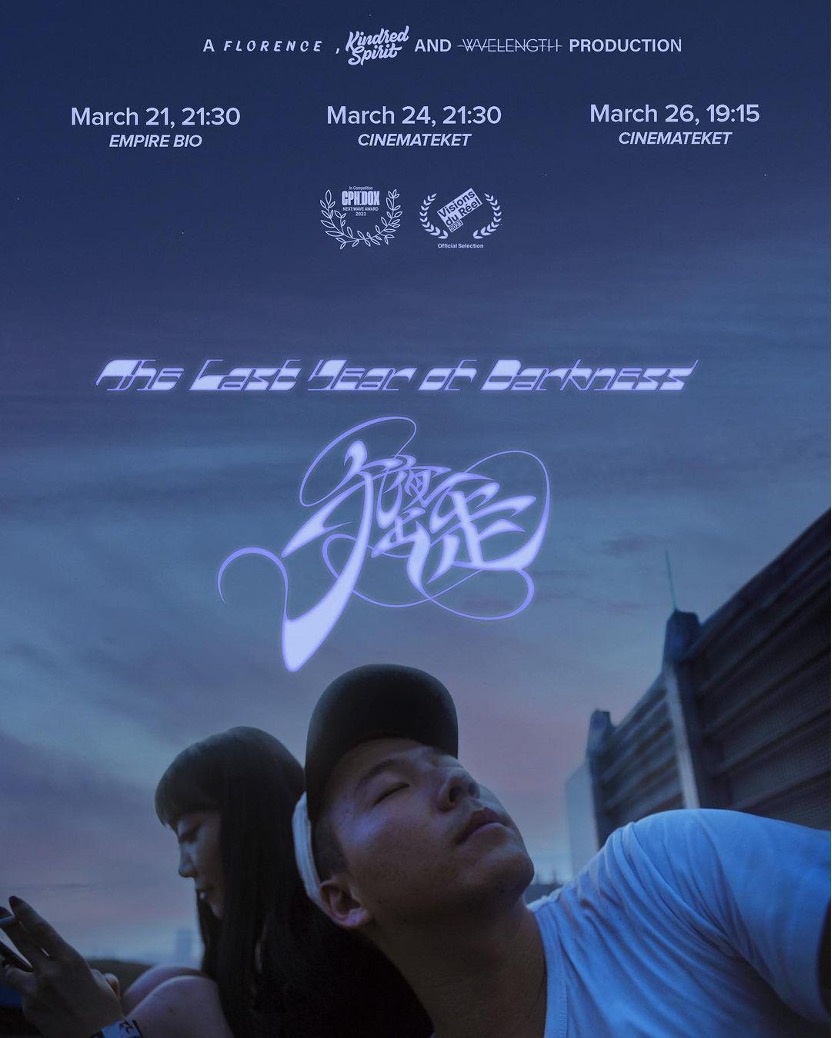 "The Last Year of Darkness" poster
The documentary was shot in Chengdu, Sichuan. It took five years to complete and focuses on the integration and conflict between contemporary Chinese youth and subcultures with distinctive characteristics in the rapid urbanization process of modern China. The jury not only recognized the creativity of the film's content but also highly praised the level of its production.
As a post-production producer, Zhuang emphasized this position's crucial role and responsibilities in documentary production. In addition to establishing an efficient workflow in the initial stages, the post-production producer's primary responsibility is effectively coordinating communication among various post-production teams and team members. They also need to arrange for the backup, sorting, and distribution of shooting materials to ensure the completion of the post-production process within the planned timeline.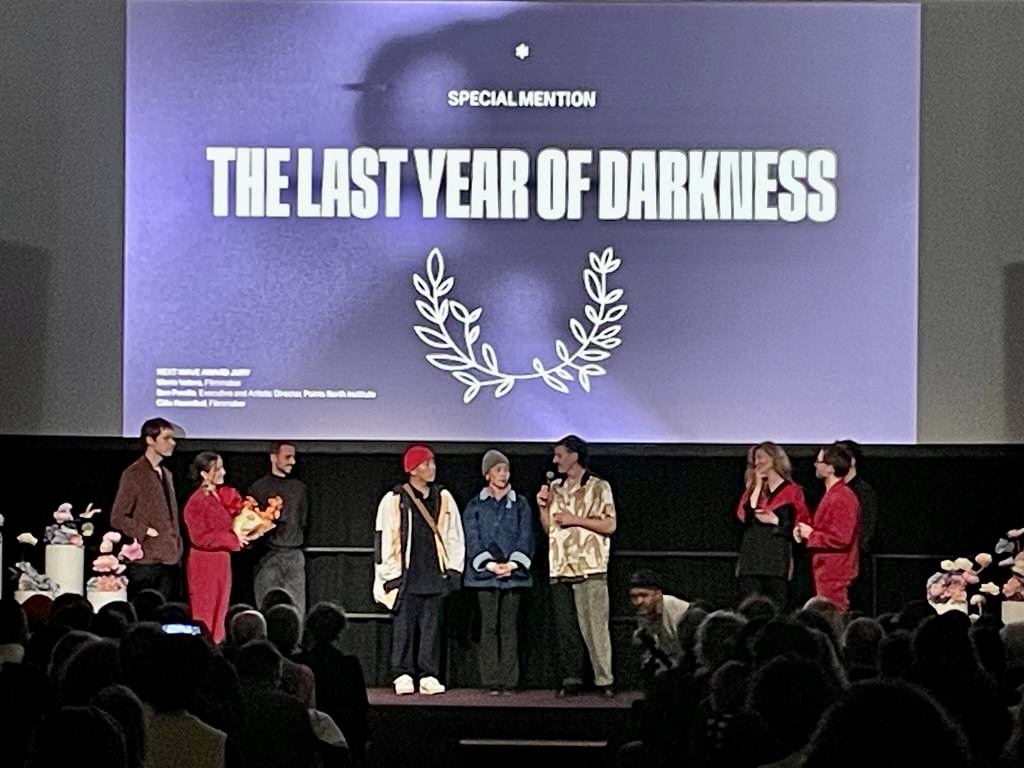 Award ceremony
Zhuang had prior experience in documentary production as an assistant editor in two feature-length documentaries before joining "The Last Year of Darkness" team. As a result, she had a clear understanding of the post-production process of documentaries. However, taking on the role of post-production producer for this project meant increased responsibilities, as it required her to oversee the entire project's shooting materials and post-production progress.
The independent documentary "The Last Year of Darkness" was produced by an international team of part-time participants whose members are scattered worldwide. Most team members gather together because of their interests and passion. This uniqueness increased communication difficulties but also brought diverse perspectives to the project. Zhuang's post-production involvement lasted for nearly three years.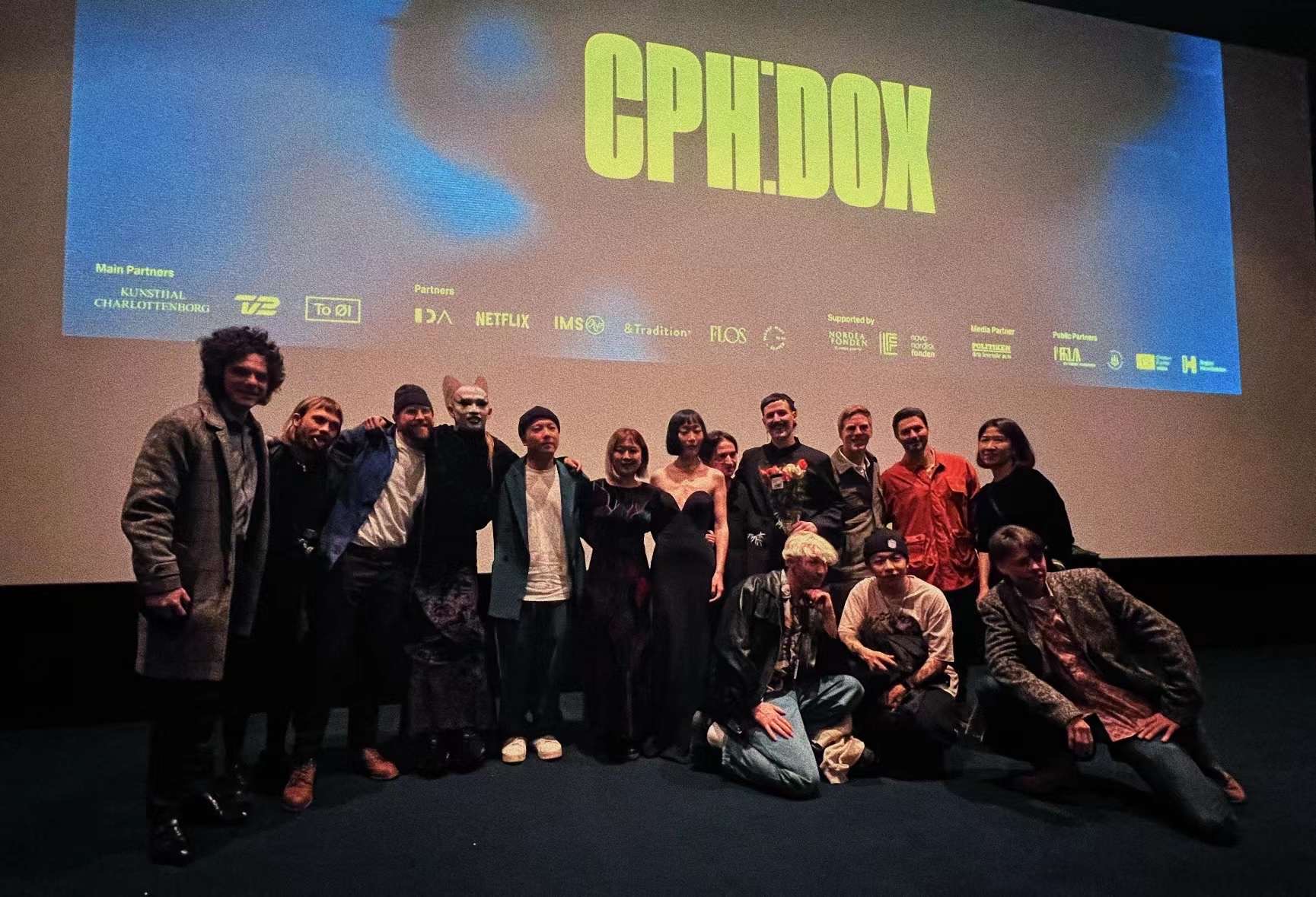 Team photo (top row, first from the right, Zhuang Qian)
"Our director, Ben, is based in Chengdu, while the producer, Sol, is in Beijing. The sound team is in New York, and the editor is in Los Angeles. As for me, I travel between Suzhou and Shanghai," says Zhuang. "At one point, a colleague went to Thailand and couldn't return due to the pandemic, so he had to stay there to complete the assistant editing work."
"Maintaining the integrity of shooting materials and ensuring smooth progress is crucial for a post-production producer," says Zhuang. "Thankfully, there were no material losses or setbacks due to work negligence during the production of 'The Last Year of Darkness'."
Like film producers, post-production producers must handle numerous trivial matters and thoroughly understand the entire creative process. For film students who want to become producers, Zhuang emphasizes the importance of having a strong sense of responsibility, exceptional time management and organizational skills, patience, and the ability to manage stress.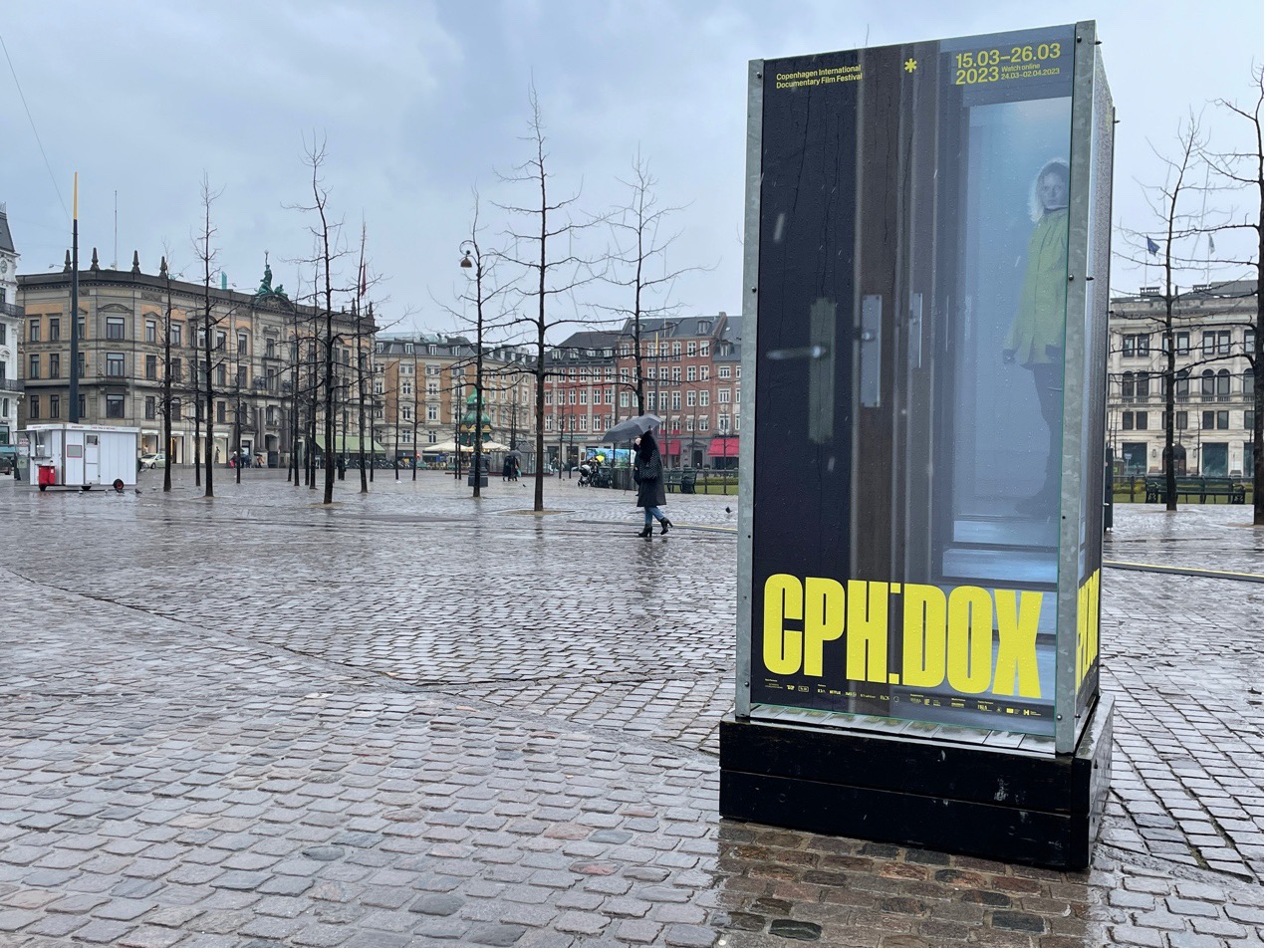 "At the film festival, a British audience gave me quite encouraging feedback," shared Zhuang. "He said he hadn't seen a film about the current lives of young people in China for a long time and that it increased their understanding of Chinese youth. This may have also brought China closer to other countries." Participating in film festivals allows you to communicate with other documentary creators, premiere your work on the big screen, and directly engage with the audience. For Zhuang, these experiences are very meaningful.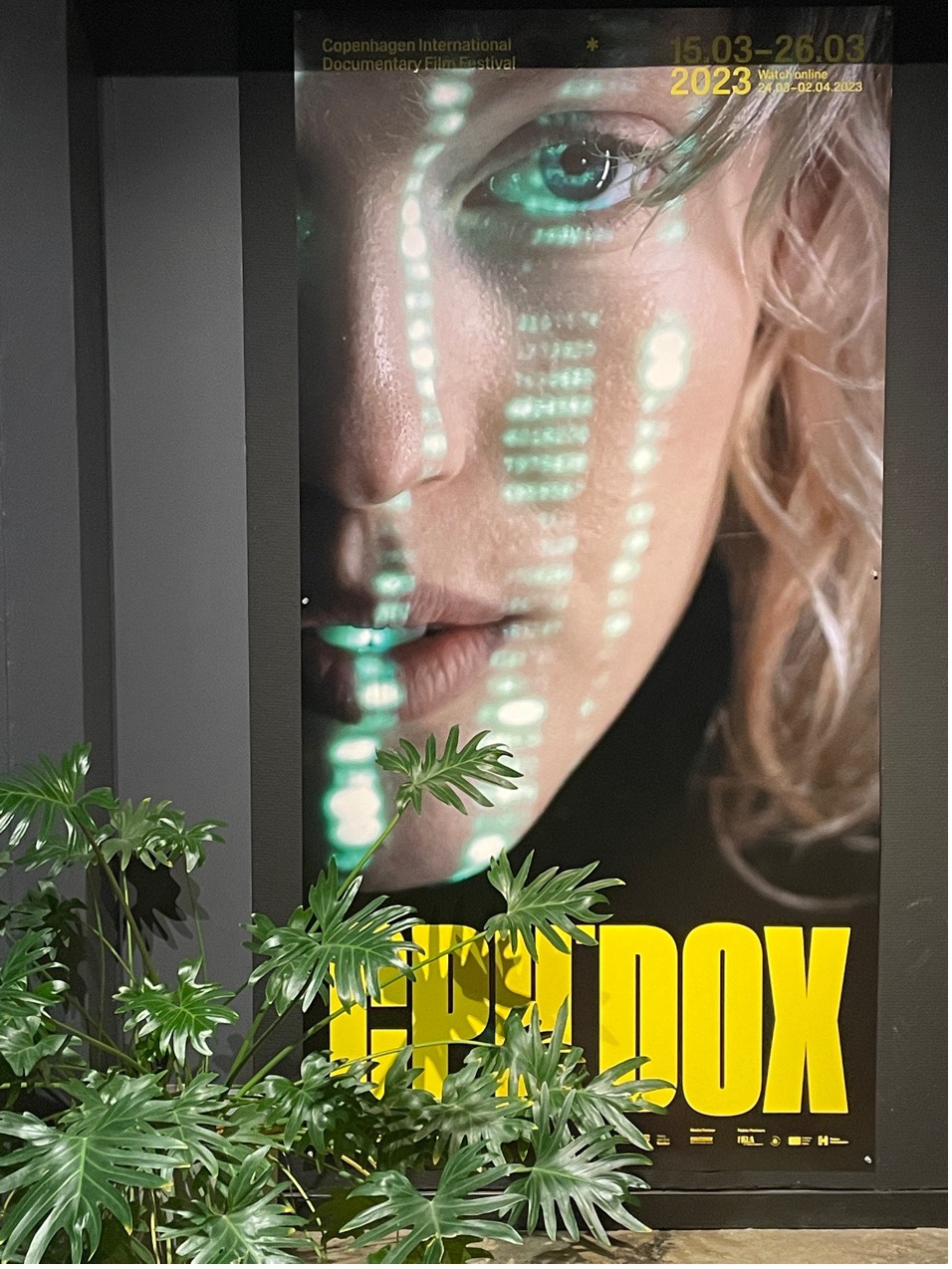 "Making a film is a collaborative process, and every contribution is significant," Zhuang emphasized. She encouraged students to work hard and seize the opportunity to participate in film festivals, not only to showcase their own work but also to learn from filmmakers worldwide about what they're doing.
By Wenzhen Li
Photos courtesy of Qian Zhuang