"Reading together actually inspires me a lot in researching and writing," says Danxue Zhou, a Year 3 PhD student in China Studies from the School of Humanities and Social Sciences.
This academic year (2022-23) Dr Marco Pellitteri, associate professor of media and communication, designed and launched a "Reading Group" for the PhD students of the School of Humanities and Social Sciences, which is indeed a pioneering project in XJTLU's history.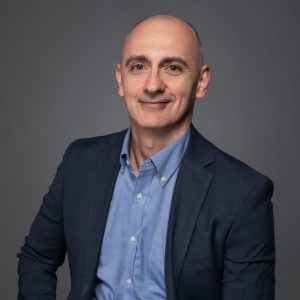 The purpose of this Reading Group is to engage our PhD students in the discovery of selected seminal works that bear a general relevance in the disciplines of the social sciences and humanities.
"Today's PhD students are trained through methodology seminars and the reading of much current scholarship (namely, up-to-date journal papers mainly), but are not given the opportunity to read much of the classic scholarship in their respective disciplines," says Dr Pellitteri.
"This Reading group does not have, at the present stage, the pretense of comprehensiveness, but it provides a contribution to give our PhD students hints on some crucial moments in the history of thought, and on the paradigms and theories that have shaped our disciplines."
In the initiative devised by Dr Pellitteri with the support of the School and PGR Program, this vision is implemented through the reading of outstanding classic books appeared from 1830 to 1980 in disciplines such as sociology, literature studies, semiology and linguistics, international studies, and political philosophy. "1830-1980 is precisely the 150-year time frame inside which the seminal texts are chosen."
Academics from different fields present the seminar sessions, including Dr Pellitteri himself from the Department of Media and Communication, Dr Debora Malito from the Department of International Studies, Dr Xi Liu from the Department of China Studies (who chaired the seminars already conducted in semester 1), as well as Dr Sophie Sturup from the Department of Urban Planning and Design, Dr Thomas Duggett from the Department of Literature, and Dr Pawel Zygadlo from the Department of China Studies (who are scheduled to chair the seminars of semester 2).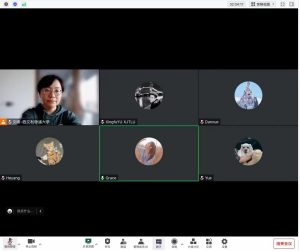 "Within the above-mentioned time frame (1830-1980), a book or a group of shorter essays is chosen for each 'cycle'. A cycle consists of 3-4 weeks dedicated to the study of the chosen book or selected essays, and at the end of that time, a round table is organised, chaired by a professor and joined by the students who had enrolled in that cycle," Dr Pellitteri adds.
This has been found to be of vital importance for our PhD students' research. "The first and third cycles were quite useful for me. The first one was about Walter Benjamin's 'The work of art in the age of its mechanical reproducibility' and the third cycle was on Raymond Williams's Culture and Society, 1780-1950. Both of these works are classics, and I should read them over and over again."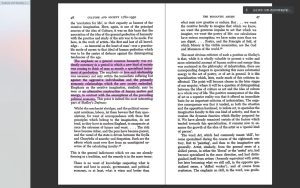 The cycles, says Dr Pellitteri, are designed for a meaningful purpose: "In the two semesters of this a.y., there are a total of six cycles. The books were chosen based on a variety of thematic clusters, such as 'Cultures and societies,' 'Media technologies and processes,' 'Literature and culture,' 'Language and communication,' 'Political philosophy and societies,' etc. There are, by design, mutual crossings, intersections, and a marked interdisciplinarity."
Besides the methodological training for PhD students usually conducted by the School, the Reading Group is a pilot, experimental seminar series whose format serves the purpose of enhancing PhD students' learning and researching experience.
"These seminars are amazing, since we don't get many chances to talk about our projects and receive feedback from people outside our field, in an academic but yet not that formal setting," says Yue Zhou, another Year 3 PhD student in China Studies.
Similar views have also been shared by Zhou (Danxue): "This reading group provides an opportunity to engage in critical dialogue with peers who have different perspectives and research interests. This can help me to see my research from different angles and consider new approaches that I may not have thought of on my own."
This Reading Group will be a continuous learning support and the prospect is to offer it on a regular basis: students expressed their intention to join the next sessions.
"My hope would be that of including, in the PhD program training in our School, at least one module on histories, theories, and paradigms of the social sciences and humanities, from the historical basics of, say, logic (Plato, Aristotle…), to the modern era. Other colleagues share this idea. In all this, a key aspect would be that of an intellectual pluralism, by including sources and paradigms from Asia and the Global South(s)," says Dr Pellitteri.
Although, currently, the Reading Group is mainly designed for students of the social sciences and humanities, as the coordinator of this initiative, Dr Pellitteri still sees the potential of having students from other academic fields joining in.
"In the framework of ecumenism and transdisciplinarity, some topics may be juicy for students across the University, or at least some Schools and Departments somewhat linked to the humanities and social sciences; for example, architecture students… Never say never!", Dr Pellitteri concludes with a smile.
By Ying Jiang