Professor Simon Jones, the new Dean for Xi'an Jiaotong-Liverpool University at the University of Liverpool, visited the XJTLU campus for the first time since his appointment in January. This is the first time a representative from the University of Liverpool has been able to visit since the pandemic began.
Commenting on his trip, Professor Jones says: "Having only recently started as Dean for XJTLU, I've been impressed by the ambition and growth of the University. I'm really excited about this opportunity to visit, to see the campus, and meet colleagues and students."
Professor Simon Jones meets with student representatives. Photo by Chen Xie
Professor Jones also represented the University of Liverpool at the postgraduate graduation. He says: "I feel honoured to be celebrating the success as part of your graduation ceremonies."
In addition to attending the ceremonies, Professor Jones has met with senior staff and students from across the institution, visited the Taicang campus, and hosted a session for parents of prospective 2+2 students.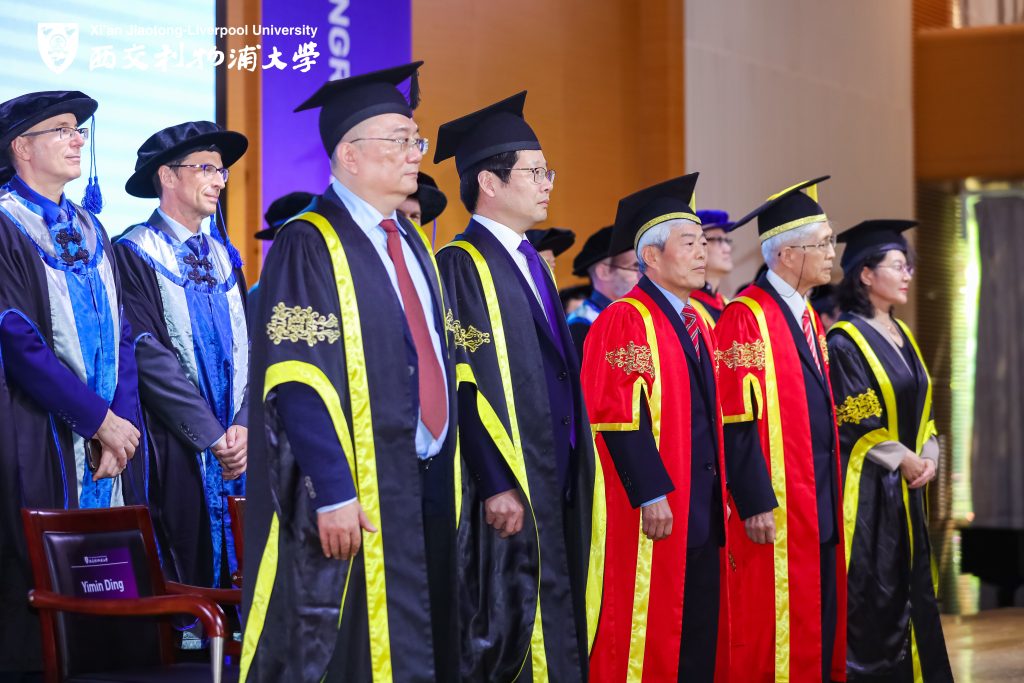 Professor Simon Jones (second from left) attends the postgraduate graduation ceremonies
"The partnership of the University of Liverpool and XJTLU has grown from strength to strength since it began, developing a wealth of innovative, high-quality programmes spanning undergraduate and postgraduate areas. These programmes have allowed our staff to share best practices in programme design and assessment in a unique fashion, with the collaborative nature of our partnership offering exciting new opportunities in teaching and research.
"At the same time, international exchanges have given graduates from both institutions the ability to broaden their outlook and become more aware of the skills needed to thrive in a rapidly changing world. The collaborative model of the University of Liverpool and XJTLU has shown time and time again the strength in working together to deliver a unique educational experience, led by the forefront of modern research to provide solutions to global challenges," he says.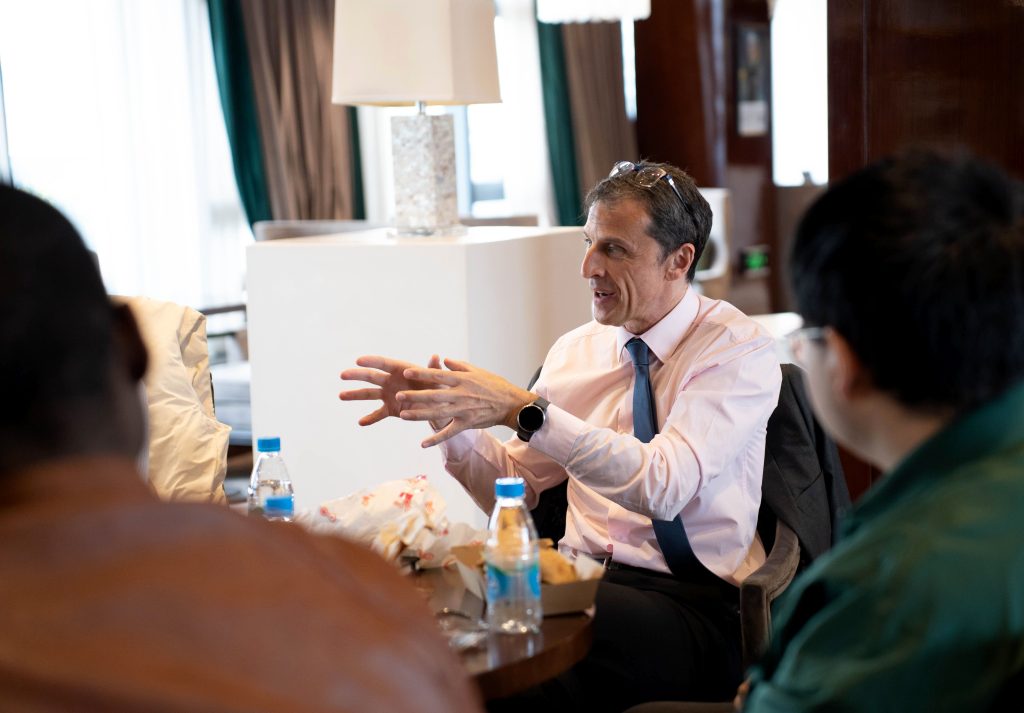 Professor Simon Jones talks to student representatives. Photo by Chen Xie
He looks forward to strengthening research collaboration between the two universities and to promoting educational opportunities for the benefit of both UK and China-based students.
Professor Jones began his new role on 3 January, taking over from the previous Dean, Professor Jeff Blackford.
By Patricia Pieterse and Ann Zhan