Professor Zhoulin Ruan took the mantle of Vice President of Academic Affairs at Xi'an Jiaotong-Liverpool University earlier this year, on 1 February 2023.
Since then, his work has added focus to key components of XJTLU's strategic development for the next five years, including:
continuing to explore the education model for international talents;
boosting research innovation;
amplifying the advantages of the University's strong programmes;
deepening the cooperation with Xi'an Jiaotong University and the University of Liverpool; and
increasing the quality of multi-location education and the University's student base.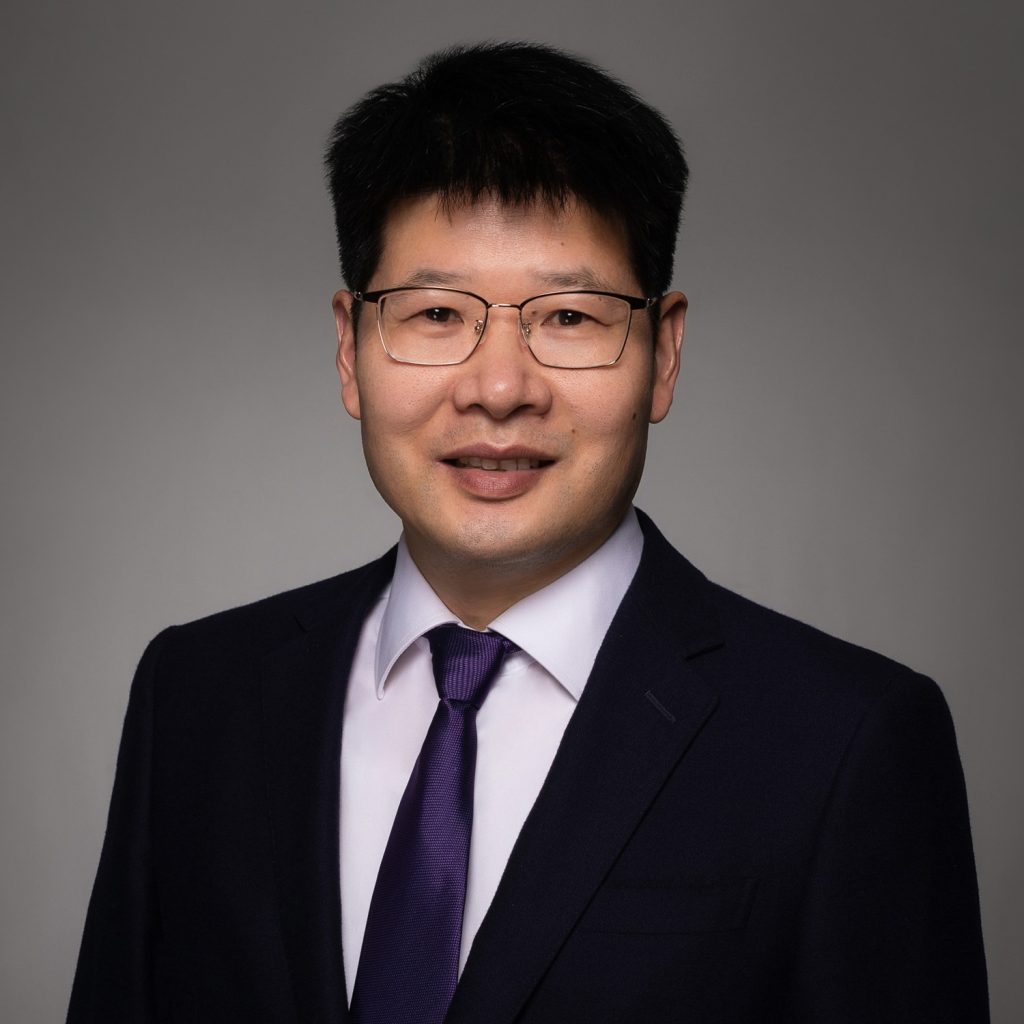 "It has been three years since the beginning of the pandemic. XJTLU has begun to recover and has returned to a vibrant atmosphere in teaching and research. We continue to build an international, diverse, academic-friendly campus culture that facilitates innovation and entrepreneurship, so that our students can have a multi-location learning experience," he says.
The beginning
Professor Ruan joined XJTLU in 2006 and has taken on multiple roles, including acting Deputy Director of the English Language Centre; Head of the Department of English, Culture and Communication; and Head of the Department of English. He also founded the Department of Languages and Culture, the first humanities and social sciences department at XJTLU.
Professor Ruan was appointed Academic Director of XJTLU's Graduate School in September 2020 and Associate Vice President in October 2021, with the goal of advancing the University's educational reforms and the making and implementation of development strategies.
In the autumn semester of 2022, a group of Year Two students participated in the first visiting programme to Xi'an Jiaotong University in Xi'an. Professor Ruan says it was a new exploration of XJTLU's education model. The University will further its cooperation with Xi'an Jiaotong University and the University of Liverpool to better integrate the traditions and advantages of the two parent universities into XJTLU's innovative educational system.
Postgrad futures
In addition to nurturing partnerships with XJTLU's parent universities, Professor Ruan says focusing on postgraduate education is a priority for him.
"Postgraduate education is closely related to a university's competence in programmes and scientific research. We plan to not only expand our postgraduate education but also improve its quality. In response to the national and city-level industrial development plans and future demand for skills, we will continue to develop postgraduate programmes that integrate industry, education and research and cultivate innovative students.
"We will focus on enhancing XJTLU's creativity in research and strengthen our advantages in various disciplines and areas; we will also use the groundbreaking industry schools as a platform to link research innovations from the University with technical innovations from industries," he says.
International links
Last September, the new base for XJTLU Entrepreneur College (Taicang) was officially opened. Professor Ruan says the new location in the city of Taicang doubled XJTLU's educational resources and extended its capabilities.
"Our students can not only learn onsite in Suzhou Industrial Park, but also in Taicang, as well as at Xi'an Jiaotong University and the University of Liverpool. This cross-campus, multi-location education offers students a more diverse, international and rich learning experience."
Professor Ruan also emphasises: "As the pandemic fades, XJTLU is doubling down on recruiting global educators and students, as well as ramping up international exchange programmes."
Among XJTLU's global educators, the University recently hired a dozen renowned professors from around the world.
"Professors represent the highest academic achievements of a university and the most advanced academic outlook," Professor Ruan says. "To learn more from our new professors, we have launched an open lecture series and plan to make it a signature project of XJTLU's campus and research culture."
By Luyun Shi
Translated by Xiangyin Han
Edited by Patricia Pieterse and Tamara Kaup