The launch ceremony of the XJTLU Research Institute of Quantitative Finance Strategic Committee, along with the Institute's annual symposium, took place at XJTLU on 8 – 9 April. Nearly 100 experts and scholars from academia and industry were invited to the event, joining the seminar and witnessing the unveiling ceremony.
In attendance were Professor Zhoulin Ruan, XJTLU's Vice President for Research; Professor Fei Ma, XJTLU's Assistant Vice President for Research; Zhidong Lu, Director of Suzhou Yangtze Delta Institute of Digital Finance; Minghua Yan, Director of the Financial Management Service Bureau of the Suzhou Industrial Park; Professor Jorg Bley, Dean of XJTLU's International Business School Suzhou; Professor Duo Wang from XJTLU's School of Mathematics and Physics; and Yunyu Jia, Chairman of Suzhou Kunce Technology Co., Ltd.
The scholars and entrepreneurs gathered together to announce the official launch of the institute's strategic committee and discuss relevant key issues.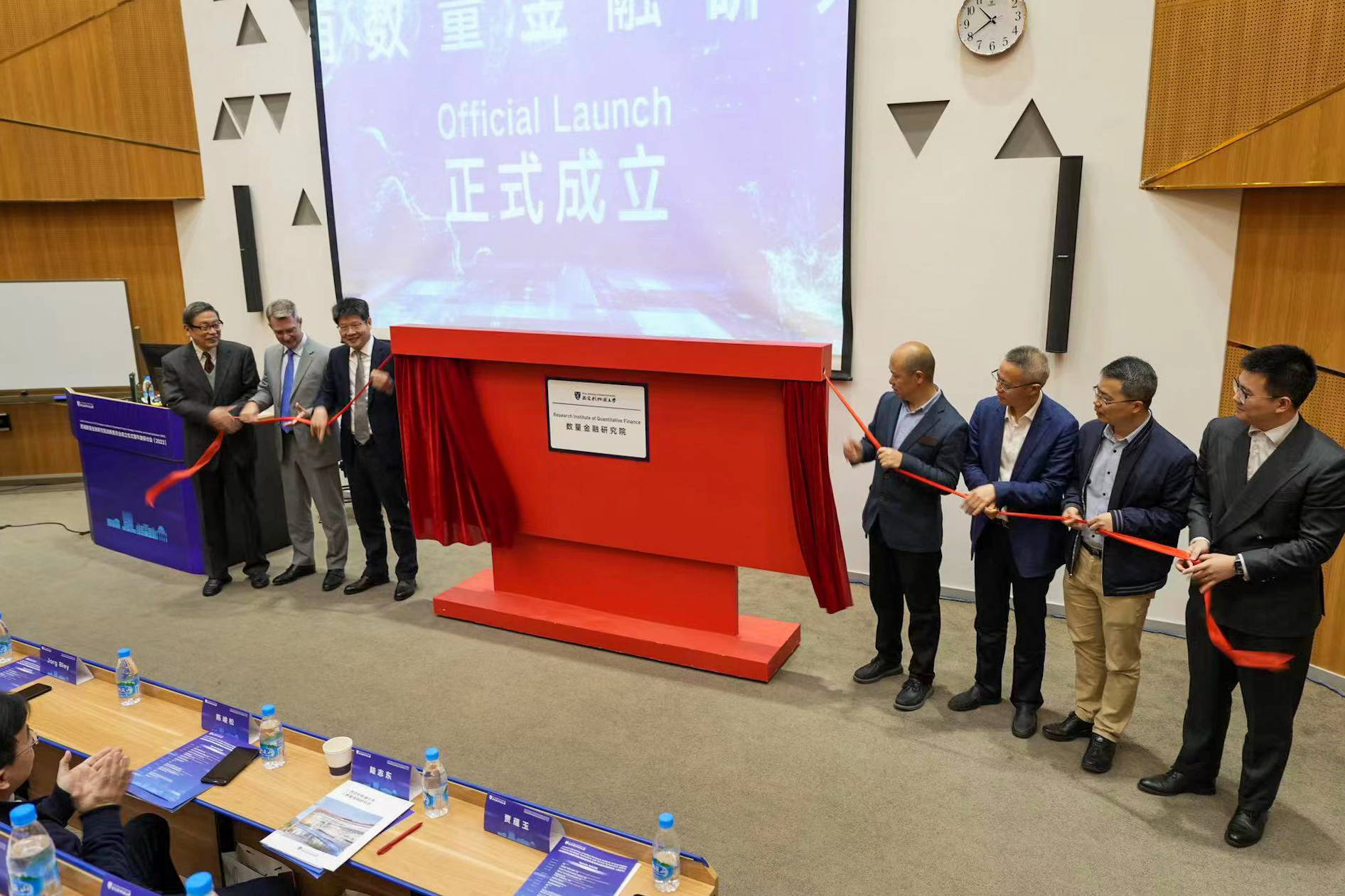 XJTLU Research Institute of Quantitative Finance to study and solve problems in financial practice using interdisciplinary approaches. Its goal is to become a research Institute that can influence the study of quantitative finance within China and throughout Asia.
Professor Ruan said in his speech that the remarkable development in financial technology over the past few years had gained the attention of the national government. As a Sino-foreign university supported by the Suzhou municipal government and Suzhou Industrial Park, XJTLU has not only been working to enhance students' knowledge and skills and boost students' competitiveness in the job market but has also been fostering collaboration across disciplines through interdisciplinary research projects.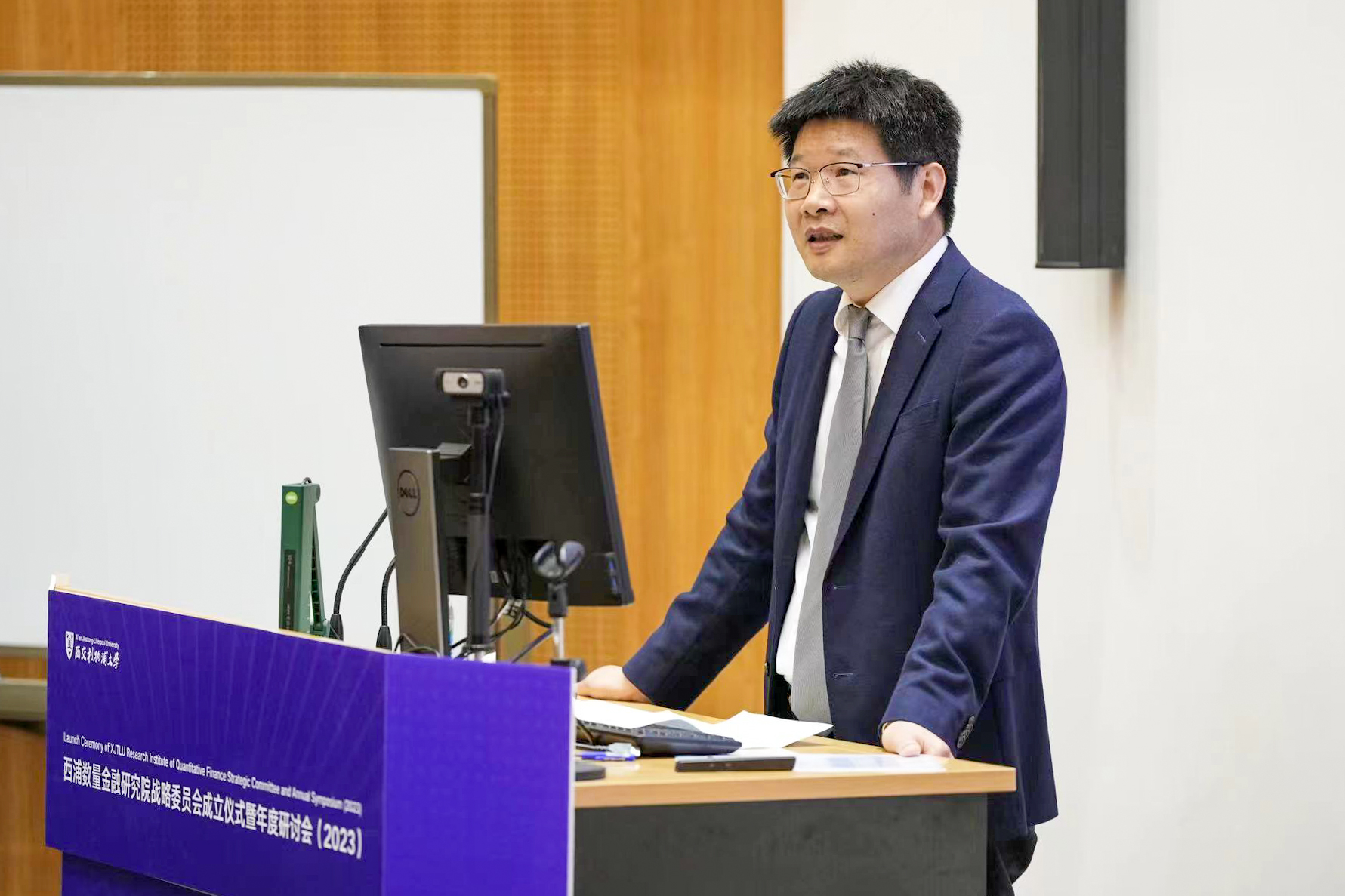 "We hope the exchange of ideas among the financial technology experts present at the symposium can offer us insights which can benefit our research innovation and talent development in finance. With a distinctive strength in financial technology, XJTLU will make a greater contribution to the development of the local economy," said Professor Ruan.
XJTLU Research Institute of Quantitative Finance has secured significant research results in the past few years, with over 100 papers published in academic journals and more than 20 papers presented at academic conferences worldwide. The Institute has also been awarded over 30 research funds from a variety of funding agencies and obtained nearly 10 intellectual property patents for its research projects.
"XJTLU Research Institute of Quantitative Finance is backed by the expertise of two advisory committees: the Strategic Committee and the Industrial Committee. Research conducted within the Institute spans across seven fields, among which are quantitative trading strategies and asset allocation technologies, financial stochastic modelling methods and asset pricing tools, and the application of artificial intelligence in financial technology," Professor Fei Ma said.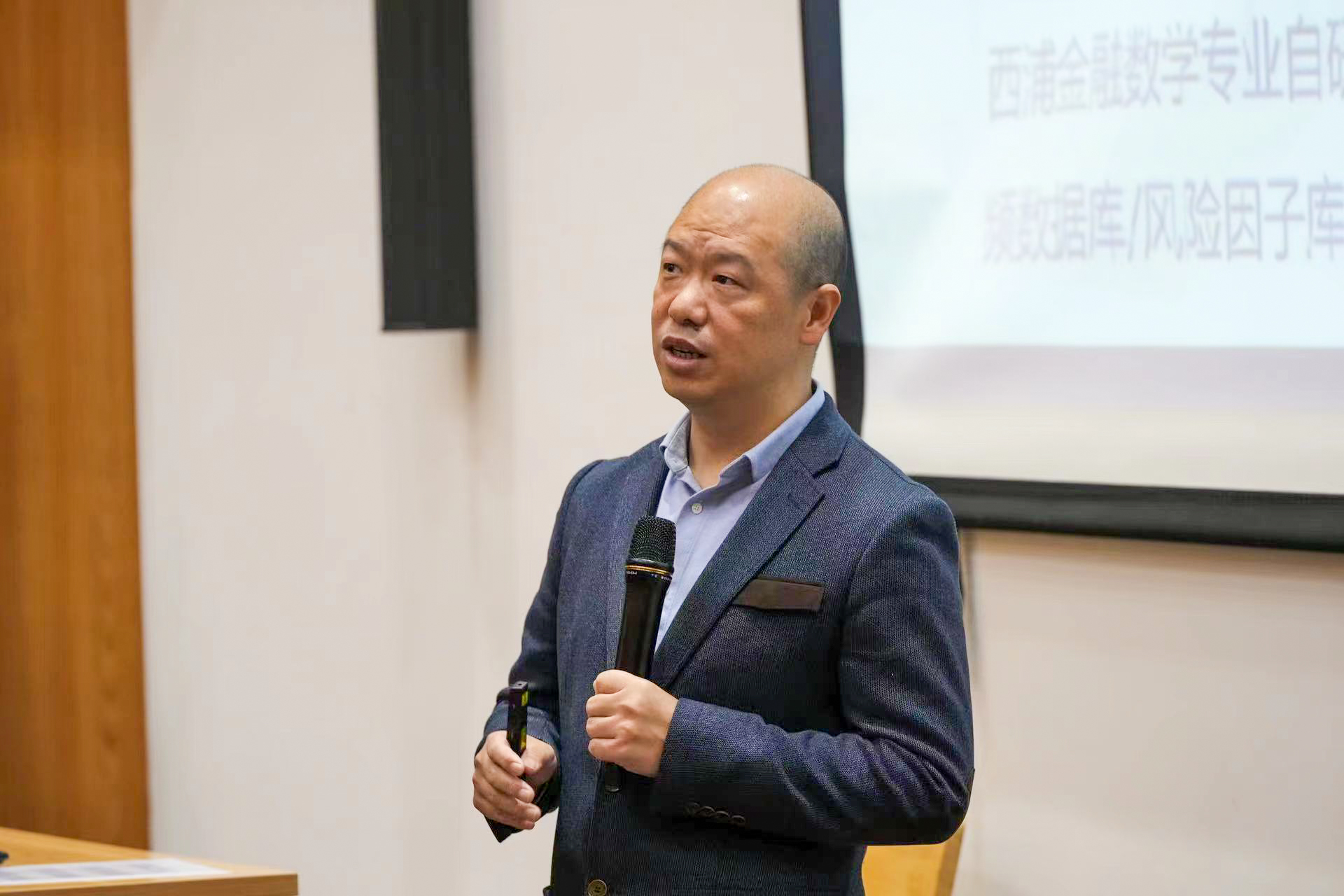 As the digital transformation process accelerates, the digital finance industry ecosystem is gradually taking shape, and multidisciplinary applications are increasingly being supported in the development of the social context. Director Yan hopes that by making full use of helpful resources and improving work models with wisdom gathered from multiple disciplines, XJTLU Research Institute of Quantitative Finance will develop better financial models and tools to advance the progress in the financial services aimed at innovation entities.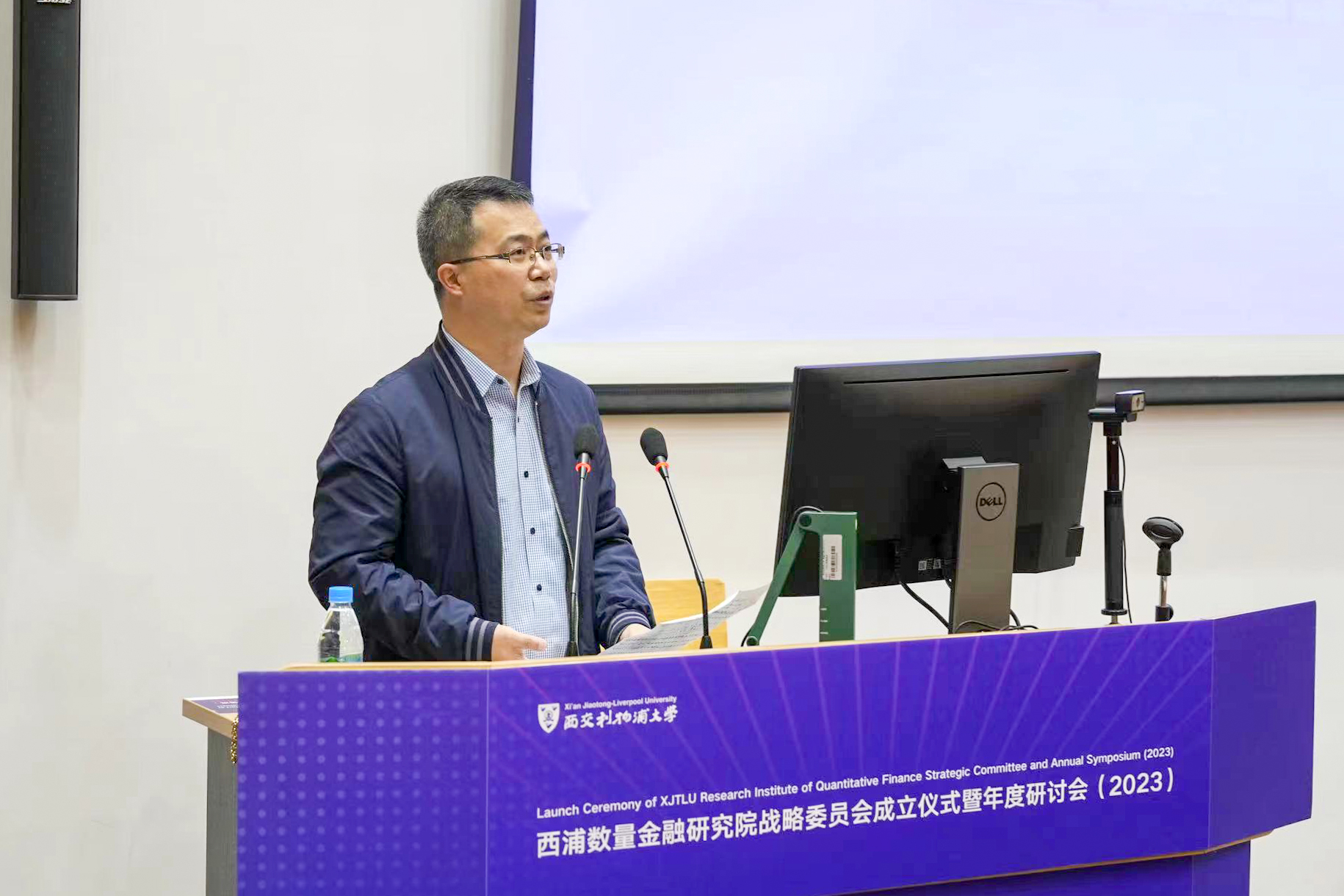 "I hope we can deepen cooperation with XJTLU in talent cultivation, academic research, and employment within the field of digital finance. We can design and deliver relevant courses together, invite industry experts to give lectures, offer students opportunities for field visits, internships, and participation in research projects, and facilitate joint research in digital finance," says Director Zhidong Lu.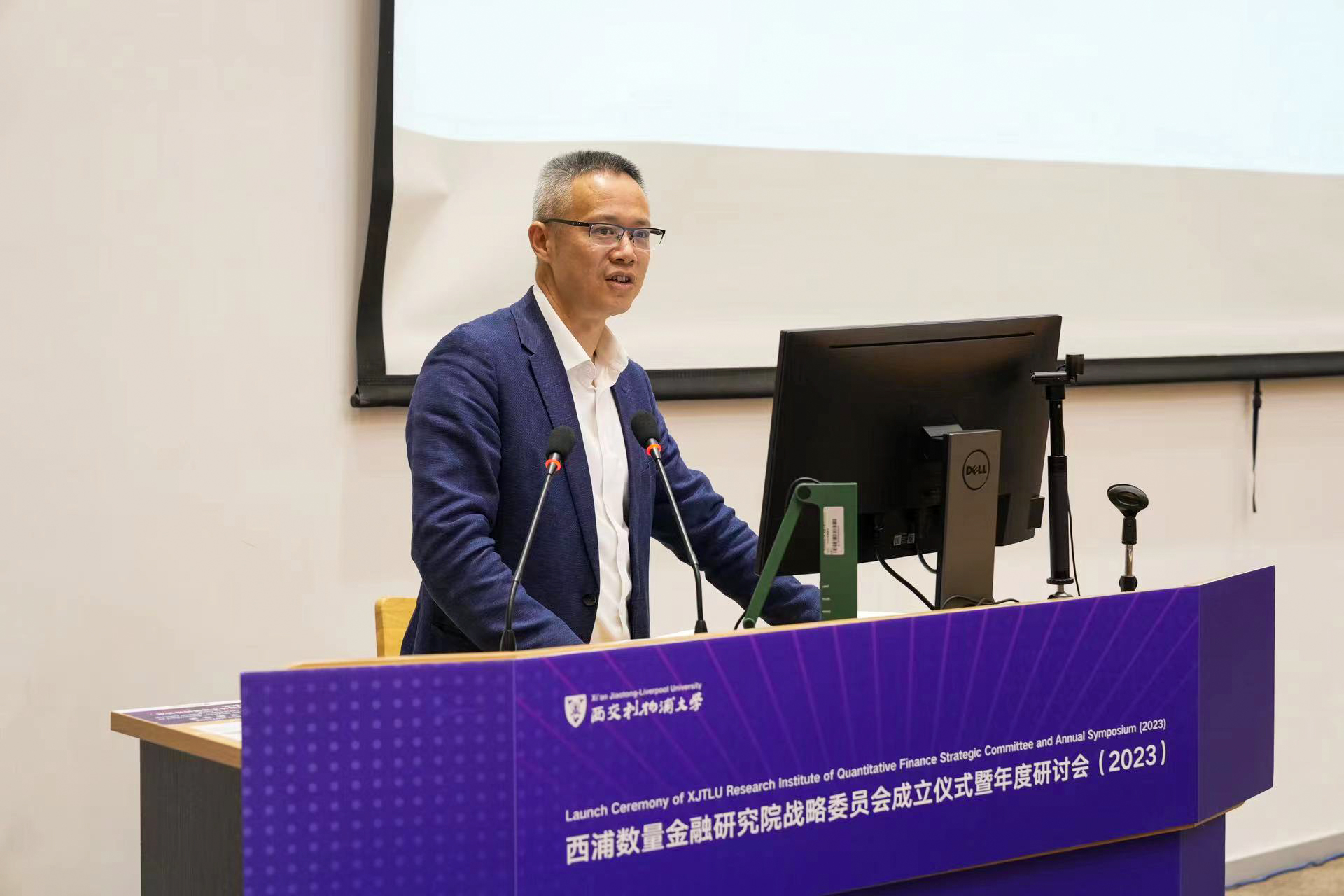 "The progress made by XJTLU Research Institute of Quantitative Finance can help improve the investment and financing environment within the Industrial Park and throughout Suzhou. The Institute's research results can also benefit the building of financial risk control systems for relevant enterprises, encourage the development of modern financial service enterprises throughout Suzhou, and ultimately, strengthen Suzhou and the industrial park's influence as southern Jiangsu's modernization construction demonstration zone," Professor Fei Ma concluded.
By Qinru Liu
Translated by Xueqi Wang
Edited by Ying Jiang, Yi Qian, Luyun Shi, and Catherine Catherine Diamond