【Guest Lecturer #1】Creativity at the Intersection of Disciplinarity and Culturality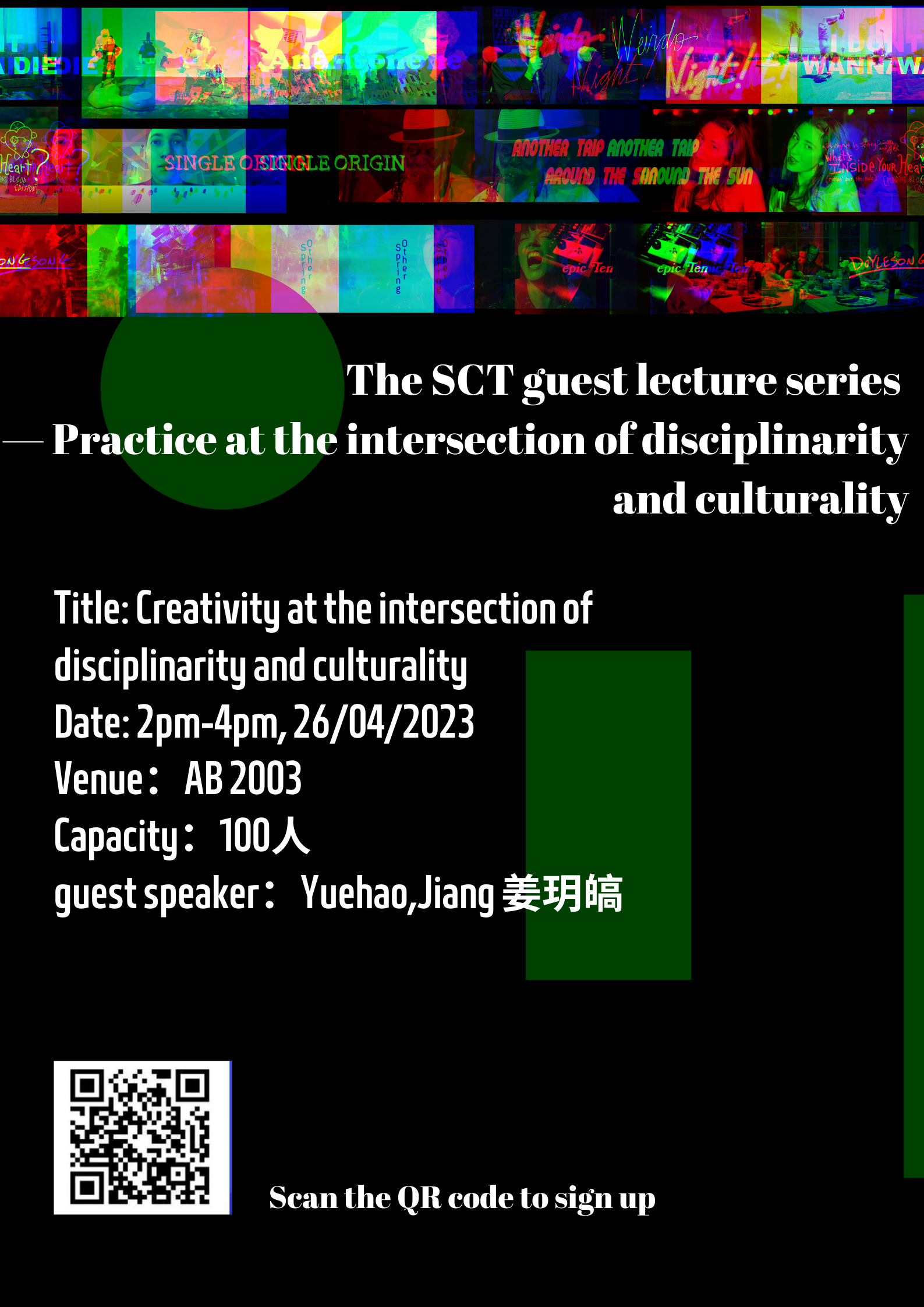 April 26th, a guest lecture on the theme of art and technology practice in a global context,entitled Creativity at the Intersection of Disciplinarity and Culturality, hosted by the School of Cultural Technology was officially held in classroom AB2003. This guest lecture aimed to introduce students to the different possibilities and perspectives within these related fields. Our goal is to provide a platform for learning and exploration, and to inspire students to pursue their passions in these fields through this guest lecture series. As a host, our faculty member Mr Zhonghao Chen invited UCLA graduate artist Jiang Yuehao to share her creative journey and story with the faculty and students about how she uses artistic creativity from both professional disciplinarity and cultural creativity.
Students and teachers from the School of Cultural Technology were very interested in this event, and more than forty students and teachers came to the artist dialogue event. After the lecture, Ms. Jiang also had a Q&A session with the students for almost two hours.
At the same time, the event site also provided exquisite tea breaks for the participating teachers, students and guests to taste, adding some more warmth and sweetness to the strong atmosphere of art exchange.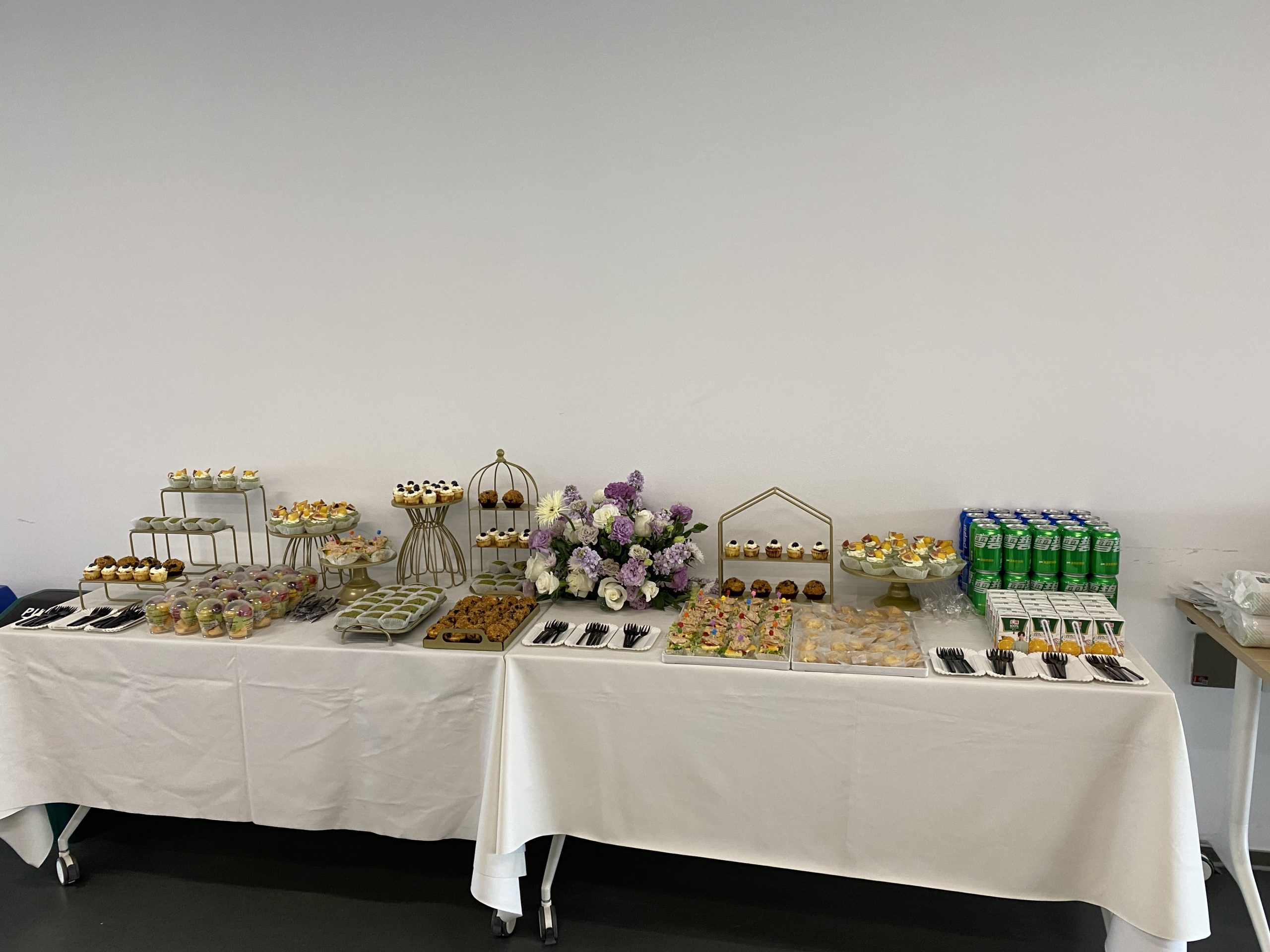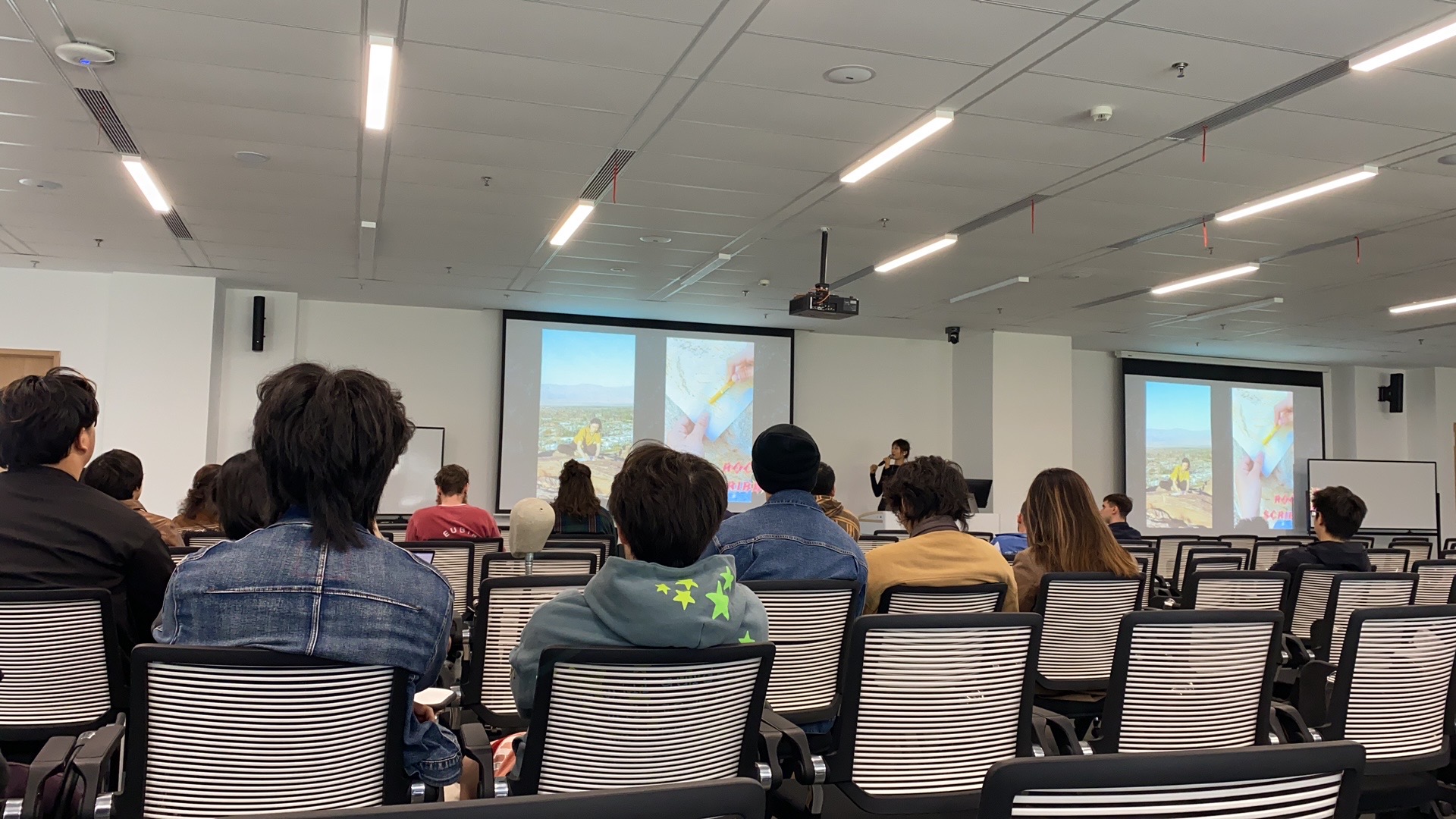 During the lecture, Ms. Jiang Yuehao was showing her creative works to the audience. The first one she introduced was the SHANZHAI SERIES cottage series. She explained the creation behind this series. She explained that the inspiration behind this series of works comes from the fact that Shanzhai objects are open source physical objects, which are constantly deconstructed and reshaped, using the concept and elements of "Shanzhai" to create the works of "Shanzhai".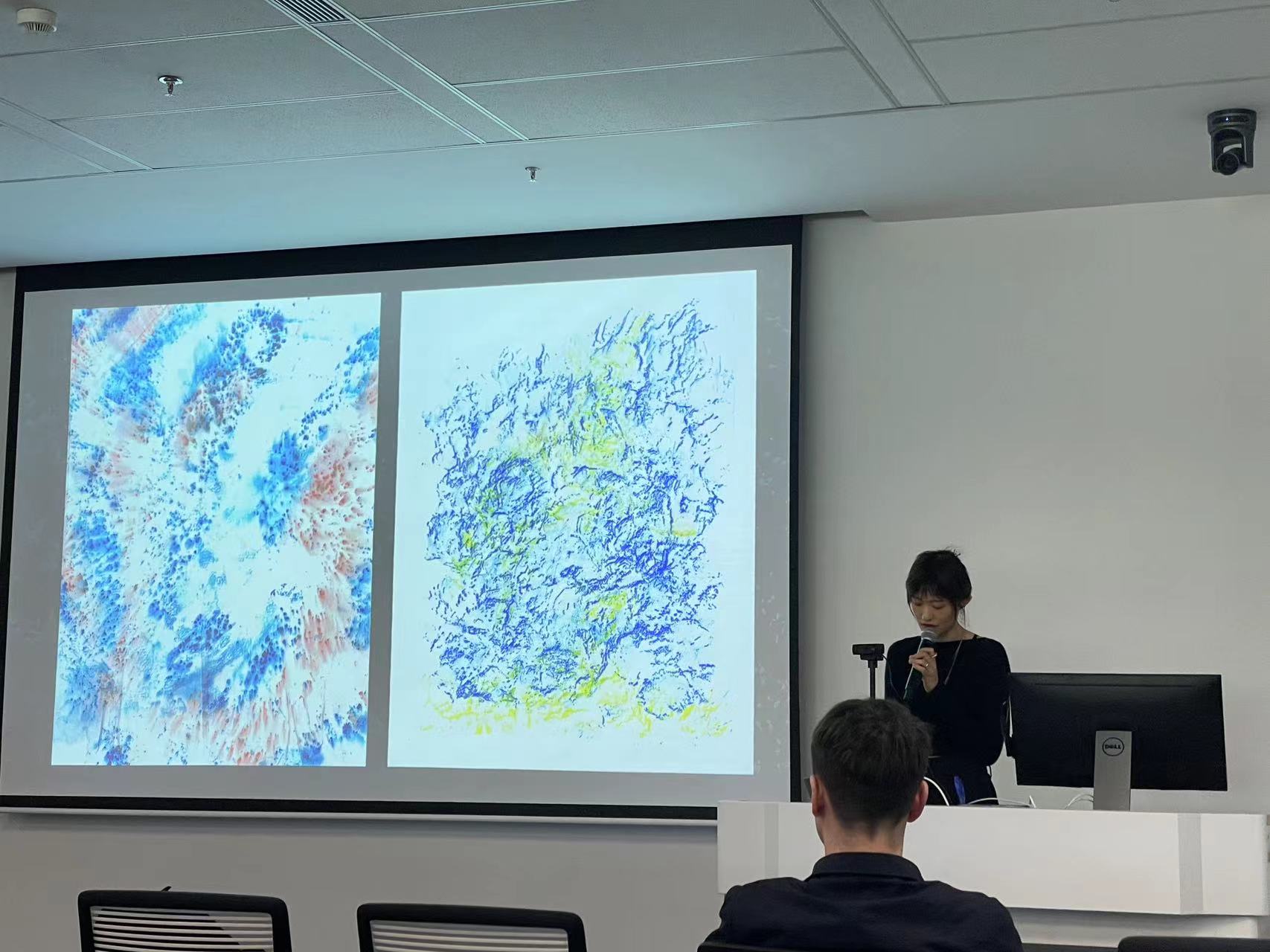 Afterwards, Ms. Jiang Yuehao showed the students her process of making these physical and projected digital media works in detail, including how she started from everyday consumer goods as the original material, then went through 3D scanning and modeling, CNC, vacuum forming, casting, then 3D rendering, 3D printing, and finally combined with projection and calibration to reach the final exquisite presentation of her works.
【Guest Lecturer #2】Heritage and Narrative Through Technology
Artist dialogue is an important part of the official academic activities of the School of Cultural Technology. Through close dialogue and communication with artists, students can combine the art theories they usually learn and the art practices they make, and make practical connections with contemporary artists' creations, and then come to a deeper understanding to make better creations.
On the following May 10, the same guest lecture series entitled with Heritage and Narrative through Technology was held at G2005. This event featured leading practitioners in their respective fields whose research focuses on any aspect of promoting cultural tourism and heritage through the use of contemporary technologies.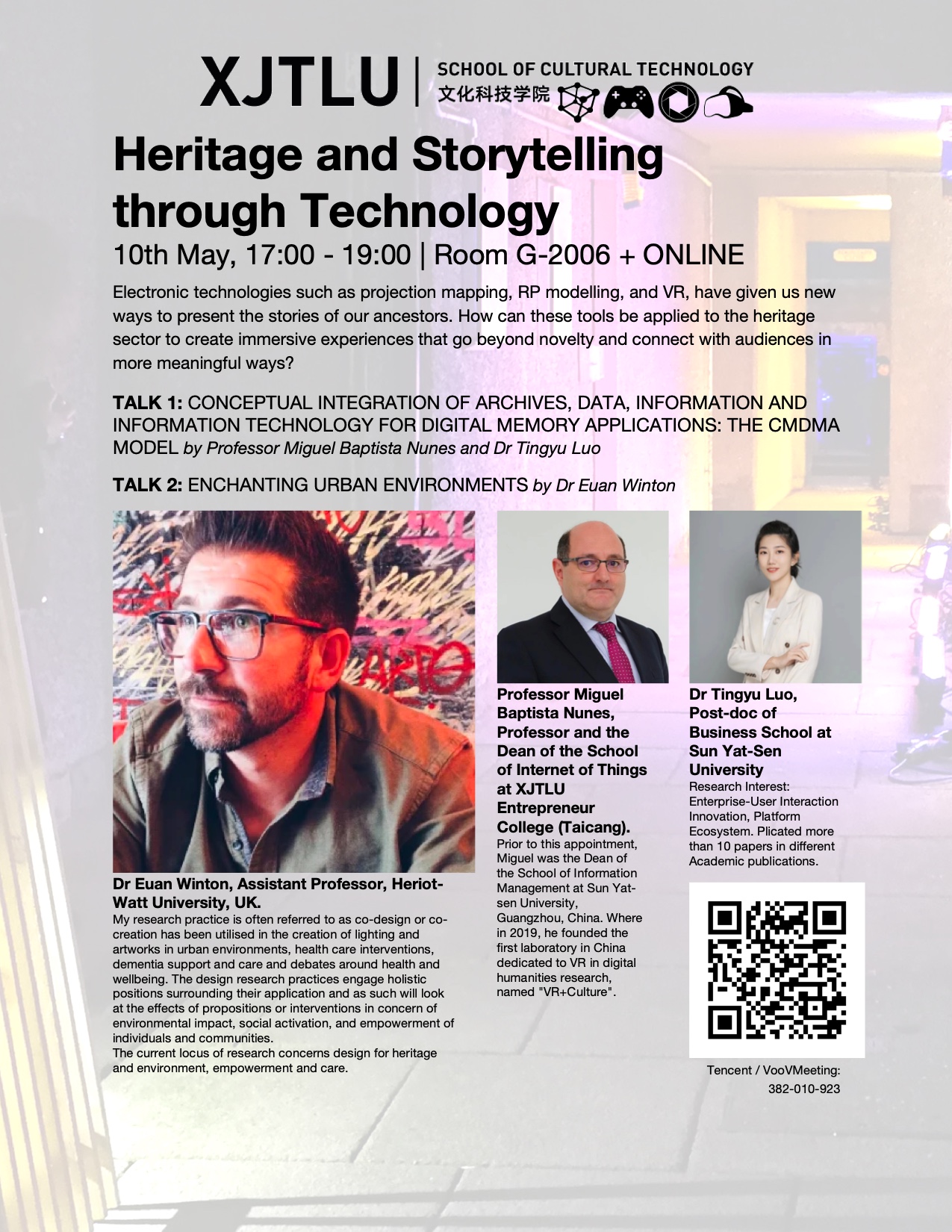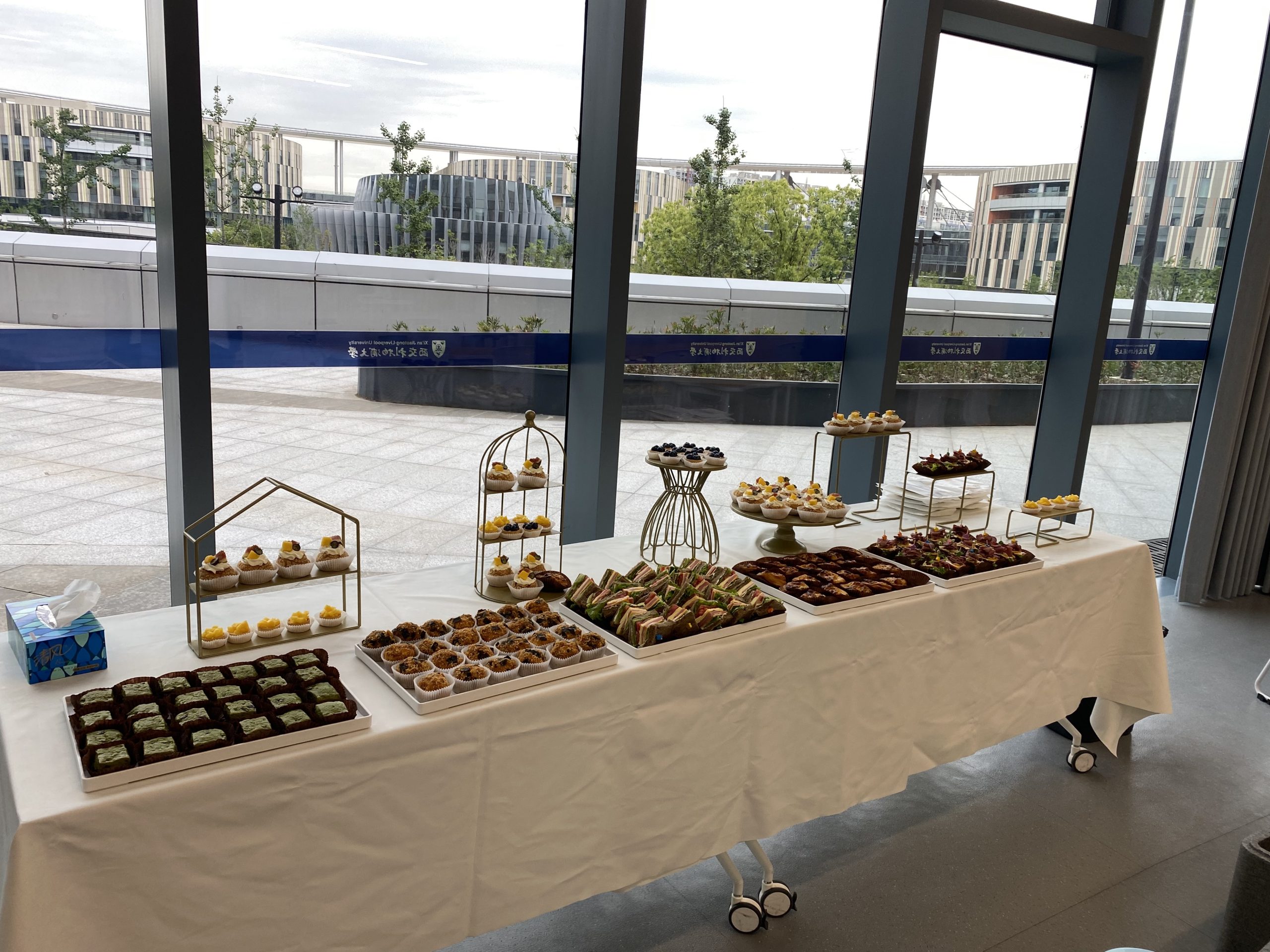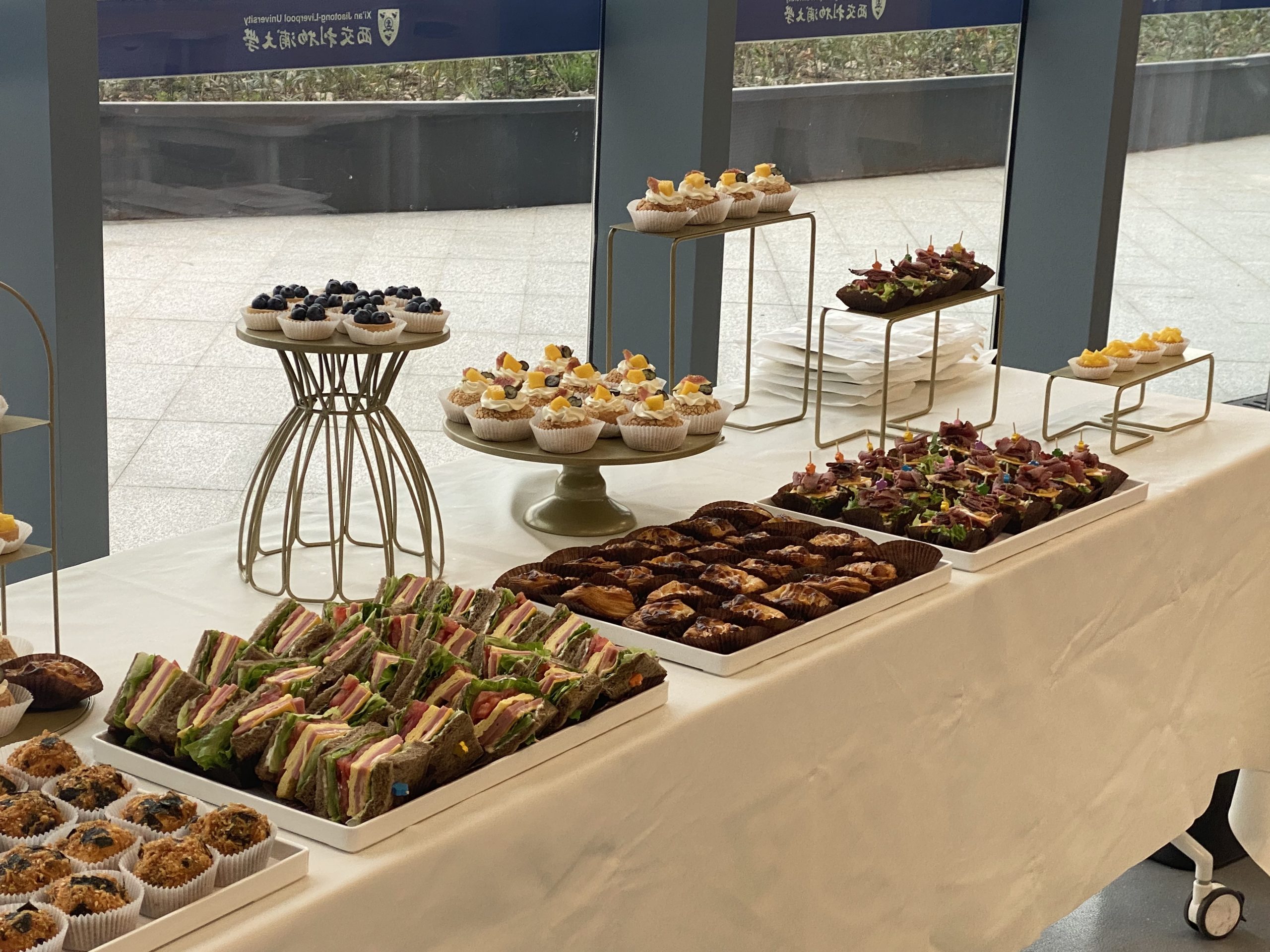 Electronic technologies, such as projection mapping, RP modeling and VR, offer new ways of presenting ancestral stories. How can these tools be applied to the heritage field to create immersive experiences that go beyond novelty and connect with audiences in a more meaningful way? In this online event, our speakers will offer theoretical and practice-based perspectives on this question from their very different but related approaches.
This event is organized by our Program Director, Professor Andrew O'Dowd, and is aimed at attracting an academic audience across the University who are exploring or interested in applying their expertise to these areas. We were also honored to have Professor Miguel Baptista Nunes, Dean of The Internet of Things (IoT), give a lecture to our students and share with us many anecdotes from his path of study. Afterwards, we also invited Dr  Euan Winton from Heriot-Watt University in Edinburgh to share with us.
The School of Cultural Technology guest lecture series will continue in the coming academic year, so please come and join us!
(Text: Zhonghao Chen, Andrew O'Dowd; Edited by:Ruinan Shi, Shuohao Xiao; Photos:  Ruinan Shi)