The Xi'an Jiaotong-Liverpool University (XJTLU) International Business School Suzhou (IBSS) Beijing Alumni Event, hosted by XJTLU and co-organised by the XJTLU Beijing Alumni Association, was successfully held on 1 July 2023. Eighty alumni and XJTLU faculty and staff met at the Modern Courtyard in Beijing to share their experiences after graduation and discuss their industry accomplishments.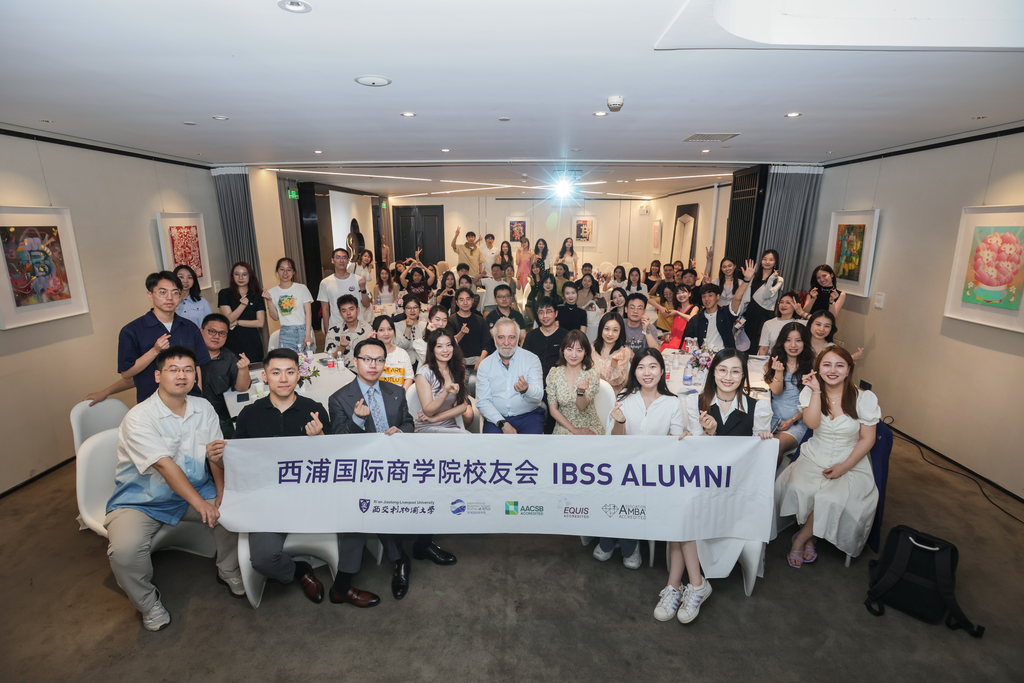 At the beginning of the event, Professor Roberto Dona, Associate Dean for Profession Engagement, gave a welcome speech, showing the alumni the new building and reflecting on the achievements of IBSS over the past few years. He said that this year marks the tenth anniversary of the establishment of the IBSS and also his tenth year with the School, and that he has witnessed the development of the School together with the alumni. He said:
IBSS is only ten years old, but it has already been awarded the triple accreditation of AACSB [Association to Advance Collegiate Schools of Business], EQUIS [European Quality Improvement System ] and AMBA [Association of MBAs] for business schools. IBSS is still young and its growth bodes well for the growth of our alumni here. We have come to Beijing to meet you and hope that you will return to your alma mater this September to see what it has become today.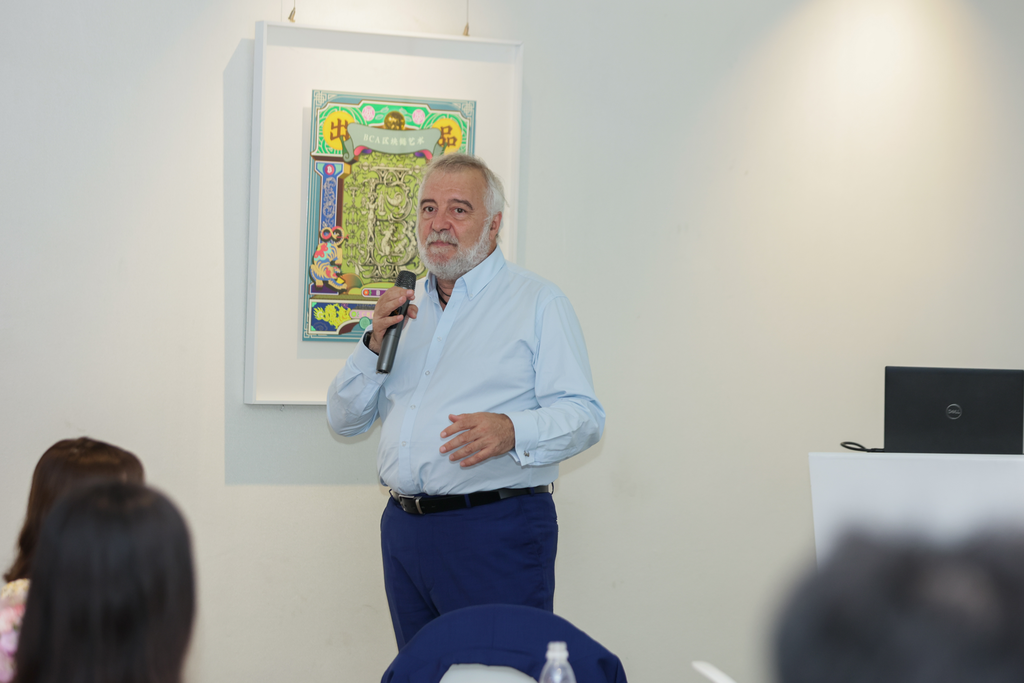 Professor Roberto Dona
Ms Yao Zou, IBSS Corporate Recruitment Manager and Acting Alumni Manager, followed up with a presentation on potential partnership opportunities and benefits of being an IBSS alumni.She mentioned that IBSS has developed a sizeable alumni group and regularly organises a wide variety of alumni events, catering to different regions and industries. IBSS actively collaborates with Chinese and foreign companies, organising regular forums to discuss topical or contentious issues and share industry insights, as well as workshops to provide lifelong learning opportunities, such as soft skills enhancement for our alumni. IBSS will always support lifelong learning and the future career development of our graduates. In addition, IBSS's customised executive training programmes and a wide range of part-time master's opportunities are available to alumni at a partial discount. In her speech, Ms Zou affirmed the importance of alumni in the development of the IBSS and hoped to see more in-depth collaboration with members of our network in the future.
Ms Yao Zou
In the subsequent free exchange session, the alumni also briefly introduced themselves in turn, shared their current industries and the areas they wish to pursue in the future, and had a lively and in-depth discussion on the development prospects of different careers and life in Beijing, and reached some interactive cooperation between industries on the spot.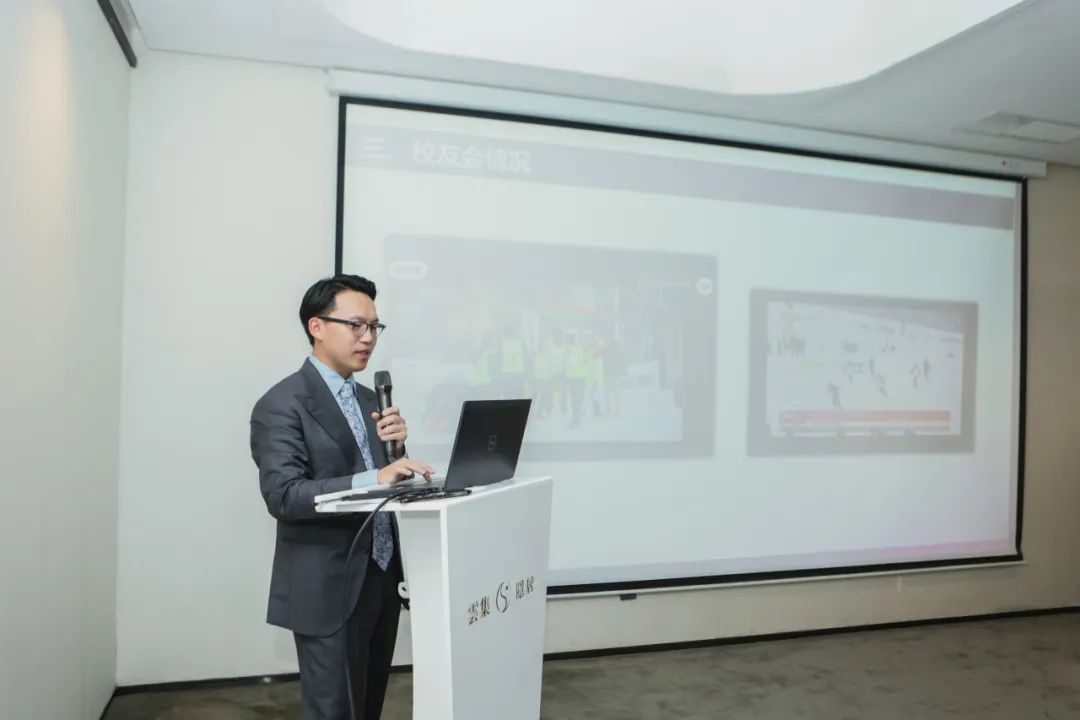 Mr Yihe De
Mr Yihe De, an alumnus from the Class of 2009 who is currently the President of XJTLU's Beijing Alumni Association, shared his thoughts on the topic of outstanding alumni and the operation of the Alumni Association. He is committed to developing the Beijing Alumni Association into a second 'home' for XJTLU alumni as they enter society, and as a second 'stage' in which XJTLU alumni can allow their passion to thrive. Mr De shared how the alumni in Beijing had grown from being unnoticed and unrecognised to becoming a group of outstanding graduates, recognised by an increasing number of people. The alumni have used their strength and enthusiasm to create a bright future: 'XJTLU graduates are also one of the best [groups of] young people on the planet'.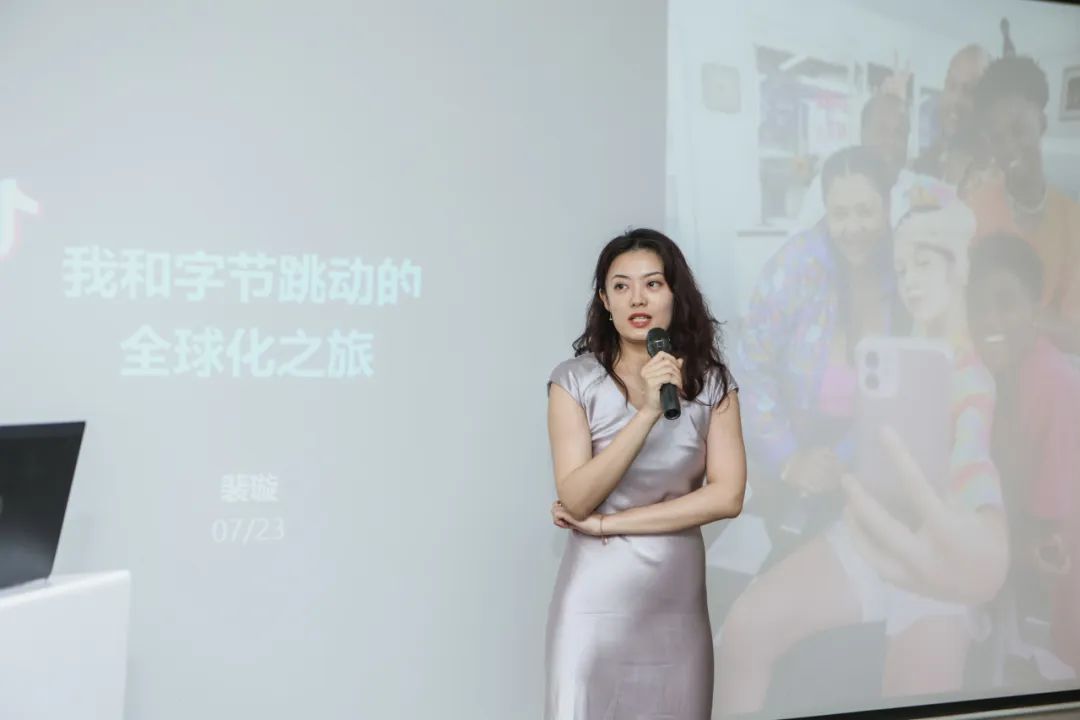 Ms Xuan Pei
Ms Xuan Pei, an alumna of 2009 who is responsible for strategic business analysis at the global headquarters of ByteDance, gave a brief analysis of the TikTok for Business model and the current development of social media around the world. She shared how in-depth cooperation between government and social media can promote urban tourism development, how brands and social media can be mutually reinforcing and how TikTok has grown rapidly around the world with the technical support of powerful algorithms as its core. Ms Pei's experience as a student at XJTLU had cultivated and deepened her spirit of independent exploration and thinking skills, teaching her to 'Think Globally, Act Locally', which is both a legacy and a practice.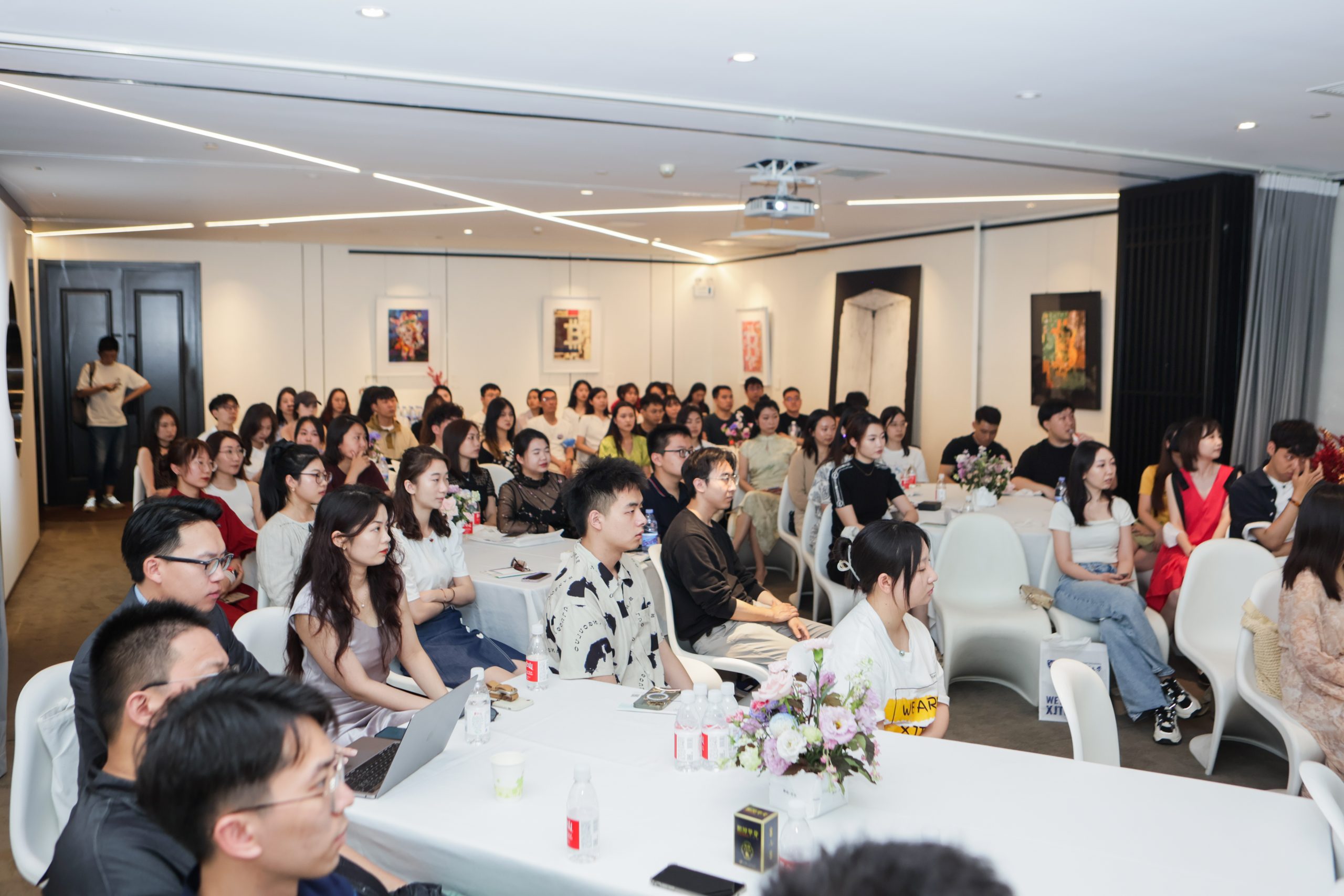 At the end of the event, Ms Lan Yi, Alumni Officer of IBSS, delivered a speech of thanks on behalf of IBSS, saying:
The continued development of the School cannot be achieved without the support of each and every alumnus, and we hope that we can both support each other and grow together. With the gathering of like-minded people, the sky is full of sparkling stars from XJTLU. IBSS will hold a large alumni event—Alumni Reunion Day—as part of IBSS's 10th Anniversary Celebration Series in Suzhou this September, and we look forward to reuniting with you all in the autumn.
The event was supported by the XJTLU Beijing Alumni Association, and we look forward to future cooperation opportunities between the IBSS and local alumni associations. The alumni who attended the event said that they not only met alumni in related fields, but also felt the support from XJTLU and its importance to alumni and gained a clearer understanding of their future career development.