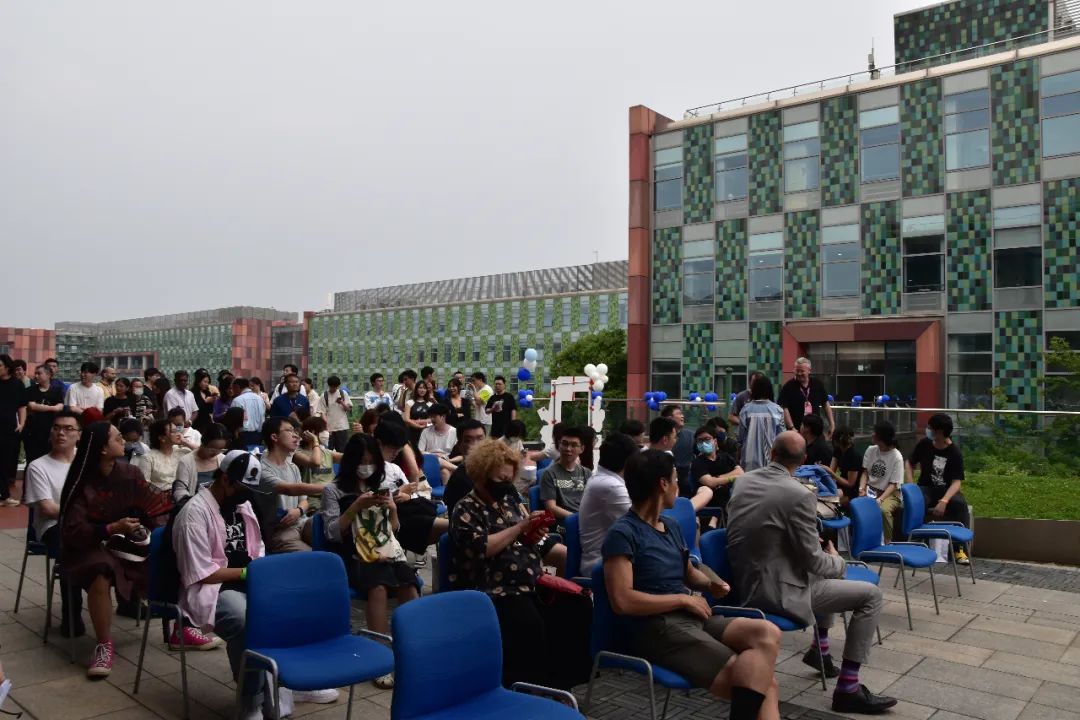 The farewell party was well organized and coordinated by an excellent team from the Student Development Advice Centre last week. The school faculty members, Year 4-students and the Dean Prof. John Moraros gathered together to celebrate the conclusion of their the end of their examinations, semester and studies, the end of the semester. Ms. Hui Liu, Ms. Dandan Zhao, Ms. Fei Liu, and Ms. Yifan Li from the Student Development Advice Centre team  led the students and faculty members by encouraging participation in some fun activities like postcards drawing. Let's find out !
The Dean of the School of Science, Prof. John Moraros addressed the students, wished them good luck in their future endeavors, and reminded them that they are always welcome to visit XJTLU, and share with us the news of their future careers and success stories.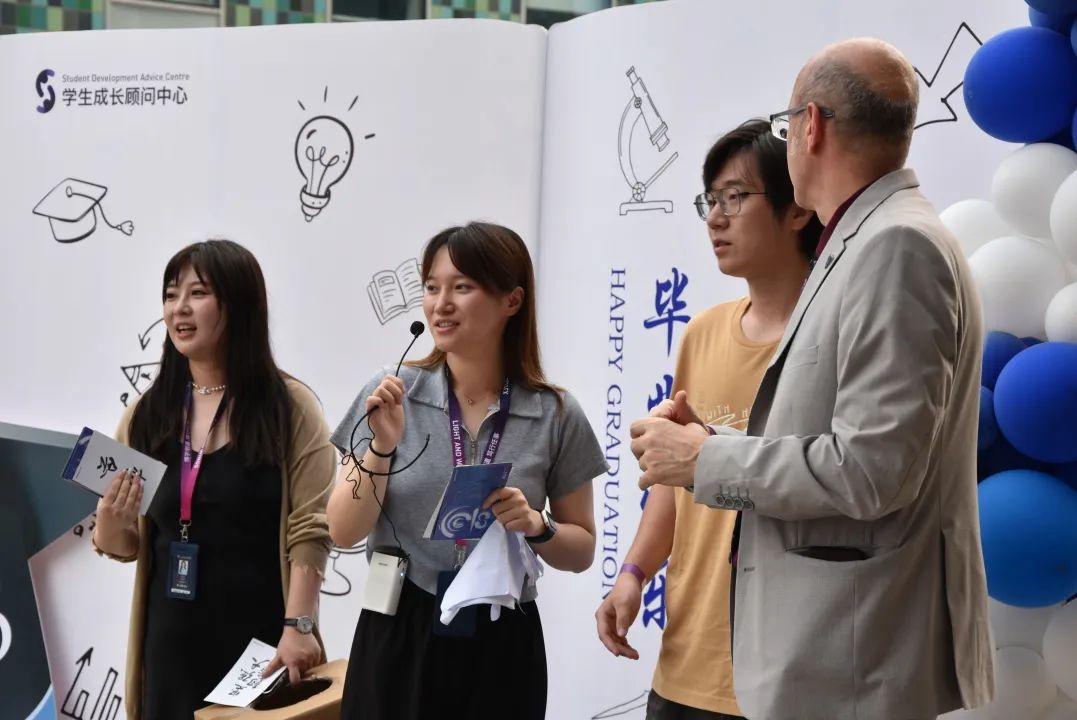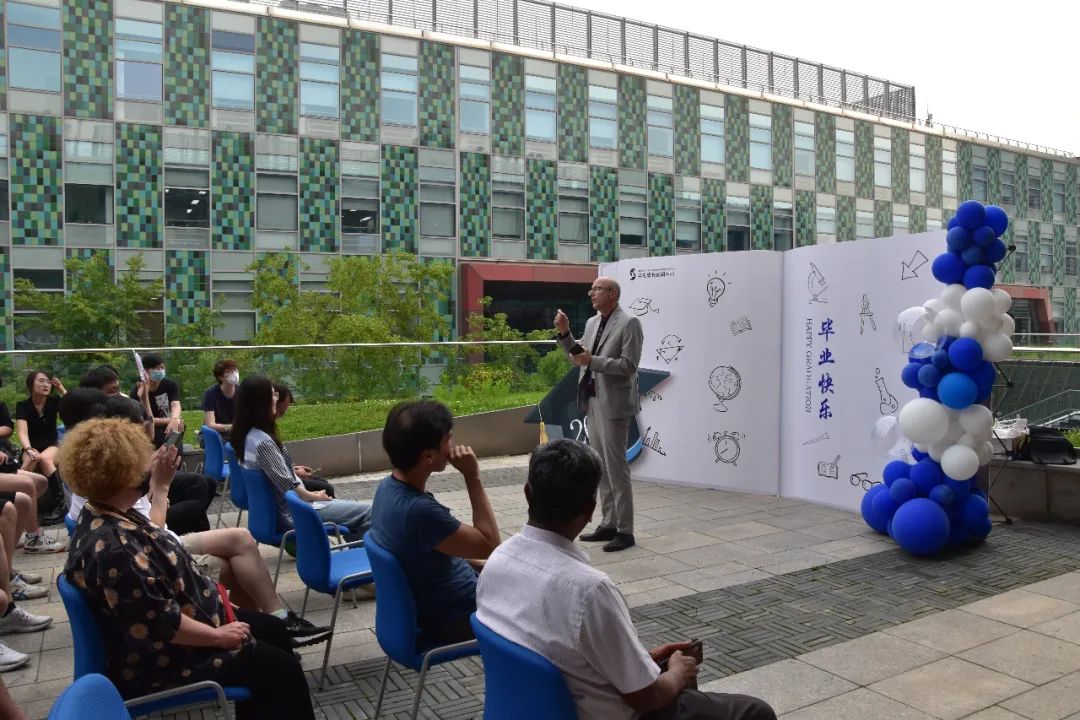 Words From Graduates
Wen Ye-Applied Chemistry:
"The teaching of the Applied Chemistry programme does not only focus on theoretical knowledge, but also integrate practical laboratory work and experimental design to create more possibilities for future scientific research. We are grateful for the responsibility of the chemistry department teachers in providing us with a solid foundation in the field of chemistry at XJTLU. Hope that everyone has a bright and prosperous future!"
Dongling Li-Environmental Sciences:
"Although the number of people in Environmental Science programme is relatively small, the teachers are very  responsible and the curriculum is well-organized and interesting, which has further stimulated my passion for natural science. I really appreciate the teachers of Environmental Sciences and hope that the Environmental Sciences will continue to thrive."
Jialu Li-Biological Sciences:
"As a student majoring in Biological Science, I have gained a deeper understanding of both the theoretical and practical aspects of biology. The greatest accomplishment is the strengthening of my passion for Biological Science and my aspiration to pursue a research career."
Yikai Dong-Bioinformatics:
"The open and flexible learning mode of XJTLU has enabled us to pursue our interests and research topics that stimulate us, allowing us to become the person we aspire to be. I want to express my gratitude and appreciation to my mentor, Dr. Zhen Wei and other teachers, for their hard work and guidance. At XJTLU, we are free to express ourselves  with our teachers and collabrate with fellow students to overcome any challenge. Experiences like these will remain precious assets throughout my lifetime."
Words From Teachers
"When you graduate from XJTLU, you become part of a global family. Biology is one of the most exciting scientific disciplines and together with Genomics and Bioinformatics are having a major impact on human health and personalized medicine. The School of Sciences at XJTLU is at the forefront of biomedical research that helps both undergraduates and postgraduate students build their scientific competence and skills and prepares our graduates for successful careers in both the Academia and Industry."
- Dr Konstantinos Douroudis, Department of Biological Sciences