When three Xi'an Jiaotong-Liverpool University students from different parts of Indonesia met in China during their last year at XJTLU, little did they realise how the distant past already connected them. They also didn't know their future held a trip full of coincidence and discovery.
The students, Ciatopo Kotjik Kotan, Joel Amanta Wiraatmadja, and John Patrick Joseph Wirawan, became friends during quarantine in November 2022 and then roommates in December.
In early 2023, Kotan told Wiraatmadja and Wirawan that he planned to visit relatives in Fuqing – a small city south of Fuzhou along the coast of Fujian province – for Chinese New Year. Wiraatmadja and Wirawan, also both Chinese Indonesians, decided to go along to experience Spring Festival in China.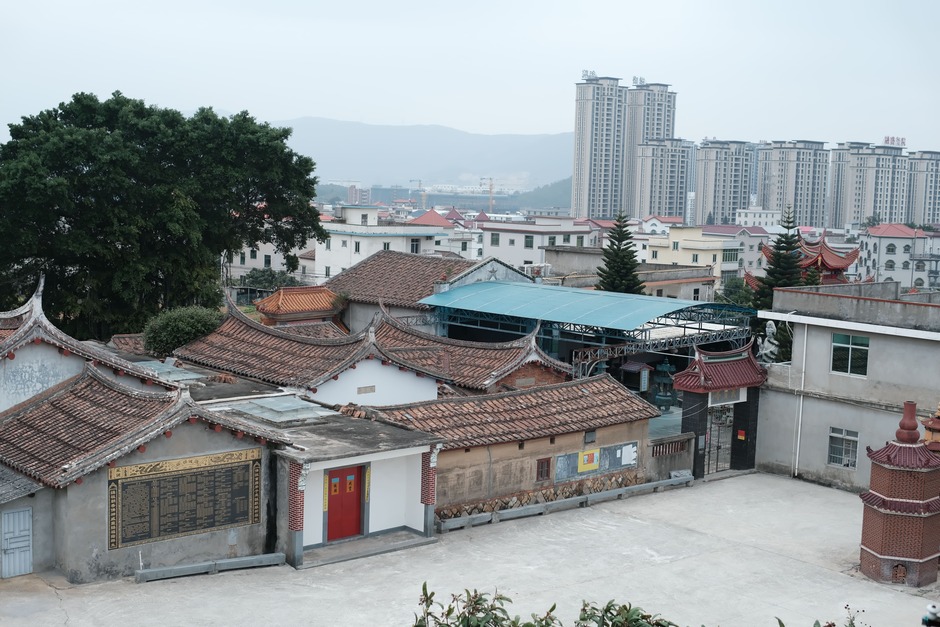 The city of Fuqing in Fujian province
Kotan's grandfather, Chen Qiu Jin, was born in Fuqing and immigrated to Indonesia. He maintained a strong connection to China throughout his life, visiting often.
"He loved China very much," Kotan says. "He always said he didn't want to lose the roots."
Chen Qiu Jin gave donations for Fuqing community improvement projects and built a house there. He adopted a son from the area and gave him the house, Kotan said.  Today, the next generation of the family welcomed the three XJTLU students to join their holiday celebration.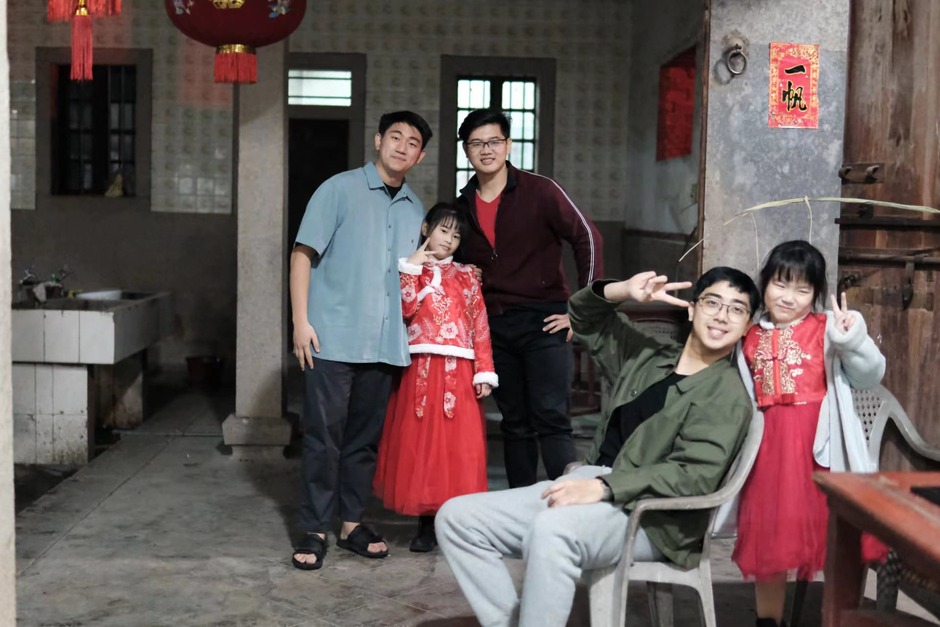 Left to right: Joel Amanta Wiraatmadja, Ciatopo Kotjik Kotan and John Patrick Joseph Wirawan celebrating Spring Festival with Kotan's family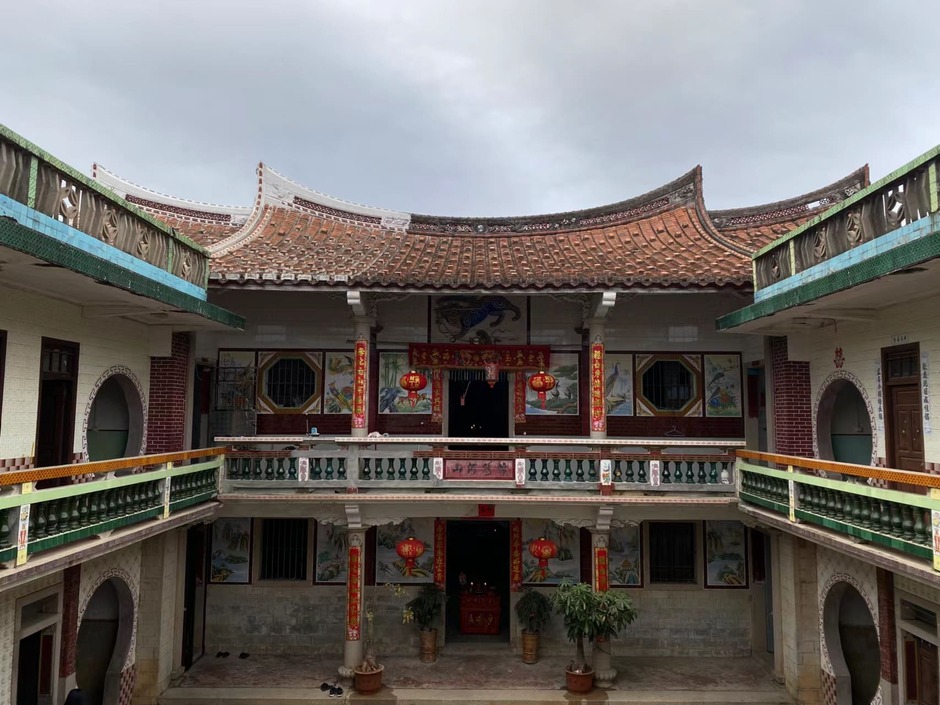 House where students stayed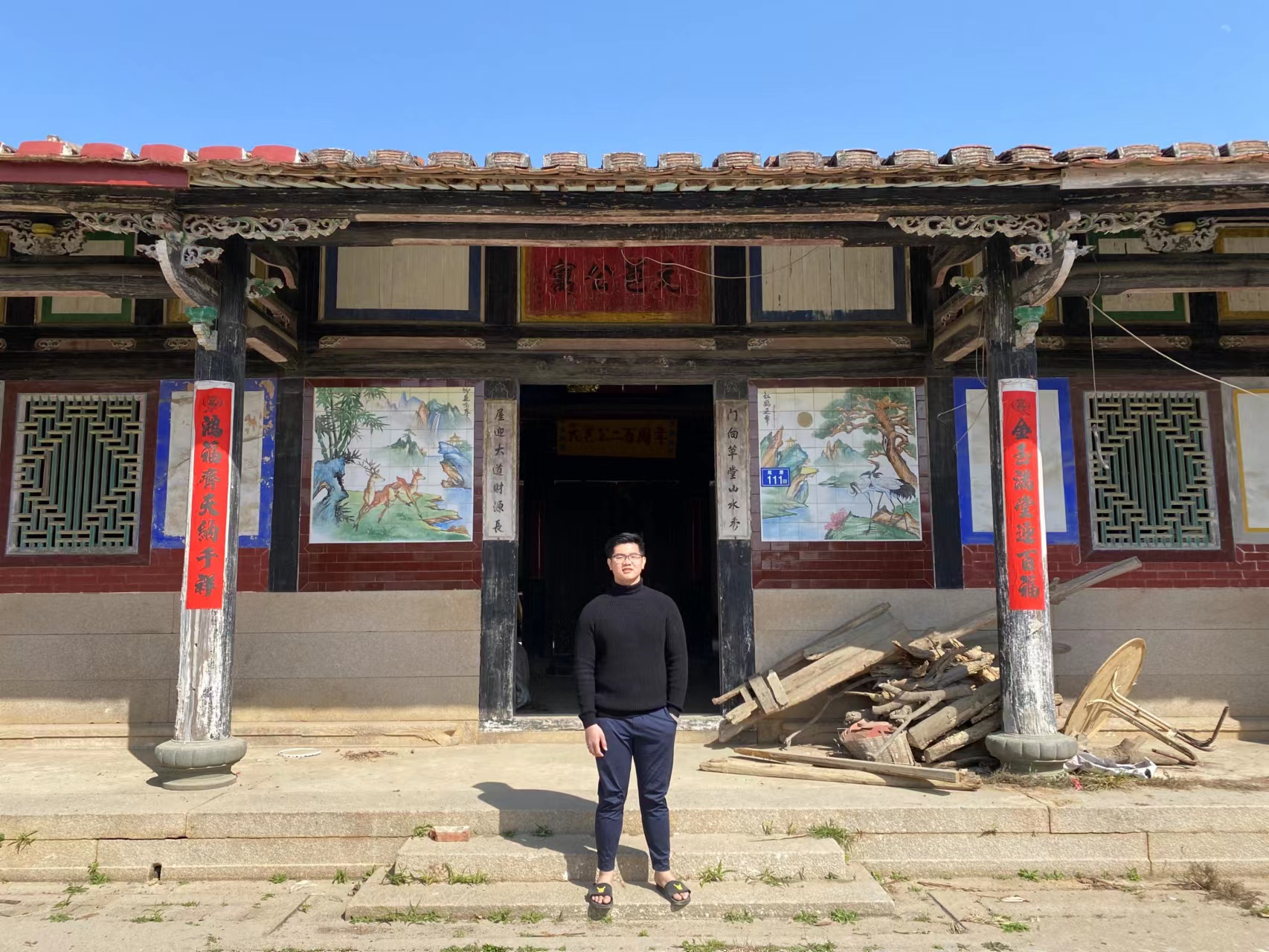 Kotan in front of a house built by his grandfather
A clue
During the visit, the students called their families in Indonesia. Wirawan told his mother he was in Fuqing. A few days later, Wirawan's mother told him she had learned their family history can be traced to Fuqing.
At first, Wirawan thought his accidental visit to his ancestors' hometown was a minor coincidence.
"I thought it was nothing special," Wirawan said. Many Chinese Indonesians' ancestors are from the coastal areas of Fujian.
But Wirawan's mother had been inspired to search more and made a discovery.
"It was a pretty fascinating story," Wirawan says. "Her great grandfather, Wang Guang Lu, was a philanthropist in the city, and he built a school there. She texted me an old photo of it."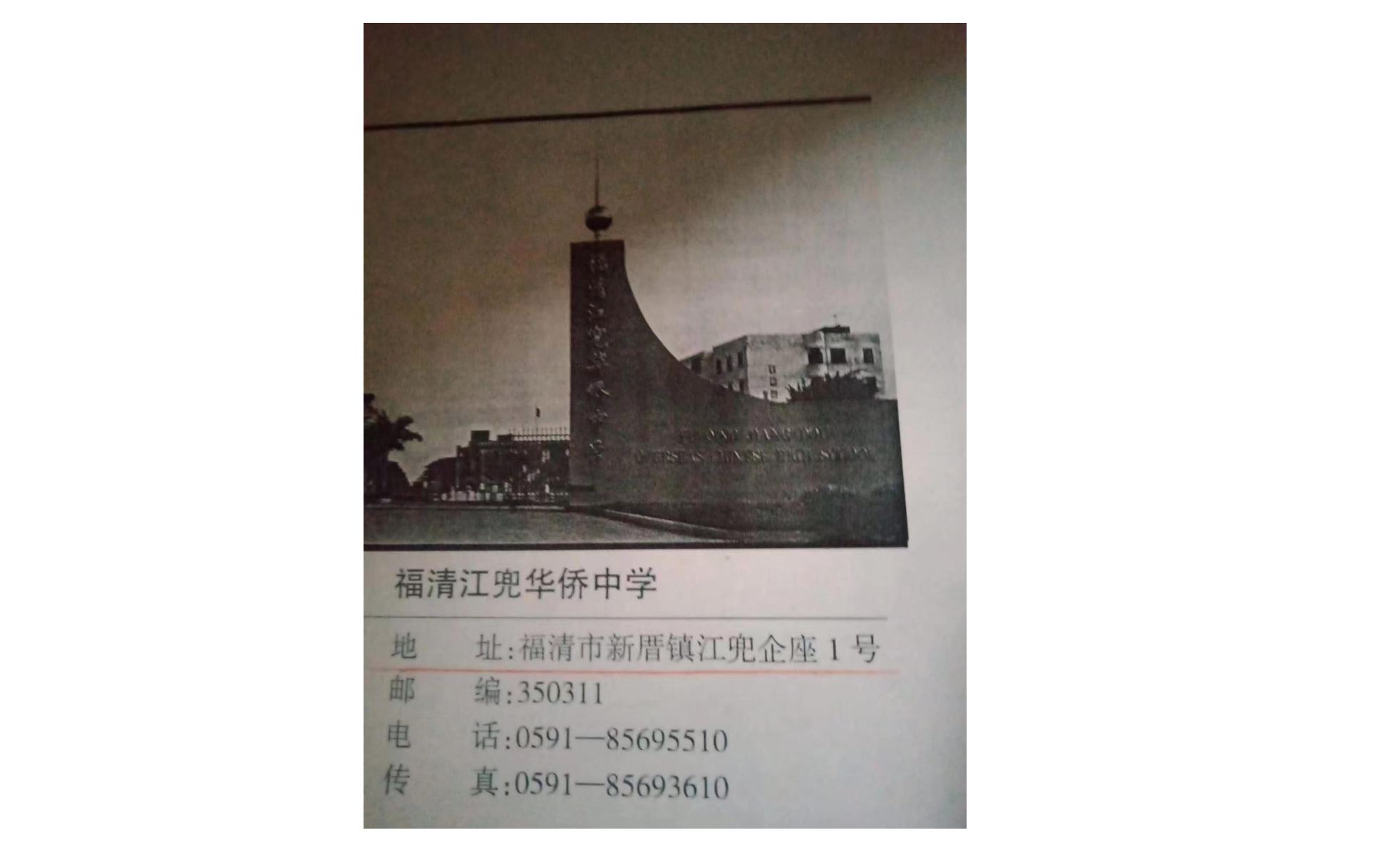 Old photo of the main gate of the school built by Wirawan's ancestor
Wirawan says he wasn't expecting much when he asked Kotan to ask his family if they knew of the school. So Wirawan was surprised by the response.
"His cousin told me he had attended that very school, built by my ancestor," Wirawan says.
The students learned the school is near Kotan's family's house and walked over to see it. The main gate still looks like the old photo.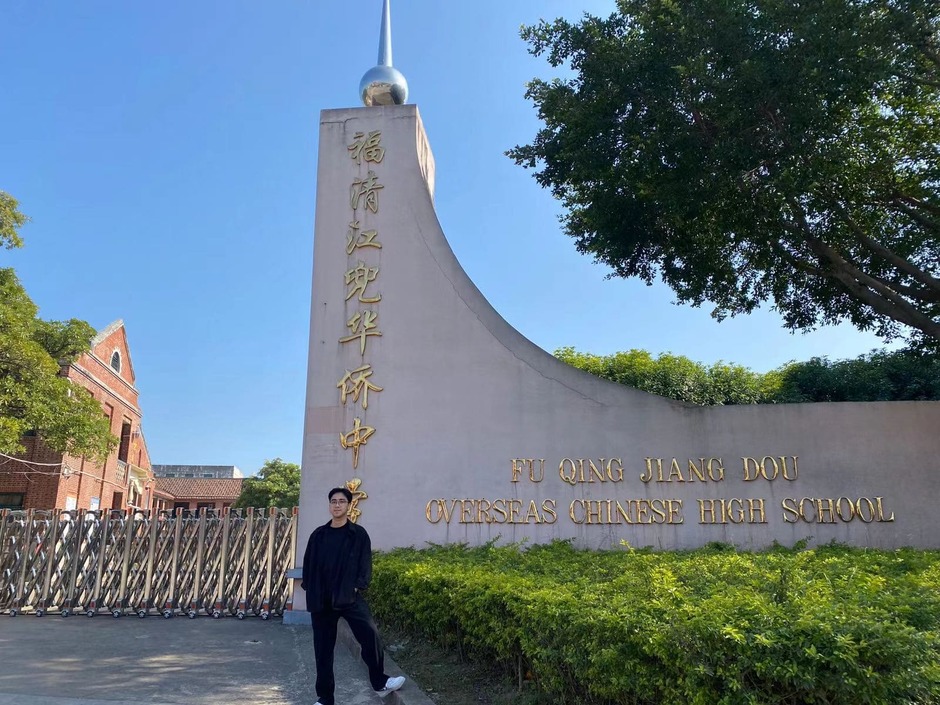 Because of the holiday, the school was quiet. They asked a security guard about Kotan's Chinese family, but he couldn't help.
The students had planned to return to Suzhou the next day, so they searched online for fast train tickets. There weren't enough. The students resigned themselves to staying two more days.
A lucky connection
To pass the time, they decided to ask neighbours around the school if they knew of Wirawan's local family. No luck.
The three decided to check out the school again. This time, they found a group of alumni visiting. The students asked about Wirawan's relatives. One of the women thought she might be able to help.
"She made a post on her WeChat Moments, saying she met an Indonesian boy who wants to find his family," Wiraatmadja recounts.
"We waited for someone to reply. After about an hour, someone added John to their WeChat."
That WeChat contact turned out to be one of John's Fuqing family. Even better, this person's sister happened to be visiting Fuqing from Singapore for the holidays.
Many generations
"Uncle Biao" and "Aunty Wendy", as Wirawan came to call his new-found family members, took the students to a house built by the philanthropist Wang Guang Lu from whom they are all descended. The house has portraits of ancestors – paintings and photographs – that go back around 10 generations.
Wirawan's relatives told the students about the family's history.  His Aunty Wendy has documented their family history back 18 generations.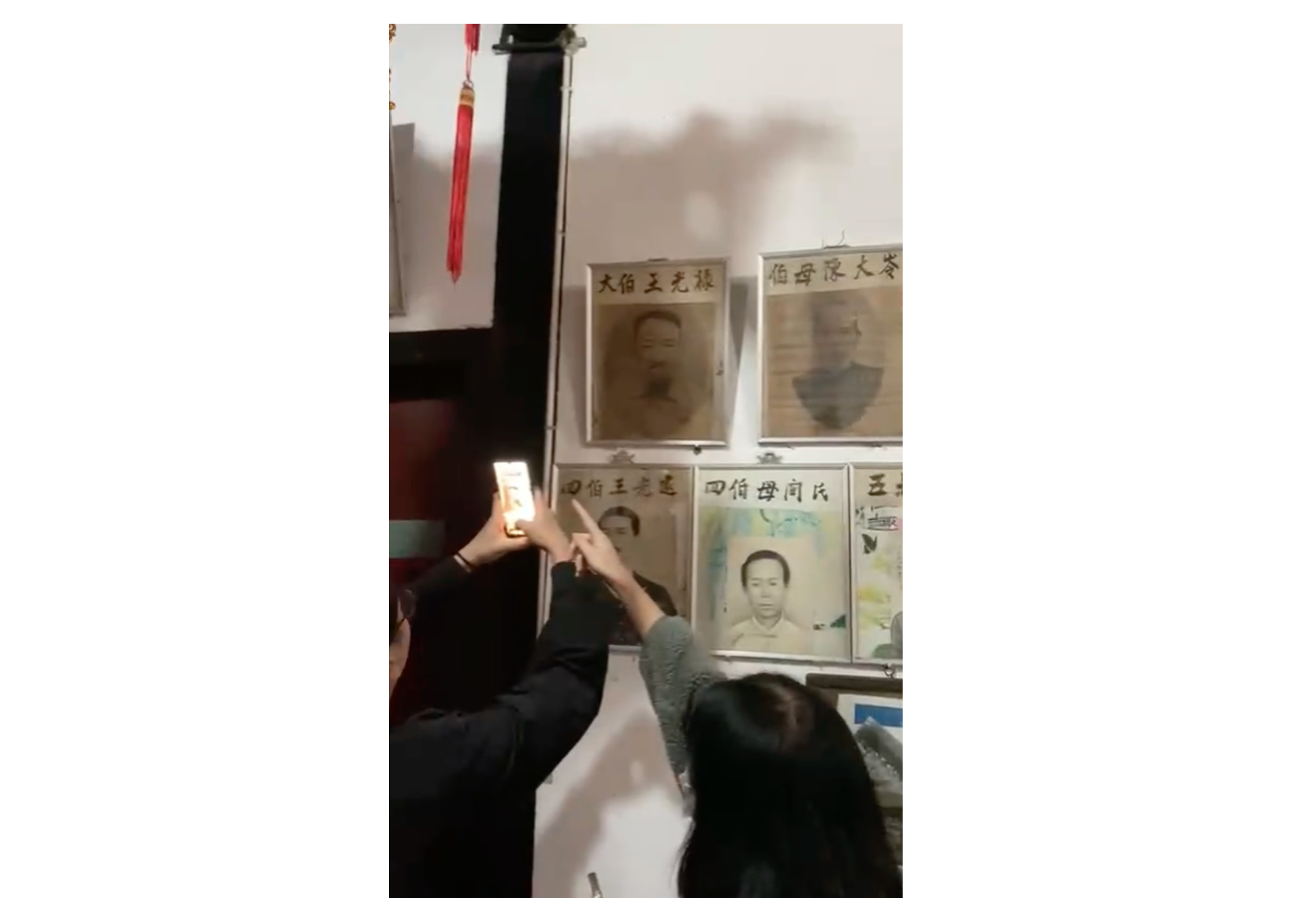 Ancestral portraits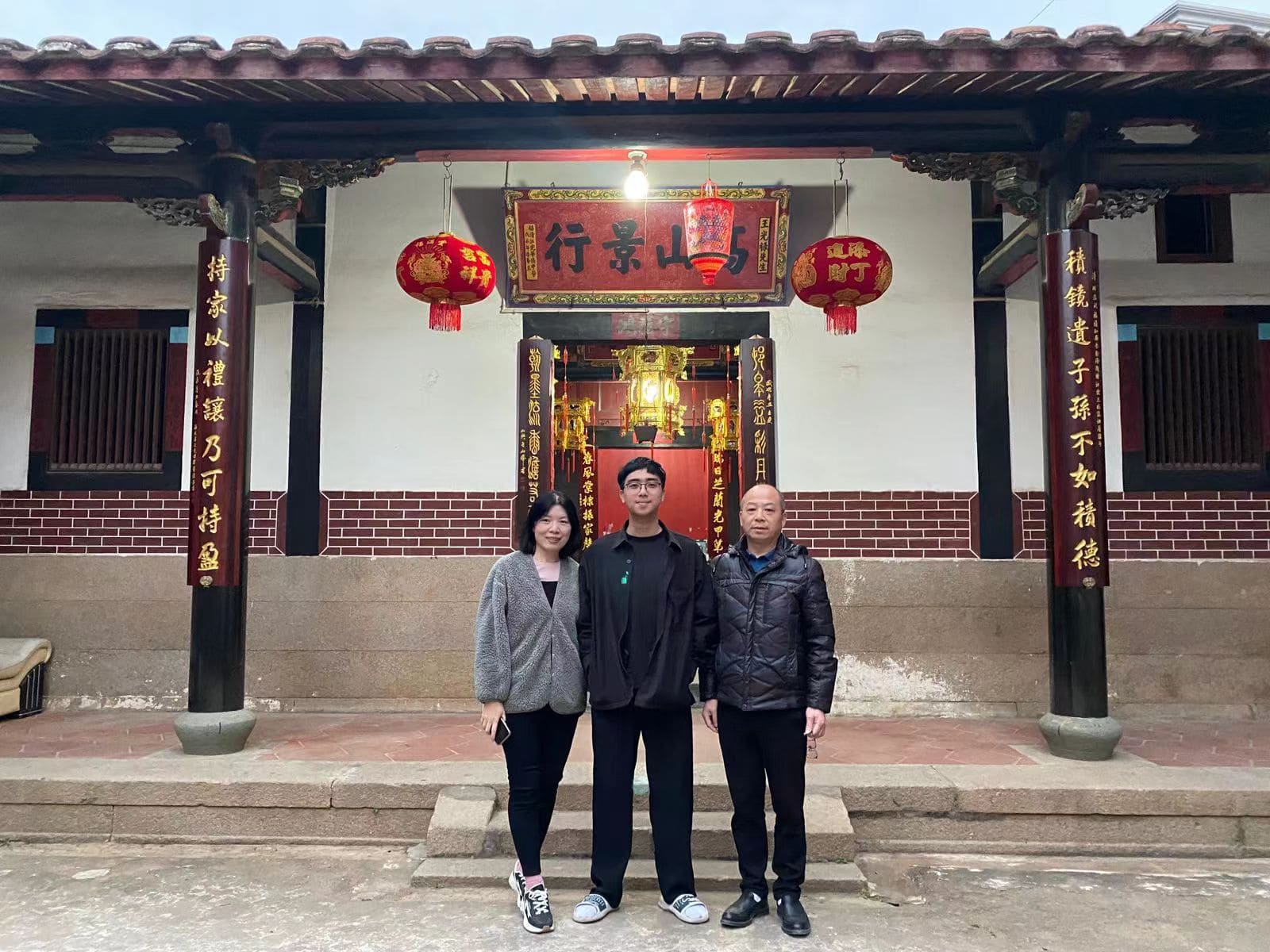 Left to right: Wirawan's Aunty Wendy, Wirawan, and his Uncle Biao in front of the portrait house
Wirawan recalls all the events that led to that day – meeting Kotan and Wiraatmadja in China, the chance trip, finding the school, the extra days in Fuqing.
"It was like all the steps that led to my meeting my family had been planned before I even came to China," he says.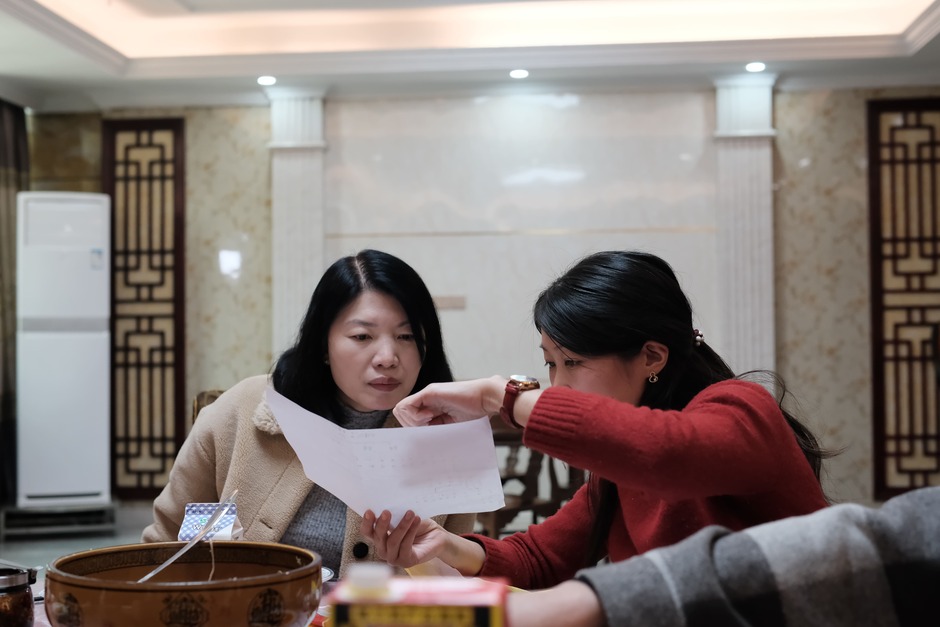 Wiriwan's Aunty Wendy (left) discusses the family tree with another relative
Unbreakable bond
Like Kotan and Wirawan, Wiraatmadja's family has told him his Chinese ancestors are from Fuqing. But in his case, the connection to the past has been lost.
"If I had a clue like John did, I would love to search for my family. But for now, it's not possible," he says.
The three friends graduated in July, Wiraatmadja and Kotan with undergraduate degrees in International Business with a Language, and Wirawan with an undergraduate degree in Mechatronics and Robotic Systems.
When asked if they will stay in touch in the future, all three nod and speak at once: "For sure; yeah, yeah, yeah; of course."
"We are gonna stay in touch," Wiraatmadja adds with a laugh, "until our descendants are in touch, too."
By Tamara Kaup
Photos by Joel Amanta Wiraatmadja