Xi'an Jiaotong-Liverpool University and Guizhou Minzu University recently held a two-week joint workshop on rural revitalisation.
Dr Bing Chen, Senior Associate Professor in the Department of Urban Planning and Design at XJTLU Design School, explains: "In China, 'rural revitalisation' refers to the comprehensive revitalisation of a rural area's social, economic, and ecological environments."
The workshop aimed to take lessons from the revitalisation of southern Jiangsu, which includes cities like Suzhou, Wuxi and Changzhou, and apply them to less developed areas of southwest China. Teachers and students of the two universities hope to explore innovative models by using education and the arts to facilitate the overall revitalisation of ethnic minority villages.
Dr Chen was one of the instructors of the workshop, which included a total of 40 students, 14 of whom came from XJTLU's Design School, International Business School Suzhou, and the School of Intelligent Finance and Business at XJTLU Entrepreneur College (Taicang). The remaining 26 students came from Guizhou Minzu University.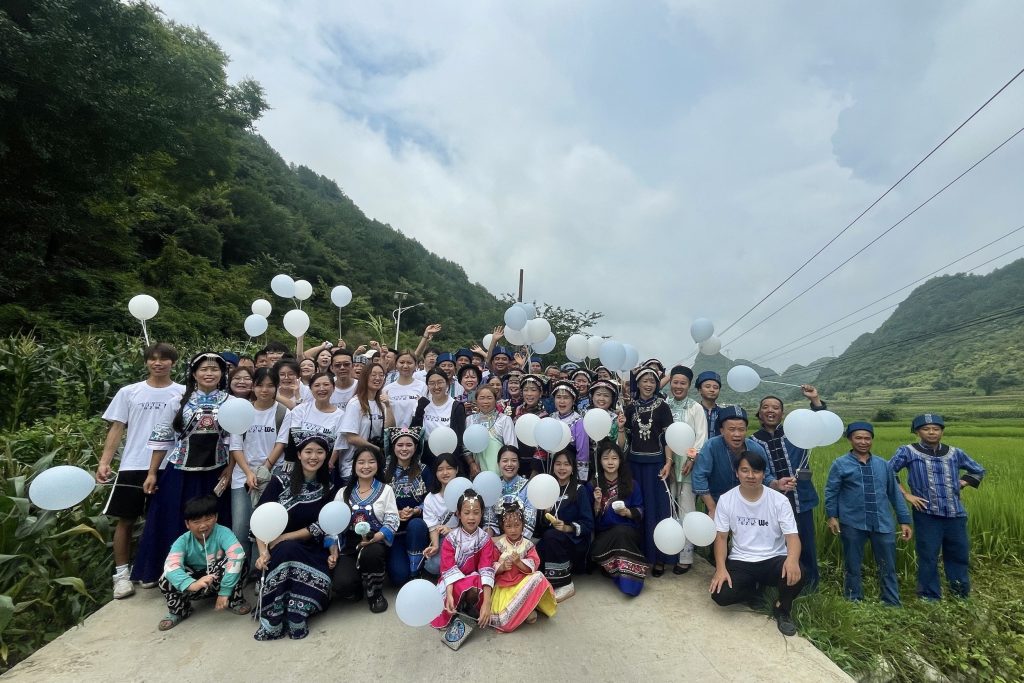 Group photo of teachers and students of the joint workshop with villagers in Xinguan Village, Guizhou
Laying the groundwork
During the first four days of the workshop, tutors and students conducted in-depth research on typical cases of Jiangnan water villages. They went deep into the country and communicated with villagers, tourists, and other stakeholders. They comprehensively analysed the challenges, opportunities, and solutions that different types of rural villages in southern Jiangsu have faced.
They also studied urban-rural development in Suzhou, discussed and learned about Suzhou's urban renewal, and reflected on the current pastoral revitalisation work from the overall perspective of urban-rural integrated development.
After their in-depth research, participants presented their results at XJTLU. Professor Qiuling Chao, Secretary of the Party Committee and Vice President of XJTLU, and Dr Bo Xie, Deputy Secretary of the Party Committee and Director of the Chinese Culture Teaching Centre at XJTLU, attended the reporting event.
Professor Chao encouraged the participants to apply the experience they learned in Jiangsu to help the rural revitalisation in the southwest region of China. She also provided more ideas for comprehensively promoting rural revitalisation through the joint learning and teaching activities in eastern and western China.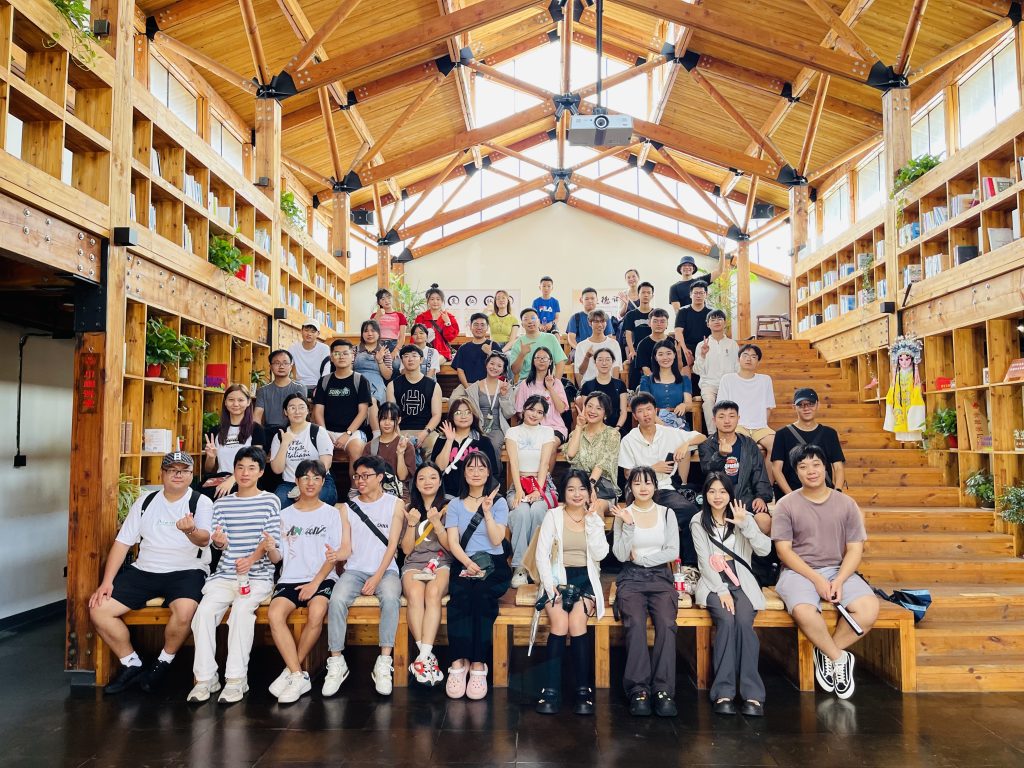 Workshop participants at the renovated Jiangcun Library in Suzhou
Learning about Guizhou
On the fifth day of the workshop, the members visited Guiyang in Guizhou province. They paid a visit to Qingyan Ancient Town and Yelang Valley. Both areas represent Guiyang's ethnic art, vernacular architecture, local industry, and cultural tourism.
According to XJTLU's Dr Chen, immersive learning experiences like this workshop can help students get a feel for local culture while at the same time inspiring them to think about ways to integrate the unique characteristics of Guizhou into the province's agricultural, cultural, and tourist industries.
The workshop selected Xinguan Village in Qingyan, Guiyang, as the target village for the workshop. To identify the development opportunities and challenges of Xinguan Village, the members visited and investigated two nearby areas that have been renewed recently to draw experiences from them.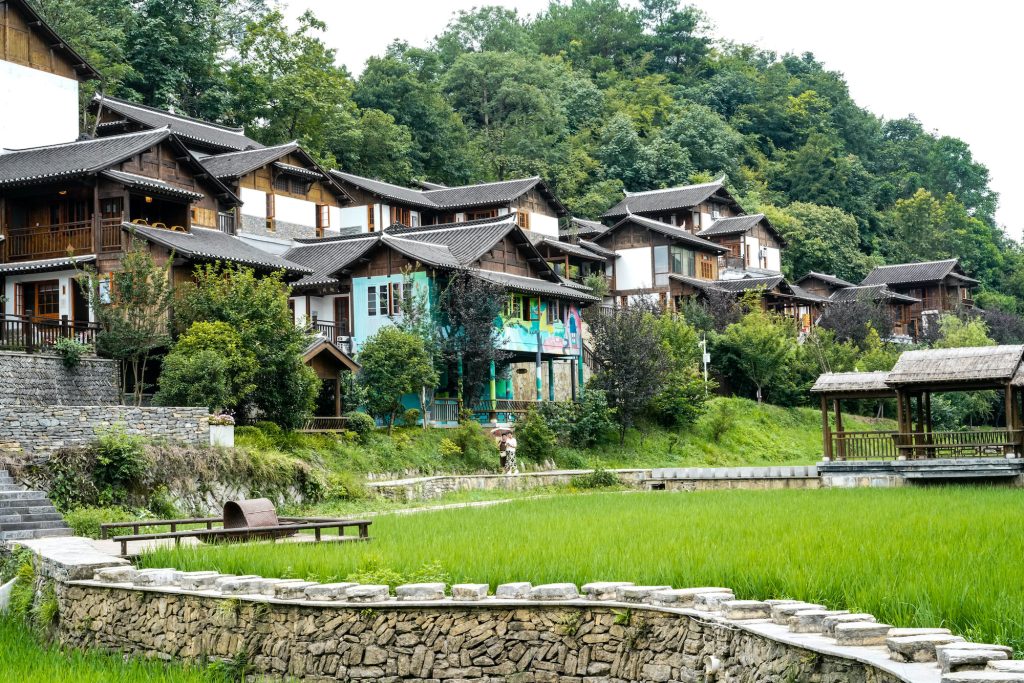 Yelang Valley in Guizhou, which the workshop members visited
Xiao Jingwen, an architecture student at XJTLU, says she participated in this workshop out of interest in ethnic minority settlements in Guizhou. She hoped to use her architectural knowledge to provide advice and help for local development.
"While participating in the workshop, I found that my previous understanding of minority culture and architecture was limited to knowledge in books and lectures only. Although we could not go deep into each household for detailed research due to time constraints, through field visits and communications with local villagers, I gained a deeper understanding of ethnic minority settlements in Guizhou.
"I have not only increased my understanding of how architecture integrates with culture but also gained experience in interdisciplinary cooperation. It also sparked a strong interest in rural construction and conservation," she says.
Planning for the future
Armed with site analysis results and revitalisation ideas, the workshop participants went to Xinguan Village for a public consultation. They visited the site of the village's ancient wells and the Ancient Tea Horse Road, and looked for folk customs and unique culture that had not yet been explored.
The students worked in groups, talked to the villagers and village committee, and proposed a revitalisation plan for the renovation of the village.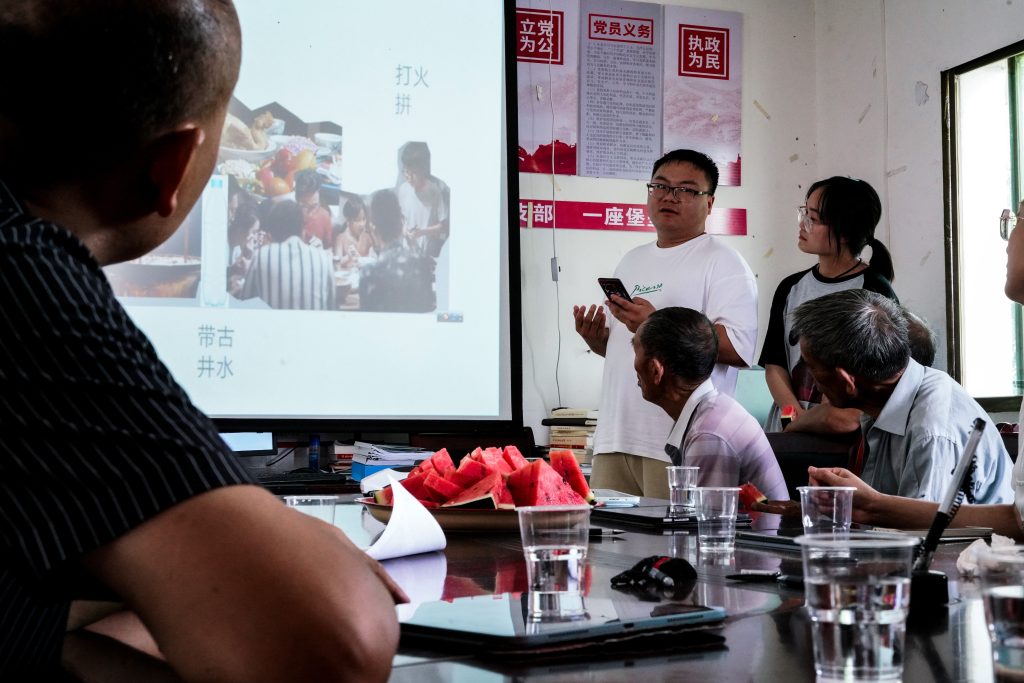 Members of the workshop communicate with villagers in Xinguan Village
As an essential part of the revitalisation plan, the members planned a performance show on the last day of the workshop, inviting villagers to experience the changes that education and artistic empowerment can bring to the village.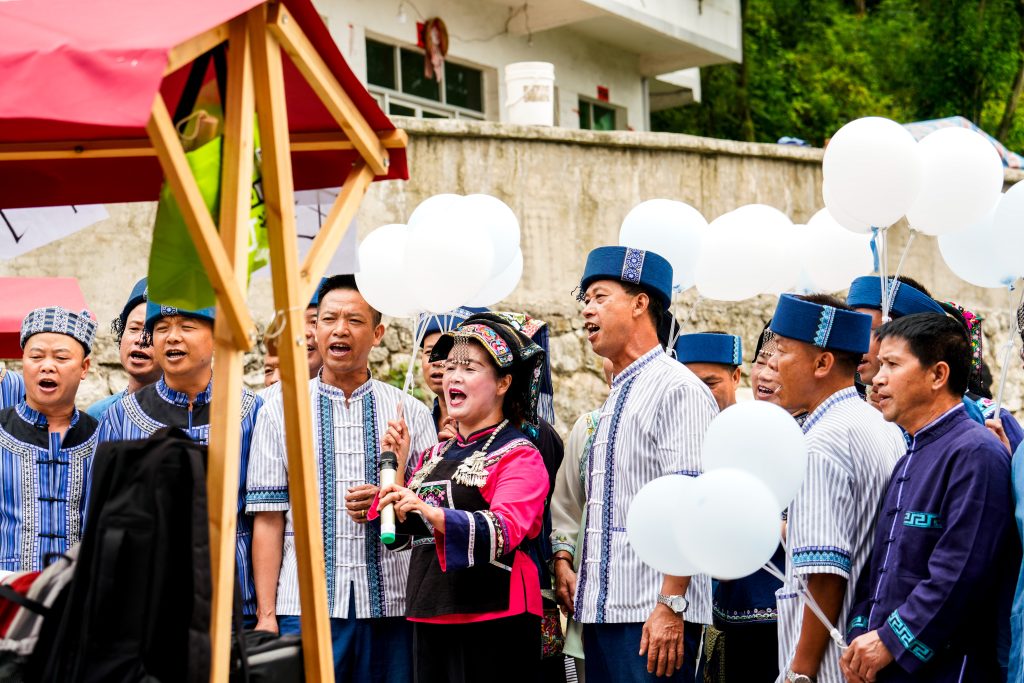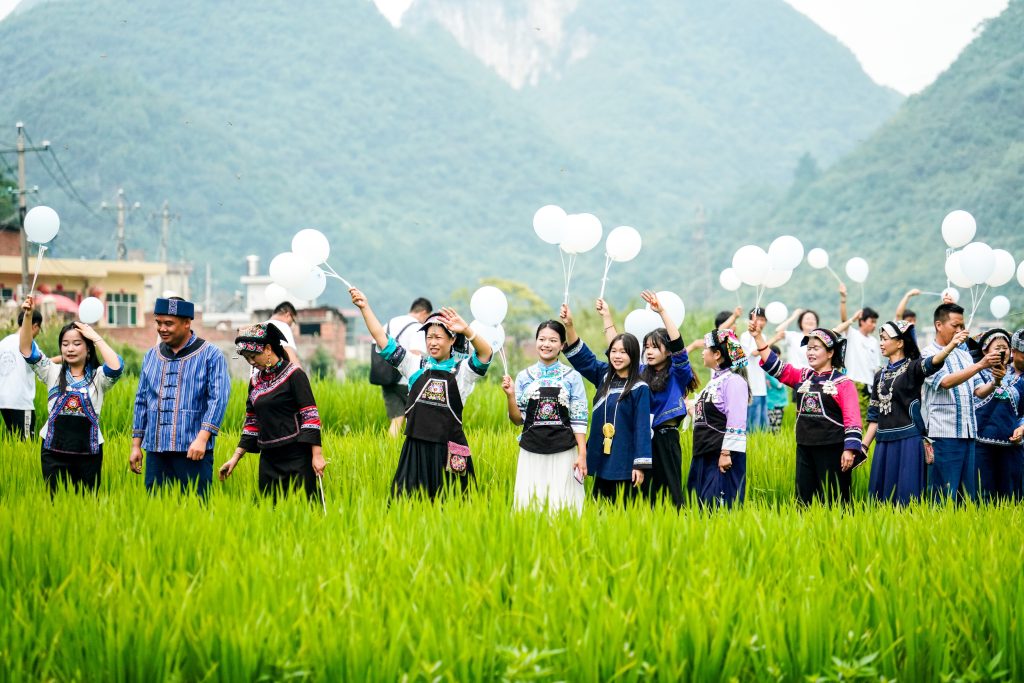 Performance show in Xinguan Village
Kaibo Zhang, an urban planning student from XJTLU, said that this experience made him realise there is still a long way to go regarding rural revitalisation.
He says: "I learned that revitalisation is not just about theories of planning and drawings on the paper, but very comprehensive and complex work. This workshop gave me a taste of what the real job of an urban planner is, and I am excited to continue exploring this field."
Content and images courtesy of Rural Revitalisation Joint Workshop
Edited by Yi Qian, Qiuchen Hu and Patricia Pieterse
Translated by Tianxiao Zhou