The first "XJTLU Science Talk" held at XJTLU's south campus was a resounding success last week, drawing an audience of approximately 80 participants, both in-person and online.
The insightful session on "Molecular Mechanisms of Neurodegeneration and Ageing" was given by Professor Nektarios Tavernarakis from the University of Crete.
Apart from being an esteemed academic, Professor Tavernarakis is also the Chairman of The Board of Directors of The Foundation for Research and Technology - Hellas (FORTH) and leads the Neurogenetics and Ageing laboratory at the Institute of Molecular Biology and Biotechnology (IMBB) of FORTH.
His presentation shed light on intricate topics such as mitochondrial homeostasis, the significance of autophagy in neurodegeneration, and prospective therapeutic interventions.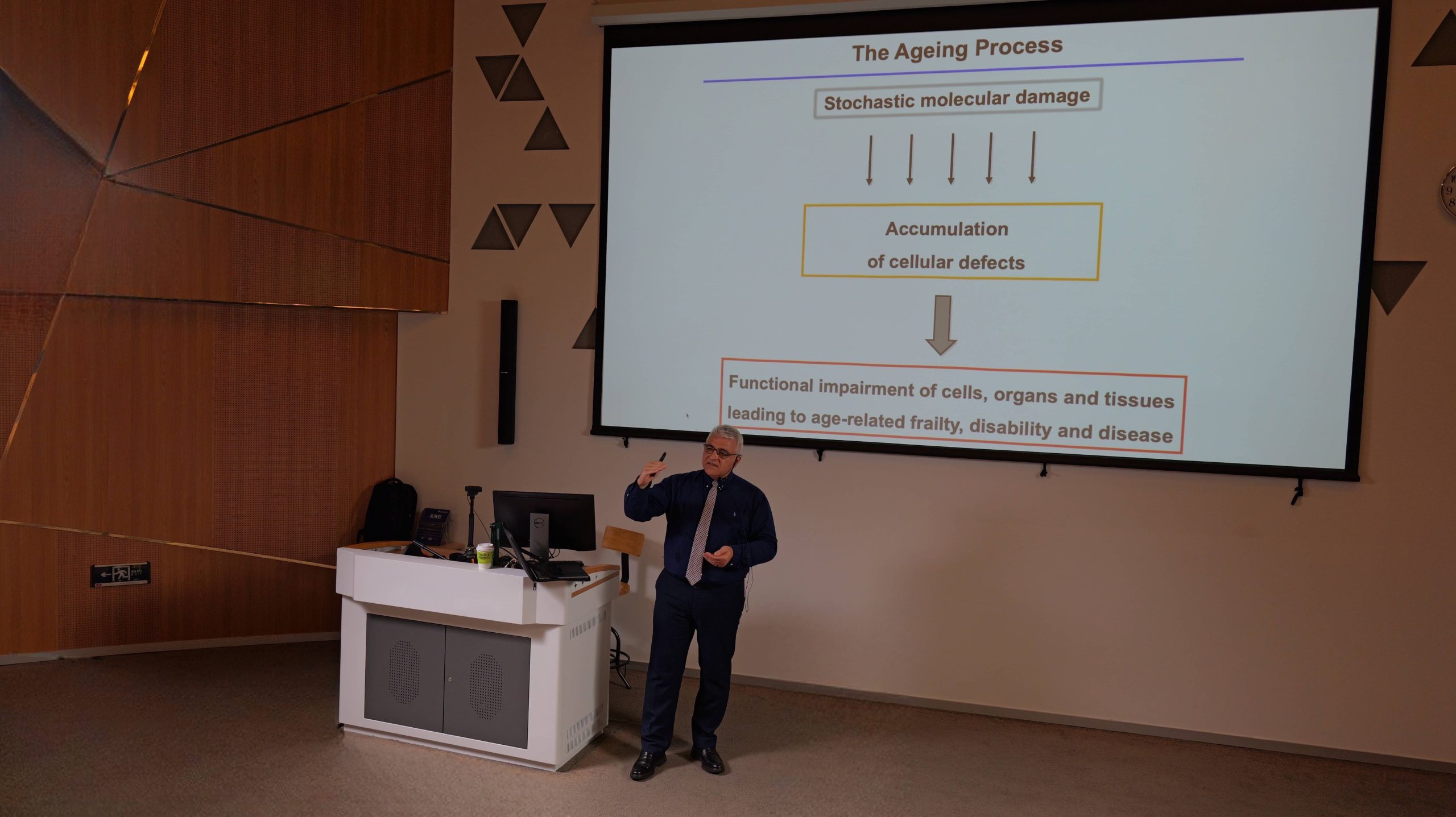 A highlight of Professor Tavernarakis's visit was the signing of a Memorandum of Understanding (MoU) on September 5th. This ceremony, attended by key figures from XJTLU's School of Science, marks the dawn of an international partnership between XJTLU and FORTH.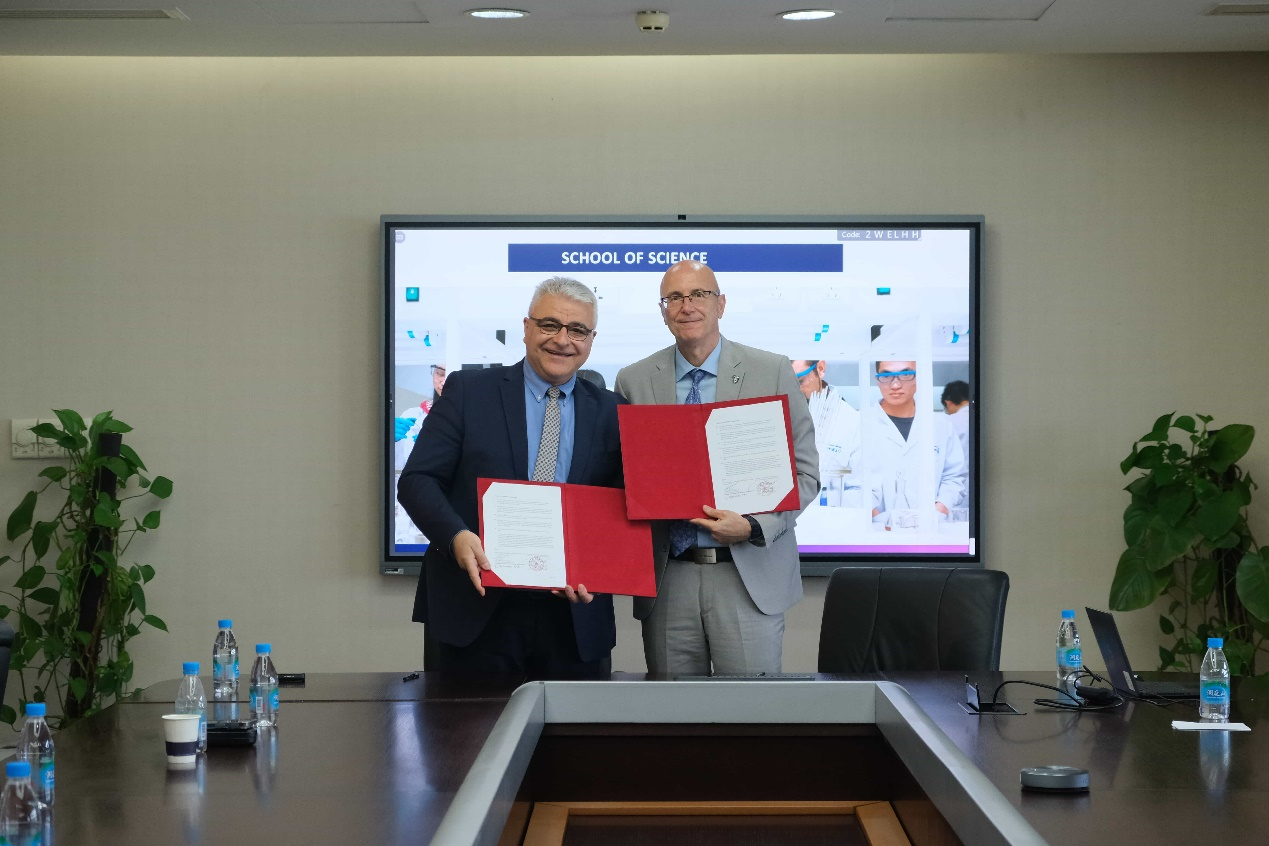 The Foundation for Research and Technology - Hellas (FORTH) was founded in 1983. It is one of the largest research centers in Greece with well-organized facilities, highly qualified personnel and a reputation as a top-level research institution worldwide.
During the meeting, Professor John Moraros expressed his deepest gratitude to Professor Nektarios Tavernarakis for fostering avenues of interaction and collaboration for the students and faculty. He noted, "The prospect of partnering with a leading European research unit, esteemed globally, fills us with anticipation and excitement for the important work we can do together in the service of our shared academic vision."
Dr Lifeng Ding's detailed presentation showcased the academic excellence and innovative programs at the School of Science, XJTLU, impressing Professor Tavernarakis.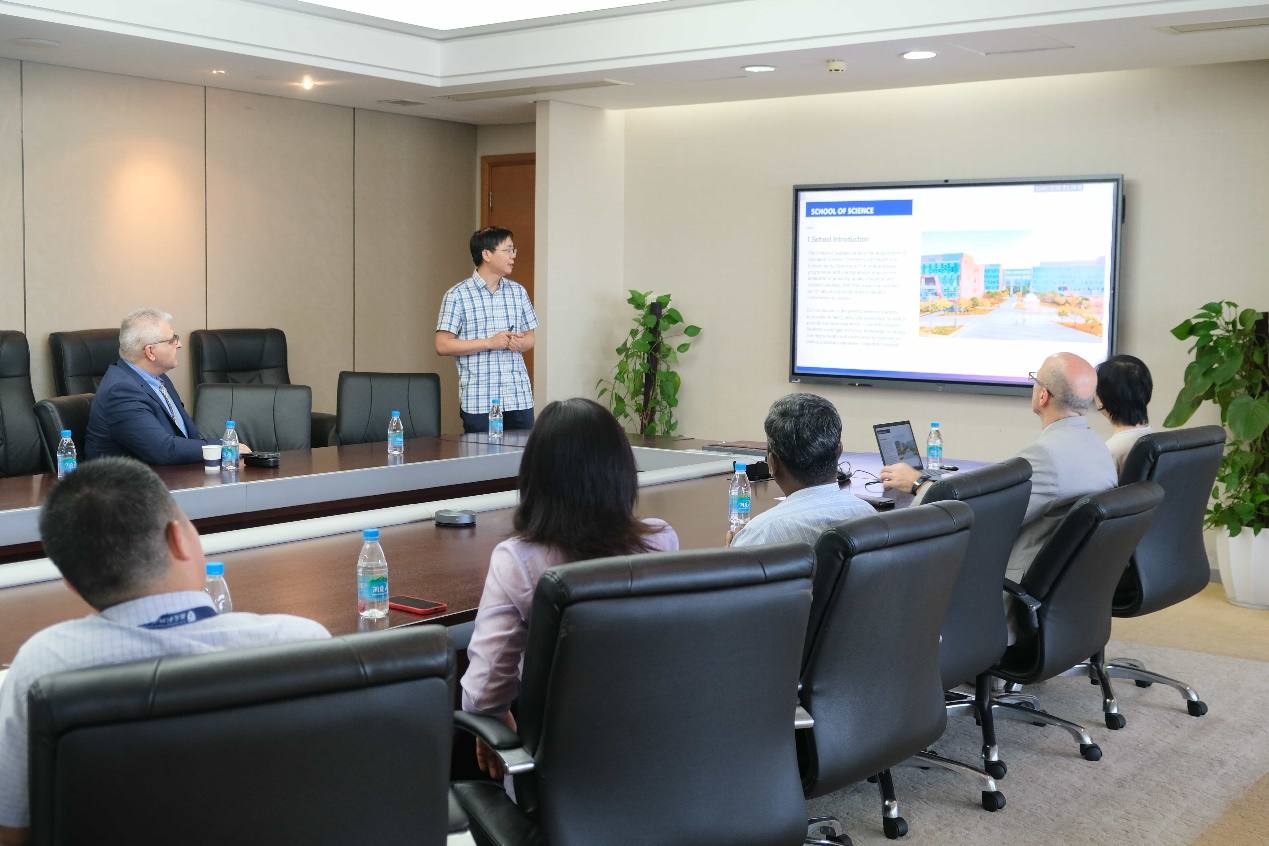 Professor Tavernarakis said, "With the bilateral agreements in place between our countries, the first steps that we can consider are strengthening our collaborative bridge through student exchanges and joint research projects. A few years ago, Greece and China provided funds for mutual research stays, covering extended periods and specific projects. We have a unique opportunity to capitalize on future bilateral funding opportunities."
Professor Nektarios Tavernarakis also highlighted the supportive research environment at FORTH. He emphasized that any XJTLU postgraduate student (MRes and PhD) visiting FORTH will have all their research expenses covered, a provision that extends to students of all nationalities.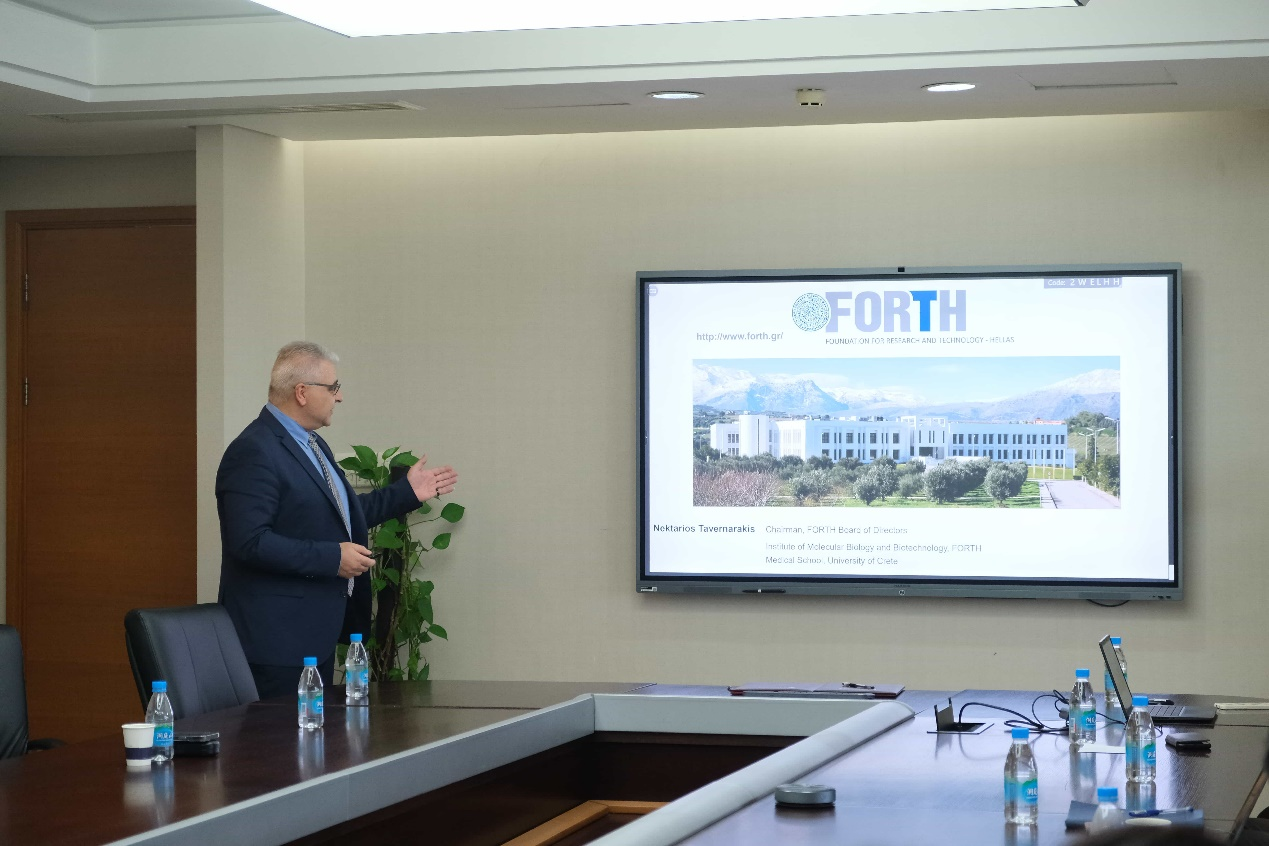 "FORTH also offers small grants for hosting international students and collaborates with global universities to provide financial support. In Greece, government fellowships are available, and typically, PhD students at FORTH receive a stipend funded through their lab's grants. Both master's and undergraduate students, working on their senior thesis, are also assured of subsidized research, underscoring FORTH's dedication to academic excellence."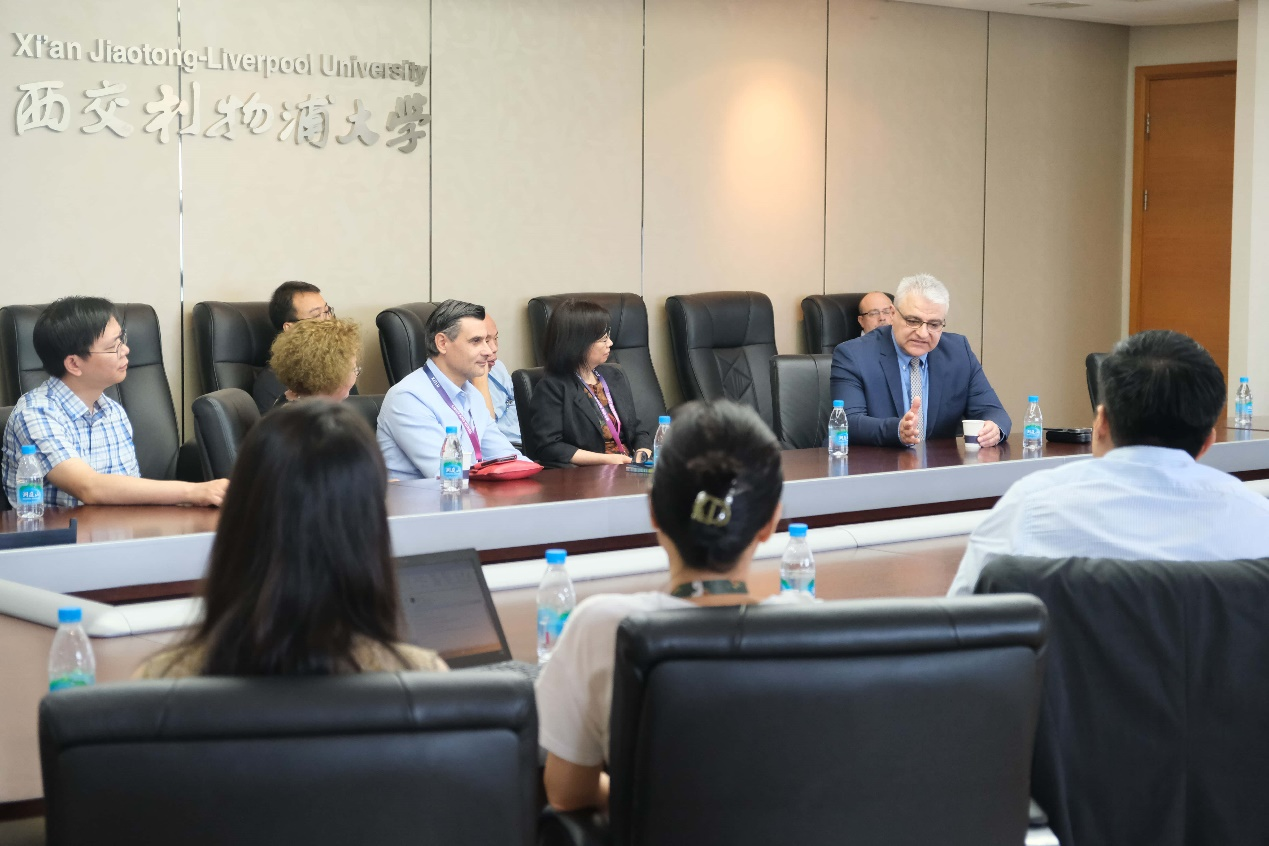 In his concluding remarks, Dr Konstantinos Douroudis from the School of Science voiced his appreciation: "Hosting Professor Nektarios Tavernarakis was both an honor and a privilege. His insights into the intricate mechanisms of neurodegeneration and ageing were enlightening. Activities like these not only foster academic excellence but also strengthen the international cultural and social bonds between our esteemed institutions and historically rich countries."
By Luyao Wang
Photos by Yifan Zhang