A workshop on Statistical Arbitrage and High-Frequency Trading was held at Xi'an Jiaotong-Liverpool University (XJTLU) last week. This event was organised by the Institute of Quantitative Finance (IQF) of XJTLU. IQF was established in September 2014 as an initiative by academic staff from the Department of Mathematical Sciences, International Business School Suzhou (IBSS) and the Department of Computer Science and Software Engineering. IQF members are from various disciplines with common research interests in quantitative finance.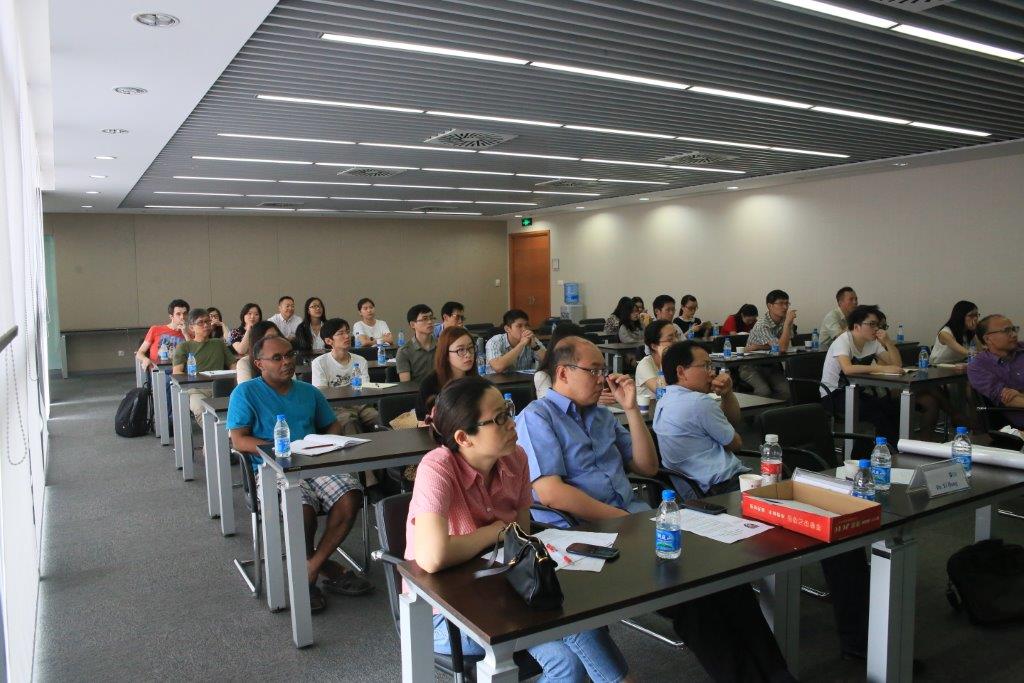 Associate Professor of the Department of Mathematical Sciences and Director of the Institute of Quantitative Finance, Dr. Ahmet Goncu said, that the motivation behind organising such an event came directly from the fast changing Chinese financial market. IQF is a platform for people from the financial industry to share information and insights on important research topics. There is a high demand amongst academic researchers and professional practitioners to have such a platform to discuss statistical arbitrage and high-frequency trading.
"A platform like this will improve the research environment, especially for our university and IQF. Our goal is to bring academics and financial practitioners together to have more collaboration and recognition. We will seek more opportunities for joint research and training programmes. We also would like to bring this event to students' attention, so that they will be well informed about what is happening in current financial markets," said Dr. Goncu.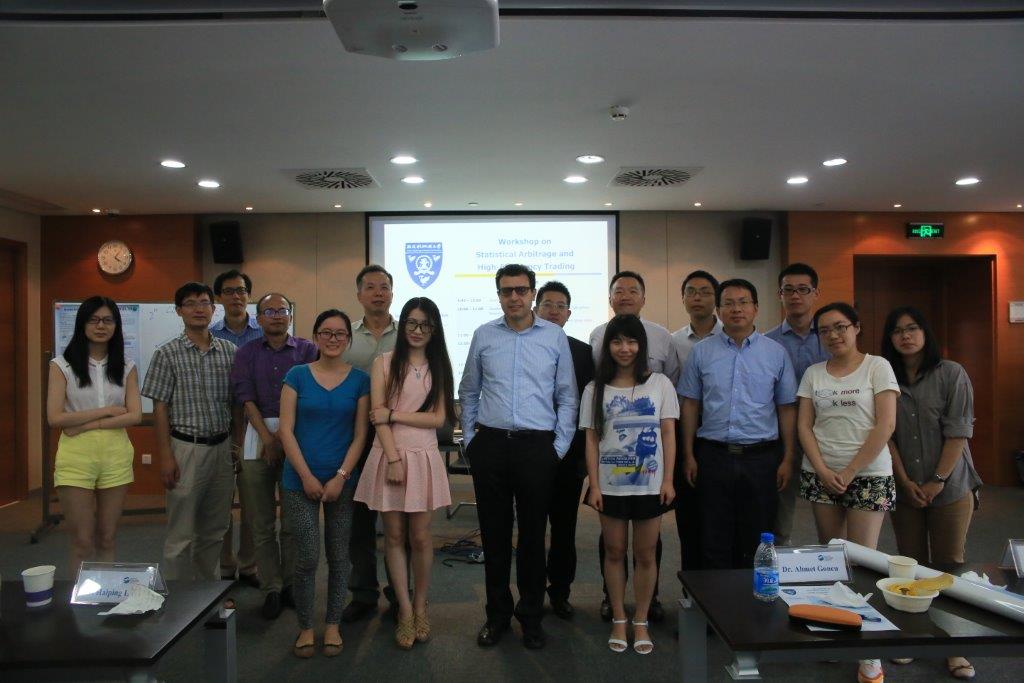 This one-day workshop included seven speakers: Dr. Ahmet Goncu; Dr. Nan Zhang, Associate, Quantitative Strategy & Service Department, CITIC Securities Shenzhen; Dr. Haiping Lan, Researcher, Guosen Securities Shenzhen; Dr. Yi Hong and Prof. Michael Chng from IBSS; and Dr. Hao Yang and Dr. Yurun Yang from the XJTLU Department of Mathematical Sciences.
Dr. Nan Zhang said, "This is a great opportunity for practitioners and researchers to share information and to learn from each other. This event is very useful to my current role as I can apply what I have learned today to my work. I would like to stay in touch with the people I have met and would strongly encourage my colleagues to participate this event in the future."
"It tends to be the case that professionals know what works and what does not work in practice. Academics on the other hand, know why things should work in concept, but they are less sure whether things work in practice. Such workshops have the potential to bridge the gap between the two sides," added Prof. Michael Chng.
This event has promoted the interaction between practitioners and academics on research topics that have direct industry applications. It also promotes cross-disciplinary interaction between Finance and Financial Mathematics.