Xi'an Jiaotong-Liverpool University (XJTLU) was approved to open two undergraduate programmes namely, Digital Media Technology and Environmental Science, by the Ministry of Education (MoE) of China in 2010. The Degree Awarding Power Panel from Jiangsu MoE recently held an on-site review of the two programmes and approved XJTLU's degree awarding power for both of them.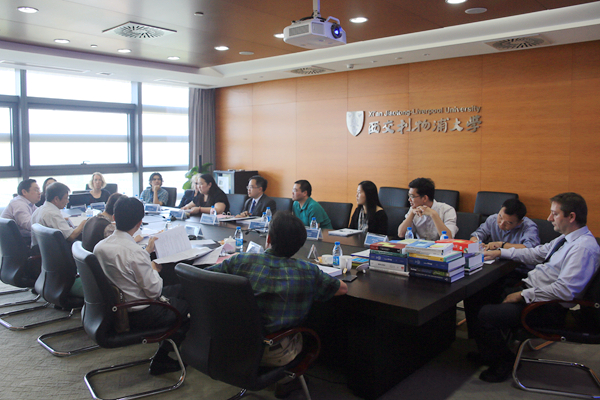 Vice-President of XJTLU, Dr. Minzhu Yang, welcomed the panel and introduced the University's educational philosophy and development. He stated that XJTLU's vision is to become a research-led international university in China and a Chinese university recognised internationally for its unique features in learning and teaching, research, social service, and education management.
He then emphasised that as a research-led university, XJTLU attributes great importance to carry out scientific research. The University is in a good positon to utilise its considerable human, material and financial resources to make the labs that are leading global research. Consequently, the University has won many important awards of scientific achievements at home and abroad.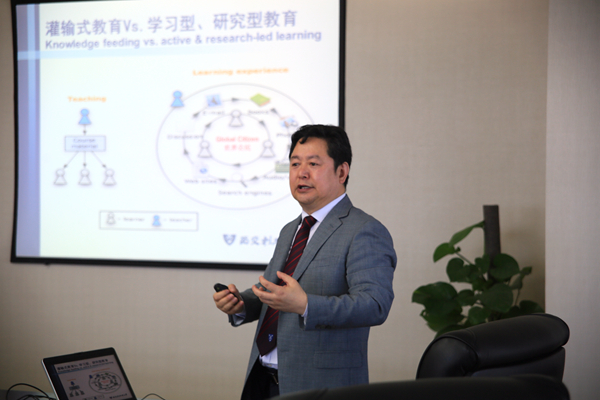 Experts from the MoE panel indicated that digital media technology has rapidly developed in recent years and the application of multi-media has permeated in every area of human life. In China, the prospects and employment market of digital media technology are greatly influenced by those enterprises with immense social wealth. They suggested that XJTLU should continue developing further cooperation with Chinese enterprises and especially local businesses.
During the meeting with students, the panel asked about their design for their final year project and recognized their research under the guidance of their supervisors. The experts highly appreciated XJTLU's educational strategies in terms of fostering students with international vision and innovative thinking.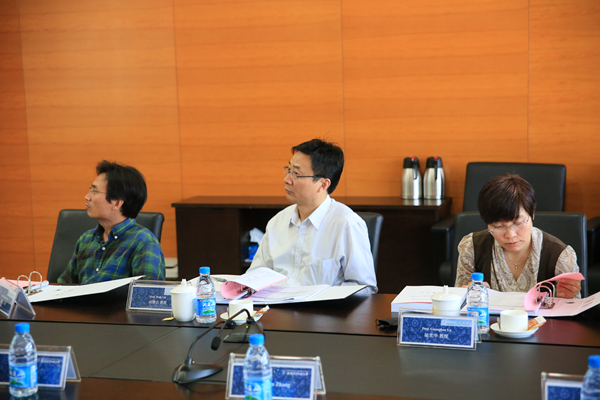 The two programmes are important parts of natural sciences at XJTLU with a highly qualified international Faculty and advanced research environment. The establishment of Digital Media Technology is based on the long-term educational experience of Electronic Information and Computer related disciplines at both the University of Liverpool and Xi'an Jiaotong University. It combines staff resources and experimental facilities from the Department of Electrical and Electronic Engineering and the Department of Computer Science and Software Engineering.
Digital Media Technology has enrolled students in Mainland China since 2011 and it has also recruited international students, as well as, students from Hong Kong, Macao and Taiwan since then. Currently, there are 29 undergraduates in this programme learning both the theories and technologies of Digital Media.
The Department of Environment Science at XJTLU was launched in 2011. The Department's research mainly focuses on understanding environmental pollution and climate change drivers, and impacts of industrialization on the environment. As a core programme in the Department of Environment Science, Environment Science is an interdisciplinary major focusing on researching natural processes and anthropogenic influences in the atmosphere, water and soil.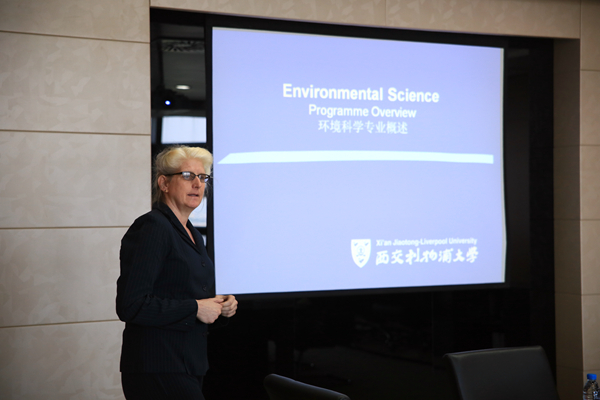 The course design of Environment Science is in strict accordance with rules from the Department of Higher Education of MoE of China and the Quality Assurance Agency of Higher Education, UK. This programme arranges three field-trip studies for students to Qiandao Lake, Mount Huang and the Qiantang River, and study tours to the local environmental protection agency and waste disposal sites.