Thirty-four Year Four students and academic staff members, led by Dr Shaofeng Lu from the Department of Electrical and Electronic Engineering at Xi'an Jiaotong-Liverpool University, visited Kangsheng Wind Power Co., Ltd. on a field trip last week.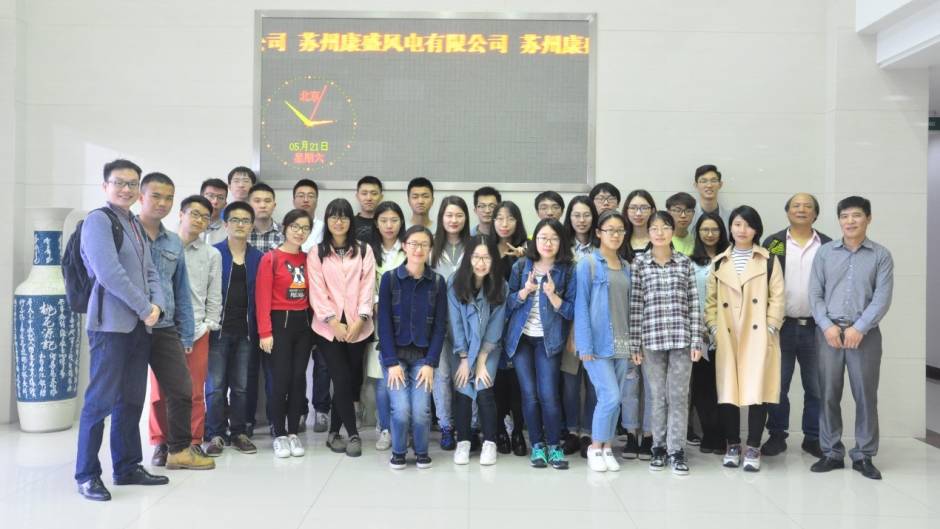 Dr Lu said the reason for organising the field trip was in response to electrical engineering student feedback requesting a field trip to support their study with general technical background. "Students regard such field trips as a special and effective way of learning outside of campus," he said.
During the field trip, Mr Xia, general manager, and Mr He, chief engineer, welcomed the visiting group to the company, which located to the north of Yangcheng Lake in Suzhou, and spoke about wind power generation. "Suzhou is not famous for wind power generation," said Mr He. "However, with energy structure transformation going on in China and abroad, renewable energy will become a larger proportion of total power generation. Kangsheng has a total installed capacity of 49.5MW from 33 power generation sets and generates around 100 million kWh of electricity from wind annually."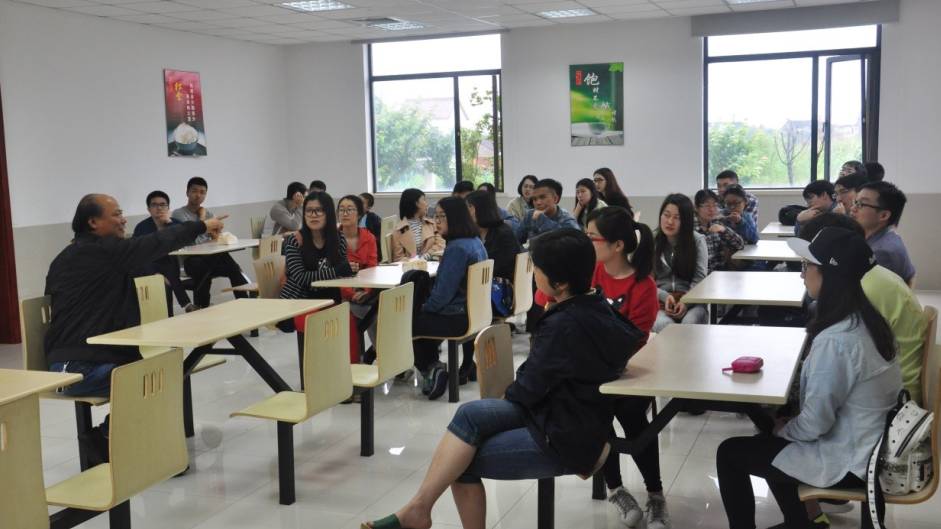 Mr He added that XJTLU and its unique international education model were intriguing to him as a "veteran power engineer" and that internationalisation is a key trend in China's technology sector. He encouraged outstanding students from XJTLU to apply for internships or a career opportunities with Kangsheng.
Student Ye Kuang expressed her excitement at gaining joining her peers on the field trip: "It is easier for me to understand what I am learning through onsite experiences like this," she said.
Fellow student Yingyu Xu added: "This trip helps me realise that what we learn in university has huge application potential in industry and this motivates me in my studies."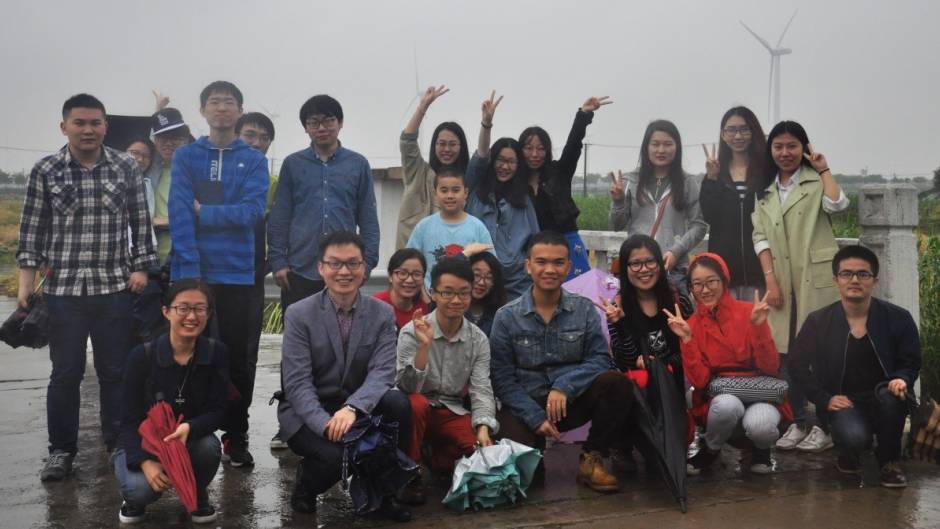 Dr Kejun Qian from Suzhou Power Supply Company and PhD student Xiaotong Xu from the Department of Electrical and Electronic Engineering provided support to make the trip a success.
The Department of Electrical and Electronic Engineering consistently emphasises learning and teaching, where hands-on practical skills are regarded not only critical but also motivating for future electrical and electronic engineers.
(Reporter: Shaofeng Lu; photographer: Bing Han)