Postgraduate students from the Seoul National University Graduate School of Engineering Practice have completed an Executive Education programme at Xian Jiaotong-Liverpool University, which was organised by International Business School Suzhou.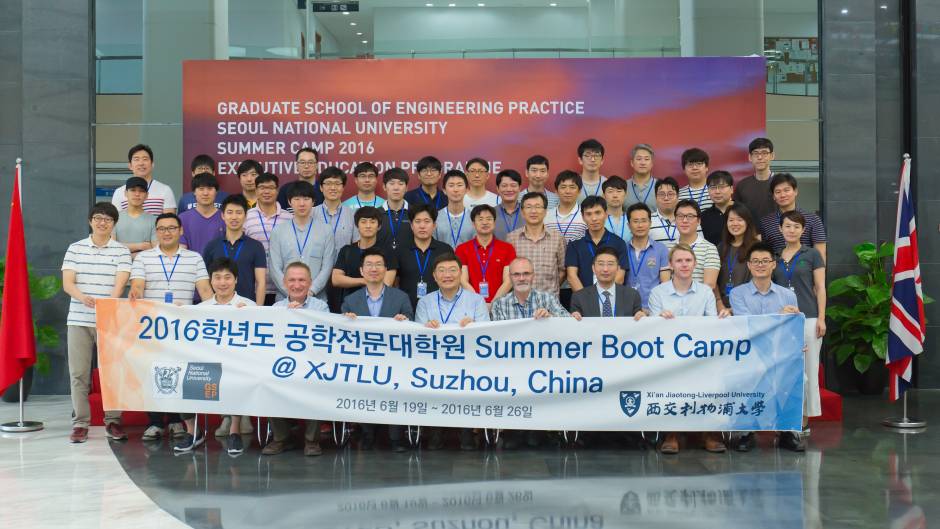 The GSEP-SNU Summer Camp was a week-long programme of business lectures, workshops and cultural activities tailored to give practical and relevant training to those looking to do business in China.
In his welcome speech, Professor Adam Cross, Associate Dean for Learning and Teaching at IBSS, said: "Doing business in China is critical now for the success of many companies around the world, and to learn about business, management, strategy, organisation and operations management in a Chinese context is a great opportunity."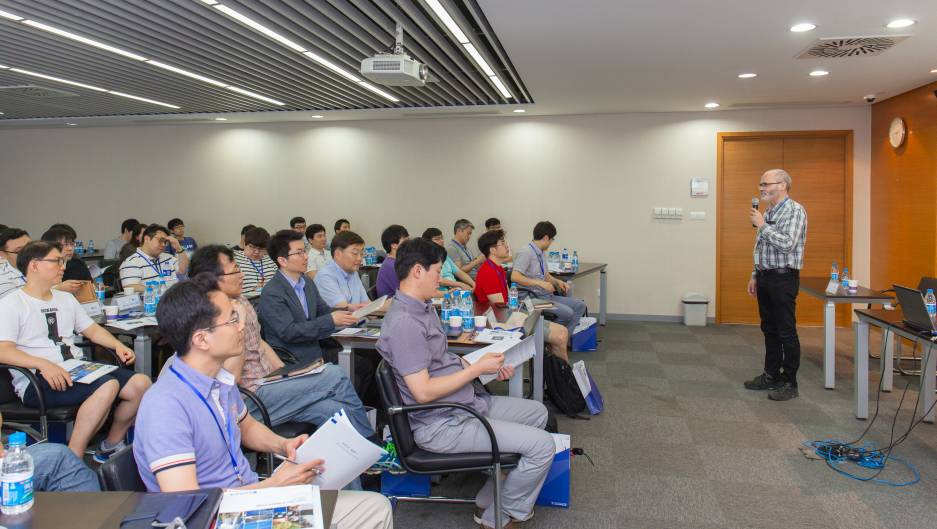 Suzhou is the largest manufacturing centre for Korean companies in China. There are many Korean brands in China and over half a million Korean executives working here.
Korea has helped China's economic development, but now with the emergence of e-finance and the digital economy, China is leading in the application of new technologies.
Through IBSS's carefully structured programme, the executive students gained direct experience of a thriving business environment. Some of the topics on the agenda included: 'Economic Trends and their Tangible Impacts on Business in China', 'Strategy for Foreign Start-ups in China' and 'Industry 4.0 from a Chinese perspective'.
Bradley Feuling, who has 10 years of experience consulting with start-ups, led a course on 'Business Strategy in China Context'. Referring to the Chinese government's latest Five Year Plan, he noted: "The government is moving away from simple manufacturing industries like clothing and heavy polluting industries to high-tech industries, which is good news for Korean companies."
Commenting on the qualities of the 40 participants, Bradley said: "Seoul National University have brought a very engaged group with a diverse mix of backgrounds within the engineering field, including architectural, computer and chemical engineering."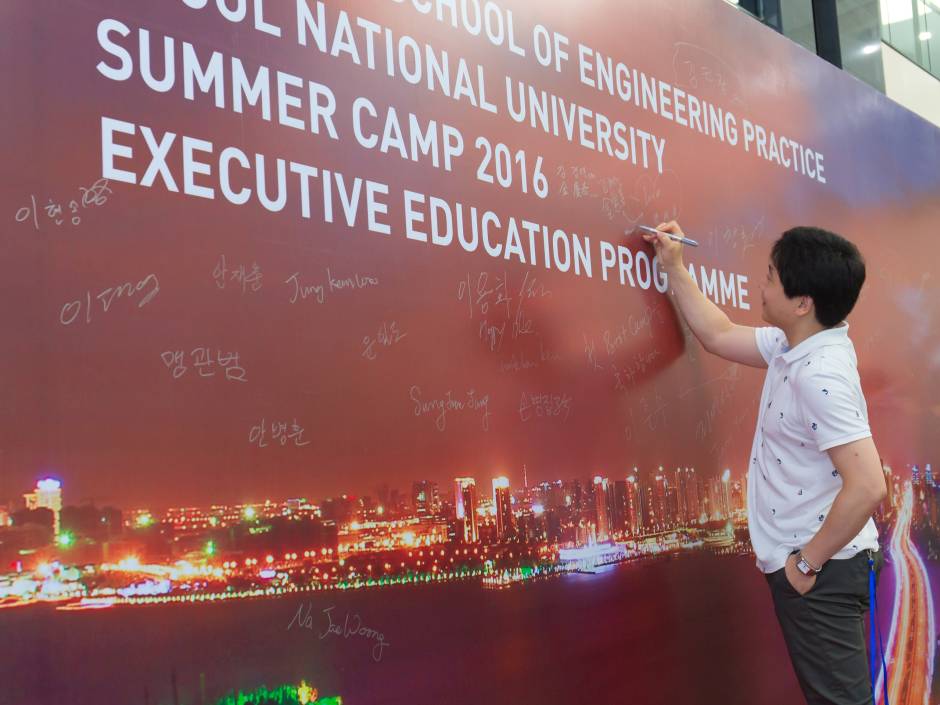 Jungho Kim, a participant on the programme and also the CEO of a global automotive and electronics company, commented: "The lectures were interesting and well-prepared and have helped me to gain a better understanding of the Chinese business environment."
Professor Yoonmo Koo of the Graduate School of Engineering Practice at Seoul National University stated: "We truly appreciate the great chance to be here in Suzhou that XJTLU has provided. Our students have really enjoyed the programme as there were a lot of discussions and it was very interactive."
IBSS' executive education programmes combine world-class business knowledge with deep-rooted China expertise, as well as impressive 'real world' business connections through its faculty and XJTLU's location at the hub of China's commercial and industrial powerhouse. IBSS works to ensure companies and individuals gain competitive advantage in a global environment.