Around 800 Xi'an Jiaotong-Liverpool University alumni from across the world gathered together yesterday to celebrate XJTLU's 10th anniversary – the largest get together of alumni in the University's history.
The event started with a morning of presentations and speeches from key figures at the University.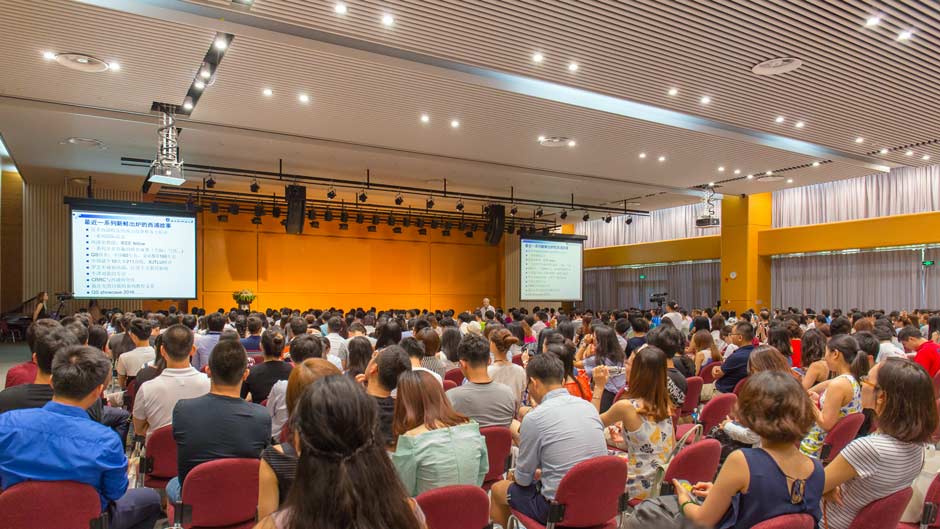 Professor Youmin Xi, executive president of XJTLU, welcomed attendees to the event, saying: "I am glad to see your achievements and to welcome you back. Every one of you is an ambassador for XJTLU. Let's imagine the next 10 years, your future and XJTLU's future. I hope all of you can take XJTLU's 10th year as an opportunity to establish a goal and strive for it."
Jiefu Chen, chairman of the Shanghai branch of the XJTLU Alumni Association, gave a presentation on the branch's members, activities and how to join.
Jiefu (pictured below left) started XJTLU in 2007, studying BSc Financial Mathematics, and graduated in 2011. He is currently working as a big data financial product manager for Sinolink Securities in Shanghai.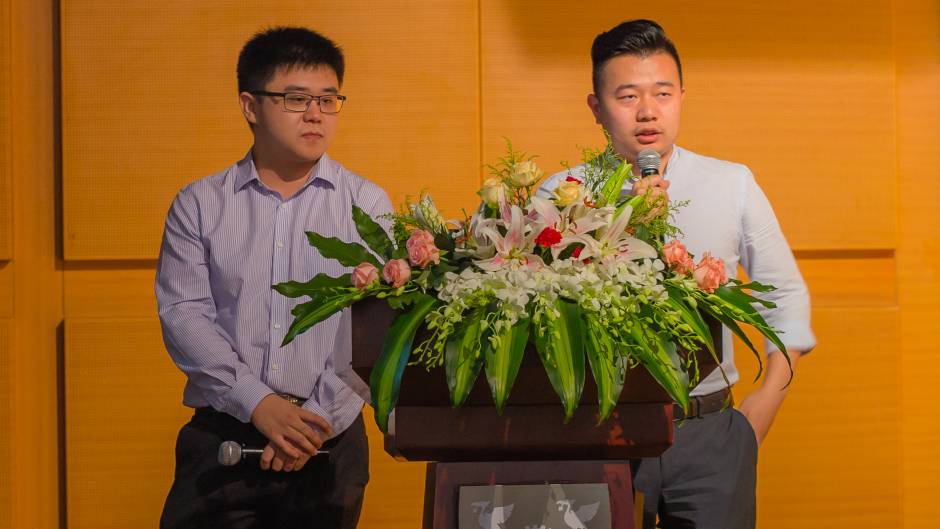 He said that study at XJTLU helped him form his own working style and way of thinking: "My ability to collect information, which has helped a lot during my current work, was strengthened during my study at XJTLU. Additionally, XJTLU also equipped me with strong adaptability. I hope XJTLU can fully integrate West and East and cultivate more global citizens in the future," he said.
Lifu Shao, who was among the first students to attend XJTLU in 2006, also attended the day's celebrations. He studied BSc Information Management and Information Systems and is currently working as regional sales manager for Shanghai HongYan Returnable Transit Packaging.
He spoke about the risk he took in choosing XJTLU at a time when the University was newly-founded and untested: "It was indeed a risk for me to go to a fresh new university that had no past and an uncertain future. But it was the risk I had to take."
He said that he didn't regret making the decision to help form the future of XJTLU, saying that he benefitted from, and witnessed the growth of, the University: "That amazed me then and still does today," he said.
Dr Minzhu Yang, vice president of XJTLU, concluded the morning's event saying: "I hope more alumni liaison groups can be set up in the future and that some of you can come back to XJTLU and become the mentors to current students."
A party was held in the evening and was a chance for attendees to relax and socialise.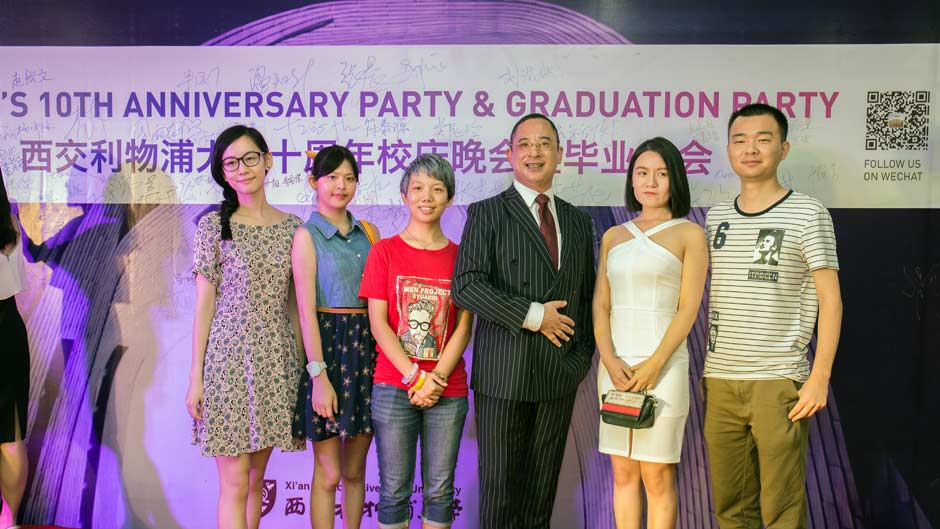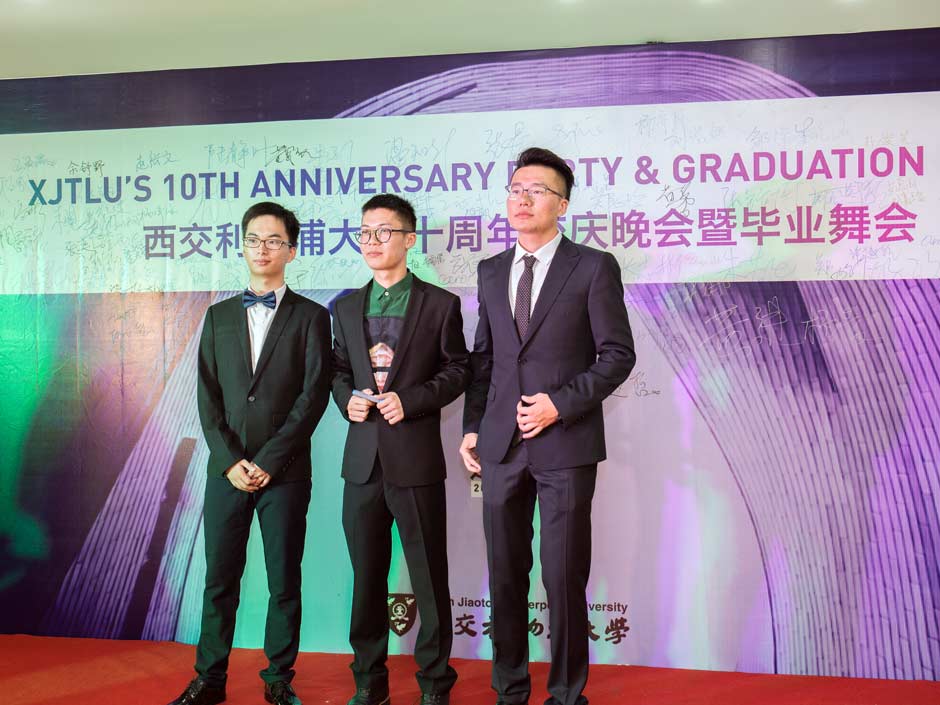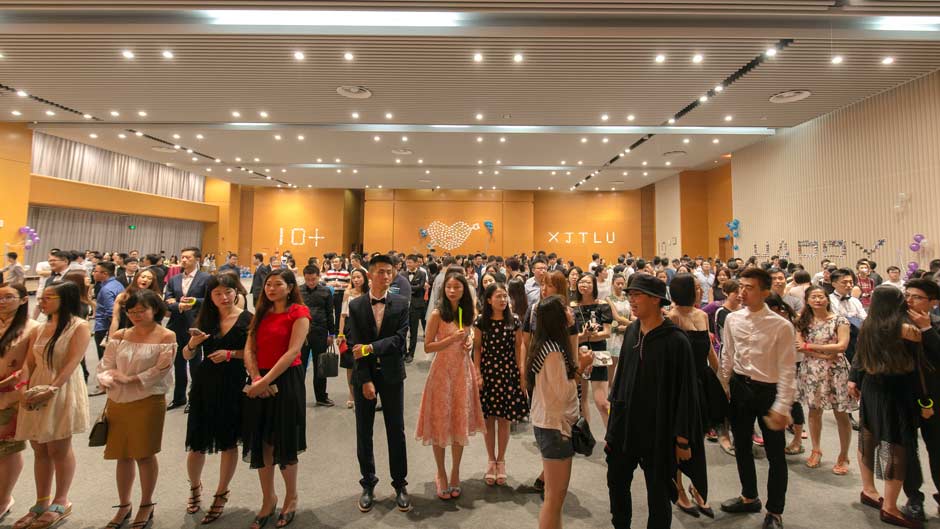 Yang Yu, who studied BA Marketing and graduated from XJTLU in 2014, donated a handmade birthday cake to the party.
Yang is currently running her own business, Vicki Studio, which provides training in baking. Besides providing training herself, she also invites professionals from France, South Korea and other countries, to deliver training. The studio recruits students not only in Mainland China, but also from other countries, such as Japan, Malaysia and Thailand.
She said she became interested in baking during her time at XJTLU but also considered going abroad for further study after she graduated: "It was a hard decision to make, whether I should pursue my interests or continue further study," she said. "At that time, my tutors at XJTLU encouraged me to pursue my interests and I really appreciate their encouragement. Without it, I would not have the success I have today."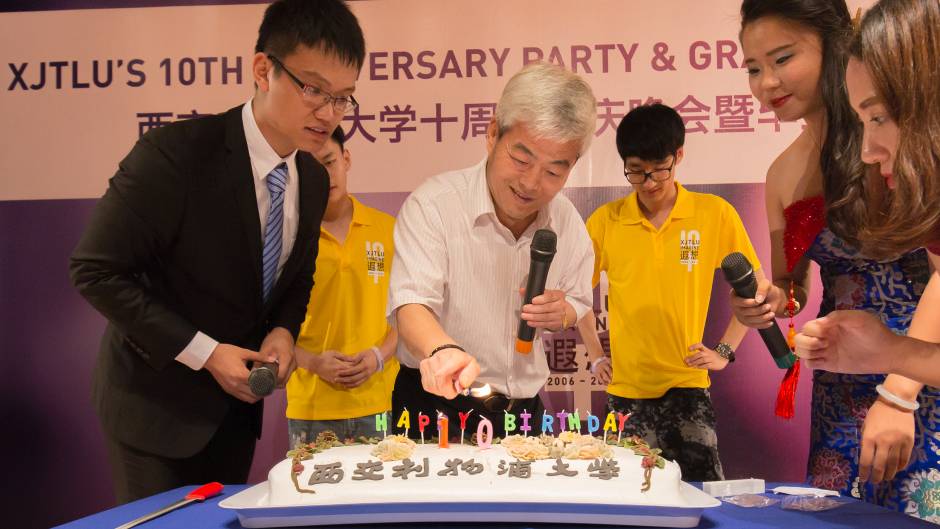 She said the skills in information integration and marketing that she gained during her time at XJTLU, as well as the University's supportive atmosphere, helped enormously in setting up and running her company.
"I hope XJTLU can continue this culture to help more students pursue their own interests and realise their dreams," she said.
Qinghua Yang, from the Student and Admissions and Career Development Office at XJTLU, said: "This is the largest number of alumni in one gathering at XJTLU in its 10-year history. The event aimed to help the University keep in touch with its alumni, to serve them better and establish an interactive relationship between XJTLU and its graduates."
There are currently nine XJTLU alumni association branches based in Beijing, Shanghai, Jiangsu, Shaanxi, Guangdong, Hong Kong, Singapore, Australia, Canada and Britain.