New undergraduate students arrived onto the Xi'an Jiaotong-Liverpool University campus at the weekend, ready to begin their lives at university. Many students were accompanied by their families who helped them settle into the student accommodation and go through registration processes.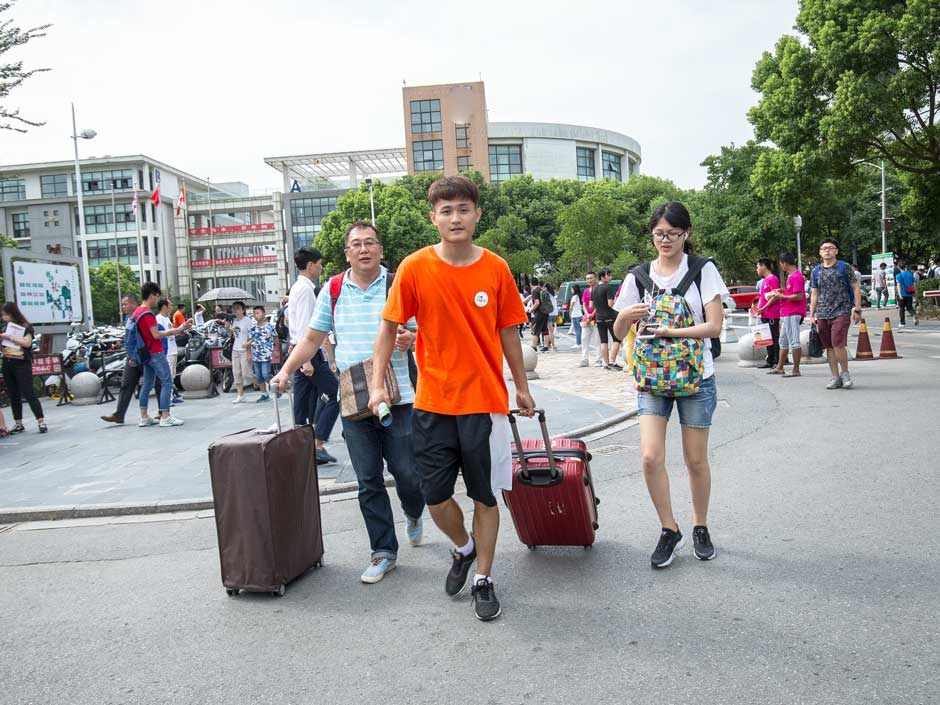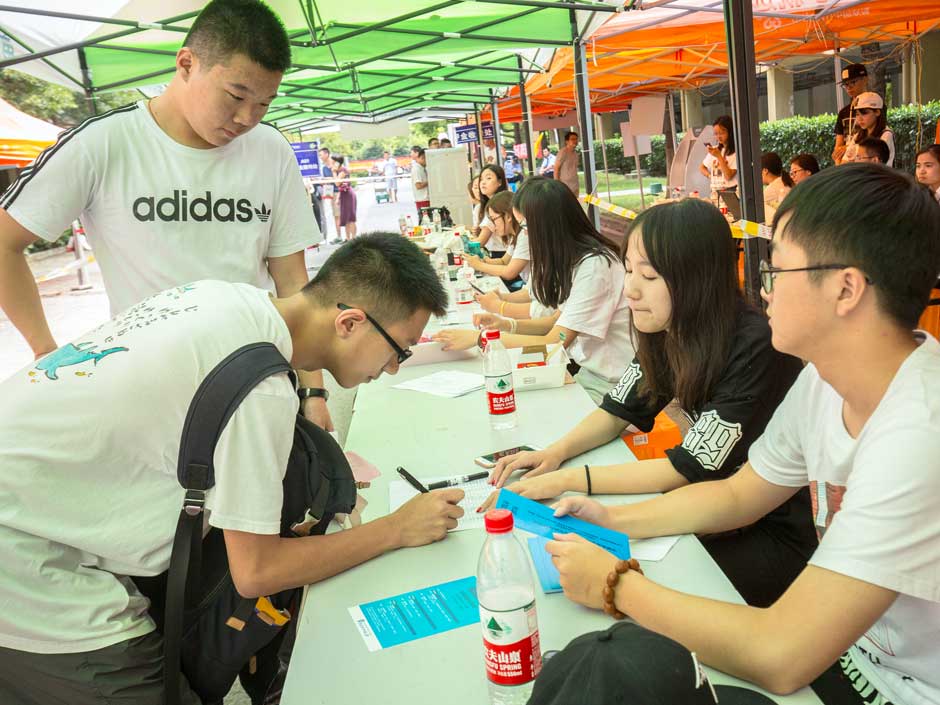 Xiuyuan Lu (pictured below, far right, with his family) from Jinan in China's Shandong Province, expressed his excitement about arriving at XJTLU and his expectations for university life. He said: "University life is unknown to me and is waiting for me to explore. XJTLU's official language is English and I hope to improve my English skills."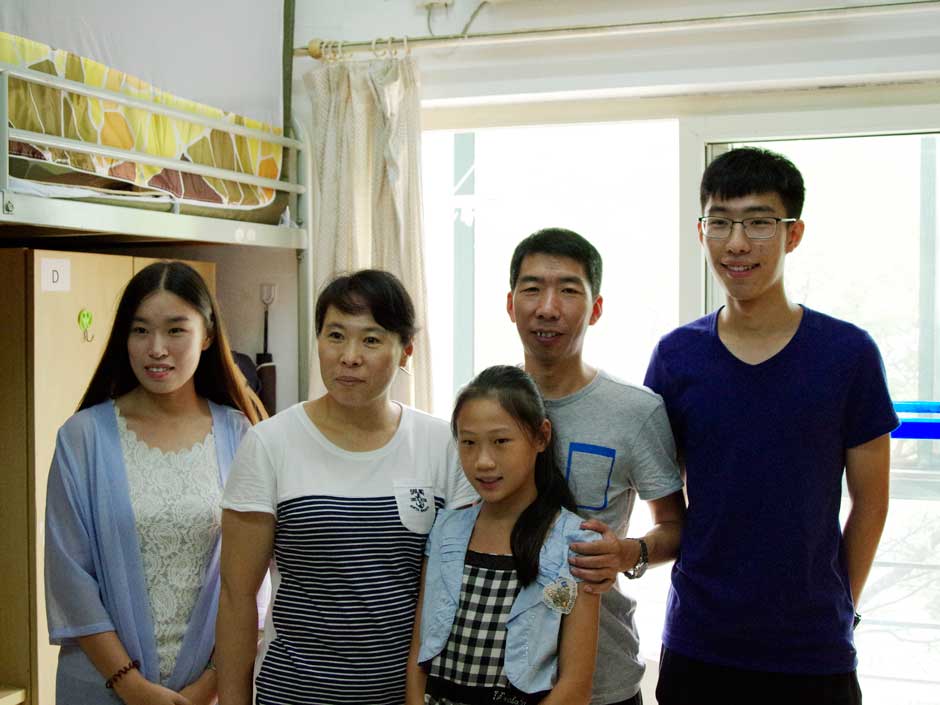 Xinyi Li (pictured below with her father), another new undergraduate student from Huizhou, Guangdong Province, was impressed by the "beautiful and open" campus environment, as well as the "nice and passionate" student volunteers who helped her on her arrival. She had specific ideas about what degree programme she hoped to study at XJTLU: "I hope I can pass the exam held by the Department of Architecture during the programme selection season," she said.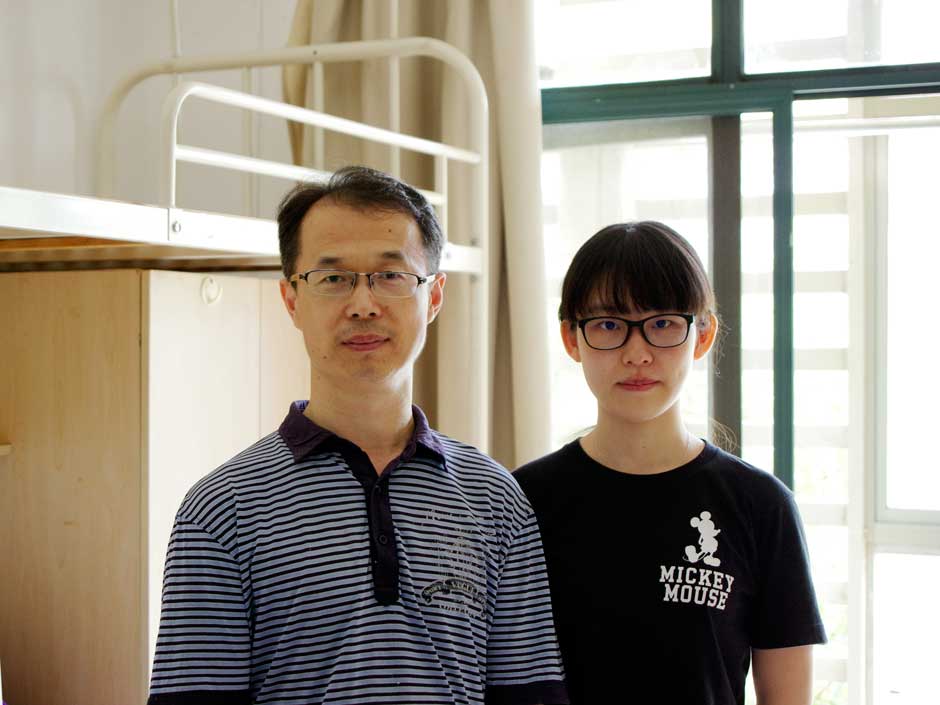 Xinyi's father, Ming Li, said: "XJTLU's international educational philosophy and unique educational model attracted me. I hope my daughter can work hard here and make full use of XJTLU's advantages and resources to lay a solid foundation for her future study and career."
Beige Ouyang (below) from Haikou, Hainan Province, pointed out that XJTLU is a very diverse university and that she hoped to broaden her horizons, improve her English abilities and enhance her communication skills in the coming semester.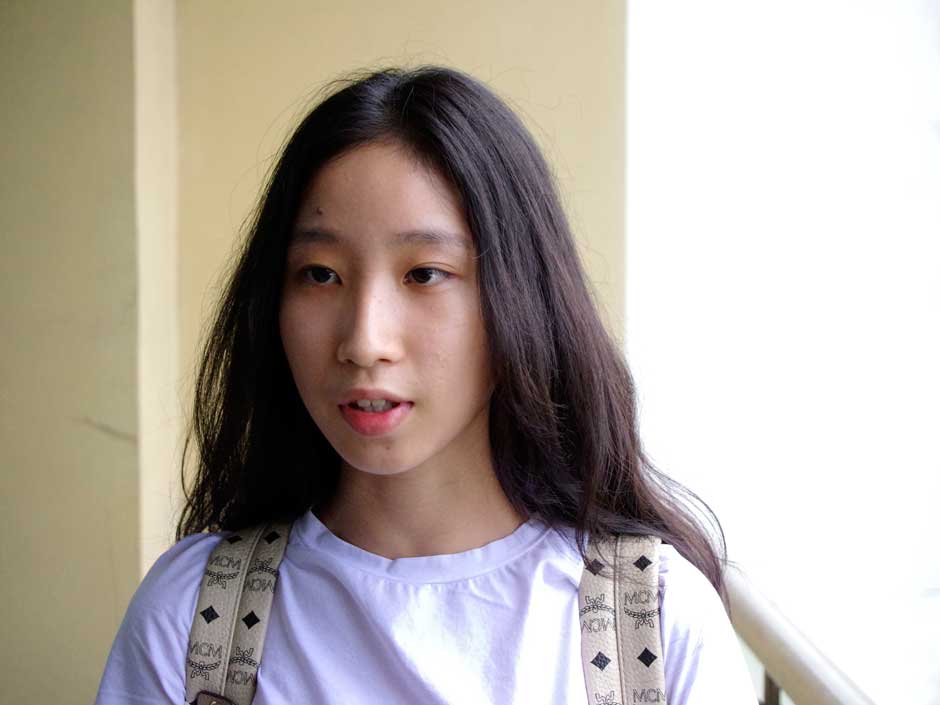 Zhonghui Li, travelled from Xingyi, Guizhou Province, to attend the University's opening ceremony with her daughter Xiayi Zheng (pictured below, far left).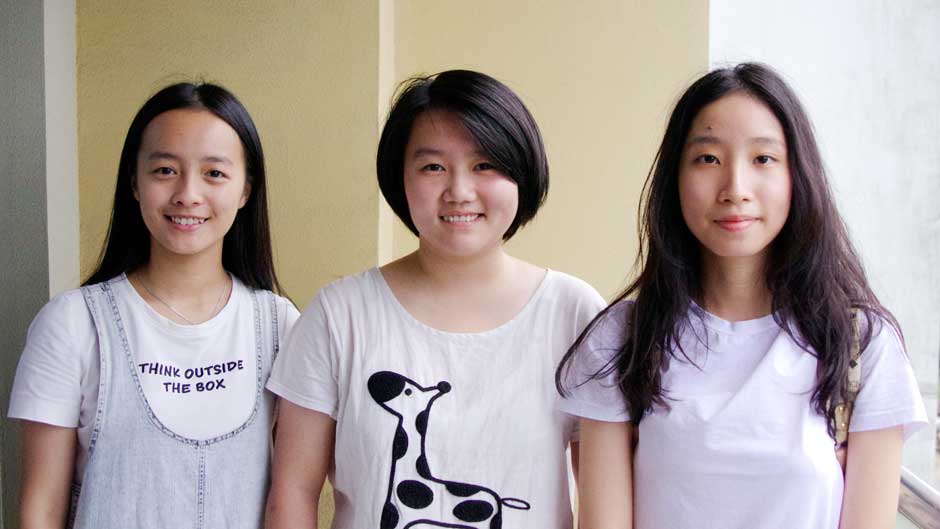 She said that her family had learnt about XJTLU from friends and that they were attracted to the University because of its English-taught degree programmes and unique educational philosophy and set-up, including the 2+2 study route option to the University of Liverpool.
"I hope my daughter can spend her final two years studying at the University of Liverpool, get involved in club activities and improve her English and communication skills," she said.