A training programme held at Xi'an Jiaotong-Liverpool University explored the successful running of Sino-foreign cooperative programmes, institutes and universities.
Experts and directors from Sino-foreign cooperative ventures, as well as government representatives, attended the training and discussed the challenges for the sustainable development of such collaborative ventures.
The training programme, which was organised by the Institute of Leadership and Education Advanced Development (ILEAD) at XJTLU, aimed to support those who intend to develop, who are currently involved in development of, or who are managing Sino-foreign cooperative institutes and programmes. The training was intended to give participants a better understanding of the relevant policies as well as how to set up a sustainable cooperation model.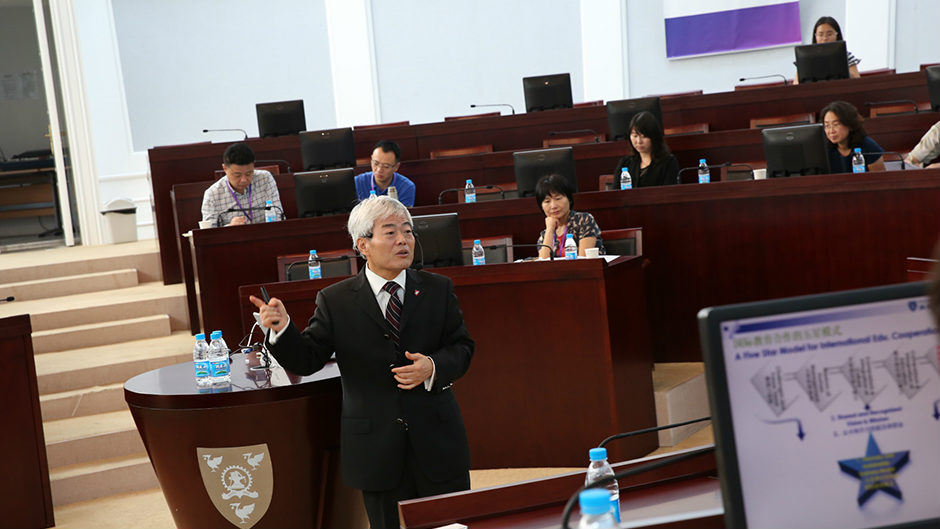 Sustainable development
As part of the training, Professor Youmin Xi, executive president of XJTLU, shared his latest research on the governance of Sino-foreign cooperative universities.
In his research, he analysed the seven current independent Sino-foreign cooperative universities that operate in Mainland China. He concluded that under the common multiparty cooperative models that Chinese and international universities, government and enterprises are involved in, the Sino-foreign cooperative universities in China have tended to adopt a governance structure that places emphasis on the role of a board of directors.
"The boards of directors in Sino-foreign cooperative universities are the supreme decision-making body and the governance structure influences greatly the stability and long-term sustainable development of these universities," he said.
Junxin Jin, director of the Office of Strategic Planning and Institutional Research at Wenzhou-Kean University, agreed with Professor Xi's perspectives on governance structure, adding: "The governance structure in these types of university is designed at the top-level and is crucially important for their existence."
He added, however, that the significance of a robust governance structure in the successful operation of Sino-foreign universities had not yet received sufficient research attention.
Government's role
A significant amount of time at the training was dedicated to the role of government in the successful operation of Sino-foreign cooperative programmes, institutes and universities.
Professor Xi said that although there was no government officials on the XJTLU board of directors, the Suzhou Industrial Park (SIP) government had provided "great support" during the University's preparation and development, especially with regards policy consultation, capital input and the construction of teaching facilities.
Chenqian Zhu, assistant to the general manager of Suzhou Dushu Lake Science and Education Development Co., Ltd., a state-owned company responsible for the construction and development of higher education in SIP's Dushu Lake area, said that the SIP government had adopted a model whereby it helps build a platform and then lets universities run themselves independently.
"Government should have clear demands and provide direction while bringing in higher education resources," she said. "In this way, the government and universities can both benefit and development can be sustainable."
She emphasised that government should also respect the development of the education industry and provide long-term input and commitment, not pursue short-term achievements.
Tiejian Hou, deputy dean of the Sino-Russian Institute at Jiangsu Normal University, said: "While selecting the appropriate government platform to work with, educational institutions need to consider and assess their educational philosophy, financial capacity and the stage of social-economic development they are at."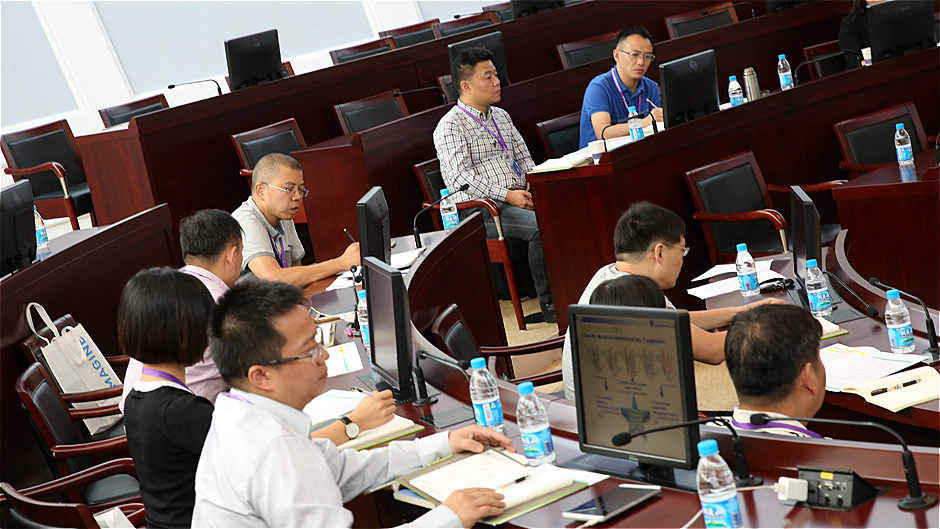 Quality assurance
During the training, experts and front-line operators shared their own ideas about quality assurance systems for Sino-foreign cooperative universities.
Over its 10 years of development, XJTLU has established a quality assurance system that not only aligns with the British system's standards for programme and curriculum development, but also meets the requirements of the Ministry of Education of China.
Professor Adam Cross, associate dean of International Business School Suzhou at XJTLU, emphasised the School's efforts in staff training and teaching approaches to meet British assessment standards.
He said: "XJTLU's academic staff are from across the world and they have diverse educational backgrounds. We need to guarantee that they can understand and become familiar with the British quality assurance system through training, and let them carry out teaching activities under the rules within the system. This is very important for quality assurance."
XJTLU has explored interactive teaching methods that are suitable for Chinese students and Professor Cross said the University advocates student-centred teaching, cultivating students' problem-solving and critical thinking abilities.
Yongzan Xu, head of the department of international cooperation at Hebei University of Science and Technology, was passionate about the benefits of Sino-foreign cooperative programmes saying: "We must seize every opportunity to persuade the top Chinese leaders that these kind of programmes do not simply expand the source of students, but can also truly help a university improve the quality of its programmes."