Six academic staff from Xi'an Jiaotong-Liverpool University have received awards from the Suzhou Municipal Education Bureau for their teaching excellence.
The bureau has rewarded staff from all types of educational institutions and universities in Suzhou for their teaching, ahead of national Teachers' Day on 10 September.
Professor Yong Yue and Dr Hai-Ning Liang (pictured below) from the Department of Computer Science and Software Engineering at XJTLU were rewarded first prize in the 2016 Suzhou Teaching Achievement Award for their innovative application of robots in programming teaching. This is the first time that XJTLU staff have won the prize.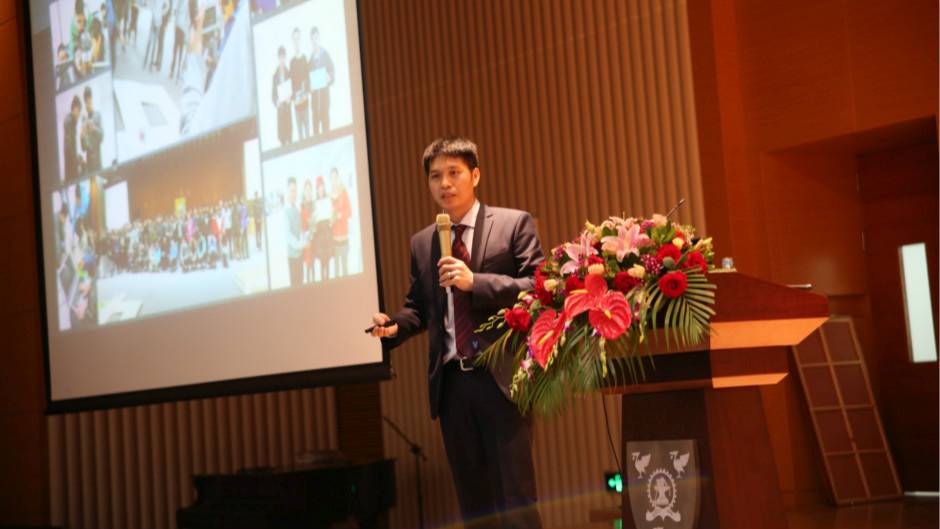 Hands-on practice is part of the CSE003 module, which introduces students to the basic concepts and theories of computer programming. The Lego Mindstorms robot project requires teams of four students to design, build, programme and road-test their own robots.
"As a pedagogical tool, Lego Mindstorms can effectively support students' active, collaborative, and creative learning," said Dr Liang, leader of the module. "The task of assembling and programming robots can change abstract knowledge into highly visual and tangible learning tools, which can greatly stimulate students' learning autonomy and creativity."
He continued: "I want to help students learn in a way that will invite hands-on, creative, and collaborative engagement to make learning meaningful and teaching effective. Additionally, students improve their communication and group-work skills, which are essential for success in their future academic endeavours or in the workplace."
The Suzhou Teaching Achievement Award requires first prize winners to have made significant breakthroughs in teaching theory or practice. Their achievements should have a remarkable effect on improving teaching levels and educational quality, as well as important impact on education in Suzhou.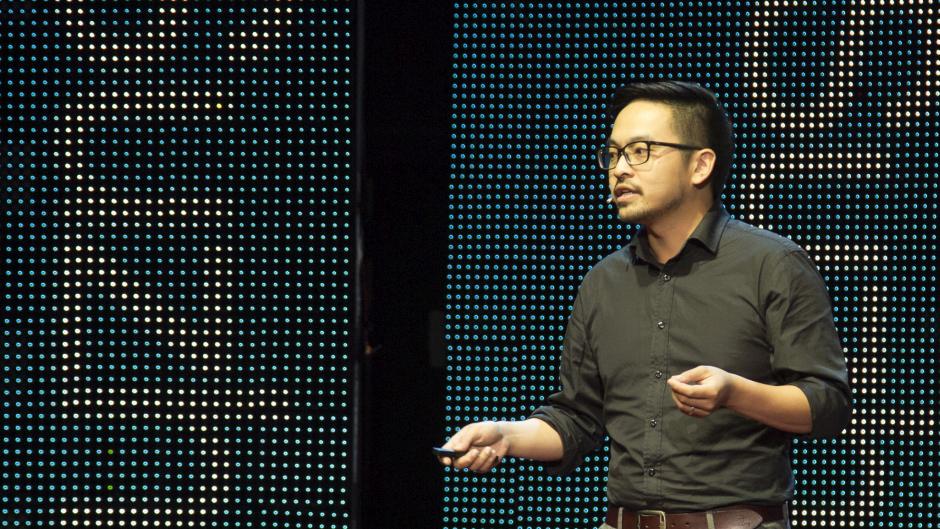 Dr Alejandro Vidal Lopez from the Department of Mathematical Sciences, Dr Eddy Fang (pictured above) from International Business School Suzhou at XJTLU, Dr Aleksandra Raonić from the Department of Architecture and Dr Dawei Liu from the Department of Computer Science and Software Engineering won the title of 'Outstanding educator of Suzhou of the year 2015-2016'.
Dr Fang teaches over 800 students every semester and says he makes sure to pay attention to students' needs. He tries to keep improving his teaching methods based on students' feedback and employs innovative teaching approaches to give his students better learning experiences.
His efforts have been recognised by his students - in an annual student feedback questionnaire, two modules he taught scored significantly higher than IBSS and university averages for student satisfaction.
He said: "I thoroughly and honestly question my delivery methods and teaching materials every single year based on student feedback. While this is far from being a new practice, I believe that my persistence in this process has allowed me to continuously improve the quality of my modules in ways that make a real difference to students."
Dr Liu, who was also recently awarded an XJTLU Annual Innovative Teaching Award for his teaching on module on mobile computing, said: "It is an honour for me to have received this award, especially when there are so many outstanding educators in the University. This award is a recognition of my teaching and more importantly a recognition of my students and their abilities to fulfill their potential in and outside of the classroom."
Dr Lopez expressed his excitement about winning the title, adding: "It is an honour to receive this award. I am very happy I can contribute to the visibility of the Mathematical Sciences department and the University. Teaching applied maths students at XJTLU is a joyful and rewarding experience. The students really appreciate seeing the mathematical arguments developing on the whiteboard and contributing with their own ideas."