Participants from China Pharmaceutical University took part in a training programme on academic support services at Xi'an Jiaotong-Liverpool University.
The training, which was organised by XJTLU's Institute of Leadership and Education Advance (ILEAD), offered a customised curriculum focused on sharing how XJTLU's registry system operates, including programme management and the teaching quality assurance system.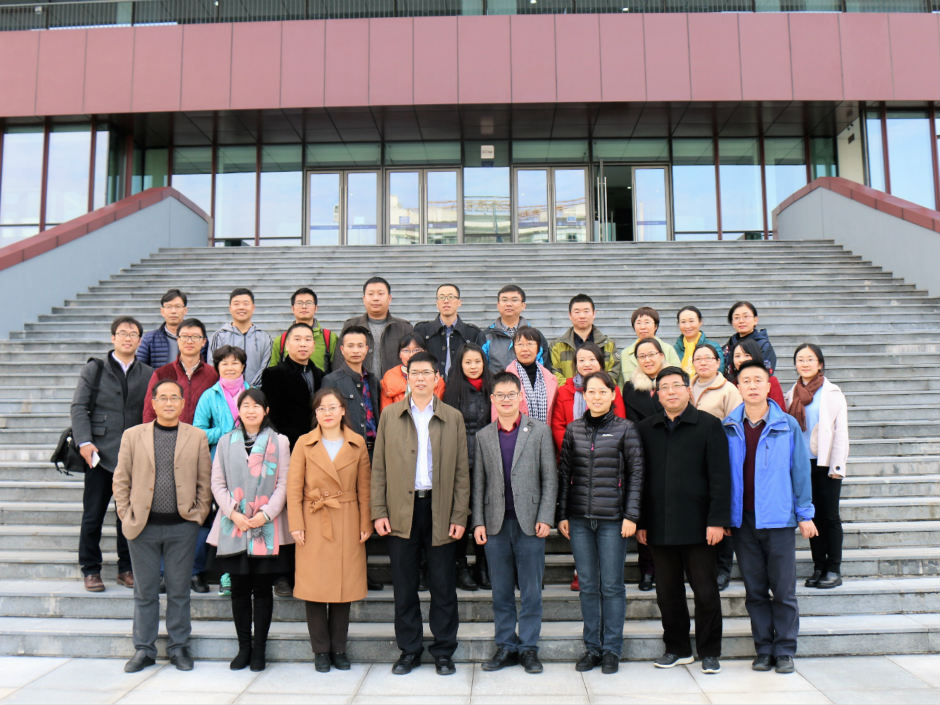 The training also looked at teaching staff development and performance evaluation and shared best practice in teaching support as well as learning and teaching.
Participants included members of staff from CPU's registry office as well as academic department heads and academic support staff.
Feng Feng, dean of the registry at CPU, said: "We want to improve the internationalisation of our university. From this year, we are recruiting students based on academic performance, which will put additional pressure on the registry office's information management system.
"Our focus has been more on the development of academic staff and we have not offered much training for registry or academic support staff. If we want to reform our teaching approach, it will not be effective if only teachers change, yet the administrative system and professional services staff remain in the old style."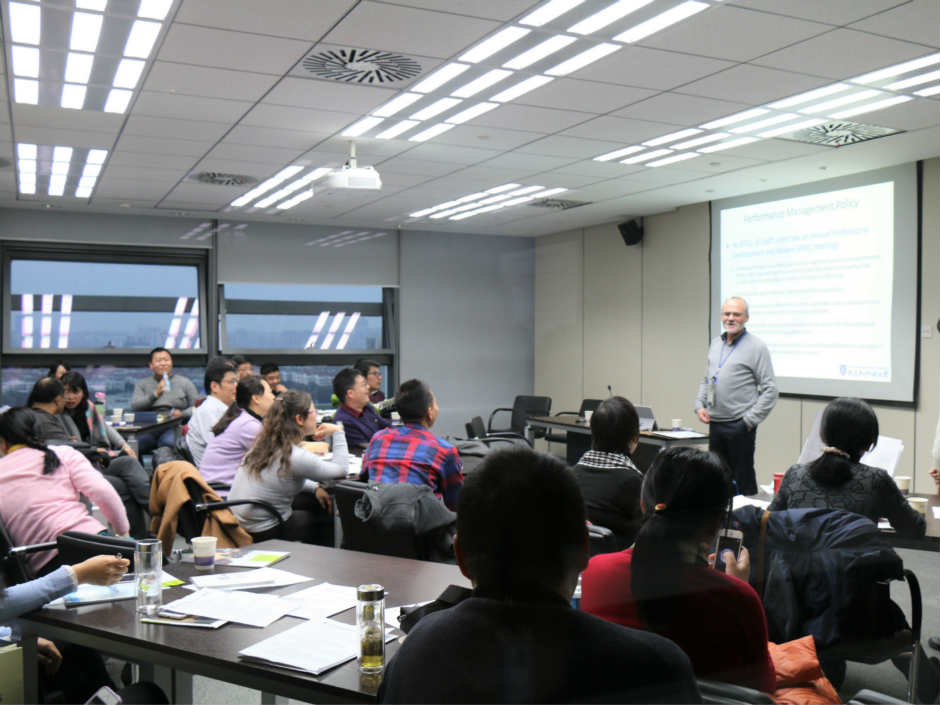 Chuanhui Zhu, head of XJTLU's Registry Office, talked about his team's services, describing the registry as "the portal of all information for running a university".
The team's work includes the creation, tracking and updating of registry information throughout enrolled students' whole time at university. Chuanhui said the task of dealing with the huge amount of information created by the over 8,000 students on campus would be impossible for the 32-person team at XJTLU without the support of information systems.
"No one can work without information systems in our office - everyone in our team has become a system expert," he said.
Chuanhui's counterpart, Feng Feng, agreed with Chuanhui's conclusion. "Chuanhui explained how XJTLU is implementing a 'student-centred' approach to registry management through system development. These IT systems are all the same when universities first bring them in, but differences will be seen when universities start using them and how well they use."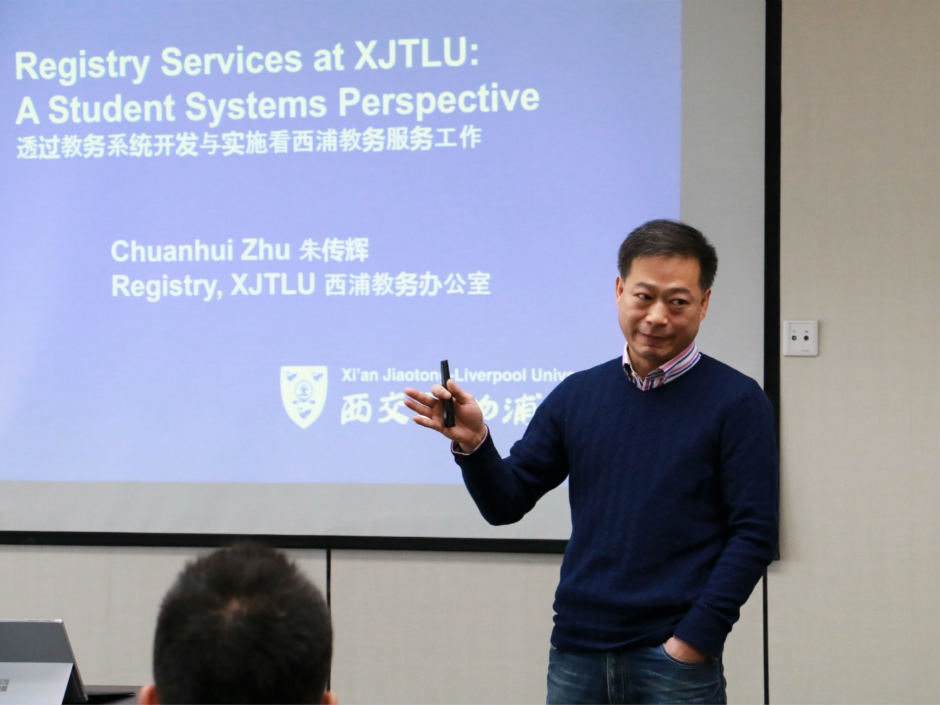 Other XJTLU speakers at the training included:
Ling Wang, academic quality assurance manager
Professor Adam Cross, dean of learning and teaching, IBSS
Heng Ge, deputy head of the Student Affairs Office
XiXi Wang, cente administrator, Language Centre
Liping Tao, cluster administrator, humanities and social science.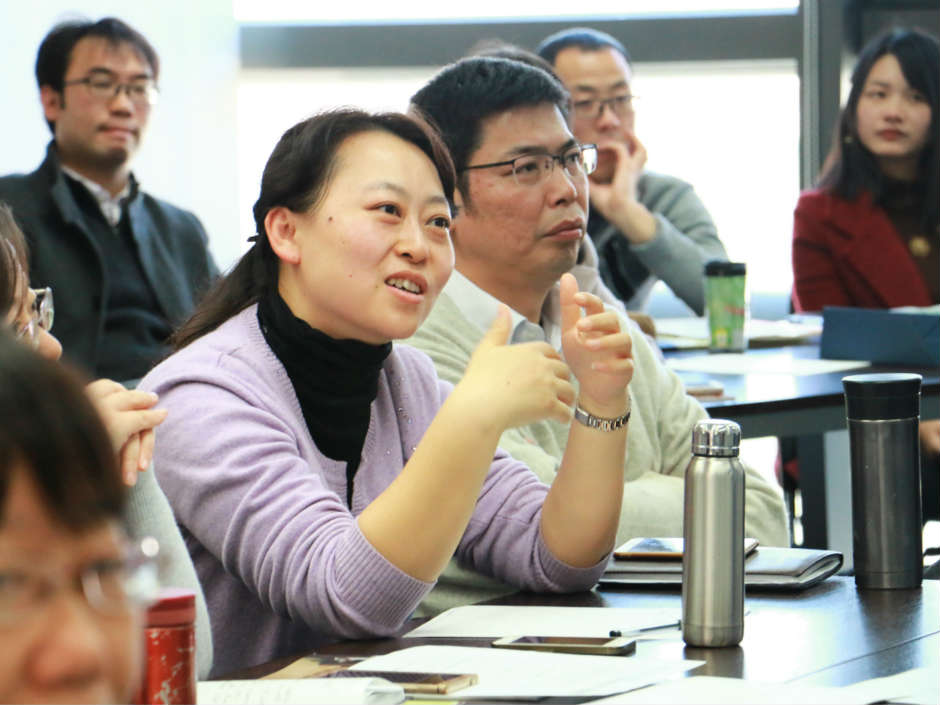 Participants asked speakers a number of on teaching schedules, curriculum design, assessment and review, quality assurance, plagiarism, student services and the development of support for Year One students.
Xinran Wang, deputy dean of registry at CPU, said: "To implement a student-centred approach we will need to change and update our minds.
"We are still very used to the existing way of working, we are 'managing' not 'supporting' or 'offering a service'. This training at XJTLU gave us the opportunity to observe the practice here, which inspired us a lot.
"Many of our professional service staff feel less of a sense of achievement or initiative as they feel their work is not high-tech or professional enough. After conversations with XJTLU peers they saw another possibility that you can also gain respect for your professionalism and skills."