A Xi'an Jiaotong-Liverpool University graduate, who seemed likely to pursue an engineering career after graduation, has found success in an unexpected industry.
Yang Xu, who graduated from BEng Telecommunications Engineering in 2012, expected to continue studying abroad before finding a job. But, at the last moment before graduation, he decided he had to pursue his passion for baking.
"I DECIDED TO BE A BAKER AT THE LAST MOMENT"
"When I was a young boy, I liked to watch my mother cooking," says Yang, who is originally from Xinjiang in China. "Eventually I found that I fell in love with cooking."
However, as he grew up, Yang was not able to fully focus on this and other hobbies, due to the pressure of studying for exams. It would not be until he came to university that he would be able to explore his love of cooking once more. And, although he studied telecommunications engineering, Yang says that he knew he would not be happy if he ended up working in an engineering-related area.
"I think a life without pursuing your dreams is painful and I wanted to find a career that I could strive for," he said. "I feel very fortunate that I found my real interest at the last moment of university life."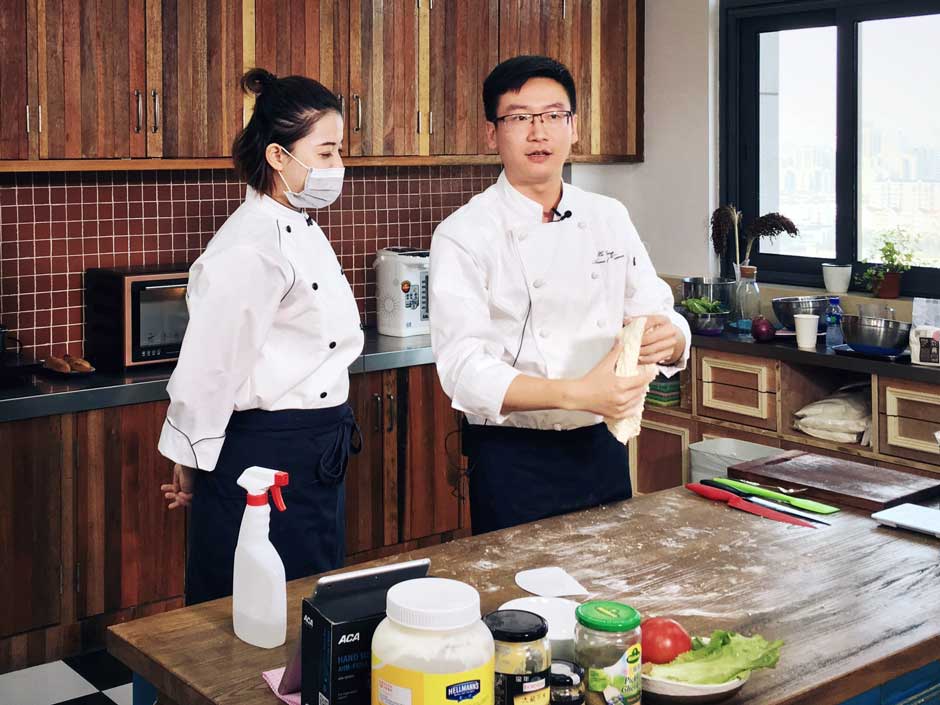 Yang says he realised what he wanted to do thanks to XJTLU's focus on encouraging students to pursue their interests and passions.
After graduation, Yang spent a year at a professional western-style baking school to learn how to bake bread and cakes. Then, for two years, he worked in a French-style restaurant in Suzhou and learning more baking skills from his mentor who worked in the same restaurant.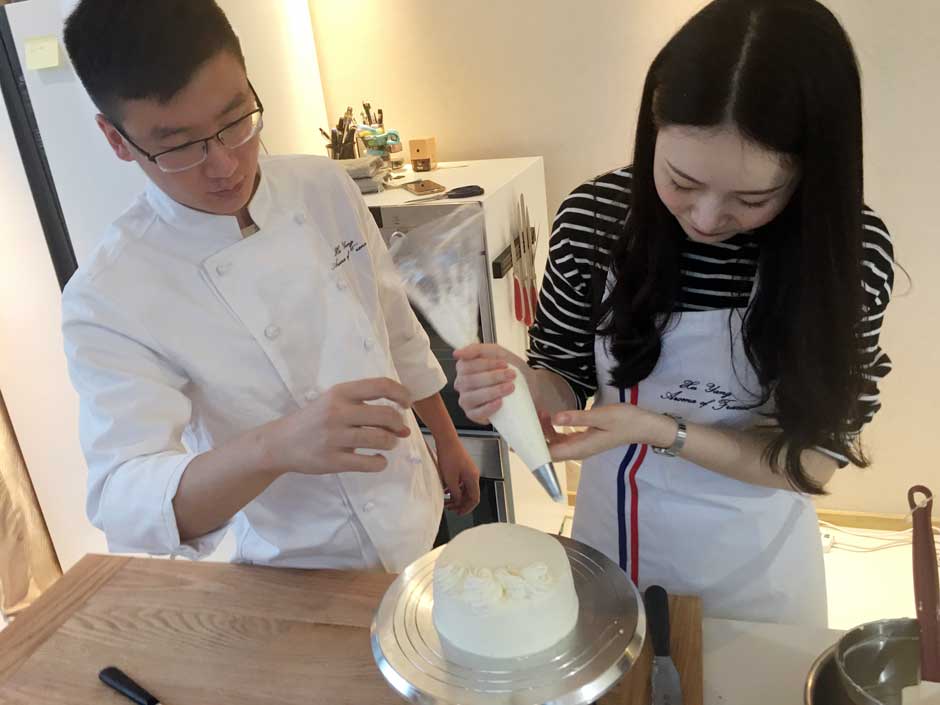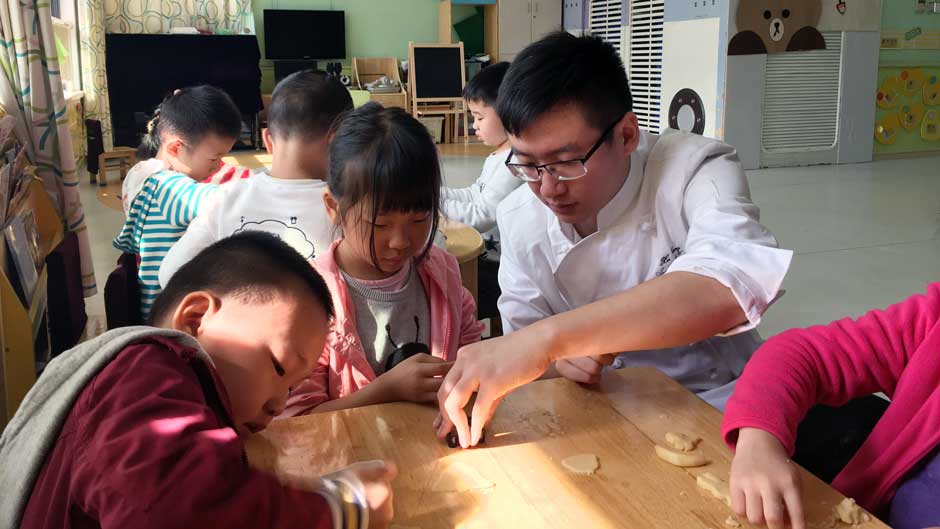 He now has a studio of his own, Aroma of France, which sells sandwiches, birthday cakes, desserts and breads, all baked by Yang himself. In addition, the studio also provides DIY courses for people who want to learn how to bake, including parents who want to spend time baking with their children.
"I WANT PEOPLE TO EXPERIENCE THE HAPPINESS OF BAKING"
Yang says that at first his family didn't support him in his decision to be a baker: "I explained to them that being interested in something was very important for a successful career," he says. "They eventually understood and have now given me lots of suggestions and financial support."
He also received support from academic staff at XJTLU, especially those in the Department of Electrical and Electronic Engineering, who shared with him their own experiences and encouraged him to follow his interests: "Many members of staff told me that although professional abilities are important for entrepreneurship, personal qualities and how you treat others were more important," he says.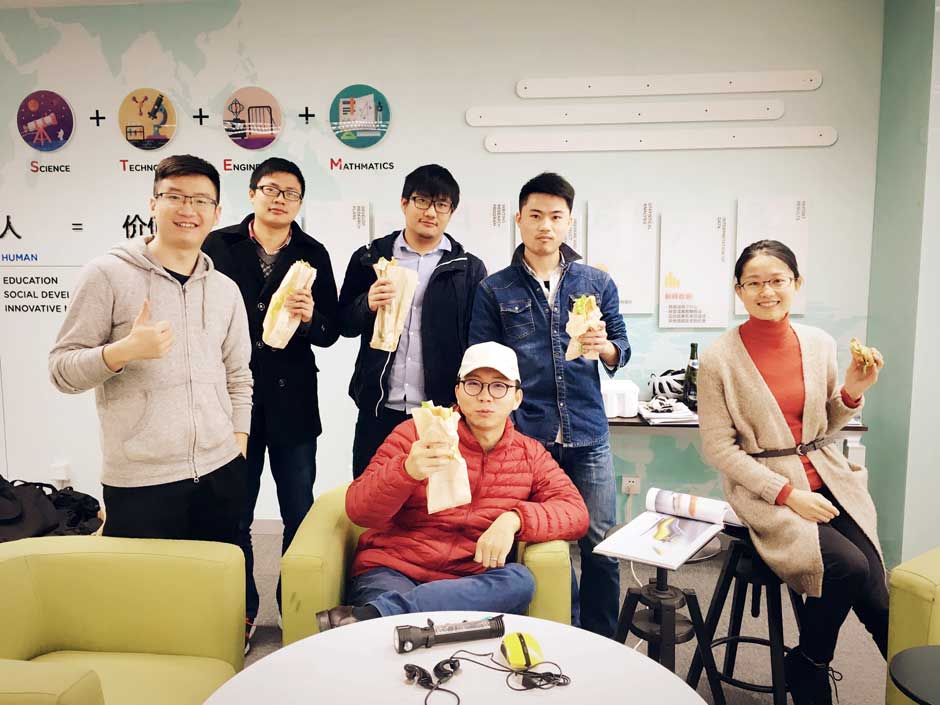 He believes that studying at XJTLU equipped him with the ability to grasp knowledge quickly, as well as helping him acquire the habit of persistence and improving his communication skills, all crucial to his success.
And Yang's baking mentor, Yuguo Zhang, who is well-known in Suzhou, agrees that Yang has many important skills: "Yang's ability to learn is very good," he says. "He understands ideas quickly and is very hardworking. He learned baking with me for just two years but his technical skills are equivalent to others who have learned for seven or eight."
Regarding his future plans, Yang says he wants to open a Western-style restaurant focused on providing customers with healthy food.
"I want to be a good chef," he says. "But, more so, I want to help people try baking and experience the happiness I feel when I'm baking."
"I NEVER THINK ABOUT GIVING UP"
As well as his daily work, Yang also spares time to share his entrepreneurship experiences with current XJTLU students as well as working with them to complete their coursework.
He has good advice for students who want to try setting up their own business, saying that entrepreneurs need to understand customers' requirements, have a passion for what they are doing and not give up easily.
"Being an entrepreneur is hard work," says Yang, who gets up at 4am to work a 12-hour day. "But, I never think about giving up. I believe that as long I work hard and strive for what I believe in, I can be successful."