Nearly 600 Year One students at Xi'an Jiaotong-Liverpool University showcased the robots they had designed and programmed at an annual robot demonstration day.
The demonstration day, which has been held each year since 2012, is part of a Year One module on fundamentals of computer programming that aims to introduce programming to students from all backgrounds.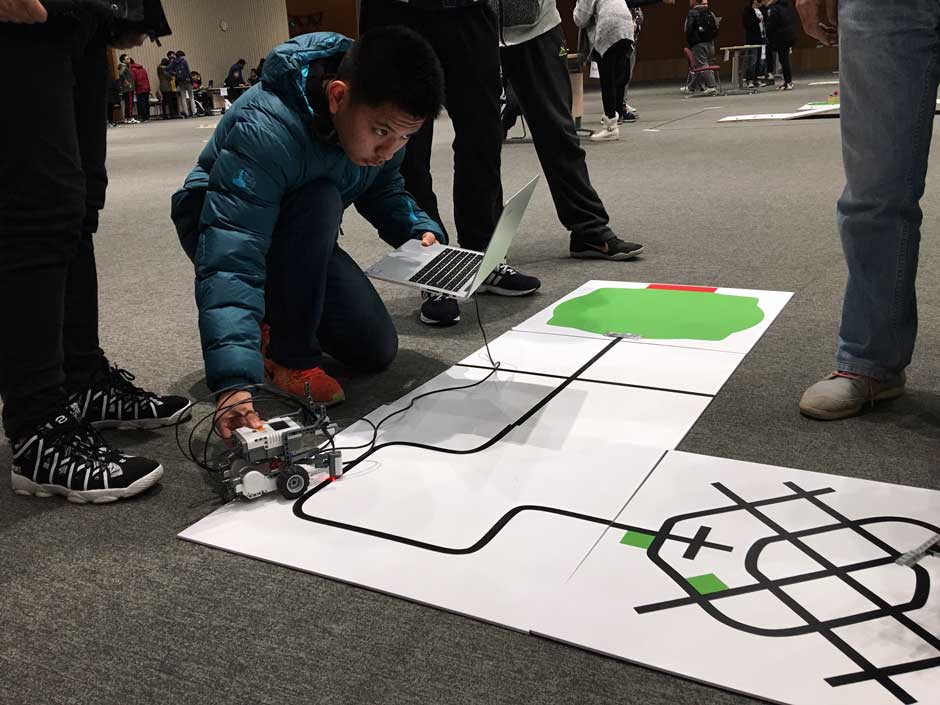 Module leader Dr Hai-Ning Liang, from the Department of Computer Science and Software Engineering, said: "This module was designed to help students without any programing background learn in a way that would invite hands-on, creative and collaborative engagement with the material.
"Although mainly aimed at students intending to go into the Departments of Computer Science and Software Engineering and Electrical and Electronic Engineering, there were students from nearly all clusters across the University enrolled in the module this year."
Students were tasked with working in nearly 150 groups to put into practice their understanding of programming concepts, gained from lectures and labs, in order to design and program me a LEGO MindStorms robot. The robot then had to solve two challenges, including following a line and passing obstacles along the way, and navigating a narrow path by tracking a moving object without touching barriers represented by pieces of wood.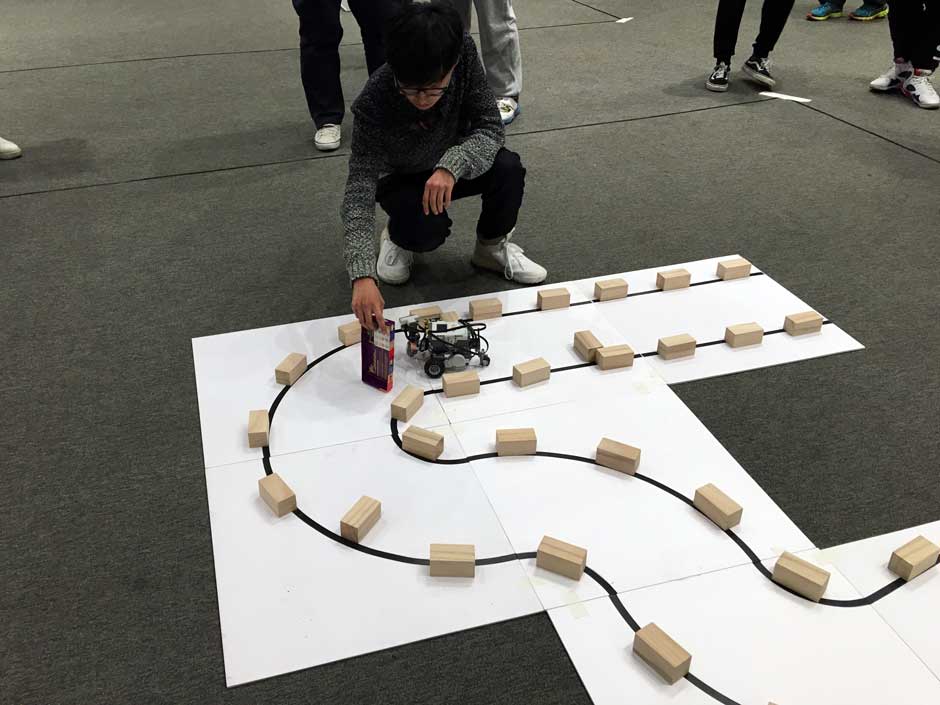 Dr Liang added: "It is actually quite remarkable what students can learn and achieve in such a short time if they are given the right platform, tools and motivation.
"The two challenges are actually inspired by international competitions, like Robo-Cup Junior. Normally, students have months to prepare for such competitions, whereas our students have only three to four weeks to do so. Despite the short time, our results show that our students are able to successfully complete them."
Dr Liang praised the students' performances and said that many groups were pushing themselves to make their robots more efficient and faster, and were even trying to solve bonus parts of the two challenges.
"These bonus parts were optional and required higher levels of complexity and difficulty, as well as a good understanding of programming and the capabilities of the robots," he added.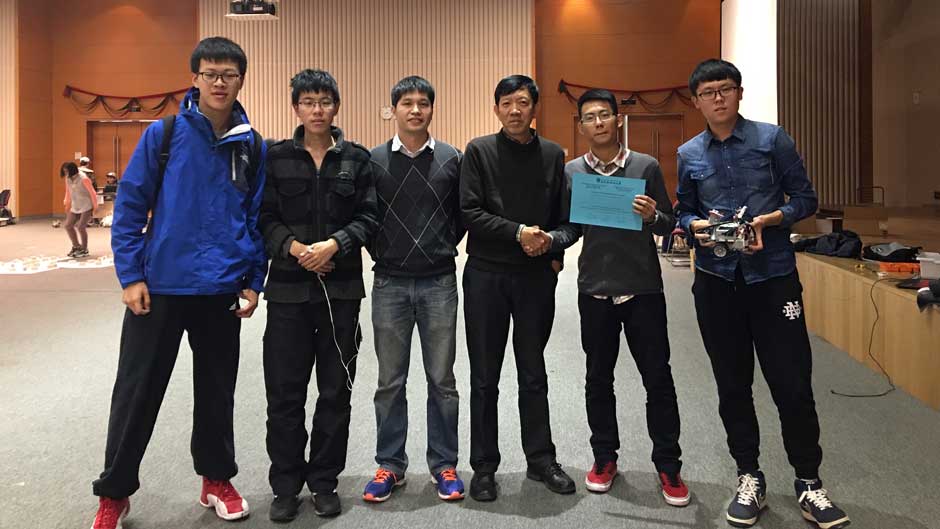 Kaixuan Fan (pictured above, first on right), a Year One electric and electronic engineering student and team leader of a group whose robot was able to solve the bonus parts of the challenges, said: "The style of this module was very good. We needed to practice design and to programme a robot ourselves, which was more interesting and useful than just learning the theories.
"My programming, computational and logical thinking abilities all improved through this activity. I also learnt how to finish a task as a team and how to manage a team."
Professor Yong Yue, head of the Department of Computer Science and Software Engineering, said: "Our department, following the vision of the University, aims to encourage innovative teaching practices from our staff so as to give our students the best tools and pedagogical platforms to learn in ways that encourage meaningful, engaging and creative learning. The module 'CSE003 Fundamentals of Computer Programming' is a good example of how the department puts this into action."
Dr Liang added that the success of the module depended on the continuous support of the University, the departments involved, and the hard work of the team of teaching assistants led by PhD students Vijayakumar Nanjappan, Xuan Zhao and Xiaohui Zhu. He also highlighted that this year, the module had benefited from the help of Dr Andrew Abel, a lecturer in the Department of Computer Science and Software Engineering.