Two students from Xi'an Jiaotong-Liverpool University were part of a winning team at the Car Design Awards China in Shanghai.
Guanqi Dai and Shao Weihao, Year Three students from the Department of Industrial Design at XJTLU, along with masters student Jinlin Jiang from Southeast University-Monash University Joint Graduate School (Suzhou), received the award for Best User Interface for their car design 'Peugeot Pie'.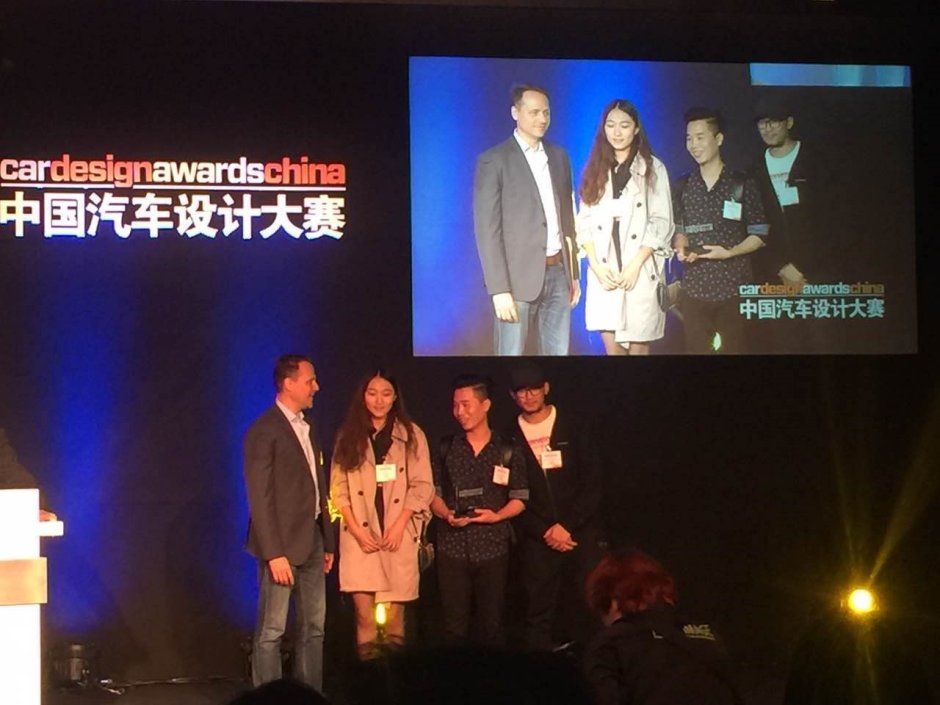 "The shape of the design was inspired by pies we like to eat," said Guanqi (pictured above, second from the left). "It looks cute and interesting which is different from the streamlined or powerful shapes of existing cars," she said.
Teams chose from seven design briefs from various car companies. The one selected by Guanqi's team, from French company Peugeot, called for a 'next gen crossover for Peugeot in 2030', and required 'a timeless elegance and faultless, human-centred concepts.'
Guanqi explained a little about the design process and the division of labour between the team:
"Weihao and I performed user research and were responsible for the user interface part of the design while Jinlin, who is more experienced in automobile design, was in charge of the interior and exterior design," she said.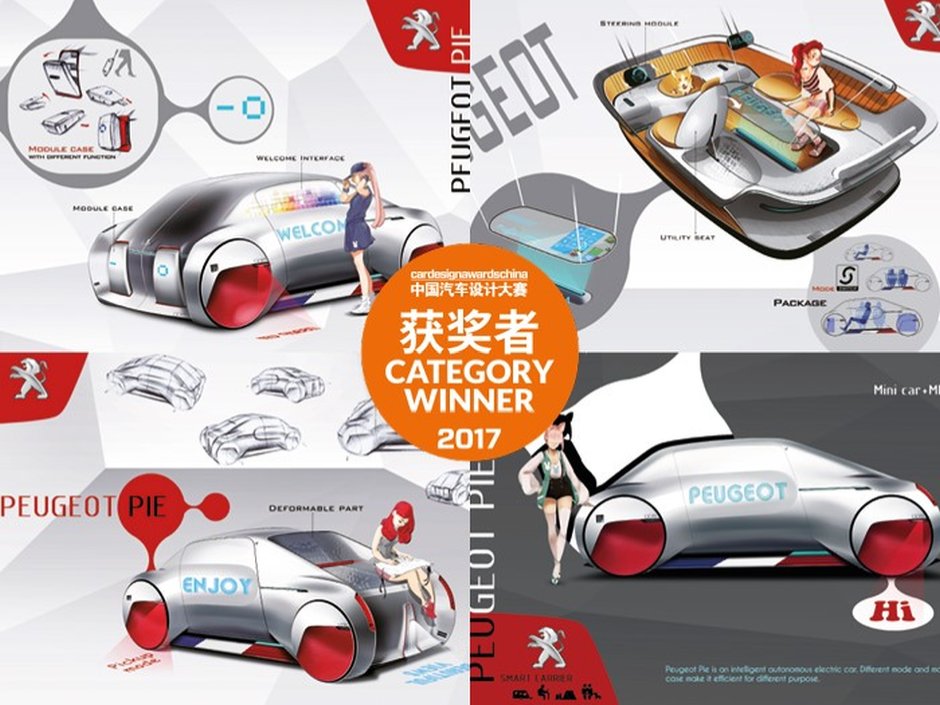 She commented that her modules in research methods and ergonomics with the Department of Industrial Design at XJTLU helped equip her and Weihao with the skills they needed to win.
"The final design was very much focused on the user experience, and I think that's what set our design apart," said Guanqi. "We wanted to make the user as comfortable as possible regarding the interior design and entertainment system, and even the exterior design."
The award for Best User Interface was given to the team by Henning Knoepfle, general manager and design director of Technicon Design, a Shanghai-based design company for the automotive and transport industries.
Other awards given included Best Luxury Concept, Best Eco Solution, Best Digital Design, and Most Innovative use of Material.
A total of 10 awards were given to winning teams comprised from the 299 participants from 98 schools across China that took part in the Car Design Awards China.